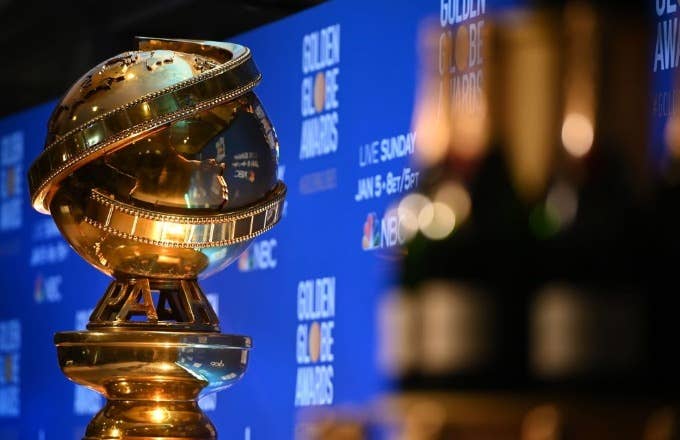 Among the frustrations present in the list of 2020 Golden Globe nominees are the complete lack of women in the Best Director category, a preposterous misrepresentation of cinema at large that Honey Boy director Alma Har'el was quick to highlight in a series of tweets Monday morning.
"Good morning to everyone that's writing me about [the Golden Globes]," the critically acclaimed auteur said shortly after nominations were announced. "I feel you but know this, I was on the inside for the first time this year. These are not our people and they do not represent us. Do not look for justice in the awards system."
Har'el added that she and her contemporaries are instead "building a new world" and specifically shouted out Globes-snubbed creators including Greta Gerwig and Lulu Wang.
Honey Boy, penned by and co-starring Shia LaBeouf, was among the films that were entirely shut out in the 2020 nominations despite receiving near-unanimous praise from critics and audiences alike. Ava DuVernay's When They See Us was also shut out.
While DuVernay didn't specifically mention the Globes, she did address award shows in general in response to a fan's tweet on Monday. "These things are a cherry on top," she said. "The sundae is yummy with or without it. And this one has been particularly delicious."
Audiences, meanwhile, also joined the post-announcement discourse by showing support for Us star Lupita Nyong'o, Uncut Gems' Adam Sandler, The Irishman's Robert De Niro, Game of Thrones (Kit Harington bagged the divisive final season's only nomination), and more.
The night before the Globes announcement, the Critics' Choice Association unveiled their nominations list for the upcoming Critics' Choice Awards. DuVernay's When They See Us bagged six nominations in the TV categories, while Honey Boy's Noah Jupe was nominated for Best Young Actor/Actress.