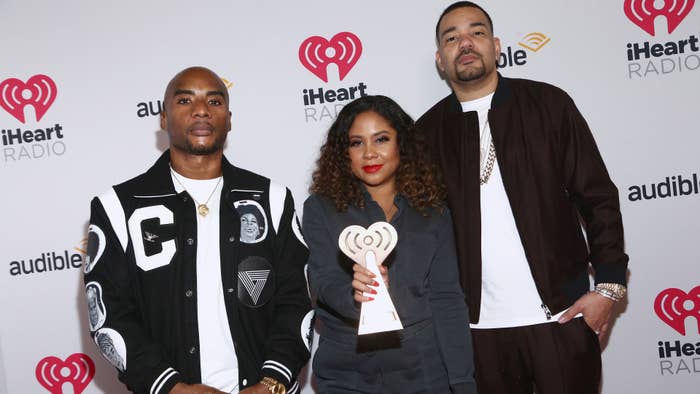 The Breakfast Club as we know it will indeed (soon) be no more.
On Wednesday morning's show, Angela Yee let listeners know she will soon be leaving the team to host her own nationally syndicated daily program Way Up With Angela Yee.
"This is just a tremendous opportunity," she said when breaking down the move to her longtime Breakfast Club co-hosts Charlamagne tha God and DJ Envy. "I feel extremely grateful, extremely blessed."
According to Angela, the new show will see her remaining a part of the larger iHeartRadio family of on-air personalities. Both Charlamagne and Envy, meanwhile, are expected to continue on in their respective Breakfast Club roles without her, although details on when, exactly, Angela is expected to leave the show for good haven't yet been made public.
Prior to the more formal announcement, Angela teased that a major shift was on the horizon by telling fans via Twitter, "The breakfast club as you know it is officially over."
Naturally, both the tweet and the subsequent announcement have thrust fans of the show into a prolifically reflective mood. Across 12 years of episodes, the trio amassed an arguably unmatched assortment of supremely memorable moments, many of which became memes that quickly grew beyond their original context to become near-permanently omnipresent on social media.
Below, we take a look at a selection of key Breakfast Club memories that have been shared by fans over the past couple days.