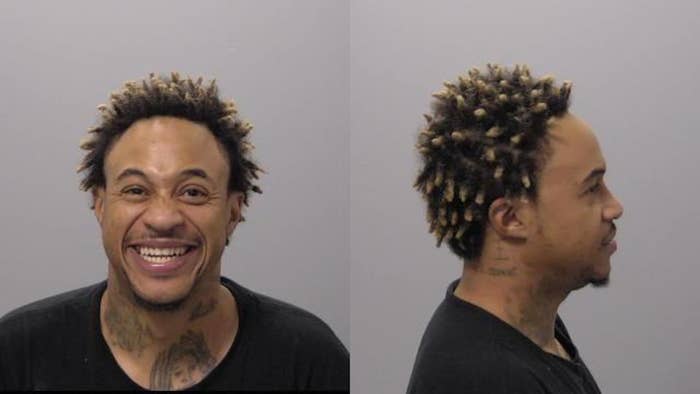 Orlando Brown has had another run-in with the law.
According to an online booking record obtained by Complex, the 35-year-old actor was arrested in Ohio for domestic violence. More specifically, the record says he was charged with "domestic violence – cause belief of imminent physical harm by threat of force" on Thursday morning.
TMZ reports that a Lima Police Department spokesperson said they received a call about a physical altercation on Thursday and ended up apprehending Brown for the misdemeanor crime. At first, it wasn't known who called the cops on Brown, but it was said that he had a confrontation with someone in his family or who was staying in the home. 
The outlet later found out that Brown's brother Matthew claimed that Brown is homeless and didn't want him to stay in a shelter. So, instead, Matthew let Brown stay in a home that was being fixed up, and at this point, has been in Lima, Ohio for over a month.
However, on Thursday, Brown apparently started verbally attacking Matthew by accusing him of raping his wife—and then Brown physically attacked Matthew by threatening him with a broken-off knife blade and hammer, behavior Matthew said was "crazy." Matthew said Brown didn't actually physically hurt him and put them down at some point.
Brown has had several prior bouts with the law and has attended rehab. In 2018, he was arrested for narcotics possession and purported burglary.