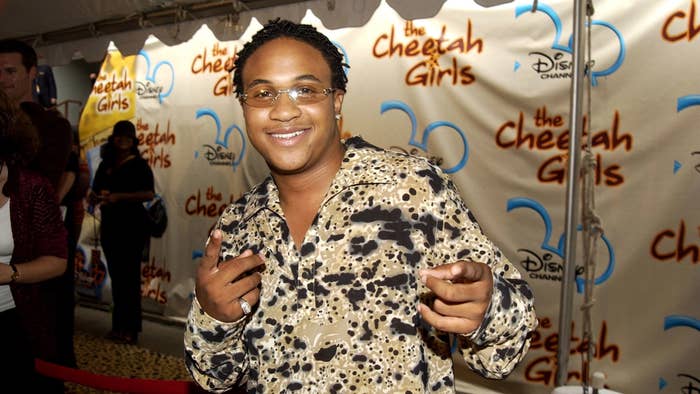 Orlando Brown is looking much healthier and a whole lot happier these days. 
Resurfaced footage shows the 33-year-old actor giving a quick speech at Rise Church in Abilene, Texas, where he reportedly enrolled in a six-month recovery program for addiction. According to the Houston Chronicle, Brown graduated from the in-patient program in November 2020, shortly after he tied the knot with Danielle Brown.
"My fiancée told me about this place, and when I came, it was amazing," he said during a fundraiser event for the program last year. "I had a blast. These brothers accepted me for who I am … All the leaders are brilliant, they're geniuses, and they're men of god."
The That's So Raven star endured a very public battle with both substance abuse and mental health issues. Beginning in 2016, Brown faced a number of legal troubles stemming from drug possession, domestic violence, as well as resisting arrest. His hardships were underscored in a 2018 appearance on Dr. Phil, where he a made a number of unsettling statements, including claims that the late Michael Jackson was his father. 
Brown reportedly entered the faith-based recovery program at the request of Danielle, with whom he shares a 2-year-old child. He spoke about his experience in a September 2020 interview with the Christian Post, when he described the process as nothing short of "great."
"I can tell you that I'm OK. I'm alive," he said. "I was in an unsafe position and it has been shaky but at the end of the day all I can tell you is I'm OK and I'm graduating and I will be getting married."
Brown's highlighted his journey in the official video for "Smiled on Me," a gospel hip-hop track that was released earlier this year.
Earlier this week, recent photos of Brown and his family began circulating on social media. The actor is seen smiling ear-to-ear while posing with Danielle and their son.
The photos have inspired countless fans to show their support for Brown on social media; the bulk of the posts congratulated the actor for turning his life around and thriving in sobriety.
You can read some of the celebratory messages below.