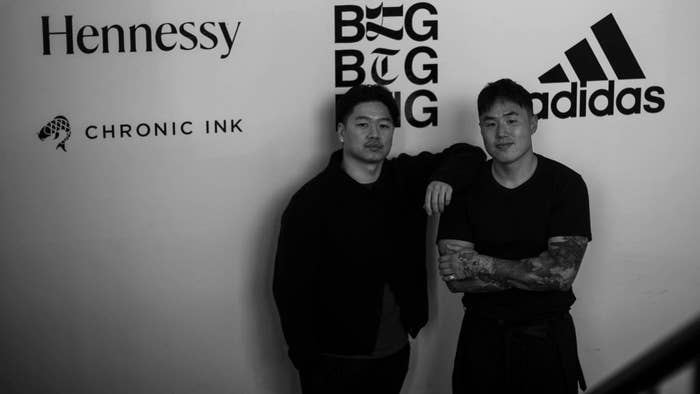 After weathering the largely unspoken pressures of building a successful career in the amorphous "creative" category, photographer and brand director William Nguyen and executive producer Justin Lee are synergistically channelling their creative energy into building a Web3 community for aspiring Asian creatives from the ground up.
By design, the multidisciplinary "platform and safe space"—congruously entitledBridge the Gap—provides members with educational resources to stimulate the process of breaking free from the traditions and expectations that have long inhibited many individuals of the Asian diaspora from pursuing a career in the creative industries. 
Accompanying the panels and workshops is a docuseries of the same name, with each episode illuminating a story and perspective from a celebrated Asian creative. "Our director [for the first episode of the docuseries] was Asian, our producer was Asian, the chair I'm sitting in was designed by one of my Filipino students, the music was scored by a Korean producer," says Lee, whose story is the focus for the debut episode. "Every inch of it was created by us."
Through Bridge the Gap, the duo says they aspire to build and nurture the talents of young Asian creatives through educational programming, fortified with continuous partnerships with illustrious Asian figures and projects, including Lions Share podcast, photographer and creative director Silas Lee (known by the moniker Bludshot), Far East Movement's Kev Nish, and Asian Canadian online media platform The RepresentASIAN Project. 
Before the project's May 6 launch, Lee and Nguyen opened up to Complex Canada about how their relationship with their Asian roots shifted from burden to strength, why they chose a Web3 platform to host the Bridge the Gap community, and the significance of wielding their influence to pave a path for future generations of Asian creatives.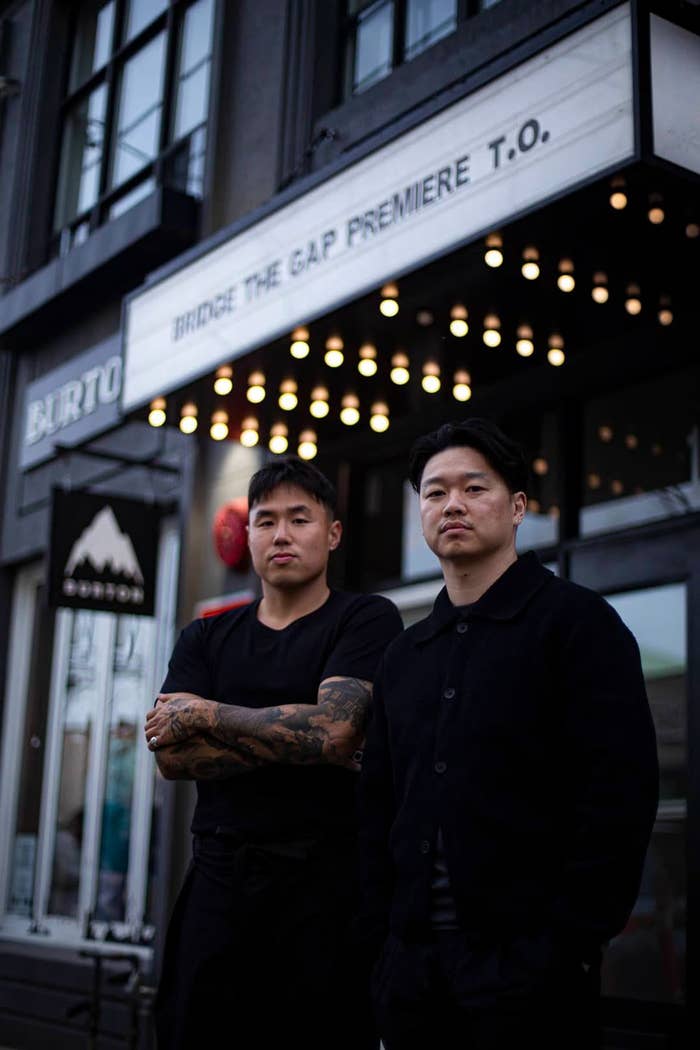 Let's start from the beginning. How did you two meet?
William Nguyen: We met way back through mutual friends in the creative and entertainment industry. I'm sure Justin and I met a bunch of times without realizing it, but we properly met a few years back when I was working with another artist. We reconnected during the pandemic, and since everything was closed, we went to go work out together. [Justin] put me through the most brutal workout ever; he made me run 8 km, and I think I did over 500 push-ups or something like that. Afterwards, as we spoke about how we've been and got to know each other better, we bonded over our struggle as children of Asian immigrants, and that's how all of this began. 
It's common for children of Asian immigrants to be discouraged by their families from pursuing a career in the creative industries, and the industry itself has long been rife with stereotypes and racist tropes. How did you both navigate that when you decided that you wanted to pursue a career in the creative space?
Justin Lee: When I was coming up, I rejected the fact that my culture had an influence on my career. I've always found roots in my creativity, and I had a vision for the route that I needed to go on, but I did realize very quickly that there was such a lack of representation not only in media but in creative agencies or the film industry, which were the industries I came up in. There was no one for me to look at and follow their path. That was a big reason why we wanted to start Bridge the Gap … to fill that lack of having something for us to look up to. It's a big principle for us to set a foundation for Asian youth coming up in the creative category, so they know there's a community for them to interact with and provide them with a direction to point at.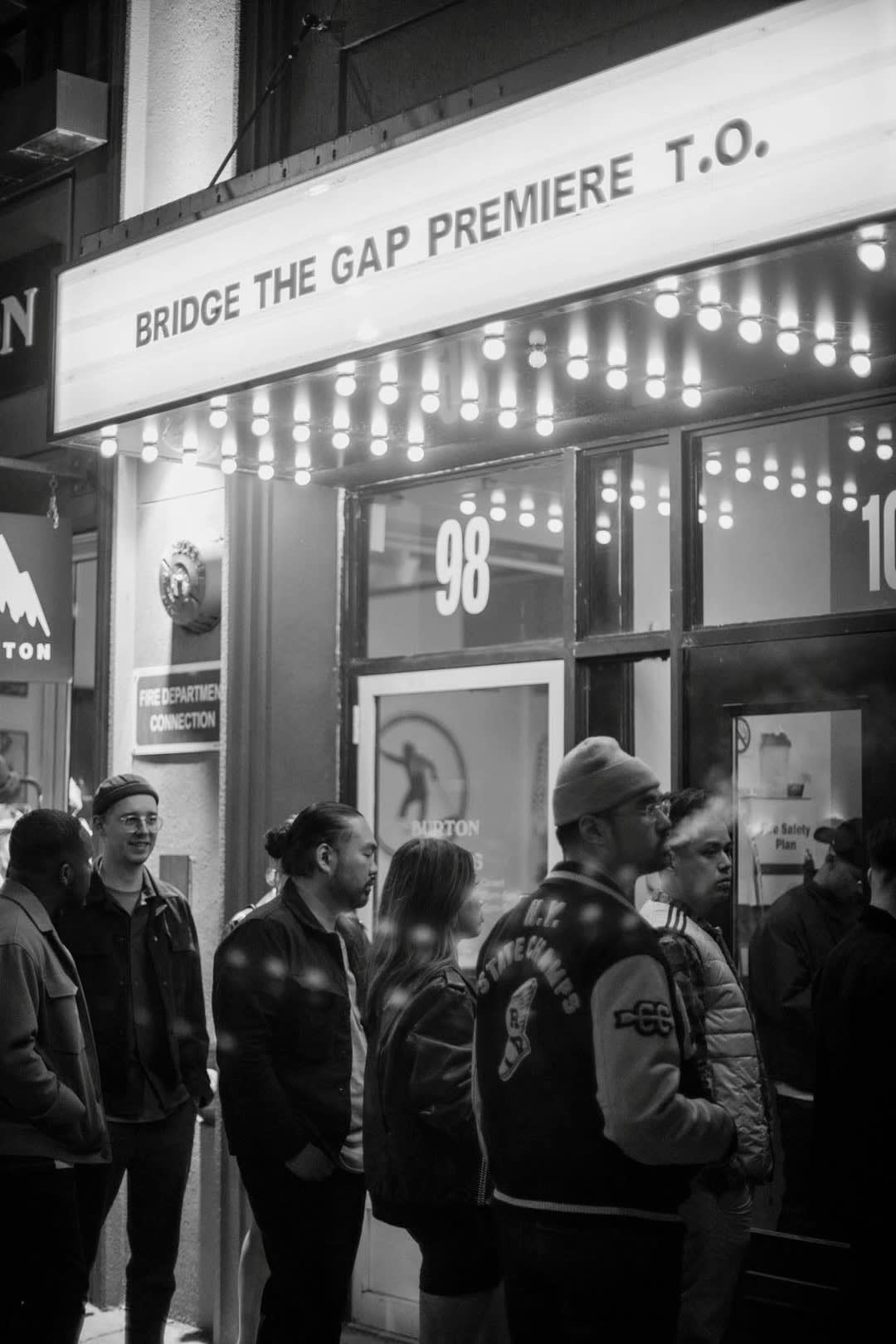 Nguyen: I grew up in like a predominantly everything-but Asian neighbourhood, so I dealt with a lot of the subtle racism. At that age, I just didn't want anyone to be right when they were stereotyping me, so I refused to learn math or be good at video games or do anything that society assumed that an Asian person would be. My whole life, I was basically just trying to run away from all those stereotypes until I realized that me leaving to cross this bridge that we're referring to with Bridge the Gap was actually me leaving the Asian culture behind, but the world saw it as me bridging them together. So accidentally, that's what happened. When I became a father, I realized how important this journey was for me and how my story could help young Asian creatives along the way who often thank me for bridging the gap for them. 
"The purpose of [Bridge the Gap] is to share stories of our cultural duality and our perspectives as Asians in North America for youth to relate to. It's something I wish I had when I was growing up, so I would have a sense that there's someone else out there that is going through something similar to me."
I grew up in a predominantly white hippie enclave in Vancouver, and there's this code-switching that occurs when you're caught between two worlds. You're one person when you're with family or at dinners and events and another at school or with friends.
Lee: And I would hope that Bridge The Gap allows the younger version of ourselves to be completely comfortable with that cultural duality. To your point, I was very Asian in my household. But outside of the house, I felt that I had to reject or hide the Asian version of myself because I thought I would get teased or bullied or isolated and that I wouldn't be allowed to be a part of society or my community that I was growing up in because of me being Asian. I always felt that being Asian meant that I was an underdog or that people looked down on me because I was Asian. So I had this weird chip on my shoulder that I always had to prove something. Like, you don't think I can play sports because I'm Asian? I'm gonna go as hard as I can playing sports. As I grew up and started talking and building with my community members, I really became OK with me being Korean and Asian. Now there is this sense of comfortability, and I really hope that we can offer that to someone that's going to be a part of our community.

Over the past years, how has the relationship you have with your culture and your roots transformed?
Lee: I just spent so many years tucking this part of myself away into a room that doesn't exist, and when I fully accepted this part of myself, my personal life changed, my character changed, the people that I work with changed. And it wasn't premeditated. We run a film studio called ANDRAS in Toronto, and even the people that we work with are predominantly second-generation Asians and children of Asian immigrants. I find that the more I embrace my identity and my cultural duality, the people I surround myself with are also dealing with their cultural duality as well, or are also Asian, and that keeps building for me.
Nguyen: When we were young, we were teased so much for being Asian, and we were not measured up as anything except for smart, obedient, easily intimidated, bullied kids. I'm not particularly proud of it, but I became a raging, aggressive child to prove that you couldn't intimidate me. Nobody could be louder than me if I'm louder. So I became a bit of a bully of bullies. So if someone was bullying someone, I felt it was always my duty to be that person who stood up for them, and it was a very tedious thing to do. As you grow older, you realize that you don't have to be an aggressive person to prove your point. You prove your value by doing great things that they never expected you to be able to do. You didn't think I would be here? I'm here. You didn't think I could do this? I did. Give us the space to do it, and we'll show you—and more times, it's not even saying give us a space. Now, we'll make our own space to do that. You don't have to give us the platform—we'll build our own. 
"The dream is that this isn't something that's celebrated only during Asian Heritage Month. As time goes on, I'm hoping that the people involved in it learn more about themselves."
And let's talk about the platform that you're building. There are a few components to Bridge The Gap— would you define this as a community or movement? Both? 
Lee: To keep it simple, it's an online community that we're building, and within that community, we're offering a docuseries and a curriculum. The purpose of the docuseries is to share stories of our cultural duality and our perspectives as Asians in North America for youth to relate to. It's something I wish I had when I was growing up, so I would have a sense that like there's someone else out there that is going through something similar to me. And within the curriculum—which allows us to have a direct interaction with our youth that are a part of the community—we're offering panels, trade-specific workshops, and events that will happen throughout the year.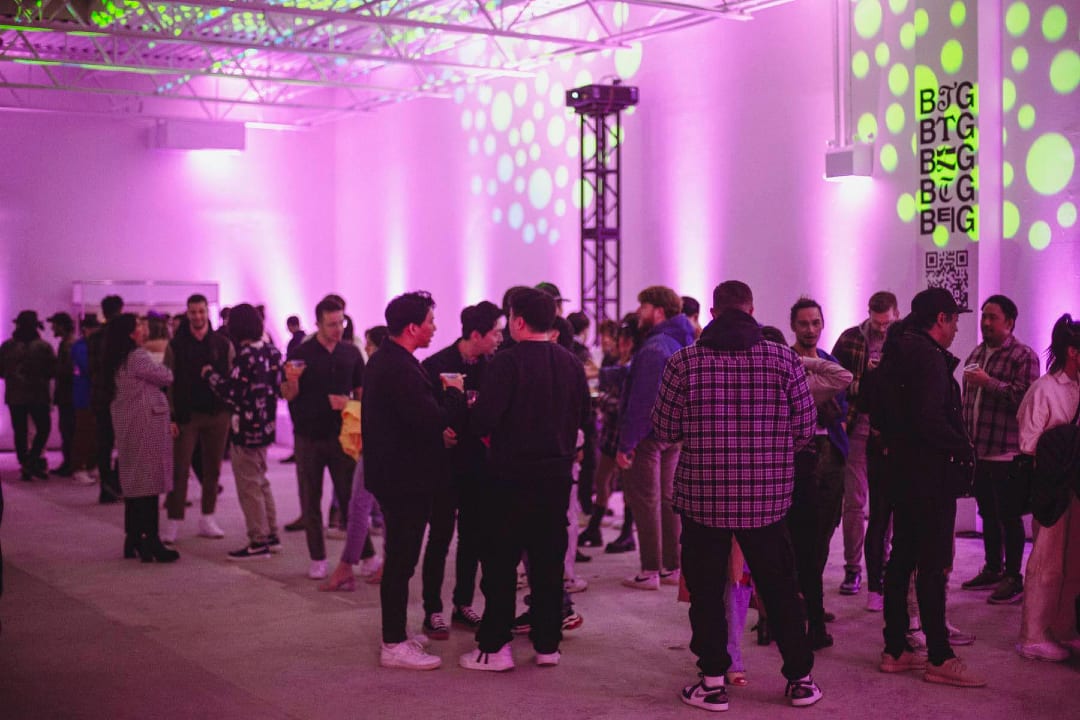 And to access the Bridge The Gap community, you purchase an NFT of a flower? 
Lee: I feel like the word NFT scares off a lot of people. The membership technically is an NFT, but the way we position it is a membership. If someone purchases one of those flowers, they will gain access to our docuseries and our curriculum. The library of assets like the docuseries and the workshop will live on a platform called OP3N, who are our partners in L.A. who have been backing us, supporting us, and helping us sculpt this program. The purchase of that flower will give someone access to our workshops and panels on OP3N. Within the flowers, there is meaning; each of those flowers is representative of different regions in Asia, and has a date on it that is representative of a pivotal Asian moment like when Bong Joon-ho won an Oscar for Parasite, or when Andrew Yang ran for president. We all hand-wrote passages from each of those moments and 3D comp them onto each flower.
So, are you building a Metaverse for the Asian diaspora in North America?
Lee: I'm gonna say no. We're just building a community that is a representation of us because you see a lot #StopAsianHate stuff, and there's a lot of Asian support communities, but ours is more focused on the duality of our cultures within the creative category because, like you said, there's still such a taboo with our parents and the public with us being Asian creatives. The reason that it was interesting for us to go with a Web3 platform was that Web3 is about building ownership and community with the people that are creating it with a decentralized perspective. So any capital that we make will be from our community and will allow us to keep building other chapters of this. We're currently in chapter one, and with the purchase of these flowers, our community will allow us to build chapter two, which will be another episode and another month of the curriculum.
Nguyen: I'm sure none of our parents understand what we're doing for a living. But they're probably just like, as long as they aren't asking me for money, do what you gotta do [laughs].
How do you hope this community you're building grows over time? 
Nguyen: The dream is that this isn't something that's celebrated only during Asian Heritage Month. As time goes on, I'm hoping that the people involved in it learn more about themselves. I also want this to become generational. Justin has nephews and nieces, and I've got two kids, so it's important for us to build something long-lasting and meaningful to create change and impact so by the time our kids, nieces and nephews grow up, they have something to reference. If we don't do our part, who does this fall on to? For every generation that we skip, this task becomes heavier and heavier. What do we got to do now so that the issues of today almost become folklore? I have to tell my kids about everything on the news with all of the Asian hate and stuff, and it would be amazing someday if it was just something you read in a book. If we could paint the perfect world and this project would achieve what we dream it would, it would be to create a world where our kids wouldn't have to worry about these things.
Lee: I would just love to one day see someone who was part of this BTG community just go off and shake up the world because of the infrastructure that we could provide through guidance and experience and our workshops. We're trying to prep the next generation to exceed us in every possible way.