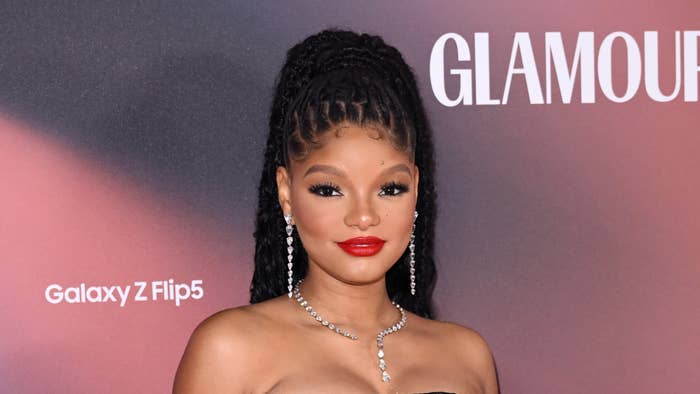 Halle Bailey is tired of all the speculation surrounding her rumored pregnancy with DDG.
On Saturday, the multihyphenate took to Snapchat to address a fan who said she had a "pregnancy nose." Bailey caught wind of the comment and responded.
"If I see one more person say something about my nose one more time, it's gonna be hell to pay," she said. "And you know why? 'Cause I am Black. I love my nose. [What are you] concerned about my nose for? Leave me the hell alone!"
Bailey only showing her face in the videos and not addressing the rumors surrounding her and DDG expecting a child cause some to continue to speculate.
"Her addressing the nose but not the pregnancy part tells me everything I need to know," one person wrote. Another said, "By the sound of her labored breathing, that baby bout due lol."
Fans first began thinking Bailey and DDG were expecting a child in August when she appeared in one of his IG livestreams. Things picked up the following month when people accused her of hiding a baby bump at the 2023 MTV Video Music Awards.
In October, footage of Bailey wearing oversized clothing while running errands with DDG fueled the rumors even more. As of publishing time, she has still not confirmed nor denied the rumors.