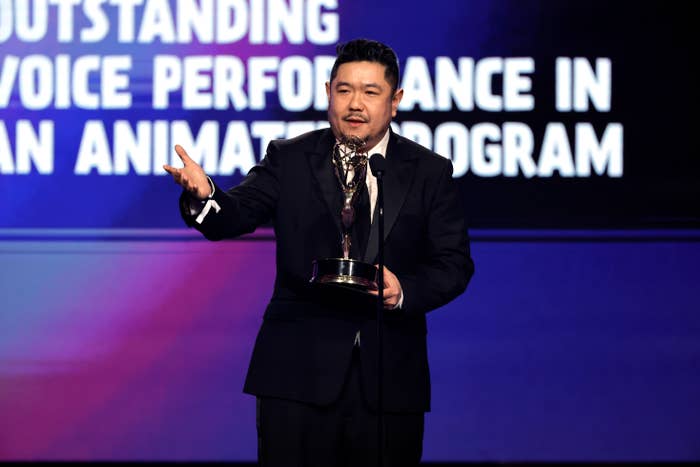 Canadian voice actor Eric Bauza has brought home the Children's Emmy Award for the "Outstanding Voice Performance In An Animated Program" category for his work as Bugs Bunny, Marvin the Martian, Daffy Duck, and Tweety in the Looney Tunes Cartoons series on HBO Max.
Bauza's competition included a number of voice acting heavyweights such as Mark Hamill for his work as Skeletor in Netflix's Masters of the Universe: Revelations, Tom Kenny's Spongebob Squarepants, Grey Delisle and her numerous roles on The Loud House, and Frank Welker for his roles on Scooby-Doo And Guess Who?
The Children's and Family Emmy Awards are a new branch of the Emmy Awards that aim to highlight the best in children's and family-oriented television. In the past, many of the categories included in this new branch would be included in the Daytime Emmy Awards.
Bauza had previously won Daytime Emmys for his work on the Looney Tunes Cartoons series, Muppet Babies – where he played several characters including Fozzie Bear – and The Adventures of Puss in Boots where he played the titular character.
In 2022, Bauza also worked on We Baby Bears, Bob's Burgers, Samurai Rabbit: The Usagi Chronicles, and Bugs Bunny Builders. He currently stars in the animated Disney Channel series Hamster & Gretel.
Most recently, Bauza hosted a six-part series titled Stay Tooned which aimed to explain how some of the world's most popular animated series have shaped society.
Stay Tooned is now available to stream on CBC Gem.