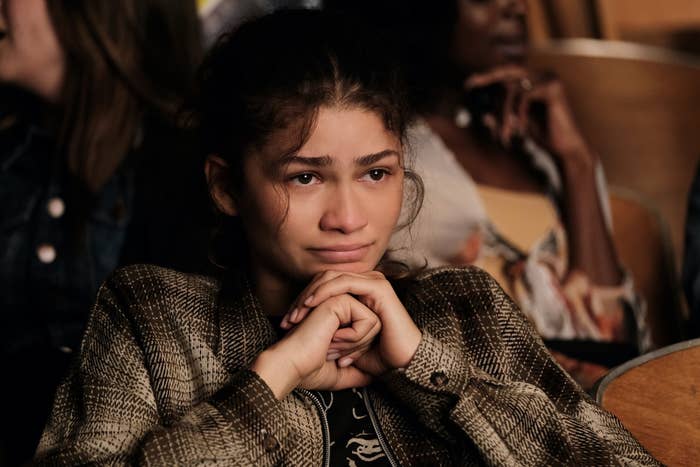 The credits for Euphoria's Season 2 finale weren't finished rolling before viewers were already demanding more episodes. There are already plenty of debates and speculation about when new episodes of the HBO hit series will arrive. The network renewed the hit series for a third season in February, so there's no question that there's more of the East Highland High School drama to unfold—the question is when? There is a rumor floating around that the show is not returning until 2024, which is a full two years from now, and as much as they love the show, fans aren't thrilled. That speculation seemingly started after the show's star Zendaya liked a tweet from a fan that said, "Tomorrow is really the last episode of euphoria until 2024 huh." 
Fans are responding by estimating how old they will be when the show returns, what stages in their lives they will be in, and some even expressed fear of possibly losing interest if it takes too long to come back. Although it hasn't been confirmed, two years from now seems like an eternity. But considering all the factors that go into creating the show, it is an appropriate timeline. Even if fans are already ready for more, it's all up to creator Sam Levinson to decide. He's the mastermind behind it all, and while he is in charge of writing Season 3, Zendaya and the rest of the cast's busy schedules will also come into play. 
Other shows, like Atlanta and Insecure, have gone on long hiatuses in-between seasons, yet managed to keep fans engaged and committed in the meantime. While the hunger for more Euphoria is a testament to how riveting the show is and how invested viewers are, both the fans and the creators must find a balance between respecting the creative process and also giving the people what they want before their interest dries up. Take a look at why it may be a long time before we see Rue and her East Highland High School classmates on our TVs again. 
How long does it take to film each episode?
Euphoria Season 1 and 2 have both had eight episodes each, not counting the two stand-alone Rue and Jules episodes. There have been several reports stating that each episode takes a month to film, and cast and crew members have shared that a single scene that lasts minutes can take multiple days to perfect. The amount of time it takes to create a full season of a TV show depends on so many factors. It is often based on the episodes' length, how many episodes per season, and how organized and prepared the entire cast and crew is prior to filming. Each episode of the hit HBO show feels like a short film. The cinematography, the acting, and the weaving back and forth between scenes and timelines are all so intricate that editing it all and piecing it together seems like an essential aspect of the show that could also add more time to the overall production. 
Season 2 was initially planned to start in spring 2020 with a table read scheduled for March, but the COVID-19 pandemic delayed the filming schedule until the following year. Instead, production for Season 2 began in March 2021 and filming reportedly took place between April and November. The second season then premiered in January. That means that it took seven months to film the show, and two months of post-production before fans got to see it. For other shows with more episodes per season like Law & Order: SVU, each episode takes more than a week to film, and a full 20-episode season takes a total of nine months to complete. Similarly, an episode of The Sopranos would reportedly take three weeks to film. So if the reports are accurate, eight episodes of the Zendaya-led show take just as long to finish as a show with more than double its episodes, and longer runtimes. 
There have been various tweets saying Season 3 will arrive in 2024, two years from now, but HBO has yet to announce any dates. That hasn't stopped people from speculating, including the show's makeup designer. "I interviewed Donni Davy today and she mentioned that she *heard* they could potentially shoot season 3 later this year. (Not confirmed.)," podcast host Kirbie Johnson tweeted after the finale. "Each episode takes a month to film, so by the time it goes through post, it's safe to expect a 2024 release." We're already in March 2022, and the latest season has just wrapped. The actors have other responsibilities and they likely won't return to the Euphoria set any time soon. The main reason the second season was delayed was due to the pandemic, but other factors will be at play this time around.
Sam Levinson is carrying the show on his back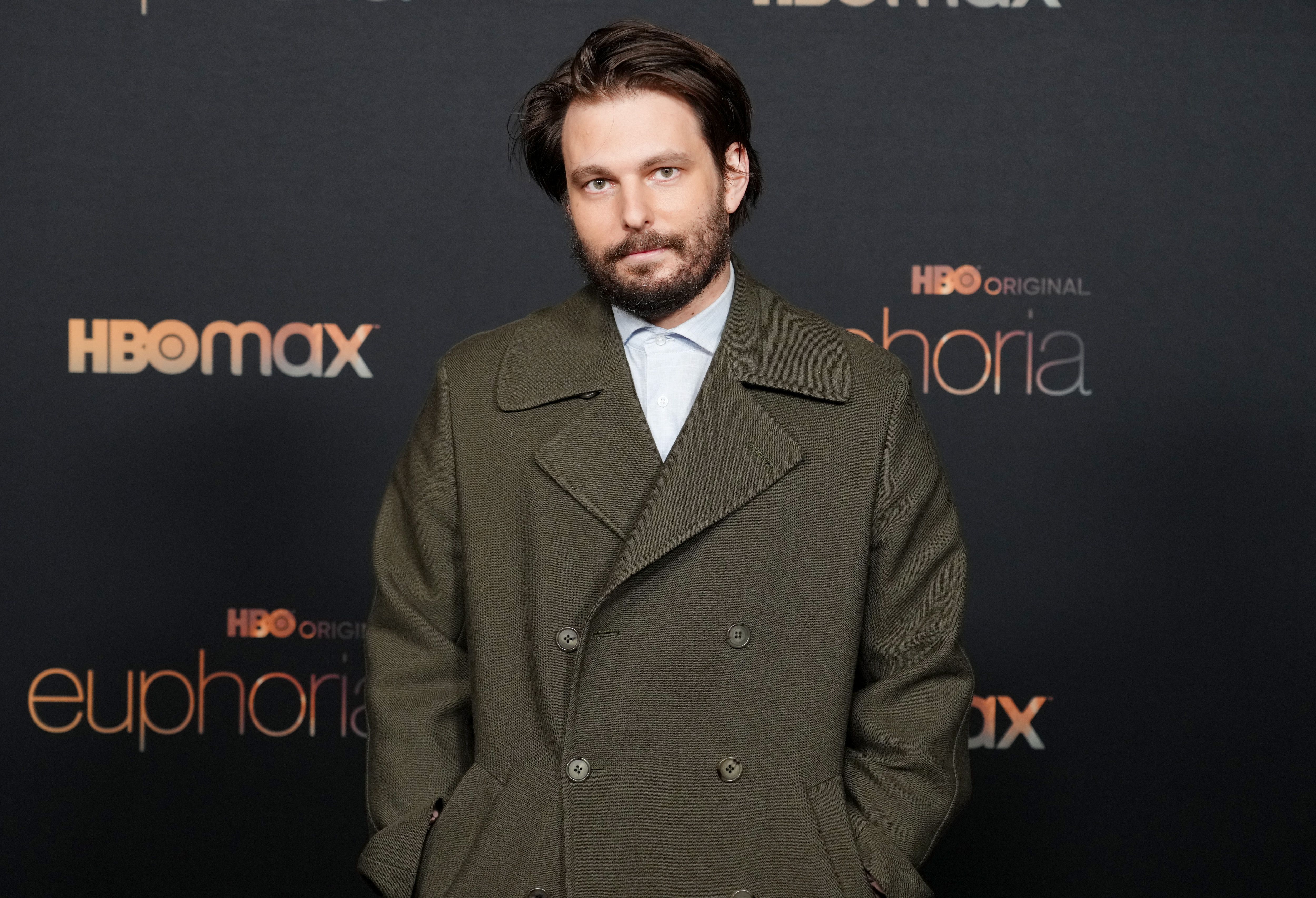 The cast has been open about the long hours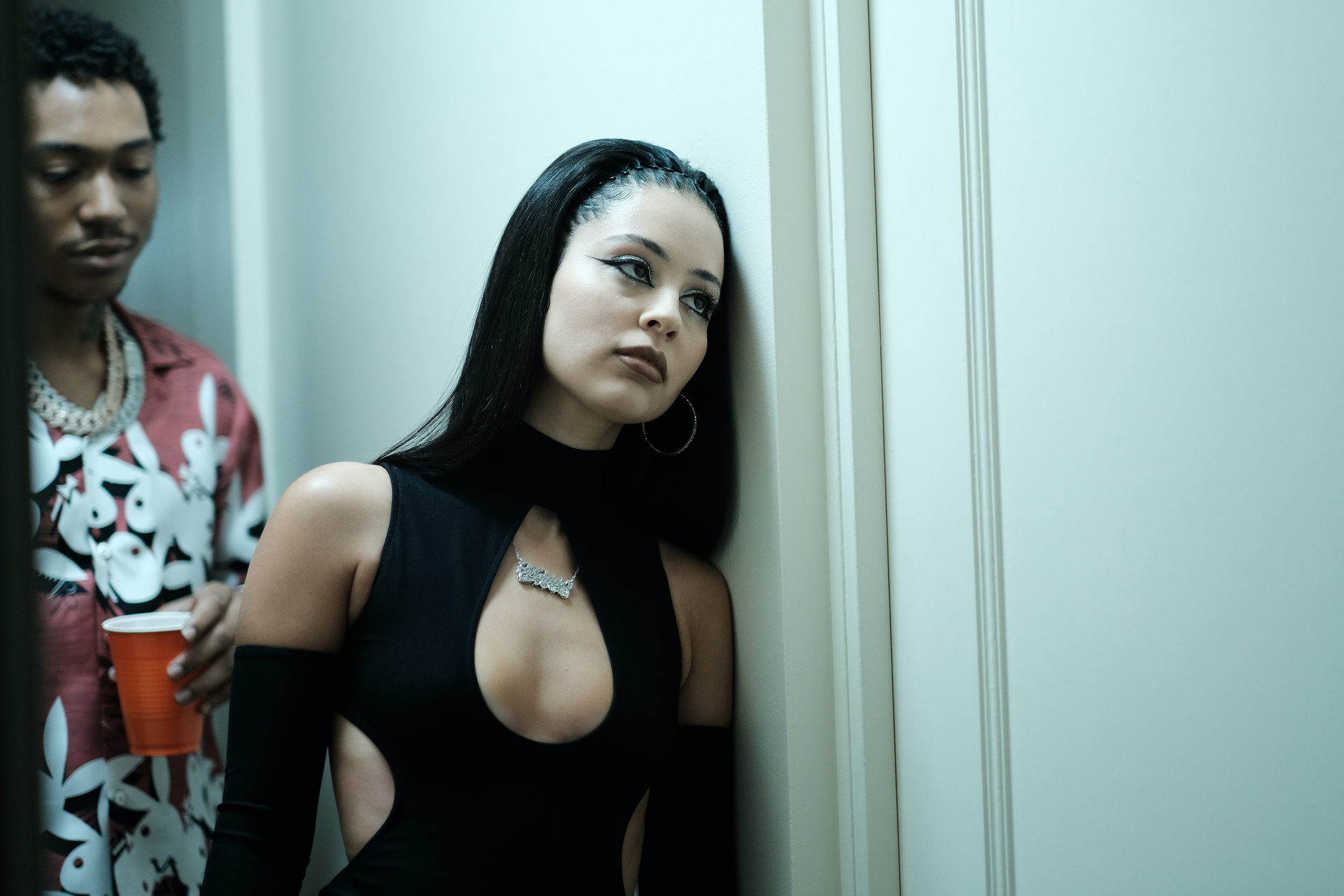 The cast has been forthcoming about the long and grueling filming schedule since Season 1. They have shared how some scenes require multiple shoot days that go on for 12 hours or more and sometimes late into the night. One of the most explosive scenes from Season 2 happened during the finale. There's a shootout between a SWAT team and Ashtray inside his and Fezco's home. Vulture asked Angus Cloud how long the scene took to complete, and he said: "I'd say it took like a solid three 12-hour days." Another Season 2 scene where Maddy (Alexa Demie) finds Nate (Jacob Elordi) in her bedroom pointing a gun at her was also a big task to take on and the actors said they "didn't have a lot of time" to prepare for it. "It was an incredibly difficult scene not only because of the gun to my head, but because it was choreographed in a really specific way," Demie told Entertainment Weekly. "We had to move with the camera movements and it was really broken up, and so it took us two days to shoot. It was basically all we did all day on those days."
Sources told The Daily Beast that shooting the New Year's Eve party scene in the season premiere was challenging. They said that filming stretched out for more than a week since it had to be filmed at night. Maude Apatow, who plays Lexi Howard, told Thrillist that filming for that episode went until early morning. "We shot all night, so we would start at 6 p.m. and go until whenever the sun would rise—5 a.m.—and we were so tired," she said. "We were trying so hard to stay awake!" Elordi agreed, comparing the experience to hell. "The thing is, we do it for so long," he said. "We shot that party for over a week, so very quickly it's like being in Hell. It's like being in a party that you don't want to be in. At all. And you can't wait [to leave]." In one part of that episode, Cassie (Sydney Sweeney) is hiding in a bathtub after her best friend Maddy almost catches her messing around with her ex, Nate. The scene only lasts a few minutes but the actress spent a lot of time in that bathroom. "We shot that in two different days, so I was in and out of [the bathtub] quite a bit," Sweeney told the publication. "We became acquainted!"
Barbie Ferreira, who plays Kat, was asked during an interview on The IMDb Show about being on the set for eight to 10 hours a day. "Oh, way longer than that," she said with a laugh. "It was extremely long days, a lot of overnights. I mean at least three days out of the week it would carry over to like 2 a.m. and then you come back." Ferreira said everything was done "particularly" and "calculated," adding: "There are 100 scenes per episode and everything is intricately shot. So, let's say I'm walking down the hallway to go to the mall. That will take about eight hours in and of itself." 
The acting on the show is intense and may require distance
Zendaya's schedule has to be taken into consideration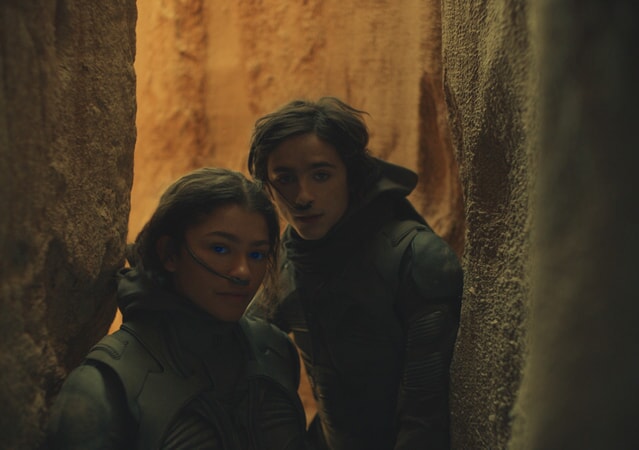 The technology used to film the show may affect the timeline