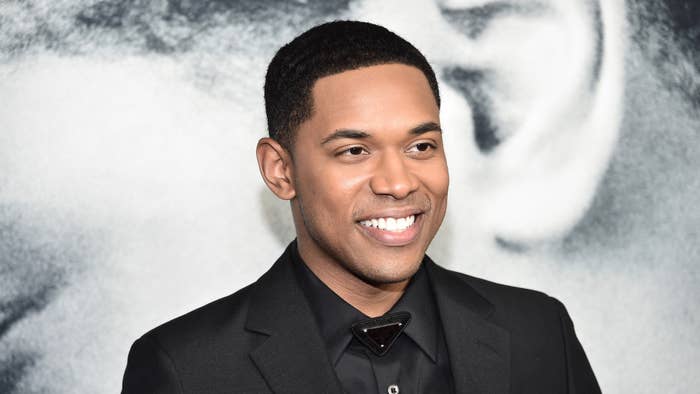 Kelvin Harrison Jr. has solidified himself as one of entertainment's most promising stars. The 25-year-old actor garnered critical acclaim in 2019 for his breakout roles in Waves and Luce, which earned him nominations for BAFTA's Rising Star and Independent Spirit's Best Lead Male, respectively.
Last month, it was reported that Harrison was in talks to star in the second season of Euphoria, HBO's hit drama series that centers on a group of teenagers who must navigate high school while dealing with issues of drugs, sex, and mental health. After weeks of speculation, Harrison confirmed his rumored role during an appearance on Complex's Watch Less podcast this week, sharing some insight into what audiences can expect.
"I wasn't talking about it for a while but we're in Quarantine YOLO. Yes, I'm doing Euphoria. I'm excited," Harrison said. "You know, right before quarantine we were about to start our first day, and then we got locked down, but the camera tests were sick, the fittings were sick, the table reads have been amazing. The scripts are so great and everyone is really excited for it. [Sam Levinson is] a great writer and a brilliant storyteller, and the aesthetic and world-building they do in that show is so unique and he really pushes boundaries, as well. So I'm excited to step into that space and do my part."
What kind of role will Harrison take on in Euphoria? Though he was pretty tight-lipped, the actor said the character was unlike anything he, or anyone else, has ever done.
"I'll say it is nothing like Tyler," he said, referring to his character in Waves. "I've never seen a character like this, period. ... I don't think a character like this...I can almost argue that it has not been done. It's interesting, it is definitely a character of the time and that's all I got. He's interesting."
You can check out Harrison's full Watch Less interview here:
There's no word on when Euphoria Season 2 will premiere on HBO, as production has been stalled over COVID-19 concerns.