There would have been no KimYe, Brangelina, or TomKat without Bennifer. It's no surprise that so many people are fascinated with Jennifer Lopez and Ben Affleck rekindling their romance in 2021, nearly 17 years after their split in the early 2000s. After meeting on the set of Gigli in 2001, they became one of the most talked-about celebrity couples in Hollywood history. The pair might be responsible for starring in one of the most poorly rated movies ever, but no one can deny the impact their two-year relationship had on pop culture.
Tabloids dissected every aspect of the triple-threat and the Oscar winner's relationship, so much so that they were given their own moniker—Bennifer—which started the trend of nicknaming celebrity couples. Fans were hooked on every detail about them, from how they met, their red carpet appearances, her 6.1-carat pink diamond engagement ring, to his appearance in the "Jenny From the Block" music video to their split. While the breakup reportedly left her heartbroken, and he said he regretted parts of their relationship, the pair have openly sung each other's praises in the media during their time apart. Now with divorces, failed relationships, and called-off engagements in their rearview, the high-profile couple is revisiting the past and giving their relationship another try. Here's a complete timeline of Ben Affleck and Jennifer Lopez's 19-year-long romance and all the details that led to them finally tying the knot in 2022.
They crossed paths on the 'Gigli' set
Affleck publicly expresses his admiration for Lopez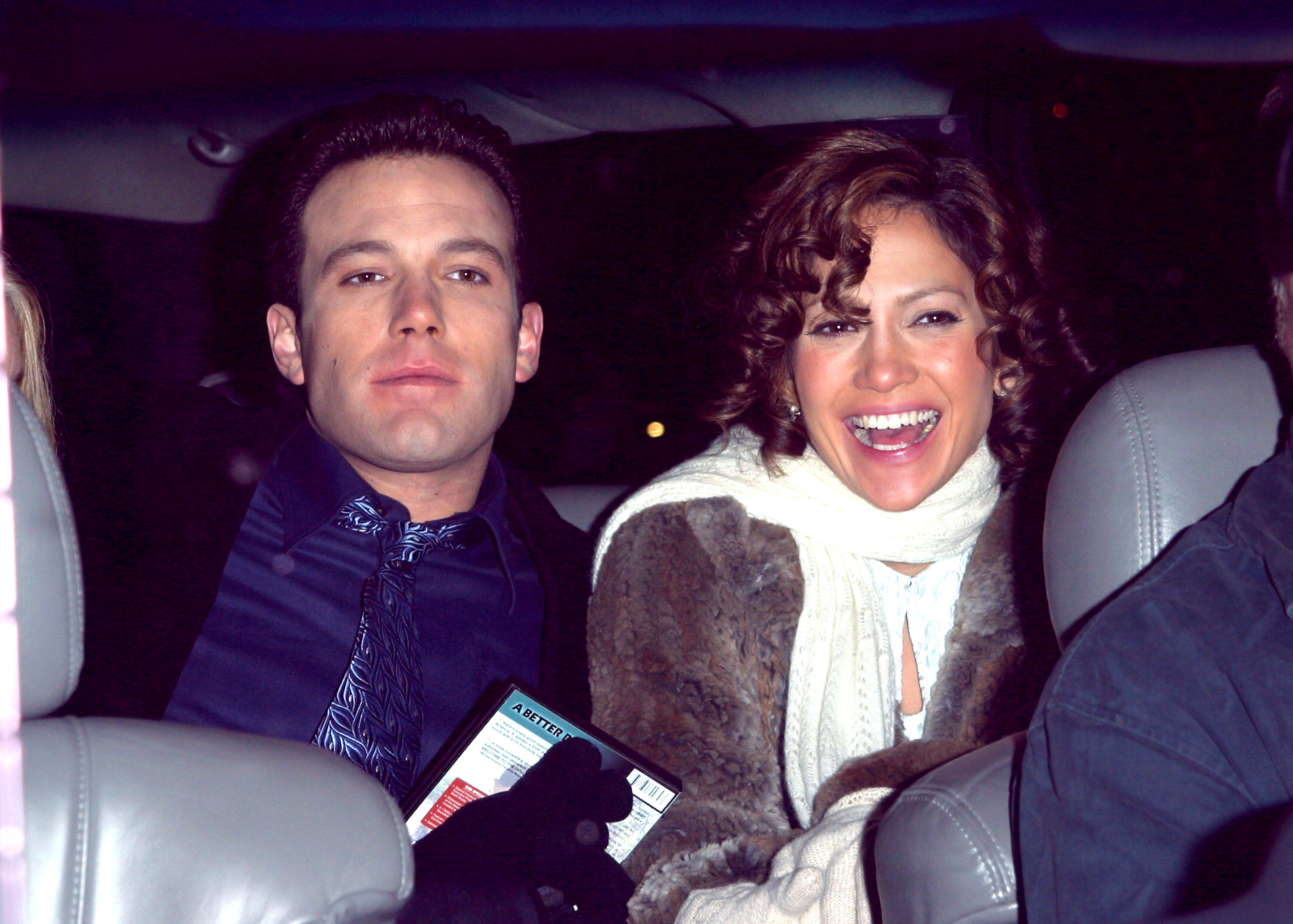 Lopez splits from Judd, and Bennifer was born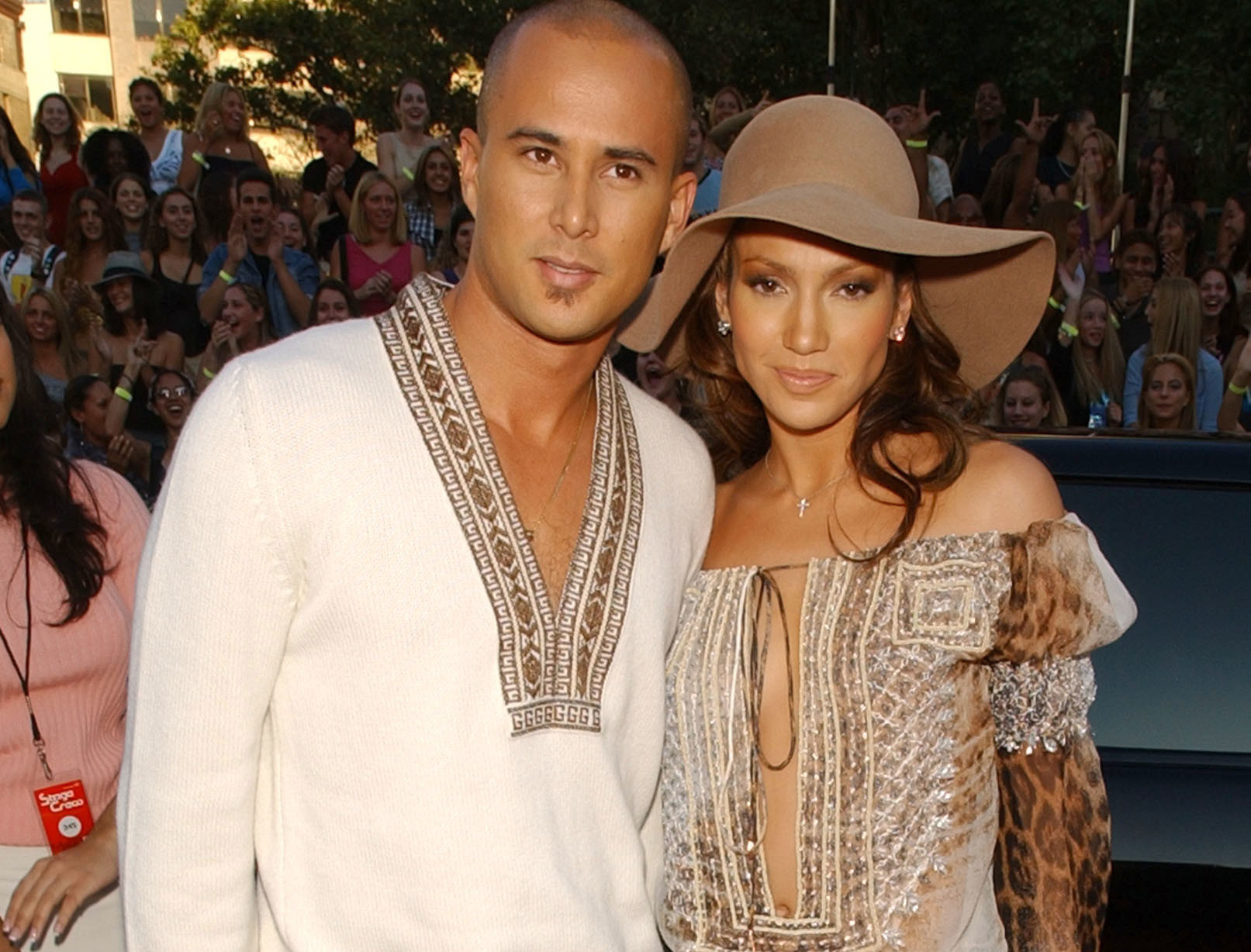 They quickly became tabloid favorites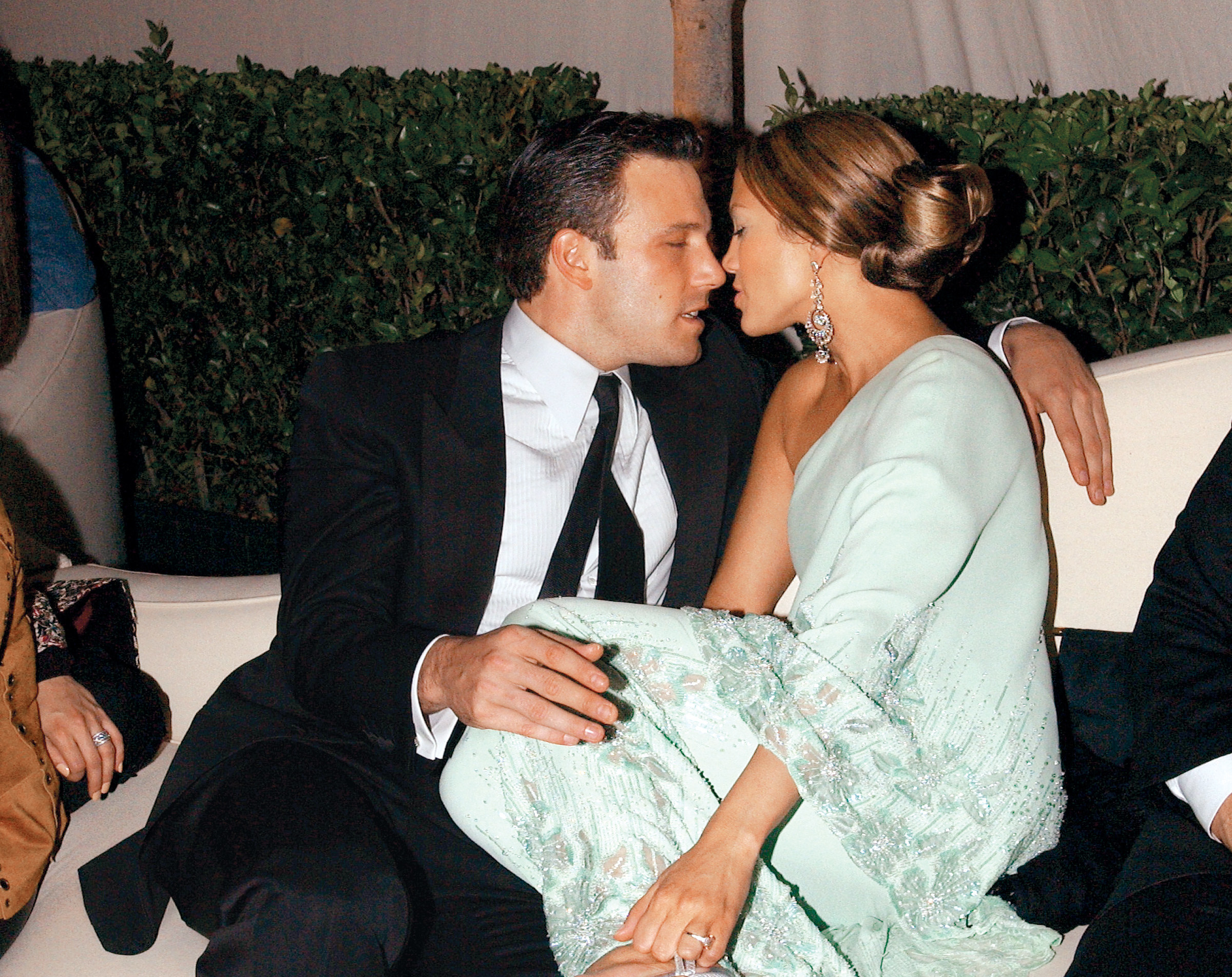 Date: Nov. 5, 2002
MTV's TRL premiered the music video for "Jenny From the Block" in November 2002, bringing even more attention to their relationship. The song was the lead single from her third studio album, This Is Me… Then, which came out on Nov. 26 of that year. The video's premise is about them poking fun at the media invading Lopez's personal life, mainly dissecting the intimate moments of her relationship with the actor. The video featured a now-infamous yacht scene that showed Affleck rubbing on and kissing Lopez's famous backside. The album also featured a song Lopez wrote for her boyfriend, titled "Dear Ben," in which she professed her love for him. "I love you, you're perfect, a manifestation of my dreams/You make my body feel about a million different things/I think God made you for me," Lopez sings in the track. "I write this song to let you know/That you will always be/My lust, my love, my man, my child, my friend, and my king." 
Affleck pops the question in Boston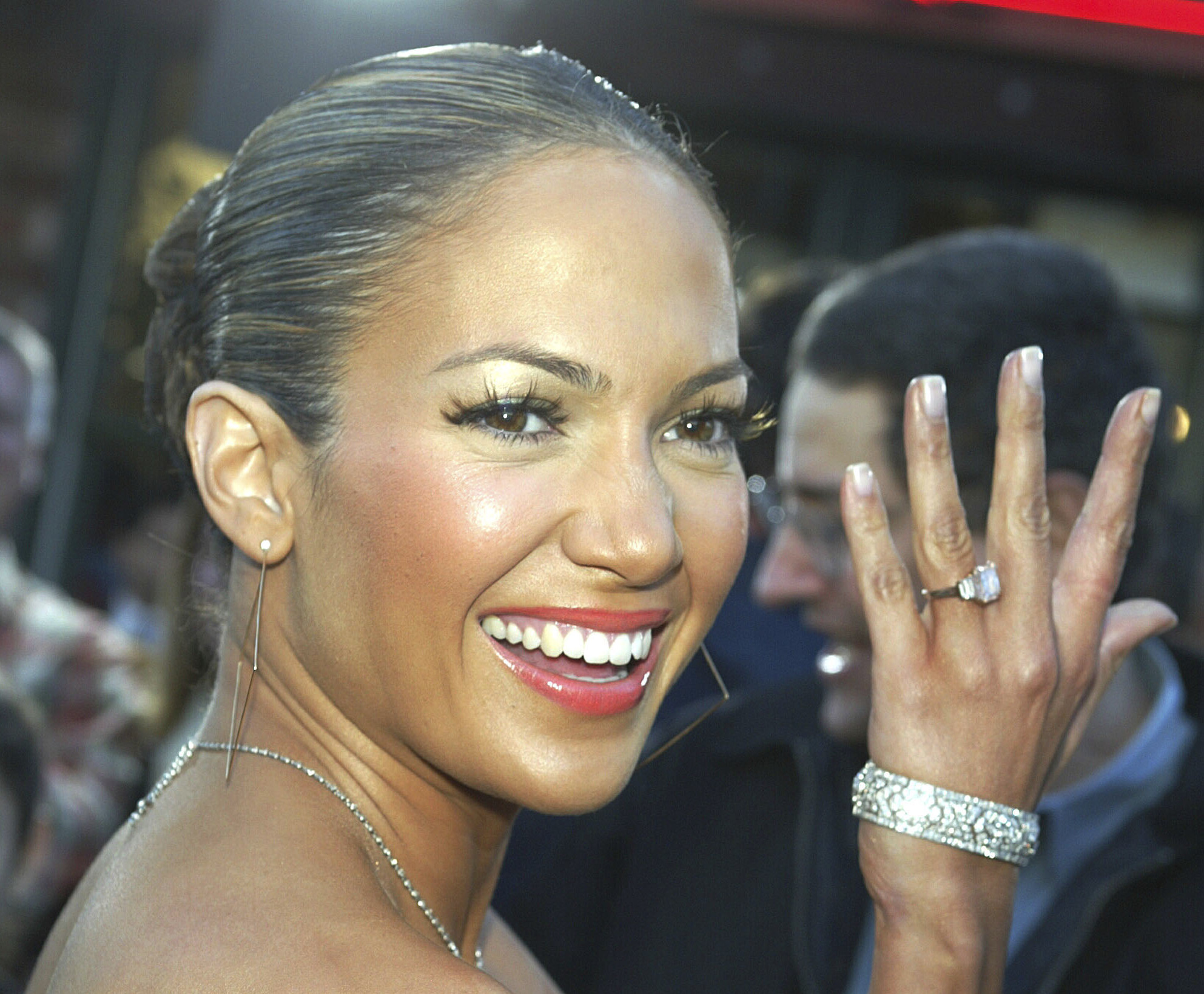 Affleck's visit to a strip club makes headlines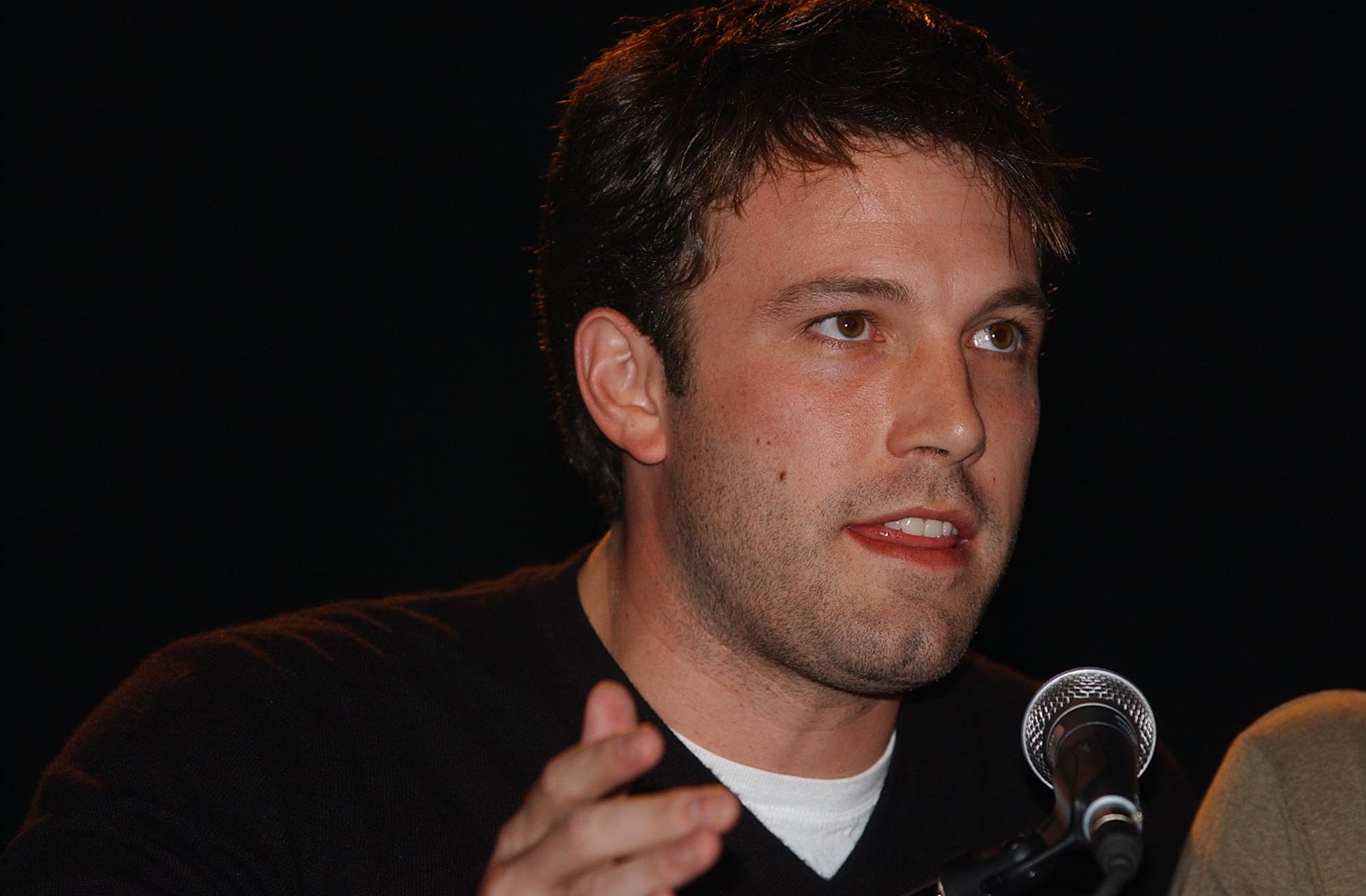 'Gigli' marks the beginning of the end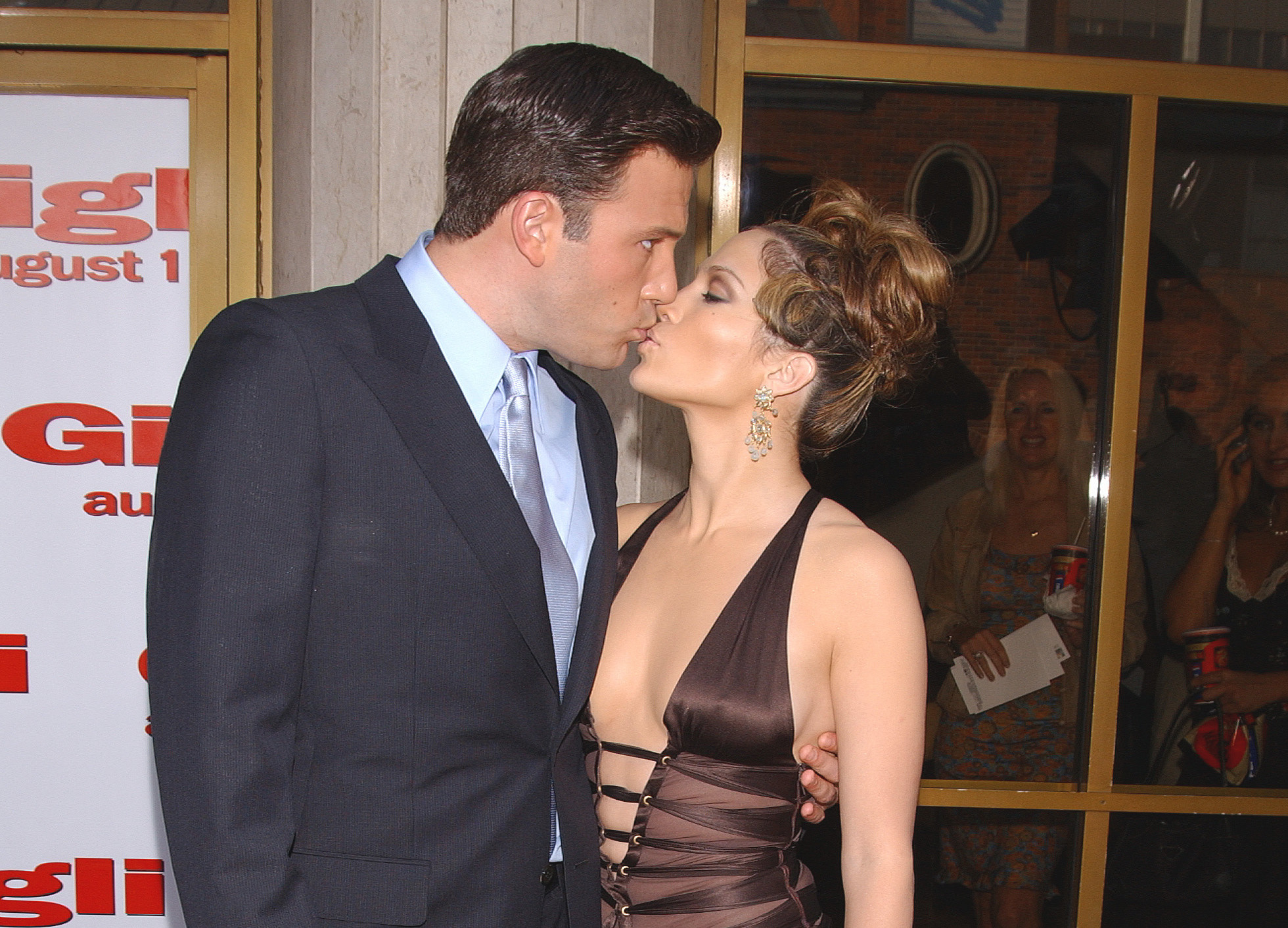 Date: Aug. 1, 2003

The couple made the press rounds ahead of the premiere, giving joint interviews on Dateline and Access Hollywood, talking all about what it was like to work together and falling in love while making the film—and their chemistry was undeniable. Even with the widespread media coverage, Gigli bombed at the box office and with critics. It brought in $7.7 million worldwide, a massive failure for a movie with a $75.6 million budget. The couple attended the movie premiere together and posed for photos on the red carpet, but that didn't stop the rumors that their relationship was also going downhill.
The couple postponed their highly anticipated wedding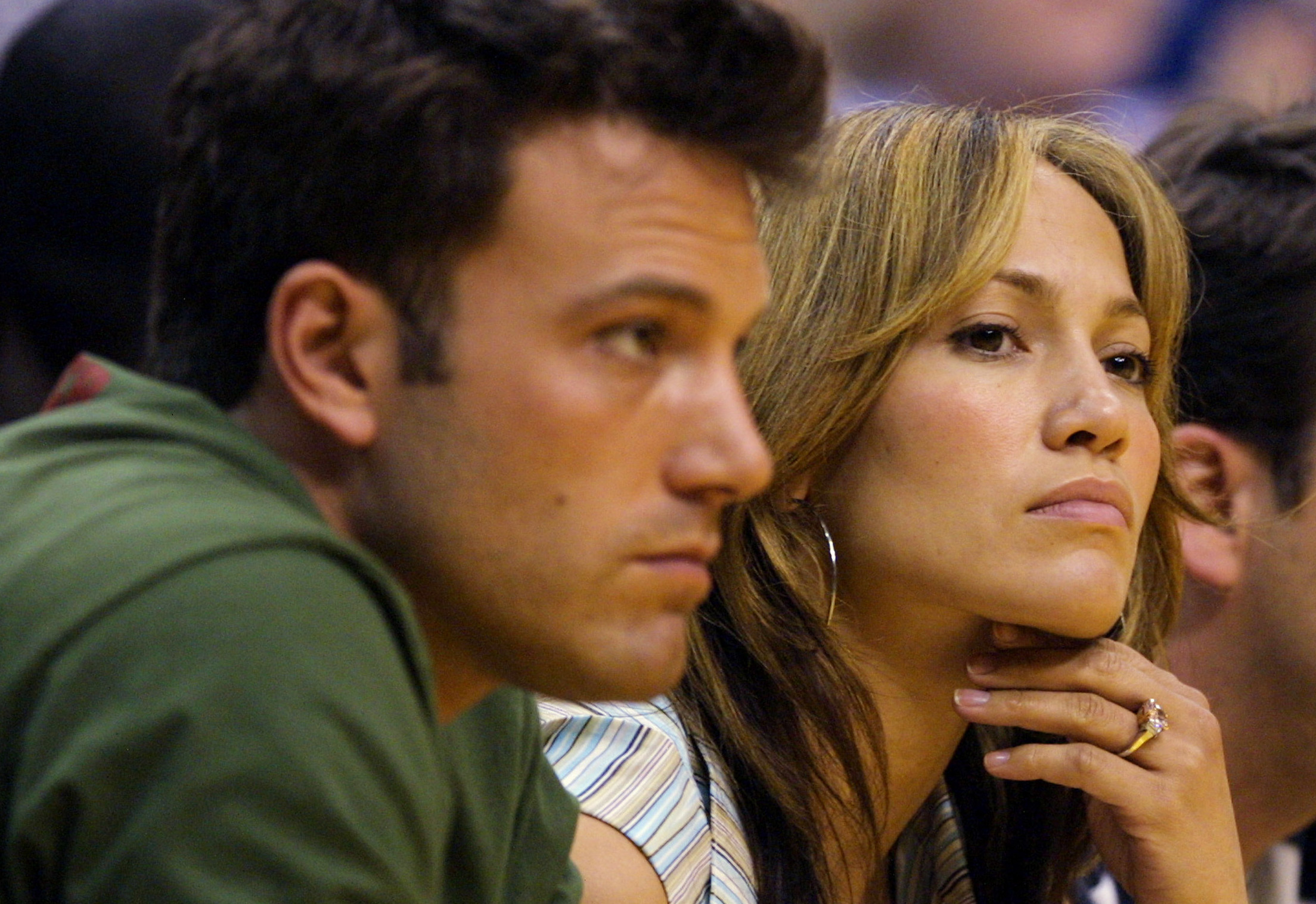 Lopez and Affleck announced their split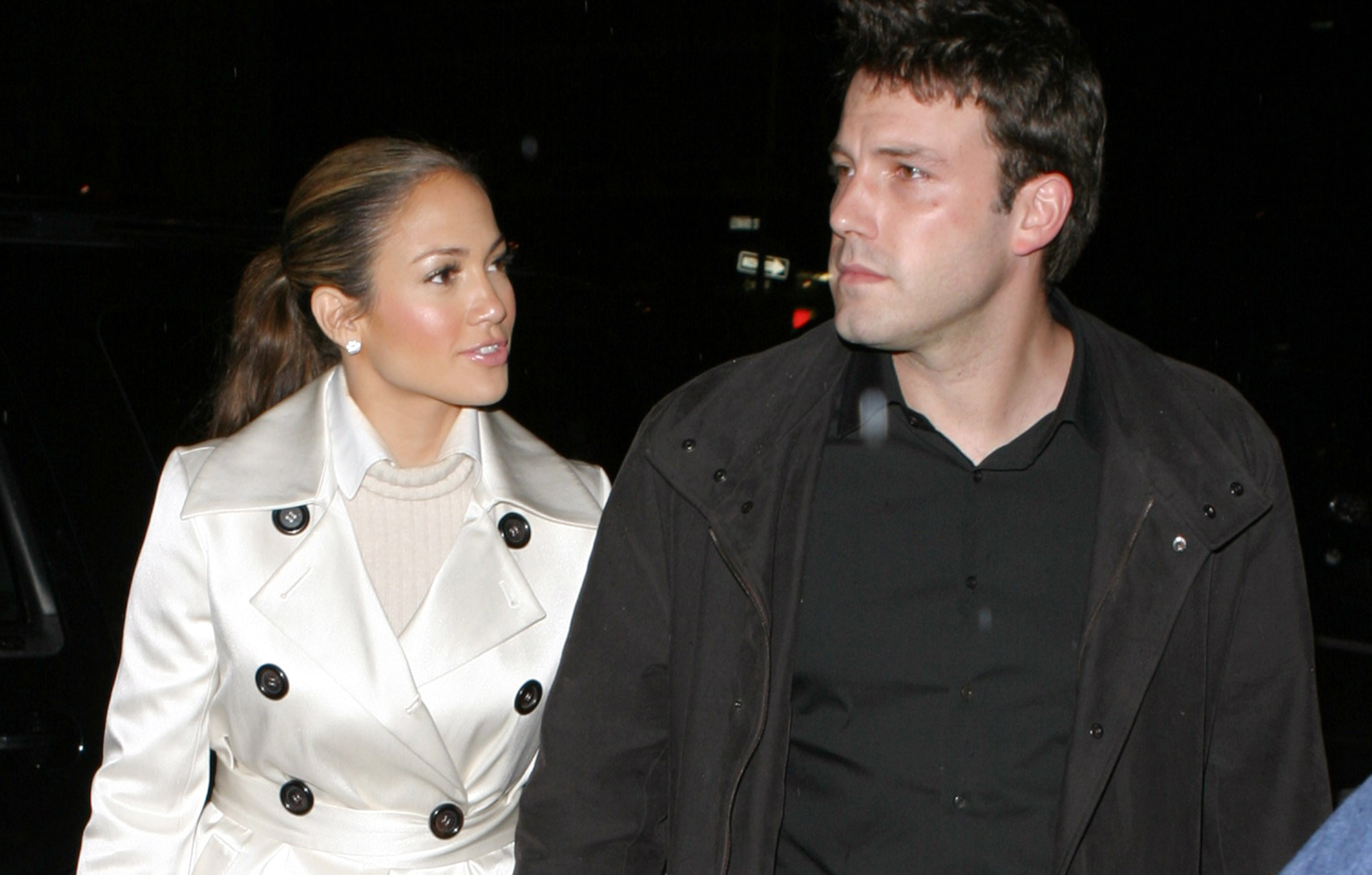 Both actors quickly move on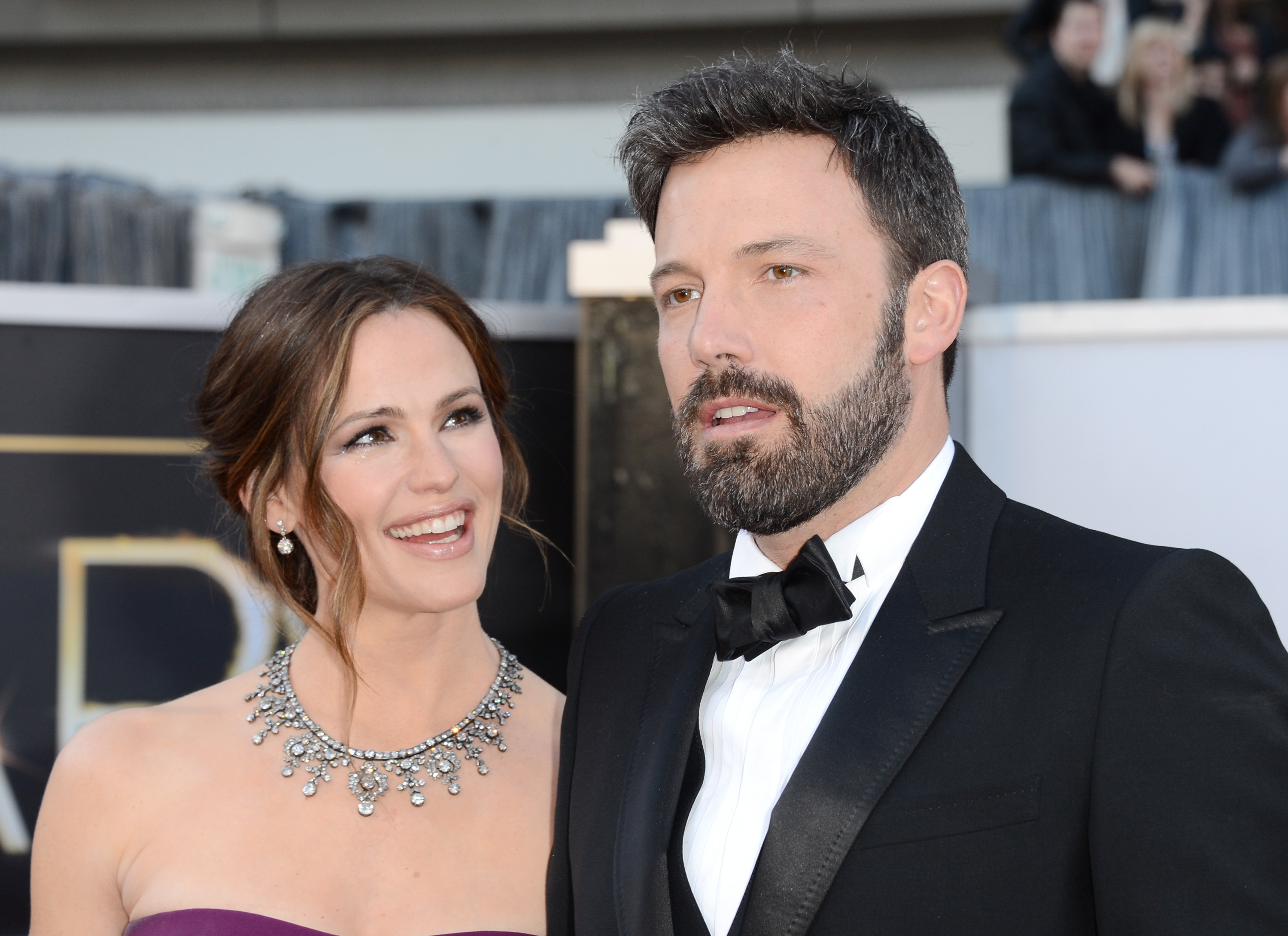 Affleck says he regrets starring in J.Lo's video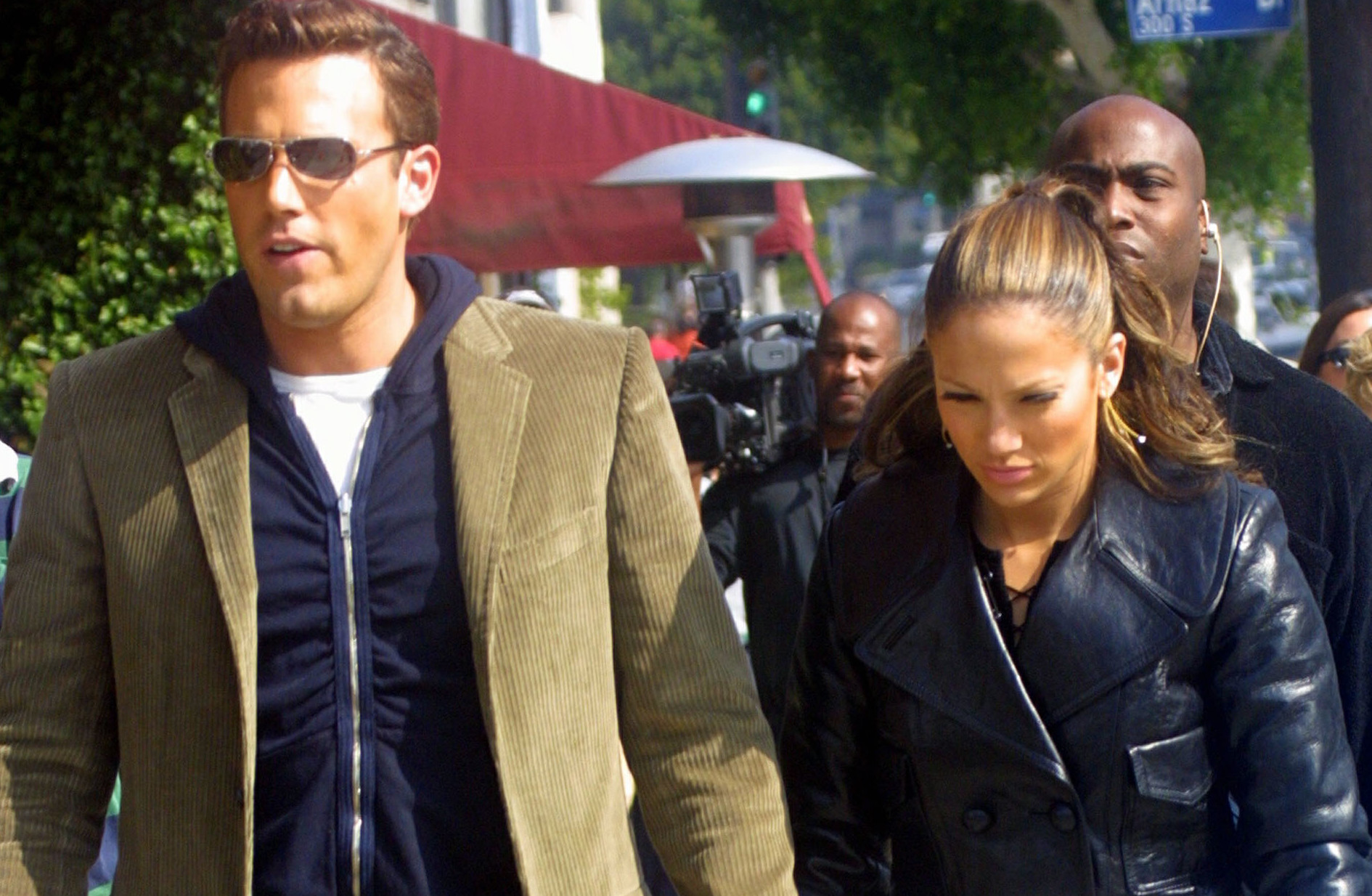 J.Lo said Affleck was her "first real heartbreak"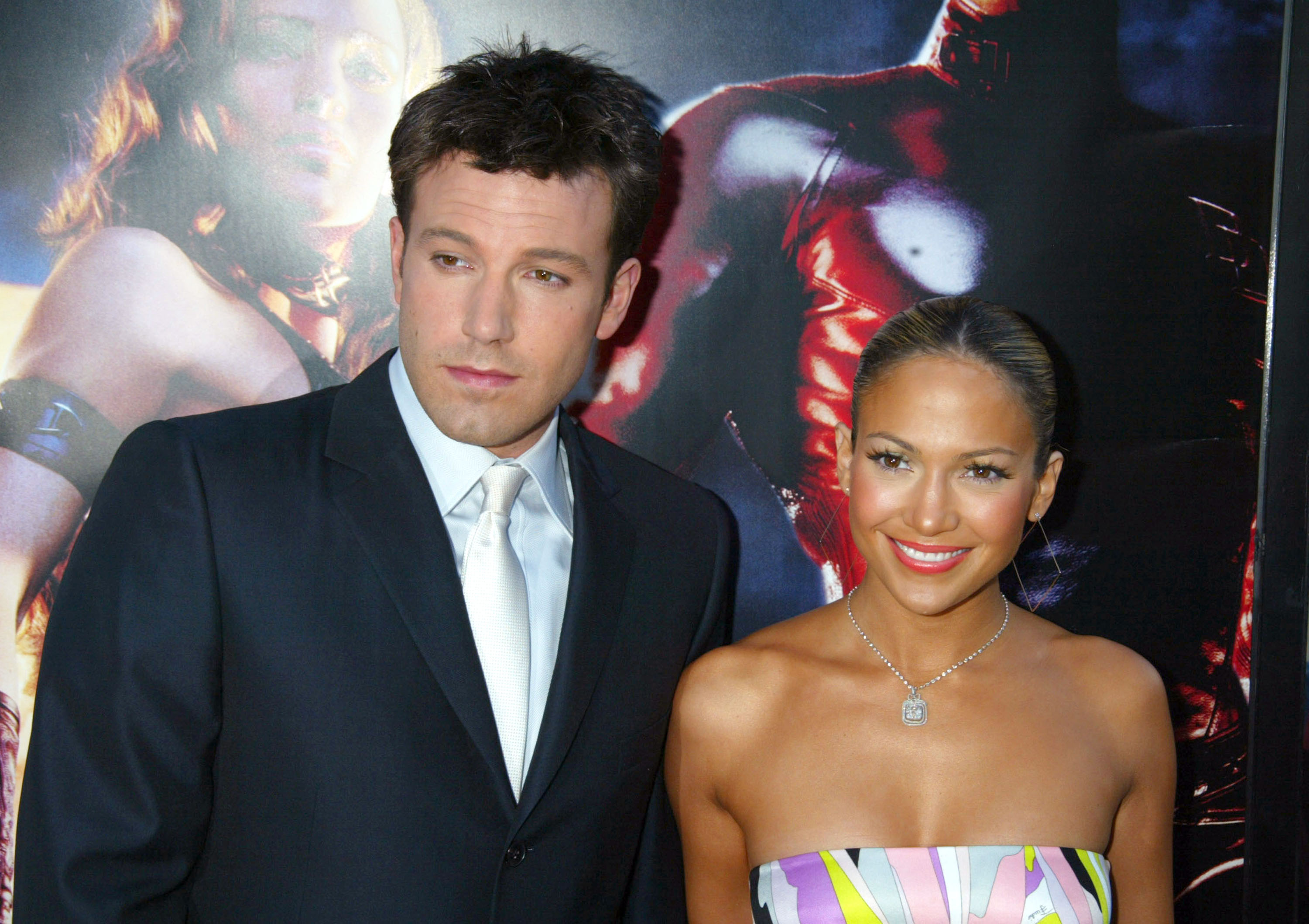 The actress found love again with a Yankee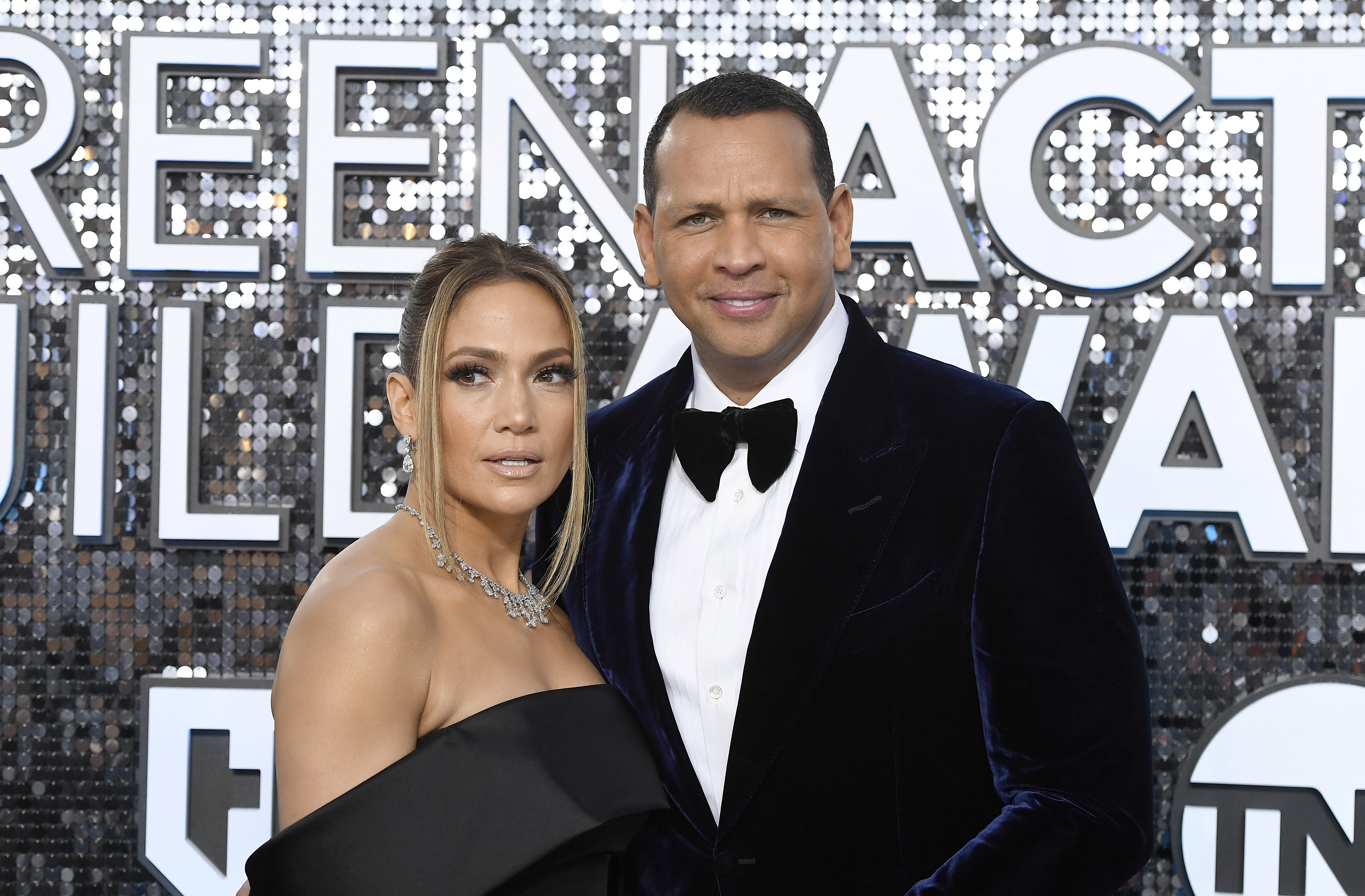 Date: Jan. 14, 2021
In an interview with The Hollywood Reporter's Awards Chatter podcast, the Oscar winner looked back at how heavily their relationship was covered by the tabloids and on the internet, and how poorly J.Lo was treated by the public. "There is always a story of the month. Me dating Jennifer Lopez happened to be that tabloid story at the time when that business grew exponentially," he said. "At first it was an infatuation, what an interesting couple and then there was a ton of resentment—ton of resentment against me, a ton of resentment against Jennifer."
"People were so fucking mean about her. Sexist, racist, ugly, vicious shit was written about her in ways that if you wrote it now you would literally be fired for saying those things you said. Now it's like, she's lionized and respected for the work she did, where she came from, what she accomplished—as well she fucking should be!" he continued. "I would say you have a better shot, coming from the Bronx, of ending up as like [Justice Sonia] Sotomayor on the Supreme Court than you do of having Jennifer Lopez's career and being who she is at 50 years old today."

The actor shared a similar thought during his interview with Vanity Fair in 2003. "I think it has to do with race and class, the fact that I'm white and she's Puerto Rican. That's what's underneath, although nobody says it, because it's not politically correct," he said at the time. "I think this also has to do with race. There's a kind of language that's used about her—the spicy Latina, the tempestuous diva. She's characterized as oversexed. I mean, the woman's had five boyfriends in her whole life! She's a deeply misunderstood woman, in my opinion."
Affleck openly praises his ex, again
Date: April 15, 2021

Rumors that A-Rod cheated on Lopez with Southern Charm star Madison LeCroy began to swirl in February 2021 and the following month, sources told Page Six that the couple had split up. The couple denied the report to TMZ in March, but revealed that they were "working through some things." Then on April 15, 2021, the couple revealed they were calling off their engagement. "We have realized we are better as friends and look forward to remaining so," the couple told Today in a joint statement. "We will continue to work together and support each other on our shared businesses and projects."
Coincidently, Affleck was dating his Deep Water co-star Ana de Armas for a little under a year before they split up in January 2021. The pair traveled to her native Cuba and spent much of the pandemic lockdown together before going their separate ways in early 2021.
After a long hiatus, Bennifer is back on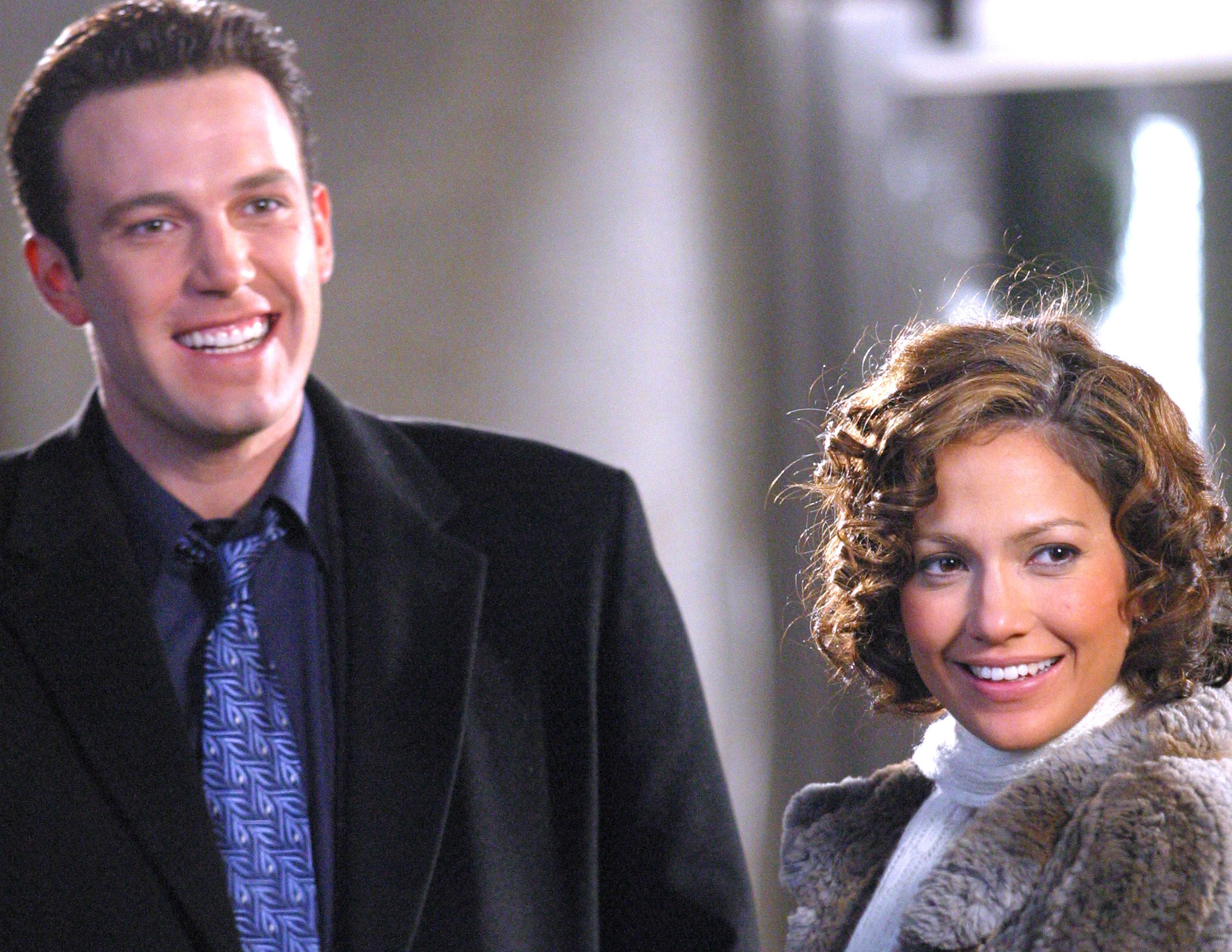 Date: April 30, 2021
A source told TMZ that Lopez and Affleck started emailing each other in early February 2021 while she was in the Dominican Republic filming Shotgun Wedding, then two months later in late April, they sparked rumors that they were back together. Insiders told People that the pair were "in contact" before she ended things with A-Rod but they said "she didn't see Ben until it was over with Alex," and that, "they didn't make a plan behind Alex's back that they would date."
The public got its first look at Bennifer together since 2004, when the actor was spotted visiting her Los Angeles mansion on April 30. "They are friends. They have always been friends and they have seen each other through the years," a source told People. "They have a great time hanging out. It's been years since they caught up properly. They have lots to talk about. They plan on hanging out again." The pair then went on their first vacation together since their reunion. The Oscar winner and the Grammy nominee spent a week together in Montana. E! News reported that after they attended the VAX LIVE event in Los Angeles on May 2 separately, they left together for the Yellowstone Club in Montana. "It's natural between them, and the chemistry is unreal," a source told E! a week later, adding that he reached out to her first. "They picked up where they last left off and are enjoying each other's company right now." 
They then headed to Miami together. On May 26, he was spotted smoking a cigarette on the balcony at the same waterfront mansion where she was staying. The pair were spotted going to the gym together and were reportedly kissing during their workout. He was also seen wearing a watch that Lopez reportedly gifted him when they were together years ago. Page Six shared photos of the couple out to dinner in West Hollywood, California, on May 31 with her longtime friend and manager, Benny Medina. A source told E! News on June 8 that after she was reportedly looking for schools in California for her twins, the singer "is packing up her Miami rental" and moving to Los Angeles, where the Justice League actor resides.
So far, it looks Bennifer 2.0 is here to stay.
The couple announce their engagement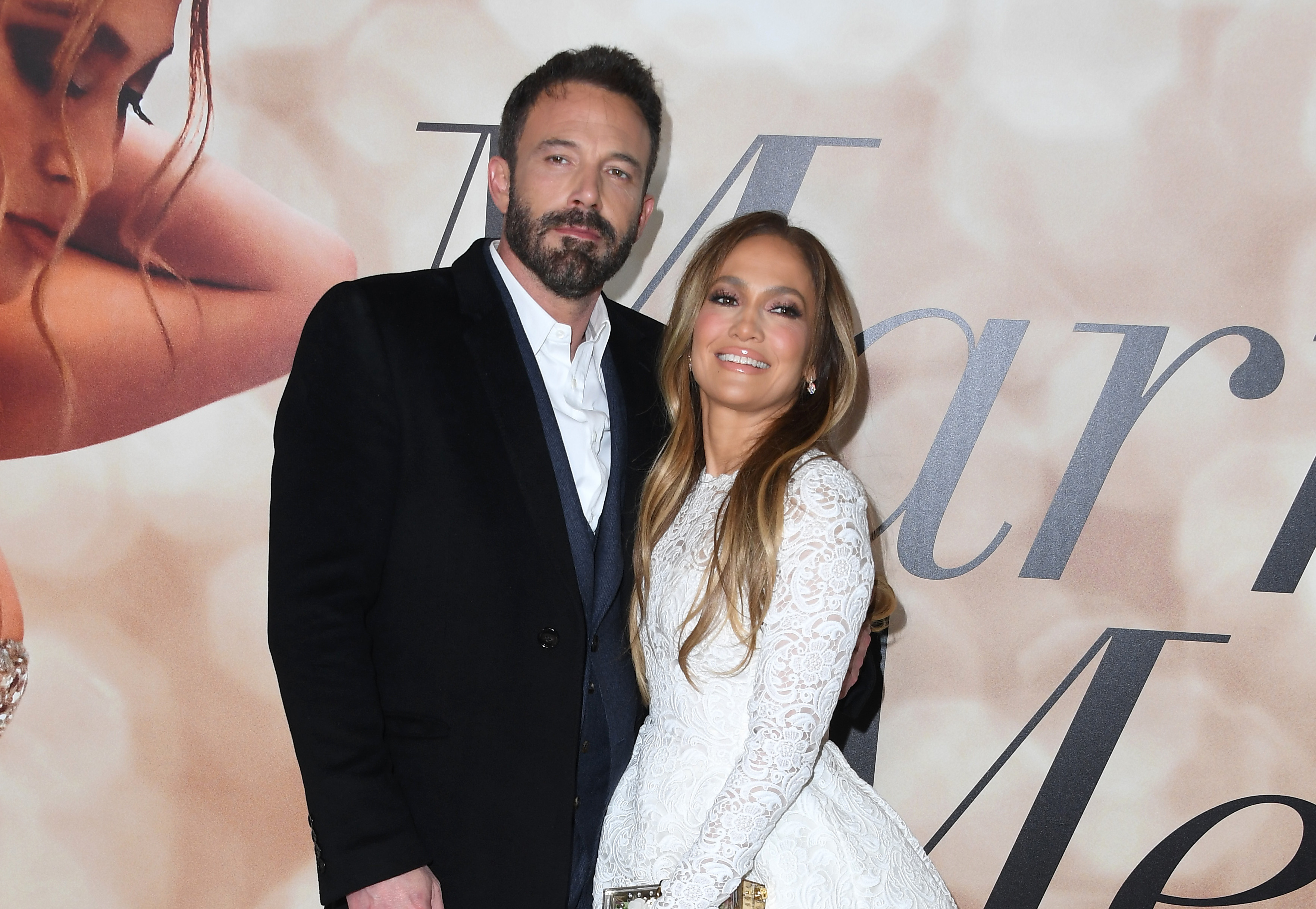 Date: Apr. 8
The couple announced that they are engaged again, a year after their reunion. Lopez announced their engagement via On the JLo—her newsletter to her fans that's available via subscription. She teased the announcement with a video on social media saying, "I have a really exciting and special story to share." The video on her website showed her crying while looking at a giant green diamond ring on her left hand, which is similar to the famous pink diamond Affleck gave her during their first engagement. In a voice-over on the clip, the actress says, "You're perfect." A representative for the singer confirmed the engagement to People.
The news comes after she was spotted wearing a diamond ring on her ring finger earlier that week. The couple have been making public plenty of appearances together since getting back together, and they made their red carpet debut at the Venice Film Festival in September 2021. They have since been spotted spending time together with their respective kids and attending each other's movie premieres. Lopez accepted the Icon Award onstage at the 2022 iHeartRadio Music Awards in March and Affleck, her daughter, Emme, and his son, Samuel, were in the audience supporting her. It has been a long 18 years since the actors called off their first engagement, and so far, it looks Bennifer 2.0 is here to stay.
Date: Saturday, July 16 
Jennifer Lopez and Ben Affleck got married on Saturday, July 16, just months after their engagement. Court records show the couple reportedly received a marriage license in Clark County, Nevada.

The document was issued to Benjamin Geza Affleck and Jennifer Lynn Lopez, who was identified as Jennifer Affleck. A source close to the couple confirmed to TMZ that pair indeed tied the knot.