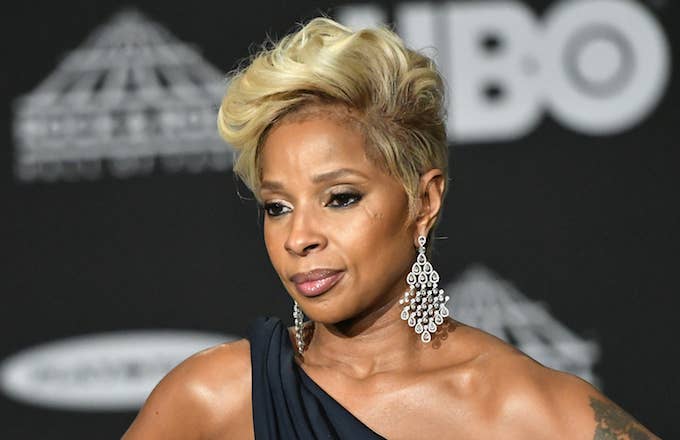 Following her two-time Oscar-nominated role in Mudbound, Mary J. Blige has secured her next move: a starring role in horror thriller Body Cam. Deadline reports the movie will be directed by Malik Vitthal, who helmed the 2014 crime drama Imperial Dreams starring John Boyega.
The film follows a group of LAPD officers haunted by "a malevolent spirit that is tied to the murder of a black youth at the hands of two white cops." The police were caught on body cam footage later destroyed in a cover-up. Blige will play an officer who is consumed by visions and decides to find the truth. It will mark the nine-time Grammy-winner's first starring role. 
Still, this is not to say Blige is new to the silver screen: besides Mudbound, she has appeared in a number of films including Tyler Perry's I Can Do Bad All By Myself and Rock of Ages alongside Tom Cruise. She is also set to appear in the upcoming Netflix series The Umbrella Academyas a psychotic hitwoman. 
The Hollywood Reporter adds that Body Cam has been described as a "tonal blend of Get Out and End of Watch." The script was initially written by Richmond Riedel and rewritten by Nicholas McCarthy and John Ridley.