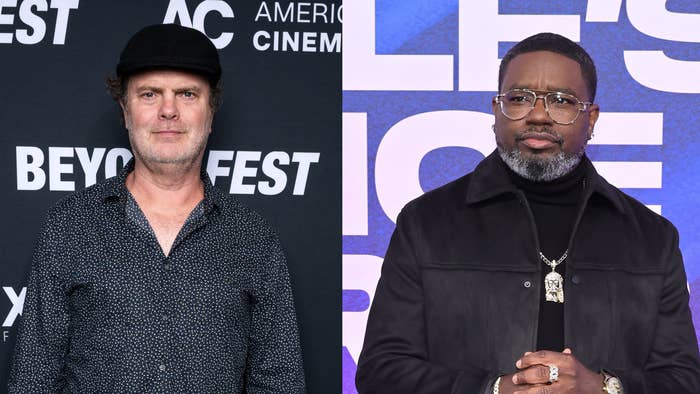 A buddy action-comedy starring Rainn Wilson and Lil Rel Howery? Yes, please.
According to an exclusive Deadline report, the actors have joined forces for Code 3, a Christopher Leone-directed flick from Wayfarer Studios and Circle of Confusion. The film will reportedly follow a pair of overworked, underpaid EMTs who have become fed up with their jobs. The stress becomes so unbearable that one of the men decides to resign, but not before he completes one last 24-hour shift to train his replacement.
"Everything that could happen on the job, from the mundane to the extreme, then happens on this final, exhilarating day," Deadline reports.
Leone wrote the script with the help of former paramedic Patrick Pianezza. In addition to starring in Code 3, Wilson ( and Howery will serve as executive producers alongside Steve Sarowitz and Mike Jones. 
"Code 3 is a fresh buddy action comedy from Patrick and Christopher that will take the audience on an introspective journey. It demonstrates how our interactions with strangers can have profound impact," Wayfarer Studios President Jamey Heath told the outlet. "We are beyond excited for this film and the fact that Rainn and Lil Rel are on board is fantastic. The two will inject humor and levity into this provocative story and Wayfarer Studios is thrilled to partner with Circle of Confusion and Silver Heart Productions to share this story."
Code 3 is expected to kick off production sometime next month. Stay tuned as more details about the film become available.
Wilson is best known for his role as Dwight Schrute in The Office. He recently appeared in Jerry & Marge Go Large and Weird: The Al Yankovic Story. Howery secured his breakout role in the 2017 Oscar-winning film Get Out. The Chicago native has also starred in films like Bird Box, Judas and the Black Messiah, Space Jam: A New Legacy, and Free Guy.