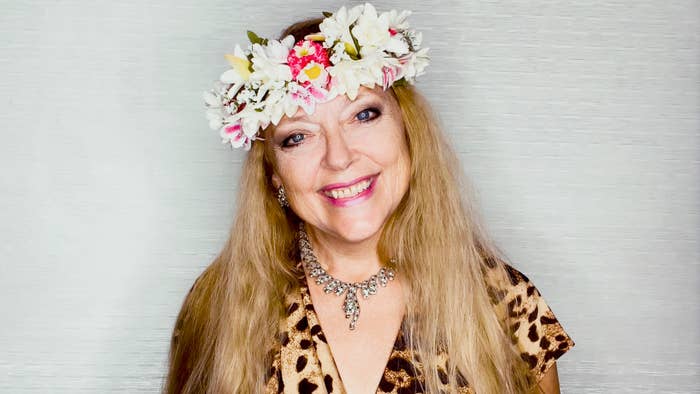 Don Lewis' family are dismissing reports that their father has been found "alive and well."
The claims made headlines this week after a 2001 interview with Carole Baskin, went viral. Baskin was married to Lewis from 1991 until he vanished without a trace just six years later. The mysterious details surrounding his disappearance were heavily featured in the Netflix docuseries Tiger King, centered on Baskin's longtime nemesis Joe Exotic.
The protagonist consistently suggested that Baskin had murdered Lewis and fed his remains to the tigers at her animal sanctuary. Though Baskin has denied the allegations, many viewers are convinced she was somehow involved in Lewis' disappearance.
During a 2021 interview with UK talk show This Morning, Baskin claimed that the Department of Homeland Security had seemingly been in contact with Lewis, who had allegedly been living in Costa Rica as far back as 2002. Baskin pointed to the second season of Tiger King, which featured a purported DHS letter that stated Lewis had been found living in Central America.
Lewis' daughters—Donna Pettis, Lynda Sanchez, and Gale Rathbone—said the claims were "simply not true,"
"In the past few days, we've learned of recent news articles being published claiming that our Dad, Jack Donald Lewis, has been found 'alive and well,' in Costa Rica," the daughters wrote in a statement to New York Post. "While we would certainly welcome the good news of our dad being found alive, it's just simply not true."
The statement continued: "In late 1997, we were notified by the Hillsborough County Sheriff's Department that a report existed from US Customs stating that our Dad had been seen in Costa Rica. This report prompted Donna, the oldest daughter of Don Lewis, and her husband Tim, to travel to Costa Rica in November of 1997 to look for Don Lewis. This was the same report that was shown in 'Tiger King 2' that is now being used to fill a different narrative as to what happened to our father."
Lewis' family pointed out that their father is still listed as missing on the National Missing and Unidentified Persons database, and they are still working with authorities in an attempt to find answers.
The Hillsborough County Sheriff's Office also told The Post that "the investigation into Don Lewis' disappearance remains a priority," and they've yet to receive any information that has confirmed his location.