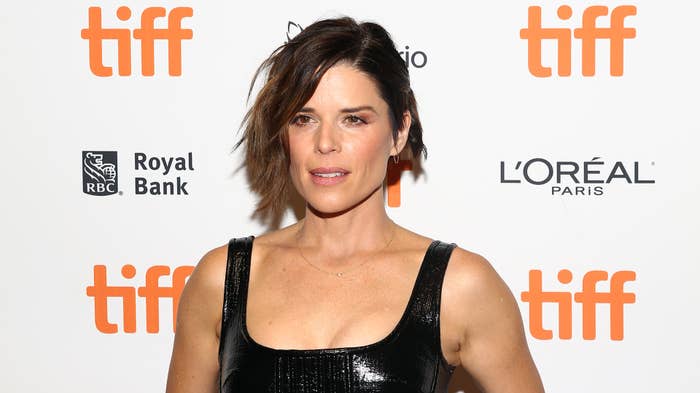 Neve Campbell will not be reprising her role as Sidney Prescott in the forthcoming sixth installment in the Scream film franchise.
Campbell released a statement on Monday confirming her exit over a contract dispute. "Sadly I won't be making the next Scream film. As a woman I have had to work extremely hard in my career to establish my value, especially when it comes to Scream," she said, perPeople. "I felt the offer that was presented to me did not equate to the value I have brought to the franchise." 
"It's been a very difficult decision to move on," she added. "To all my Scream fans, I love you. You've always been so incredibly supportive to me. I'm forever grateful to you and to what this franchise has given me over the past 25 years." 
Campbell starred in all five of the previous films, along with Courteney Cox and David Arquette. According to Deadline, the upcoming entry will feature the return of Hayden Panettiere as Kirby Reed from Scream 4. Jenna Ortega, Melissa Barrera, Jasmin Savoy Brown, and Mason Gooding are also coming back. 
Campbell, who is coming off the release of the Netflix series The Lincoln Lawyer last month, will star in the live-action video game adaptation of Twisted Metal for Peacock. It was announced last month that she was joining a cast which already includes Anthony Mackie (The Falcon and the Winter Soldier) and Stephanie Beatriz (In the Heights, Brooklyn Nine-Nine).  
Scream 6 is scheduled to begin production this summer with a theatrical release date of March 31, 2023.