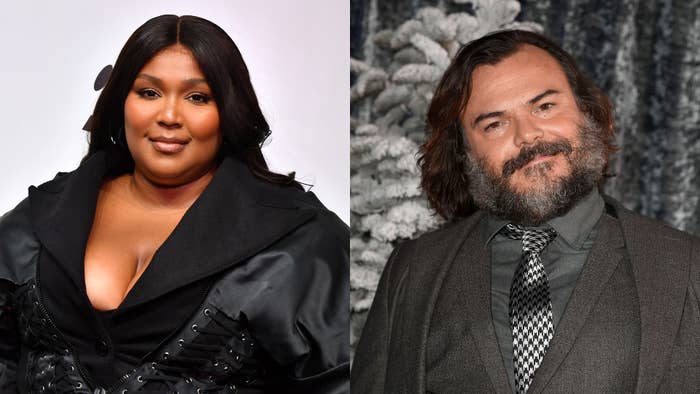 UPDATED 4/7, 12:40 a.m. ET:Lizzo went into detail about her emotional connection to Star Wars, saying she "cried all day" thinking about her late father and what this moment would have meant to him.
"When I was a young girl my dad introduced me to Star Wars like a rite of passage," the multi-hyphenate captioned a series of photos on Instagram. "The trilogy's are his favorite movies and quickly became mine. When Jon Favreau called me and offered the role of The Dutchess I cried all day wishing my dad was still with us cus he'd be so proud. Star Wars was a dream I never thought was possible—but thanks to Jon, Bryce [Dallas Howard], and everyone in the galaxy I am now part of the ever-expanding saga of the stars. I am in honorable company and forever grateful. This is The Way….and May the Force be with you."
She also shared a behind-the-scenes clip of her and co-star Jack Black having a blast:
The official accounts for Star Wars and The Mandalorian shared Lizzo and Black's official character posters, as well:
See original story below.
The latest installment of Disney +'s The Mandalorian featured two new yet familiar faces in Jack Black and Lizzo.
The Bryce Dallas Howard-directed sixth episode of Season 3, titled "Guns for Hire," finds Din Djarin, Grogu, and Bo-Katan Kryze on the planet of Plazir-15. When they're taken to a palace occupied by its rulers, viewers meet the Duchess and Captain Bombardier, played by the two hilarious multi-hyphenates. Black's Bombardier was a former Imperial officer who found his way to Plazir-15, fell in love with Lizzo's Duchess, and the two decided to rule the planet as part monarchy, part democracy. 
After the episode premiered Wednesday, Lizzo—who got significant screen time bonding with the being formerly known as Baby Yoda—posted a photo of herself accompanied by several pieces of Grogu merchandise.
"I'm in Star Wars YALL!" the four-time Grammy-winner wrote.
She also brought up a February tweet questioning whether a cameo in The Simpsons would ultimately lead to an appearance somewhere in the Star Wars universe—and went on to share a how it started/how it's going comparison: 
Black, a fellow Grammy-winner via Tenacious D and a two-time Golden Globe nominee, wrote on his own Instagram, "So fun working with [Lizzo] on [The Mandalorian] as the king and queen of Plazir-15!!!"
It's fortuitous timing for Black, who's voicing Bowser in The Super Mario Bros. Movie set to take over the box office this weekend.
Not to be outdone, Christopher Lloyd also made an appearance as the Commissioner of Plazir-15. The 84-year-old is best known for playing Dr. "Doc" Brown in the Back to the Future trilogy and Uncle Fester in The Addams Family and Addams Family Values.
Lloyd used his famous Doc Brown phrase—"great Scott!"—when talking about the cameo on his Instagram Stories. "Found my self in a whole new universe," he wrote.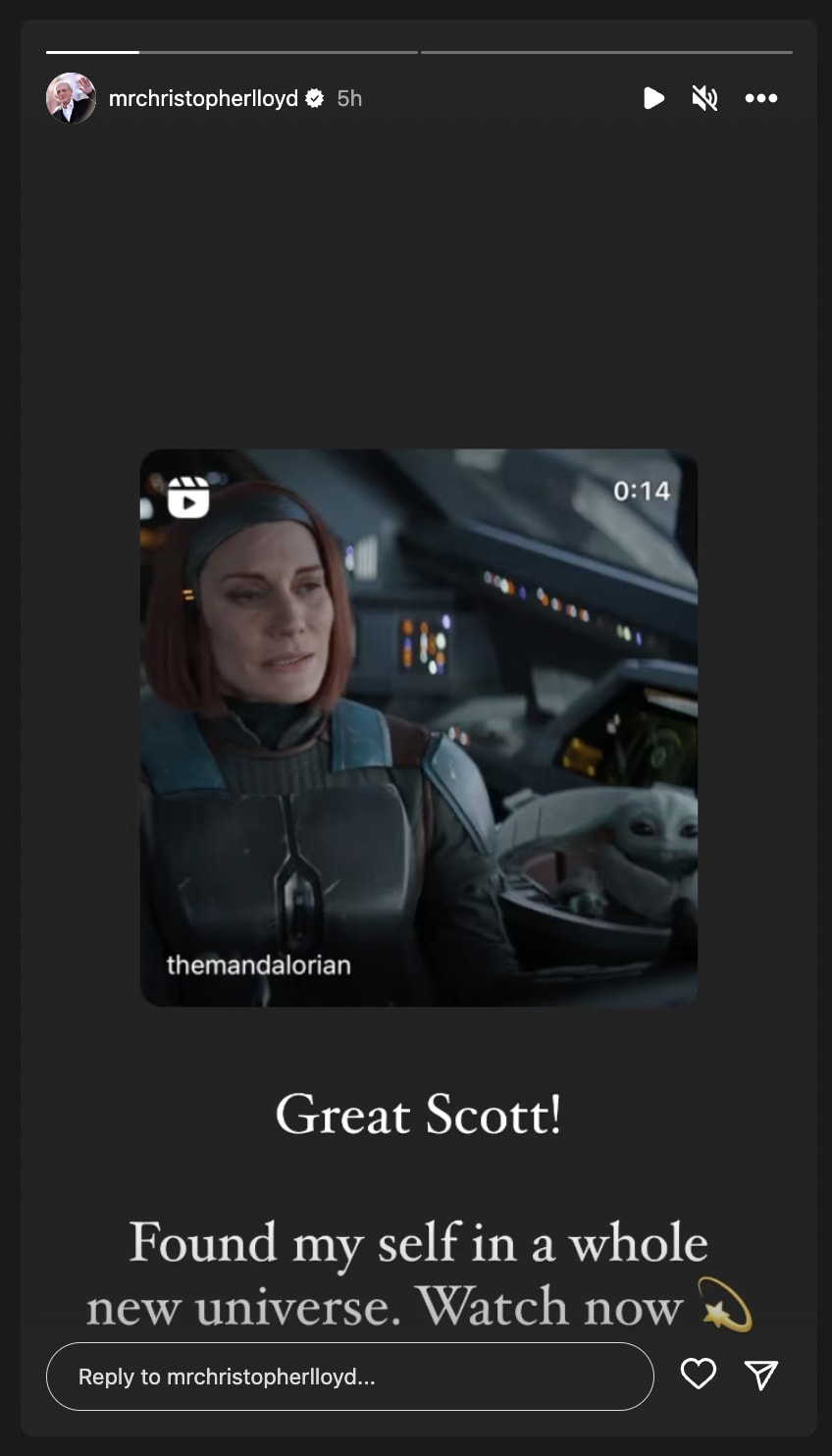 Jason Sudeikis, Adam Pally, and Tim Meadows are among the notable comedic actors who have made brief cameos in The Mandalorian, while Bill Burr and Amy Sedaris have assumed extended roles. This season also welcomed back Jar Jar Binks actor Ahmed Best in a new part as a Jedi master. On the musical front, Thundercat acted in 2022's The Book of Boba Fett, and Red Hot Chili Peppers bassist Flea showed up on Obi-Wan Kenobi shortly after.