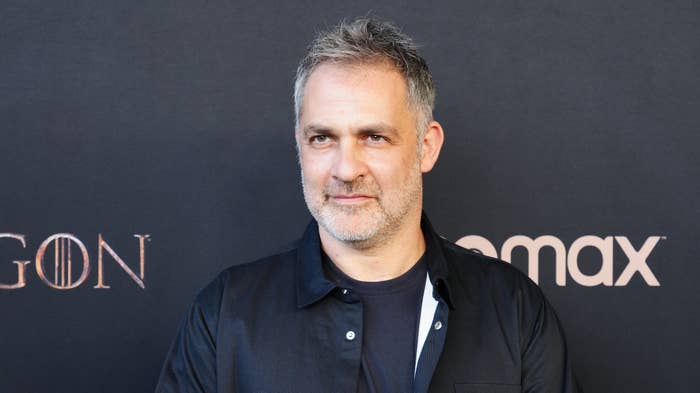 Miguel Sapochnik has decided to bow out as co-showrunner of the Game of Thrones prequel series House of the Dragon. 
Sources tell the Hollywood Reporter that Sapochnik's exit is due to dedicating three "exhausting" years to Dragon. He will retain his role as an executive producer. Ryan Condal, who co-created the show with A Song of Ice and Fire mastermind George R.R. Martin and wrote the first two episodes, will transition from co-showrunner to sole showrunner. Martin will continue to serve in an advisory role.  
"Working within the Thrones universe for the past few years has been an honor and a privilege, especially spending the last two with the amazing cast and crew of House of the Dragon," Sapochnik said in a statement. "I am so proud of what we accomplished with Season 1 and overjoyed by the enthusiastic reaction of our viewers. It was incredibly tough to decide to move on, but I know that it is the right choice for me, personally and professionally."
House of the Dragon was the 48-year-old Brit's first time as showrunner. He directed 2021's post-apocalyptic Tom Hanks film Finch as well as six memorable Game of Thrones episodes, becoming a go-to for some of the biggest medieval clashes of all time, including "Hardhome," "Battle of the Bastards," and the two centerpieces of its controversial final season, "The Bells" and "The Long Night." 
"It's a lot of work! It's a pretty interesting shift," Sapochnik toldTHR of his career pivot last October. "I'm producing other directors and getting involved in a lot of the minutiae. Directing feels really simple by comparison. I feel vaguely elated on my directing days because I don't have to think about anything other than directing. … I've never had that level of repeat business of working with the same people again and again. The way I work with [GoT veterans] Fabian Wagner, my DP, and Tim Porter, my editor, we have fun and make jokes and we never used to have that. I can't tell you how important that is."
Sapochnik has a first-look deal with HBO, which gives the network dibs on any project he develops. In his statement on his House departure, Miguel concluded, "I am so glad to remain a part of the HBO and House of the Dragon family and, of course, I wish Ryan and his team success and all the best with Season 2 and beyond."
Alan Taylor, who directed a number of Thrones episodes, has been tapped to executive produce and direct several episodes in Season 2 of Dragon.
Miguel Sapochnik's surprising exit comes after the debut episode of House of the Dragon drew nearly 10 million viewers, making it the largest original series premiere in HBO's history. The network announced just a few days later that the Game of Thrones prequel was being renewed for a second season. According to Variety, the second episode of the series was viewed by 10.2 million viewers, a rarely-seen increase in viewership compared to its premiere.