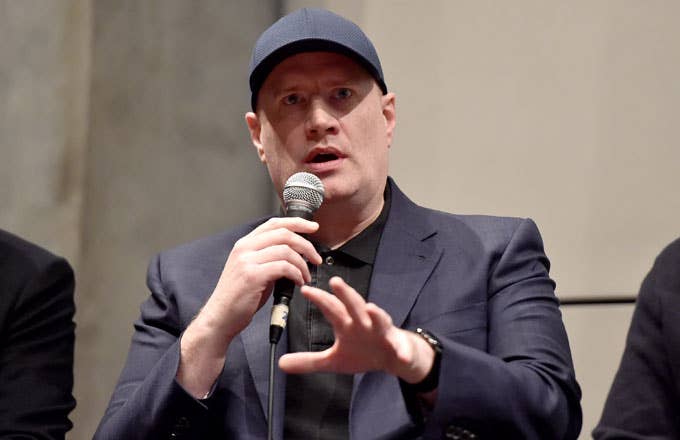 Marvel shows heading to Disney's new streaming service, Disney+, willbe connected to the overall Marvel Cinematic Universe, with Marvel Studios producing shows/movies for both the small and big screens. This, of course, stands in contrast to Netflix's recently canceled Marvel shows (including Daredevil, Punisher and Jessica Jones)...minus the early episodes of Daredevil, which briefly mentioned characters from the MCU.
Speaking to Comicbook.com, Marvel Studios president Kevin Feige confirmed that the new shows would share that bond. "These will be Marvel Studios productions," Feige said. "They will be entirely interwoven with both the current MCU, the past MCU, and the future of the MCU."
With Disney set to launch their Netflix/Hulu/Amazon/whatever-other-streaming-services-exists competitor, there have been rumors of still more characters who could have their own shows greenlit. However all of those, for now, remain rumors, except for a Loki show and The Vision and Scarlet Witch, which will see Elizabeth Olsen and Paul Bettany reprise their roles as the title characters. In November, it was reported that Tom Hiddleston would also be reprising his role as Loki.
Specific start dates for these shows remain unannounced, and Feige says that that will remain the case, at least until after Avengers: Endgame and Spider-Man: Far From Home arrive at a movie theater near you. "As we've been doing for years, aren't going to announce anything post Avengers:Endgame or Spider-Man: Far From Home until post Endgame and Spider-Man," Feige said.
Those two films come out on April 26 (Avengers) and July 5 (Spider-Man), respectively.