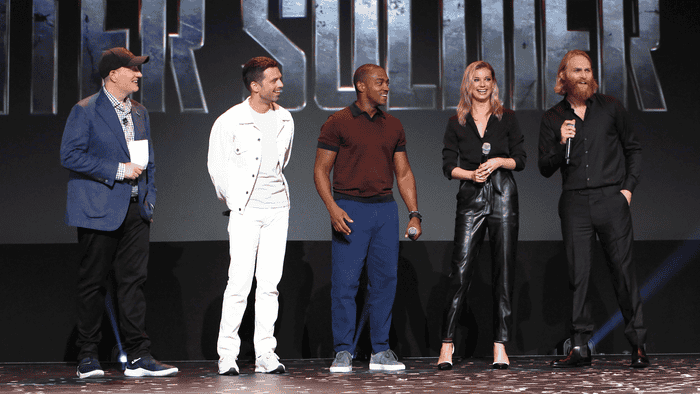 On Tuesday, it was reported that production for the Disney Plus series The Falcon and The Winter Soldier has been indefinitely delayed due to concerns over the coronavirus. This means that the Marvel series, which is set to hit the streaming service in August, has joined a rapidly growing list of many other notable things that have been postponed or shutdown due to the virus's spread, including SXSW, Ted Cruz, and all of Italy.
It's not going to be the last either.
After spending several months filming the show in Atlanta-area locations, production moved to Prague last Friday. That city had been attempting to combat the outbreak by closing schools and placing restrictions upon travel and other events. On Tuesday, production for The Falcon and The Winter Solder was closed down, and everyone was called back to Atlanta. Deadline reports it's not clear if they'll be going back to Prague at any point, but it doesn't seem likely. 
As it stands, this is now the second major hurdle that's been thrown in the path of the Captain America spin-off. Previously they were filming scenes in Puerto Rico, but that idea had to be chopped after a number of catastrophic earthquakes struck the territory.