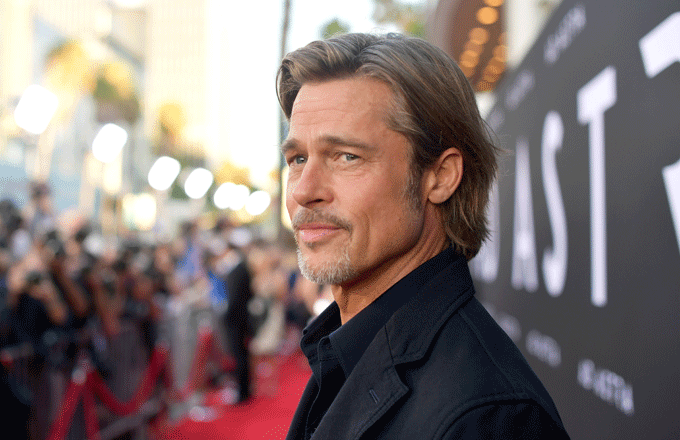 It's good to know that even A-listers goof up from time-to-time, if for no other reason then to make them somewhat relatable to the nobodies who read and especially write about them. 
While it was known before that Brad Pitt had passed up on the role of Neo in The Matrix due to exhaustion from having just filmed Seven Years in Tibet, more than 20 years later the still-leading man is occassionally busting out that tidbit to remind hypothetical casters what could have been. 
Most recently Pitt brought piece of trivia up while attending the Santa Barbara International Film Festival to pick up the Maltin Modern Master Award.
After originally stating his refusal to share about any roles he passed up on (why even slightly crack the door open for drama?) he then relented and shared something that'd make Matrix fans say "Well, duh," though it still might be interesting to others. 
"I'll give you one, only one, because I really believe it was never mine," Pitt said, according to People. "It's not mine. It's someone else's and they go and make it. I really do believe in that. I really do. But I did pass on the Matrix. I took the red pill."
Also knowing that feeling is Will Smith, who passed up the same role to star in Wild Wild West. Historians from 1999 will tell you that that film didn't do well anywhere, except maybe the Razzies.
Others who were reportedly considered for that iconic starring part were Nicolas Cage, Johnny Depp, and Val Kilmer. But what was their losses turned out to be Keanu Reeves' gain.
The fourth installment of that franchise is shooting, though most everything surrounding that shooting at the moment is very hush-hush. "It's very ambitious," Reeves did say of Matrix 4. "As it should be!"
The rest, just like picturing Pitt in the starring role, you'll have to fill in with your imagination until it comes out in 2021.
As for when Pitt actually accepted his Maltin Modern Master, the Academy Award nominee was presented with the honor by Fight Club director David Fincher. Pitt then used that to segue into a riff on how he's getting so old he can't even remember the first rule of that movie anymore.
"Wow, it's things like this and nights like these that tell me I'm old," he told the crowd. "I've been around a while and I've been doing this for a bit…. I can't do night shoots anymore, and I'll gladly hand a stunt over to a stunt man. I no longer remember the first rule of Fight Club. But it's also nights like this where I get to look back and feel really, really blessed."
Hey, he may not look like the 56-year-olds you come across in your day-to-day life but, still, 56.