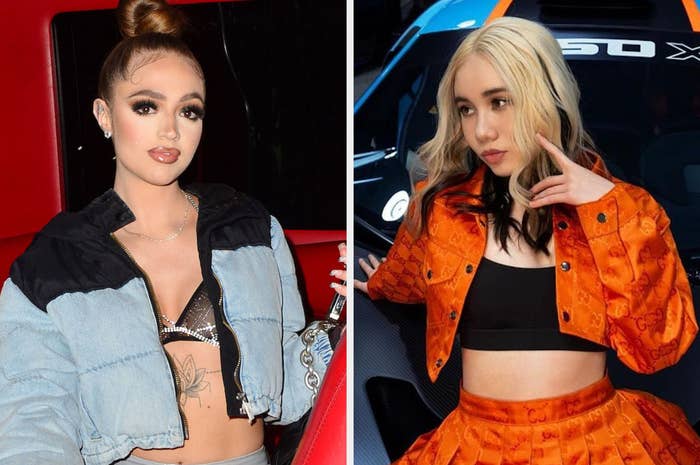 Woah Vicky is a fan of Lil Tay's comeback.
TMZ caught up with the internet personality, who told the outlet that she's "proud" of Tay. "Good job for her," Vicky added, "Congratulations. She's looking good. [her] body is on point—look like she been in the gym. At first, I ain't gonna lie, I thought it was AI 'cause she look so pretty. She all grown up now—five years."
Vicky also commented on Tay's return to music with the song and accompanying video, "Sucker 4 Green": "I like the music and the choreography. She look like a real superstar, a real popstar. Her marketing team is genius."
It seems that Vicky wouldn't mind working with the 16-year-old too. "I would love to see her and collaborate with her again," Vicky said, explaining that that could mean a TikTok, song, YouTube video, or even just taking a photo together.
Vicky and Tay go way back. In 2018, the pair squared off with Bhad Bhabie who Vicky had beef with at the time. Bhabie—who was 15—and Vicky—who was 18—had been trading online threats for months.
In a viral clip of the fight, Bhabie can be seen taunting Vicky, who's quiet at first. She's flanked by Tay, and after a bit of back-and-forth, both Vicky and Tay start throwing disses back at Bhabie. Bhabie and Vicky's respective entourages hold them off from each other.