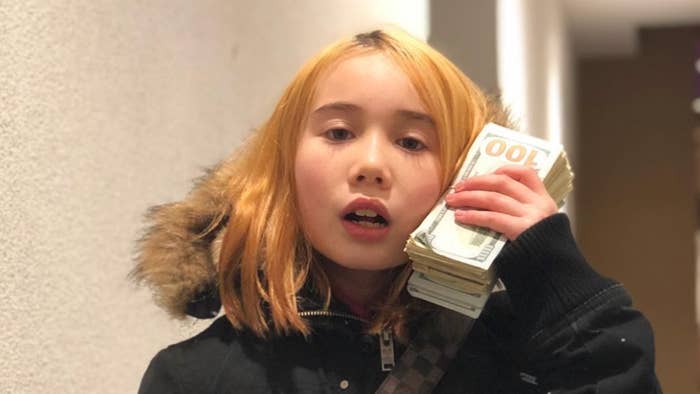 Lil Tay has once again broken her silence and revealed her stepfather was behind her fake death last month.
On Tuesday, the 16-year-old took to her Instagram Stories with a message to her fans that her stepfather, Christopher J. Hope, was responsible for the news of her and her brother's sudden death. Lil Tay included a portrait of her stepdad in her post and claimed he's "abusive" and "racist."
"My abusive racist misogynistic woman beating father faked my death," Lil Tay wrote.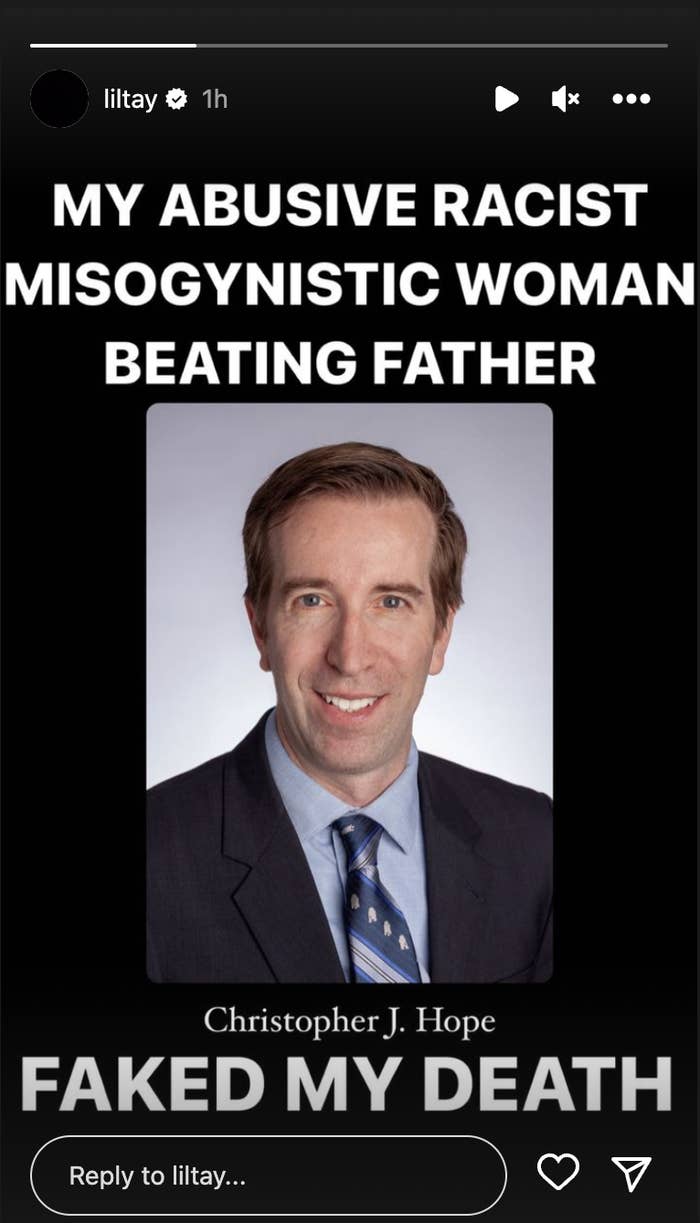 News of Lil Tay's death broke out last month when a post went up on her page revealing she and her brother had died. The message claimed their deaths were still under investigation and the family was in mourning.
"It is with a heavy heart that we share the devastating news of our beloved Claire's sudden and tragic passing," reads a statement shared to Tay's Instagram account. "We have no words to express the unbearable loss and indescribable pain. This outcome was entirely unexpected, and has left us all in shock. Her brother's passing adds an even more unimaginable depth to our grief."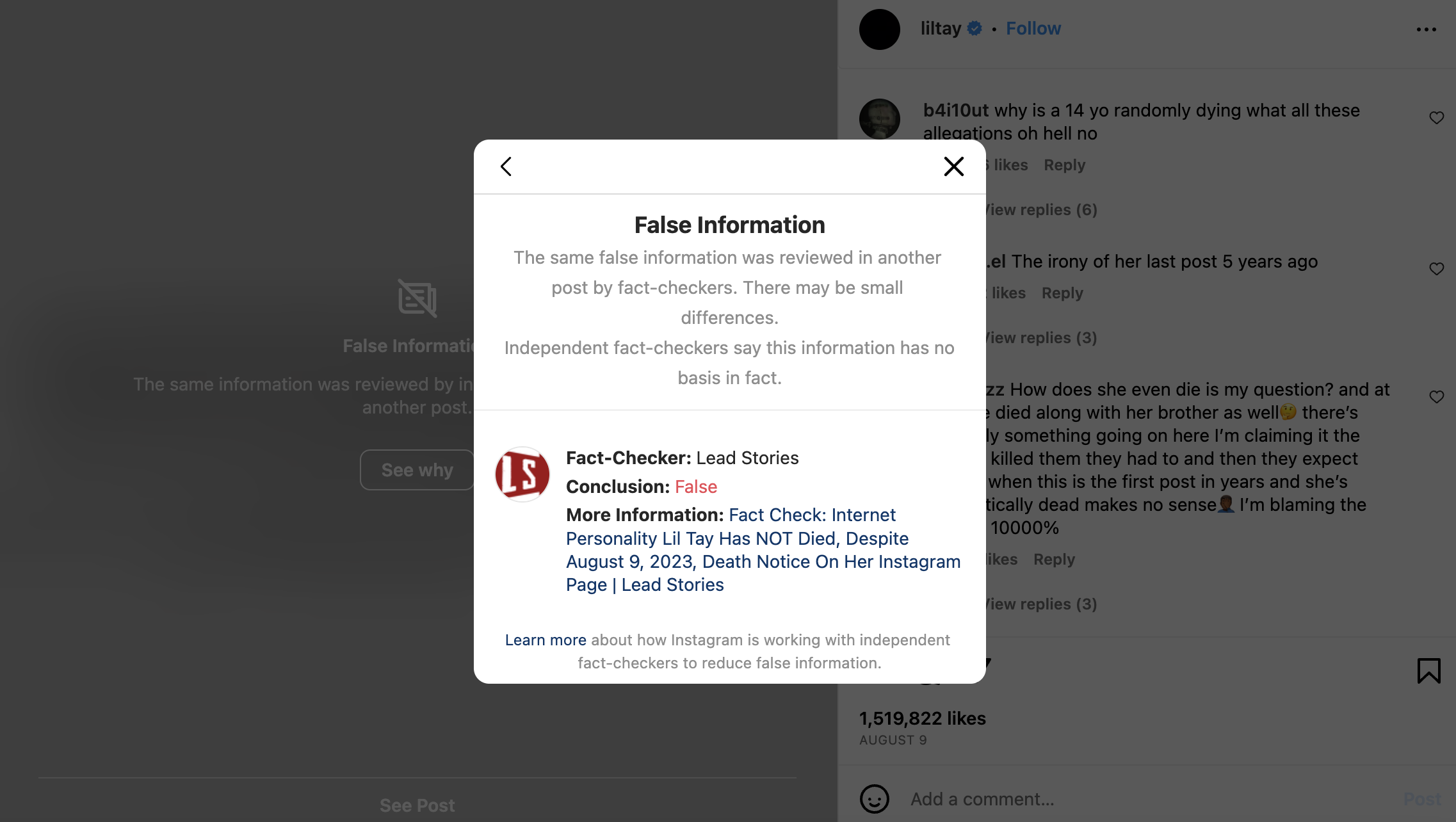 Hours later, TMZ announced Lil Tay's Instagram page account was "compromised by a third party and used to spread jarring misinformation and rumors" about the viral star and her brother.
"I want to make it clear that my brother and I are safe and alive, but I'm completely heartbroken, and struggling to even find the right words to say," the statement, credited to Tay, said.
As of press time, the post announcing her death is still on her page but now has a warning/fact-checking message.
In 2021, after nearly three years of no activity on social media, abuse allegations against Tay's father and his wife were shared on her Instagram. Shortly after, Tay's father addressed those allegations—as well as accusations of spending money Tay had made through her viral stardom—in an interview with Hollywood Life.