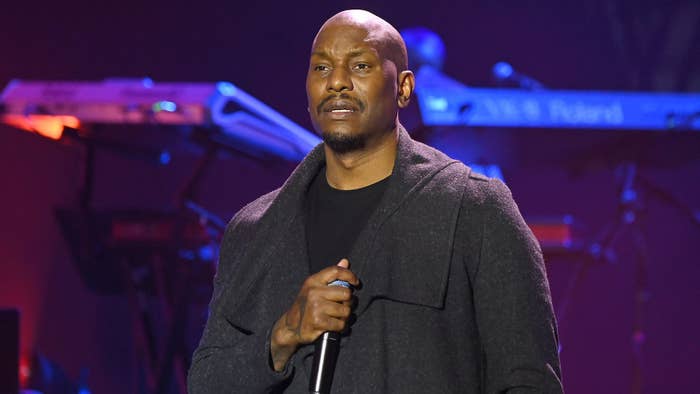 Tyrese Gibson's mother, Priscilla Murray has passed away from complications due to COVID-19 and pneumonia.
The actor took to Instagram to share the tragic news. "On behalf of my family and everyone who ever spent anytime praying for my mother This is the saddest moment of my life………. My sweet Valentine just passed away…..," he wrote alongside a video of him holding his mom's hand.
He continued, "May the lord Jesus Christ and his angels open the doors of heavens and embrace her………. We as a family are broken and just can't believe this……. May the lord Jesus Christ honor your walk with him and embrace you into the heavens."
Gibson's mother was admitted to the hospital in early February. He shared the initial news on IG, writing that he was in the middle of filming when he found out his mother had been hospitalized. 
"My mother is in a coma, in ICU, with Pneumonia and she caught Covid they got her so sedated she can't breathe or even eat on her own," he wrote on Feb. 5. "This has been going on all week I haven't posted [I'm doing it this time cause I feel helpless this is my cry for help."
A few days ago, Gibson also thanked Kenny G for performing "Forever in Love" during an Instagram Live session for his mother in the hospital. "Sir @KennyG I am forever indebted for what you just did for my mother and the world!!!! Amen."
Gibson has been sharing news about his mother's condition with his fans via IG for the last two weeks. The Los Angeles native is the youngest of his mother's four children.