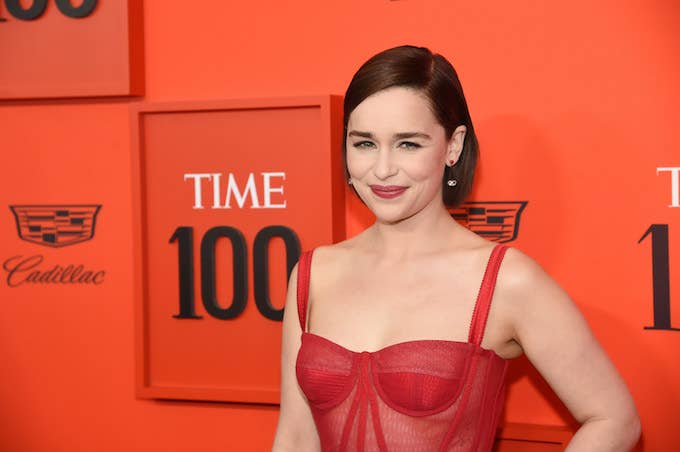 A Reddit community has launched a fundraiser dedicated to Emilia Clarke's SameYou charity, which raises money to increase access to neuro-rehabilitation after brain injury and stroke, EW reports.
Reddit user elle_ellaria began the fundraiser, sharing it on the Game of Thrones-themed subreddit r/freefolk—the same community that developed the petition to rewrite Season 8. It's since raised nearly than £35,660 (more than $45,000) in two days. Its current goal is £50,000.
The fundraiser's description says, "Since the tongue-in-cheek nature of that petition has flown over a lot of peoples' heads, to the point that it's prompted backlash from some of the cast, we wanted to show that Game of Thrones fans appreciate the hard work of the incredible cast & crew despite their constraints."
elle_ellaria told EW, "We wanted to send a message that even though fans have been very vocal in their disappointment with the conclusion of the series, none of that is directed at the cast and crew—all of whom did an incredible job bringing Westeros to life."
In March, Clarke penned an essay for The New Yorker, divulging that she had endured two deadly brain aneurysms while working on GoT. Her experience was the reason she started SameYou.
"I have a great deal of love and respect for Emilia Clarke, especially since opening up about her health struggles," elle_ellaria told Entertainment Weekly. "In interviews after the finale, she spoke about how much of herself she put into her character, and how upset she was at the prospect of people hating Daenerys…. She wasn't informed about Dany's evil turn until shortly before filming Season 8, and it seemed like she really struggled to come to terms with it."
In an interview with EW published on the day of the series finale, Clarke said, "I stand by Daenerys. I stand by her! I can't not."
elle_ellaria explained that the Reddit "fundraiser [is] kind of to let her know hey, don't worry. We stand by Daenerys, too." Supporters are advocating for the cause with the hashtag #WeStandByDaenerys.