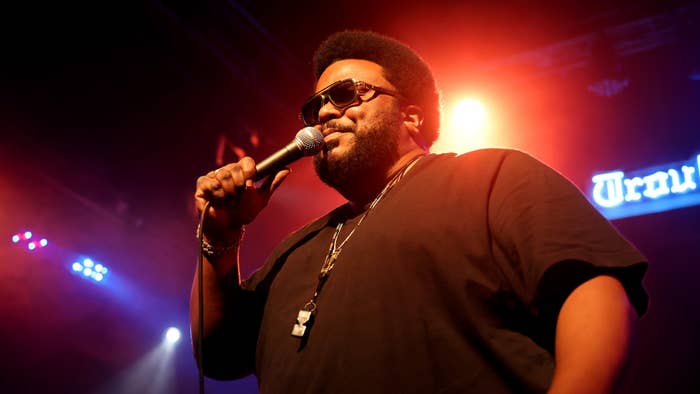 Craig Robinson was forced to cancel his comedy show this weekend due to an active shooter incident.
The comedian and actor was set to play at the Comedy Zone in Charlotte, North Carolina on Saturday night when a man walked into the venue and pulled out a firearm at around 9 p.m., ordering everyone to leave. Variety reports that the man opened fire after everyone evacuated and no one was hurt. He was later taken into custody.
Robinson took to Instagram on Saturday night to explain what happened, saying in a video, "I'm safe." He continued, "I'm cool. It was wild I was in the green room and they're like, 'Everybody get out.' It was a moment for sure."
He captured the footage that same night while watching Big Time Rush at the Metro Credit Union Amphitheater, which is next to the club. He was told to go to the music venue while the police investigated the incident.
Robinson has starred in a number of TV shows and movies, including The Office, Hot Tub Time Machine, The Cleveland Show, Pineapple Express, Zack and Miri Make a Porno, This is the End, and more. He also did some voice work for the animated movie, The Bad Guy.