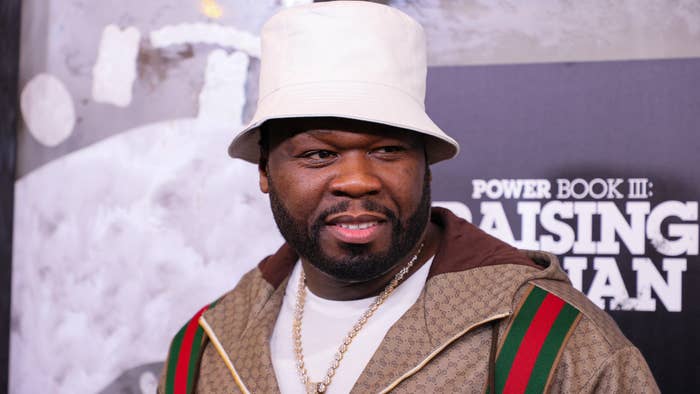 50 Cent didn't make a lot of money when he first ventured into TV.
The Queens native recalled to Vulture that he "took a major pay cut" when he started.
"There's no one that could come and tell me to take $17,000 to act and executive produce and make music," he said. "I gave them the theme song for Power. I gave them the things that connected, hopefully, in a different way for it. You see what I'm saying? All those things for $17,000 per episode? I get paid more to go to the nightclub and wave. But I wanted to make the show. I wanted to make it so bad."
50 revealed that he made more money with low-budget action films, which were released to video-on-demand. He described making over 20 of those types of movies, financed by people he "met while traveling who wanted to invest in film production," ultimately raising $200 million. In the end, he got around $10 million per film.
Elsewhere, Fif discussed pitching Power, saying that everyone "passed" on the project. So he and television writer Courtney Kemp took a different approach to their pitch, which 50 expanded to include music. He recorded six songs, and during their rebooted pitch, they played 90 seconds of a song, and then Kemp would unpack Ghost's character.
"It's so different from what they were hearing in any other pitch because you don't have someone there as experienced or as successful in music—exclusive music that is fit for the show," 50 added.