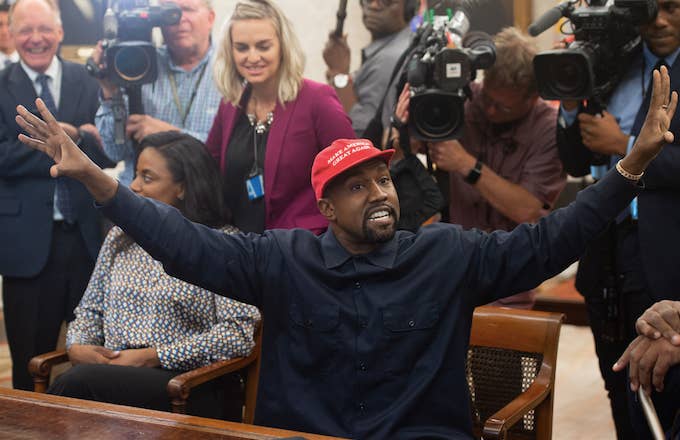 We knew this was coming.
Two weeks after taking the stage on Saturday Night Live, conservative conspiracy theorist Kanye West reappeared on the show for a hilarious cold opener. Well, it wasn't actually Kanye, but rather cast member Chris Redd portraying the rapper in a reenactment of his recent White House visit.
To be honest, the SNL team could've easily used actual footage of the Thursday meeting, which was so ridiculously over-the-top. There was his awkward hug with Donald Trump, his Apple airplane suggestion, his sexist comments about the Hillary Clinton campaign, and his claims that the MAGA hat made him feel like a superhero—just so many WTF moments to choose from.
SNL decided to cover all bases, parodying Kanye's memorable hug with Trump and his laughably simple phone passcode.
Alec Baldwin reprised his role as President Donald Trump, while Kenan Thompson played football legend Jim Brown, who also visited the Oval Office.
This week's episode of 'SNL' was hosted by former cast member Seth Meyers, with Paul Simon as the musical guest.