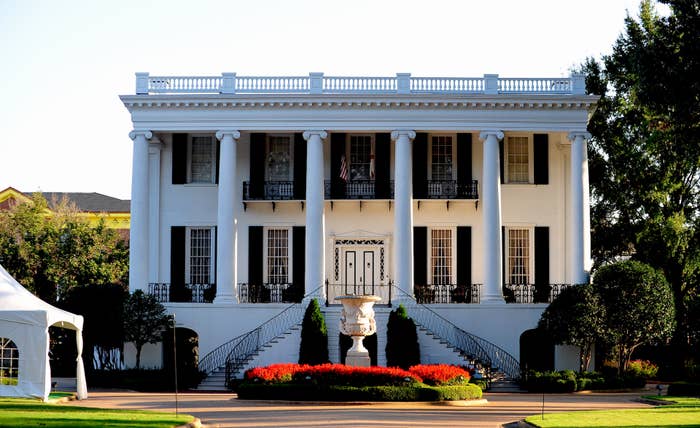 Sorority recruitment week at the University of Alabama, which has been captured by the Bama Rush trend on TikTok, is becoming the topic of a documentary from Vice Studios and HBO Max.
Rachel Fleit, director of 2021's critically acclaimed doc Introducing, Selma Blair, will helm the project, which has begun production in Tuscaloosa. "This film is a thoughtful and compassionate portrayal of young women in 2022 as they rush the sorority system at the University of Alabama," Fleit said in a statement, per the New York Times. 
Shane Dorrill, an assistant director of communications at the University of Alabama, confirmed the documentary in an email to AL.com. "The university is aware of reports that outside parties have facilitated unauthorized recordings of our students involved in Panhellenic recruitment," Dorrill wrote. "The university has not authorized any third-party entity to film, record or document any recruitment activities and does not allow media inside occupied buildings such as residence halls and sorority houses. Further, it has been repeatedly communicated that Alabama Panhellenic Association recruitment rules prohibit potential new members from filming or recording inside any chapter houses. To be clear, the University is not involved with this production and finds these reported activities to be deplorable, especially when targeting recent high school graduates."
The Bama Rush trend started on TikTok during recruitment last year. Variety notes that Alabama's 2022 recruitment season recently concluded, with more than 2,500 students rushing 19 sororities.
Speaking with the Times, a current student at the school's Alpha Phi chapter said she were approached by a Vice producer seeking an interview. "It was like a joke at first because everyone was like, if you post, you'll become famous," the sorority member said about the TikTok trend. "Then reporters actually started to come and then we were told to not talk to them."