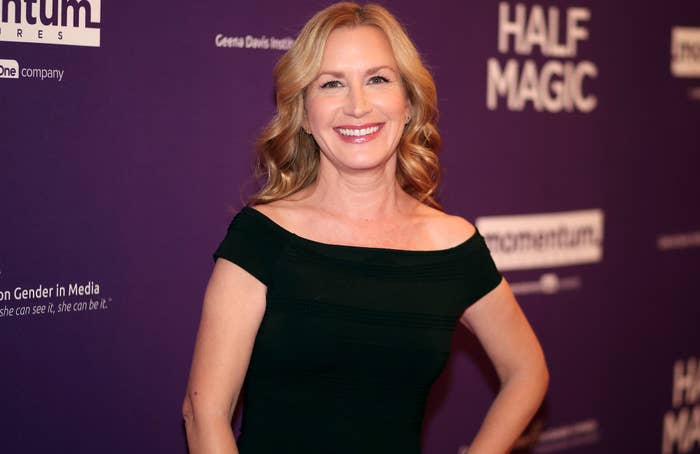 In a new interview with Page Six, Angela Kinsey, who played accountant Angela on NBC's hit series The Office, admitted that her sourpuss character has made fans discouraged to meet her.
"In real life, I'm super chatty," Kinsey told the outlet. "I love to talk anyone up, but people would see me and not approach me."
The 50-year-old actress recalled one particular occasion in which she was traveling with co-star Brian Baumgartner, who played the woeful Kevin Malone on the NBC sitcom. While fans were excited to greet Baumgartner, their mood shifted upon seeing Kinsey. 
"Then I poked my head around, and they're like, 'Oh no, Angela's here. We better behave,'" she explained.
Kinsey also touched on how differently fans would react to her character and Dwight's relationship compared to that of Jim and Pam, played by John Krasinski and Jenna Fischer, respectively. 
"Rainn [Wilson] and I used to crack up because Jenna and John as Jim and Pam would get press, it would be like, 'Oh, Jim and Pam, this week they're getting engaged on 'The Office.' And everyone would be like on the comment board, 'Oh, I can't wait. Jim and Pam, yay!'" she recalled. 
Kinsey added, "And then when it would be like, 'Dwight and Angela revealed to be having a kid,' and everyone would be like, 'Ew.' So, Jim and Pam got, 'Aw' and Dwight and Angela got, 'Ew.' That just tickles me."
Sign up for Peacock
to stream NBCU shows