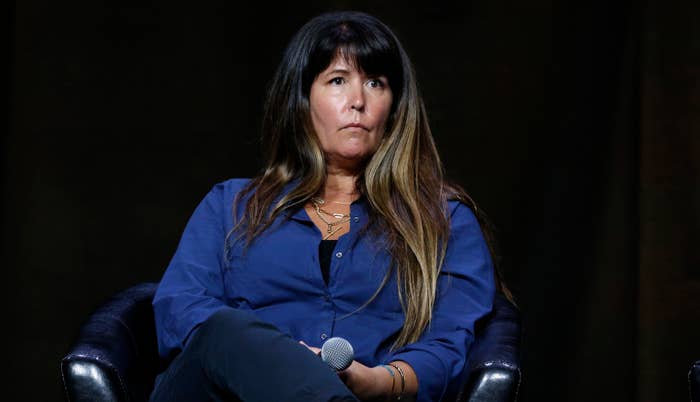 Just a year after Disney first teased its existence, the Patty Jenkins-directed Star Wars film has hit a snag.
According to the Hollywood Reporter, Star Wars: Rogue Squadron has been delayed due to conflicts in Jenkins' schedule, which includes directing Wonder Woman 3 at Warner Bros. and Paramount's Cleopatra. Rogue Squadron was intended to be the franchise's first theatrical release since 2019′s Star Wars: The Rise of Skywalker.
First announced at Disney's Investor Day press conference in December 2020, the film was expected to begin production in 2022, with the goal of hitting theaters on Dec. 23, 2023. Disney maintains that Rogue Squadron's release date currently remains in place, though it has taken the movie off the studio's production schedule until Jenkins fulfills her previous commitments.
In an interview with THR back in June, Jenkins shared her thoughts about the day-and-date strategy, which sees films come out in theaters and through streaming outlets on the same day,
"I don't think it's going to last," she said to THR. "Streaming is great, but everybody is chasing it for financial reasons, and I don't think the financial support is there to hold up the industry the way that it is. It's one thing if it was only Netflix, but now every company has streaming. People are not going to subscribe to that many. Are studios really going to give up billion-dollar movies just to support their streaming service? Financially, I don't think it makes sense. I see theatrical coming back, and both should exist and will exist. People like to go to the movies. It's not because they couldn't see movies at home. We've always been able to watch movies at home. It's nothing new. I think it's totally coming back."