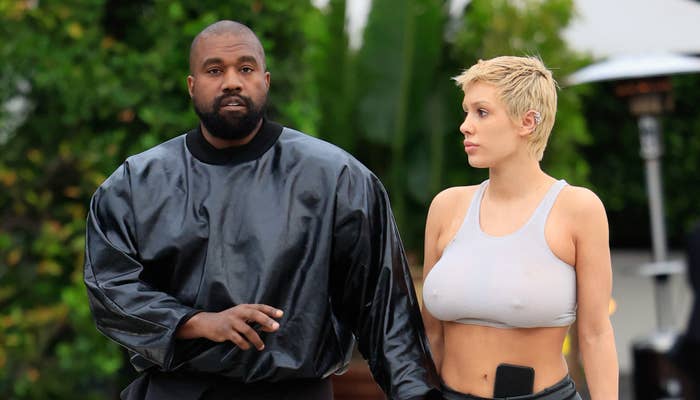 Kanye West allegedly has a strict set of rules for his new wife Bianca Censori.
As reported by Page Six, Ye has ordered Censori to "never speak," in addition to requesting that she abide by his wardrobe suggestions.
"Kanye has a set of rules for Bianca, which includes never speak and wear what he wants her to wear," a source told the outlet. "She is also required to eat certain food items and to work out even though Kanye doesn't work out." The insider added that Bianca "has no mind of her own anymore."
Earlier this week, Page Six confirmed West and Censori recently made their marriage official. The news arrives nearly a year after Kanye and Bianca tied the knot in a non-legally binding ceremony, with the pair obtaining a marriage certificate back in December.
A person close to the couple told the Daily Mail that Ye and Bianca have decided to keep their relationship private.
"Bianca and Ye have a totally different vibe," the insider explained. "They are very private, very affectionate and totally devoted to each other. I think they both enjoy carving out time that's just for them."
The source added, "They've been extremely hush-hush about the specifics of their wedding day. I don't think anyone besides the pair of them knows exactly how it went down."
Back in September, the couple was banned from using an Italian boat rental company after Kanye's butt cheeks were exposed during an August boat ride in Venice.