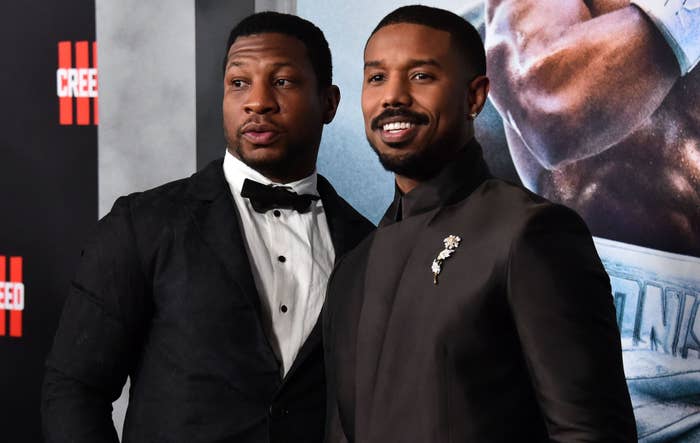 The latest installment in the Michael B. Jordan-starring Creed franchise has scored the biggest opening weekend for a sports film.
According to the Hollywood Reporter, Creed III earned an estimated $58.7 million at the domestic box office this weekend, exceeding the projected $30 million studios expected the boxing film to earn. The movie made another $41.8 million overseas this weekend, for a first-weekend global total of $100.4 million.
"This is beyond all of our expectations. And we knew that we had something special — we tested the movie and it tested great, but the public responded so resoundingly to it," Erik Lomis, MGM's head of distribution, told the Associated Press. "Everything went right here starting with the movie itself … It was just up to us not to break it when they gave it to us and we didn't."
The film, which stars Jordan alongside Jonathan Majors, is on pace to cement its status as the highest-grossing Creed title, with experts projecting it to tap out around $150 million. That projection would best the money earned by the frachise's previous two installments (Creed's $109.8 million and Creed II's $115.7 million).​​​​​​
Creed III is the first film in the franchise that doesn't star Sylvester Stallone. Majors, who portrays Creed's counterpart in the film, helps to fill the void with a scene-stealing performance.
"The thing that got my attention was how he was pitching it, with so much passion and clarity, and that this would be a character coming in who we've not seen before," Majors recently told Entertainment Weekly about how Jordan sold him on the part. "I thought it was a huge opportunity to join the franchise, and also to work alongside Michael and learn everything he's experienced in his twenty-plus years of working in this industry."