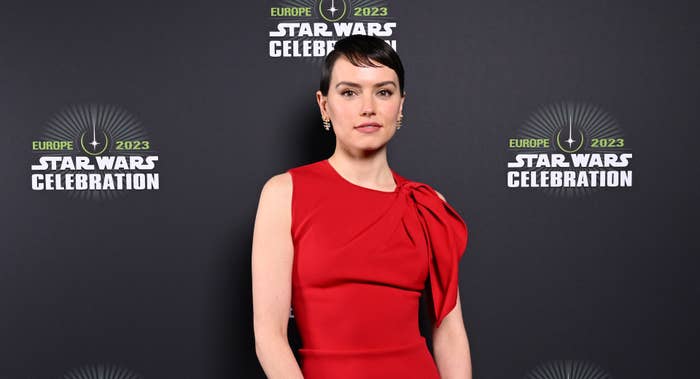 Daisy Ridley is set to reprise her role as Rey in the next Star Wars film, which will serve as a follow-up to 2019's polarizing The Rise of Skywalker.
As reported by Variety, the surprising reveal was made Friday at Star Wars Celebration in London. The untitled film will detail Rey raising up a new generation of Jedi. Ridley led the franchise's sequel trilogy—2015's The Force Awakens, 2017's The Last Jedi, and Rise in '19—and her comeback is set 15 years later.
Lucasfilm's return to the big screen will be directed by Sharmeen Obaid-Chinoy, marking the first time a Star Wars movie will be helmed by a woman and person of color. Obaid-Chinoy recently helmed a pair of episodes for the Disney+ series Ms. Marvel. Steven Knight, the creator of Peaky Blinders, will pen the script.
New movies from Dave Filoni and James Mangold were also announced, with the former tapped to direct a film about the New Republic and the latter enlisted for an origin story titled Dawn of the Jedi. Filoni is best known as a driving force behind multiple Star Wars animated series as well as The Mandalorian and the forthcoming Ahsoka. Logan helmer Mangold is fresh off directing Indiana Jones and the Dial of Destiny, which hits theaters this summer.
"It's still very early days," Lucasfilm president Kathleen Kennedy said about the newly unveiled projects. "We have so much more we will be sharing. Can't wait to get going."
Star Wars Celebration is happening all weekend, and in addition to this news about upcoming movies, fans already got a teaser trailer for Disney+'s Ahsoka series starring Rosario Dawson. It will also bring key characters from Star Wars: Rebels into live-action for the first time, several of whom are revealed in the clip.