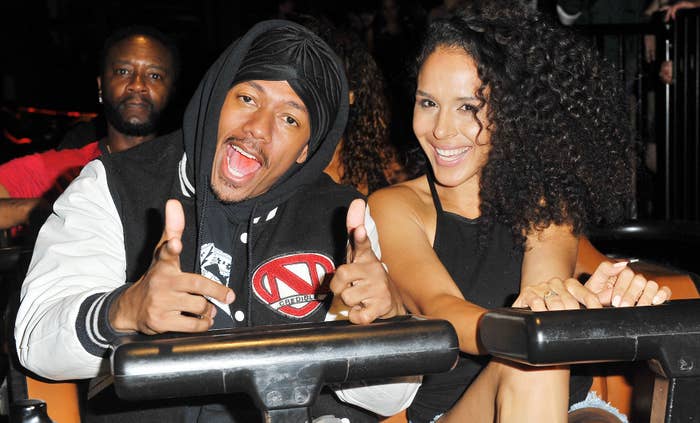 Nick Cannon announced that he and Brittany Snow have welcomed their third child together.
"Another blessing!!! As my journey on this planet becomes more and more remarkable and unfathomable, all I can do is thank God and continue to ask the Most High to order my steps," the 41-year-old wrote on Instagram. "He has given me stewardship and dominion over a family dynamic that to some is unimaginable." 
Cannon said his 10th child is named Rise Messiah Cannon, who weighed 10 lbs. at birth. He added that their son arrived after "the most difficult labor and delivery" Nick's witnessed so far. The news comes just over two weeks after he announced the birth of his ninth child, Onyx Ice Cole Cannon—his first with model LaNisha Cole.
"I am so indebted and grateful for the matriarch energy in my time of need," he continued on Friday. "@missbbell has been the rock and foundation of my Fatherhood journey. She has taught me so much about parenting, psychology, spirituality, love and just life in general. For our third child she told me she didn't want a baby shower and needed NOTHING! All she desired was PRAYER from her authentic Loved Ones! I am learning that is the best GIFT!"
The two also share 5-year-old son Golden Sagon, and 20-month-old daughter Powerful Queen. 
The rapper, comedian, and Masked Singer host welcomed his eighth child in July, which was his first with model Bre Tiesi. Nick suggested he had three children on the way this year, and it turns out he was right. He's certainly prolific.
Upon welcoming his daughter Onyx Ice earlier this month, Cannon reflected on criticism he's faced for creating such a big family with different women. "In this moment of celebration and jubilee, I wish to mute any low vibrational frequencies and only rejoice with the Highest Class of Civilization who are truly aligned with our purpose here in this dimension," he wrote. "I've given up on attempting to define myself for the world or society but instead I'm doing the work to heal and grow into the infinite Being God ordained me to be."