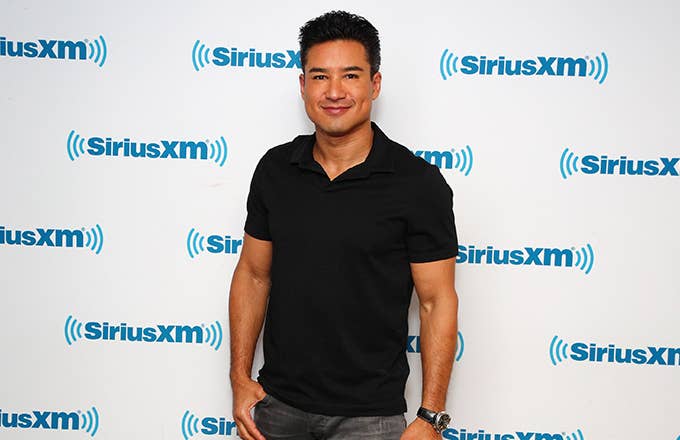 UPDATED 2:00 p.m. ET: In a statement, Mario Lopez has apologized for his remarks on transgender children. "The comments I made were ignorant and insensitive, and I now have a deeper understanding of how hurtful they were," he said. "I have been and always will be an ardent supporter of the LGBTQ community, and I am going to use this opportunity to better educate myself. Moving forward I will be more informed and thoughtful."
See original post below.
Mario Lopez, best known for his roles in Saved by the Bell and a series of four films about a dog named Zeus saving numerous holidays, sat down for an interview with far-right political pundit and Kanye West's former friend Candace Owens. During the 11:30 mark of the interview, the two started to talk about what Owens called a "weird trend" in Hollywood of celebrity parents supporting children "picking their gender."
"And this is strange to me. They say, 'Oh, I looked at my child and my child was swimming in a bathtub and looked up and said, 'Mommy, I'm a boy,'' and that's weird," Owens said during the interview, referencing Charlize Theron who revealed their her seven-year-old Jackson does not identify as a boy. "I am trying to understand it myself, and please don't lump me into that whole [group]," Lopez replied at the 12:25 mark. "I'm kind of blown away too."
From there Lopez digs in, getting backlash on Twitter. "Look, I'm never one to tell anyone how to parent their kids obviously and I think if you come from a place of love, you really can't go wrong but at the same time, my God, if you're three years old and you're saying you're feeling a certain way or you think you're a boy or a girl or whatever the case may be, I just think it's dangerous as a parent to make this determination then, well, OK, then you're going to a boy or a girl, whatever the case may be," he continued. "It's sort of alarming and my gosh, I just think about the repercussions later on."
While the interview was originally uploaded in June on PragerU's YouTube channel, the comments have only just resurfaced, prompting outrage. "When you're a kid... you don't know anything about sexuality yet. You're just a kid," Lopez added, confusing gender identity with sexual orientation. Lopez, who has three children of his own, said his older kids don't associate with non-binary or trans children. "They don't kick it with those kids," he said.
He also took a moment to say that #MeToo and #BelieveWomen are "dangerous" social media campaigns, "because people lie, and sometimes those people are women." He continued, "God forbid you have a son out there and a girl may have felt a certain way about a situation — dismissed, hurt, whatever—and is feeling vengeful." Lopez himself was accused of date rape by two different women in 1993.
While Lopez has previously stated that he's a supporter of the LGBT community, he also raised eyebrows when he posted a selfie with Donald Trump in 2016. Candace Owens, meanwhile, previously said that she would have been "fine" with Hitler being a nationalist if he "just wanted to make Germany great." Watch the full interview with Candace Owens here, or watch the clip in which he discusses it below.