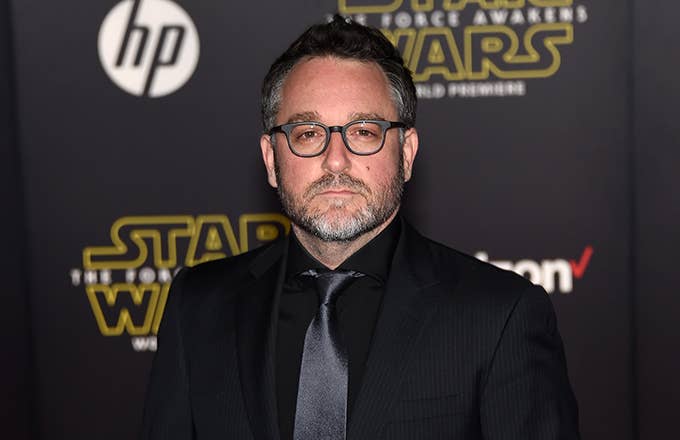 Star Wars: The Rise of Skywalker is just weeks away from hitting theaters, but it was almost a very different film. Before J.J. Abrams was tapped to direct and co-write, the ninth and final episode in the Skywalker Saga was to be helmed and co-written by Colin Trevorrow of Jurassic World fame/infamy. As Making Star Warsclaims, Trevorrow had vastly different plans to what Abrams has in store for fans on Dec. 20.
Mild spoilers for Star Wars: The Rise of Skywalker continue below.
In the unmade Trevorrow version of Episode IX, which was to be co-penned by frequent collaborator Derek Connolly, Rey was reportedly going to be the daughter of Princess Leia Organa's housemaid. The character was additionally, at one point, a nanny to Ben Solo, which meant Rey would have grown up alongside Adam Driver's troubled Kylo Ren. While this is far from confirmed, this would indicate that the director was set to continue with what Rian Johnson hinted at in The Last Jedi, and that Rey's heritage is not some massively important reveal. 
This would have also tied into the climax, as Trevorrow allegedly wanted to have the final fight take place in the Solo household. Kylo would have been redeemed as the memories of his childhood flooded back to him, which luckily won't happen in film that does make it to cinemas. Once Rise of Skywalker is out, it is expected that more details on the Trevorrow version will be shared by those who were involved in the production.
The director was taken off the project in September 2017, with Lucasfilm citing creative differences, although later reports indicated that Kathleen Kennedy was not happy with the quality of the script. Trevorrow was then replaced by The Force Awakens auteur J.J. Abrams. Regardless of how The Rise of Skywalker turns out when it hits theaters, we can rest easy knowing it will no longer have the potential to be as bad as The Book of Henry, which came out the same month Trevorrow was fired.