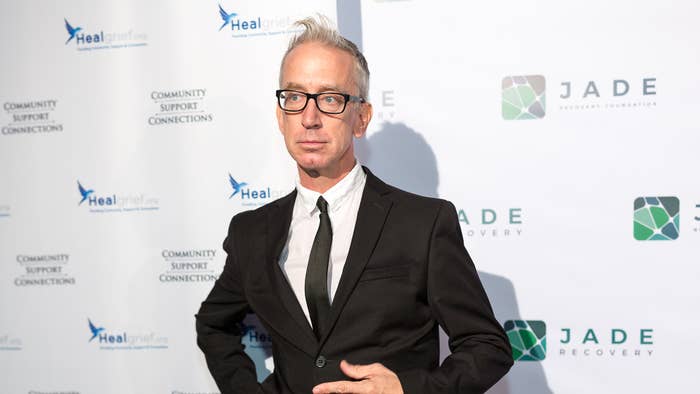 Andy Dick got a welfare check from police this past week after a livestream appeared to show his roommate pull a gun, TMZ reports.
The 56-year-old comedian has been crashing at the Las Vegas home of a YouTuber who goes by the name Wappy Flanker. During their weekend live stream, TMZ reports that a third man went to the house when an argument broke out.
That argument is what prompted Wappy to pull out a gun and threaten the video. "Don't shoot the gun," Dick can  be heard saying in the video, which was shared by TMZ.
According to law enforcement sources, police received a call about Dick's well-being from someone who had witnessed the livestream. When police showed up to the property, Dick said he was fine and wanted to remain at the home. 
Per TMZ, a video from a day prior to the livestream shows Wappy Flanker with a gun on his waistband with Andy in close proximity to him. 
Late last year, Dick was arrested for a violent incident with his boyfriend in which he allegedly hit the unidentified individual with a bottle, per TMZ. Dick was arrested for felony assault with a deadly weapon in June of last year.
Elisa Jordana, who was engaged to Dick at the time of the incident, said that the comedian assaulted his lover Lucas with a metal chair. She claimed that he could have killed him. "I saw pictures, I saw video; it's not good," she said at the time.