We're just days removed from Donald Glover taking the Golden Globes stage with his Atlanta crew and thanking the Migos for "Bad and Boujee" in front of a crowd of confused Jake Gyllenhaals. To say that TV had a good year in 2016 is putting it lightly.
It was a year defined by progress, in which stories from diverse people and points of view were widely broadcast and celebrated. And though there was a Roots remake, these stories mostly focused on everyday living, rather than leaning on the clichés minorities have been limited to in the past. Atlanta's logline centered on a struggle rapper and his manager, but the series was more about being black in Atlanta. That show was joined by others like Issa Rae's Insecure and Ava DuVernay's Queen Sugar. It took way too long, but in 2016, networks and streaming services like Netflix and Hulu answered the call for better representation—and the investment paid off.
This coming year has a lot to live up to. But from the looks of things, 2017 may be up to the task. Marvel is going in, while several much beloved series are returning, some for the first time in a long time (Twin Peaks, Curb Your Enthusiasm), and joining them are series that hope to continue the progress that was started in 2016. 
Here are the 25 shows we're most looking forward to this year.
25. The Leftovers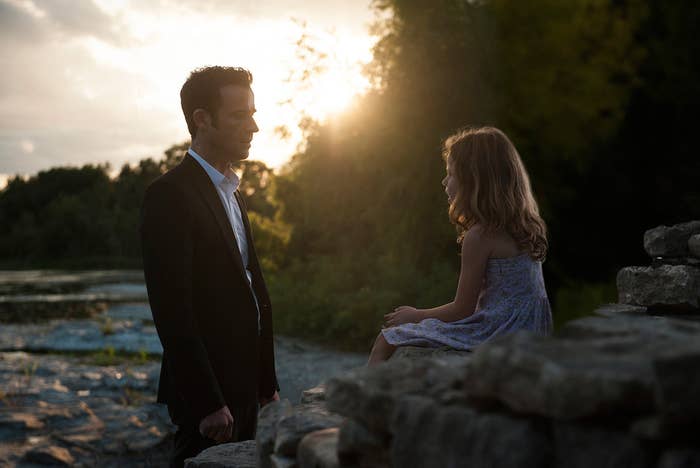 Season: 3

Network: HBO

Premiere Date: April 2017

Starring: Justin Theroux, Amy Brenneman, Christopher Eccleston, Liv Tyler, Margaret Qualley, Chris Zylka, Carrie Coon
This was the most frustrating show of 2014, but it matured into the best drama of 2015. If you're still sleeping on Leftovers season two, you have approximately three months to get your shit together. Damon Lindelof's moody show about grieving, loss, and what comes next has always emphasized character and tone above plot. So while this is the last season—which at once feels about right and still too soon—don't expect any "answers." I'm showing up for the pure, blissfully executed emotional devastation. For Carrie Coon and Regina King acting their asses off while Justin Theroux somehow makes staring blankly into an art form. And maybe, just maybe, for some closure for these crazy, tormented kids. Last season saw Theroux's Kevin finally accepting his current life as one he wants to live for. Where the story goes from there, narratively, at least (physically, it's headed to Australia because #mythology), is anyone's guess. But the ride will undoubtedly be one of HBO's most worthwhile seasons since...Leftovers season two. —Frazier Tharpe
---
24. Powerless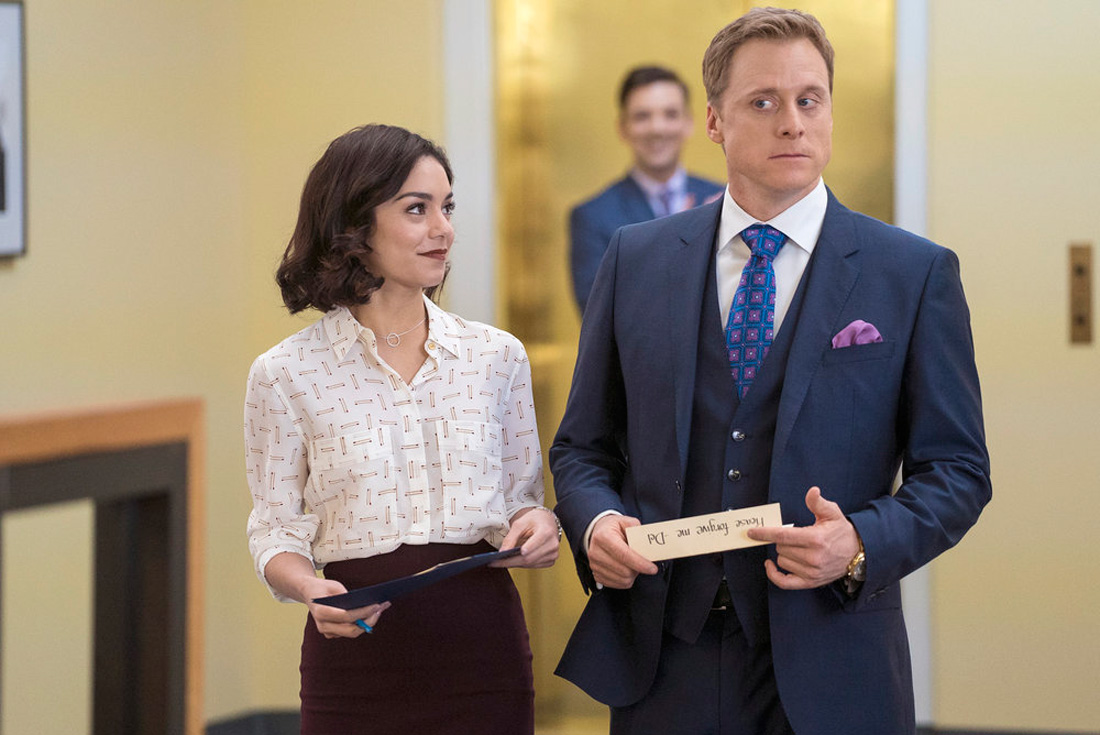 Season: 1

Network: NBC

Premiere Date: Feb. 2, 2017

Starring: Vanessa Hudgens, Atlin Mitchell, Danny Pudi, Alan Tudyk, Ron Funches
While DC throws up brick after brick at the cinema, its work on television has been solid. Powerless should bolster that resume. A new action comedy series on NBC, the show isn't in CW's Arrowverse, but is set in the DC Comics universe, and will give viewers what should be a hilarious, rarely seen side of superhero life. Starring Vanessa Hudgens, alongside Alan Tudyk (Rogue One) and comedian Ron Funches, the show takes place at Wayne Security (a subsidiary of Wayne Enterprises—yes, that Wayne Enterprises), which is set up to make innocent bystanders feel safe in a chaotic world. Interoffice comedy ensues, especially when random superheroes (and villains) get into the mix and interact with the normal, straight-laced residents. More importantly, this'll be an intriguing look at what happens to regular people when supervillains are out there causing shit to hit the fan. —khal
---
23. Marvel's Inhumans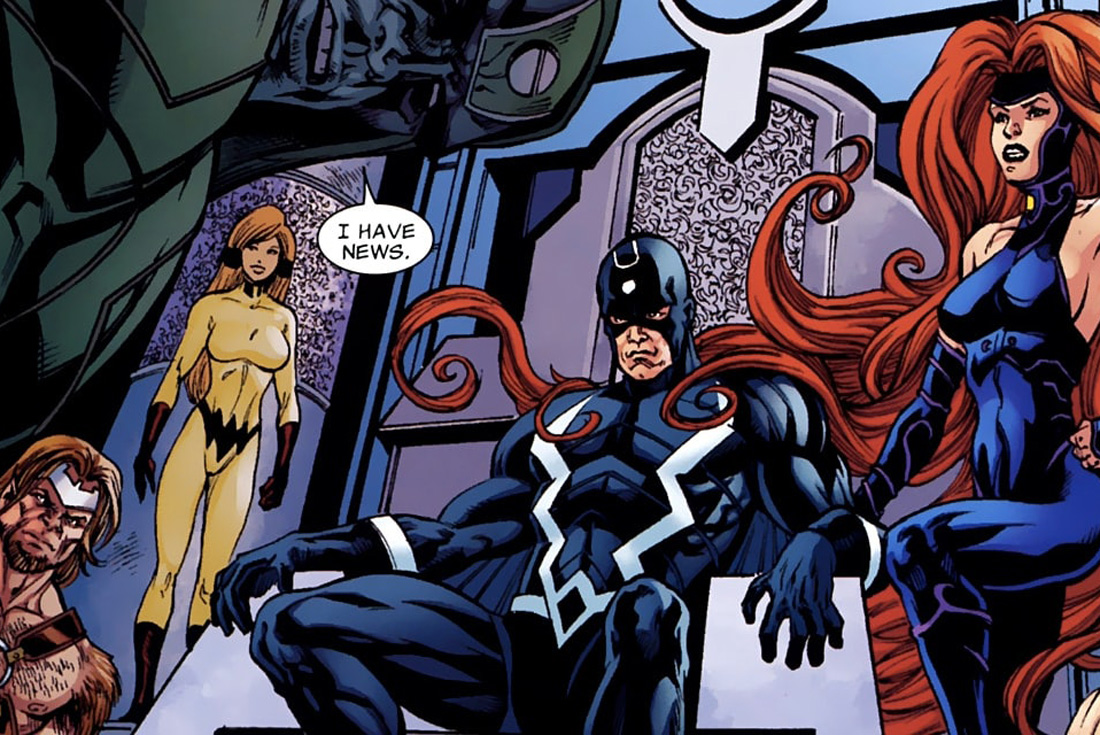 Season: 1

Network: ABC

Premiere Date: TBD

Starring: TBD
For fans of ABC's Agents of S.H.I.E.L.D., the Inhumans are nothing new. The squad has been active since season two, and is now getting its own eight-part series after initially being on Marvel's 2019 movie schedule. Here's where it gets a little confusing, though: Even though one of the Inhumans, the Black Bolt, is set to appear in the Marvel Cinematic Universe, this series doesn't play a part in that franchise's overarching story. Nor is Inhumans a spin-off of Agents. It's a standalone, which could be more positive than negative. Whatever the result, this new show adds to Marvel's catalog of television series while also filling a superhuman-sized void. —khal
---
22. She's Gotta Have It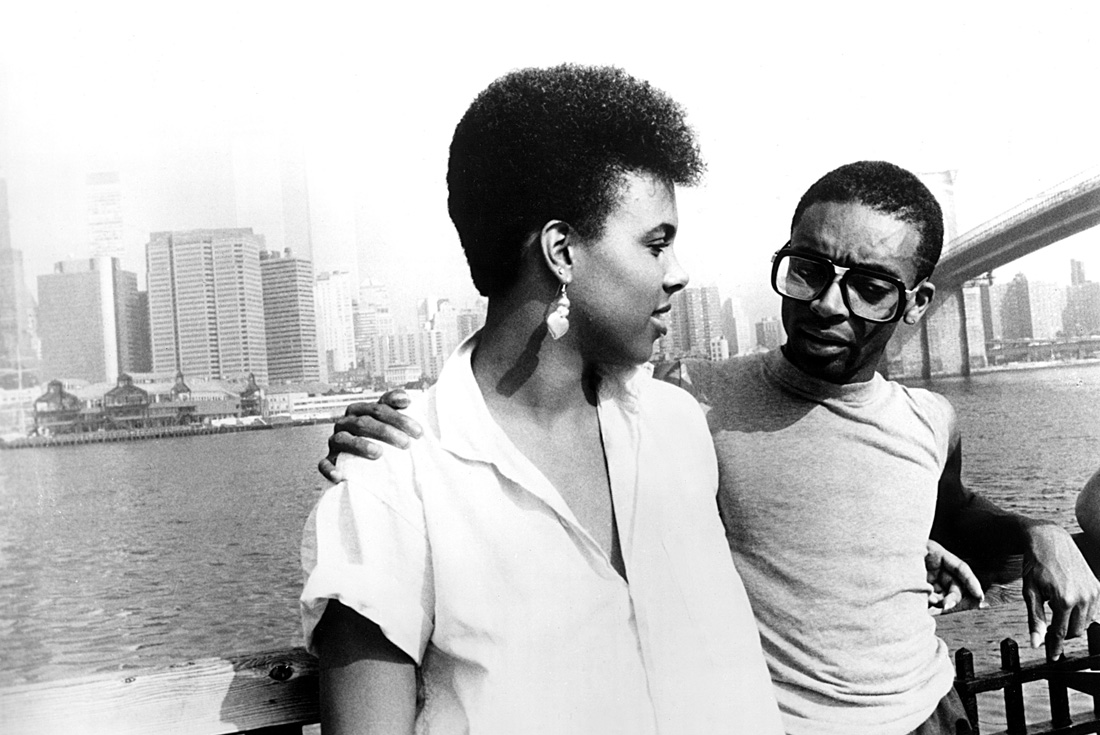 Season: 1

Network: Netflix

Premiere Date: TBD

Starring: DeWanda Wise, Cleo Anthony, Lyriq Bent, Anthony Ramos
Spike Lee is wading into uncharted territory as he steps into the role of director for the Netflix adaptation of his 1986 breakout movie, She's Gotta Have It. Lee, who will be directing every episode of the first season, is updating the movie for modern times, recreating the unforgettable story of Nola Darling and her three love interests. Besides the huge commitment that Lee has pledged to the show, the more exciting prospect of it is the casting. DeWanda Wise from Shots Fired will play the role of Lola, and Anthony Ramos of Hamilton has been cast as the new Mars Blackmon, stepping into the Air Jordans of one of Lee's most famous characters. Not much else is known about the changes that will be made to the movie, but if the TV show follows the same beats, it will surely get everyone talking when it debuts. —Justin Davis
---
21. G.L.O.W.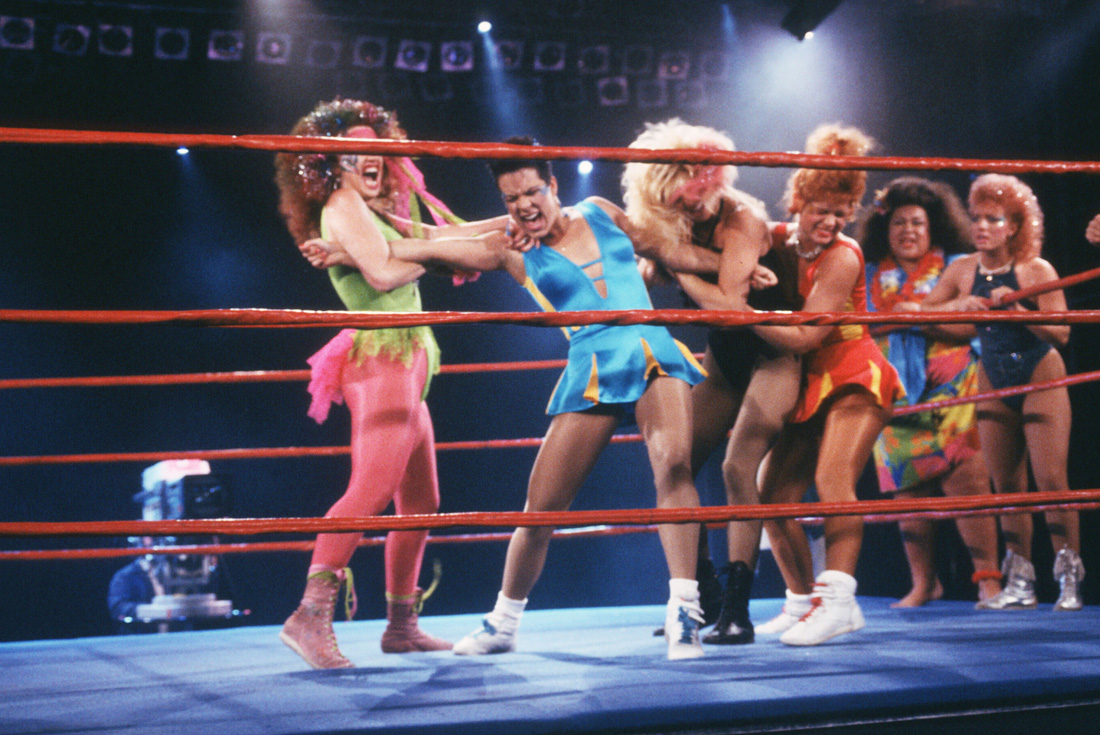 20. Big Little Lies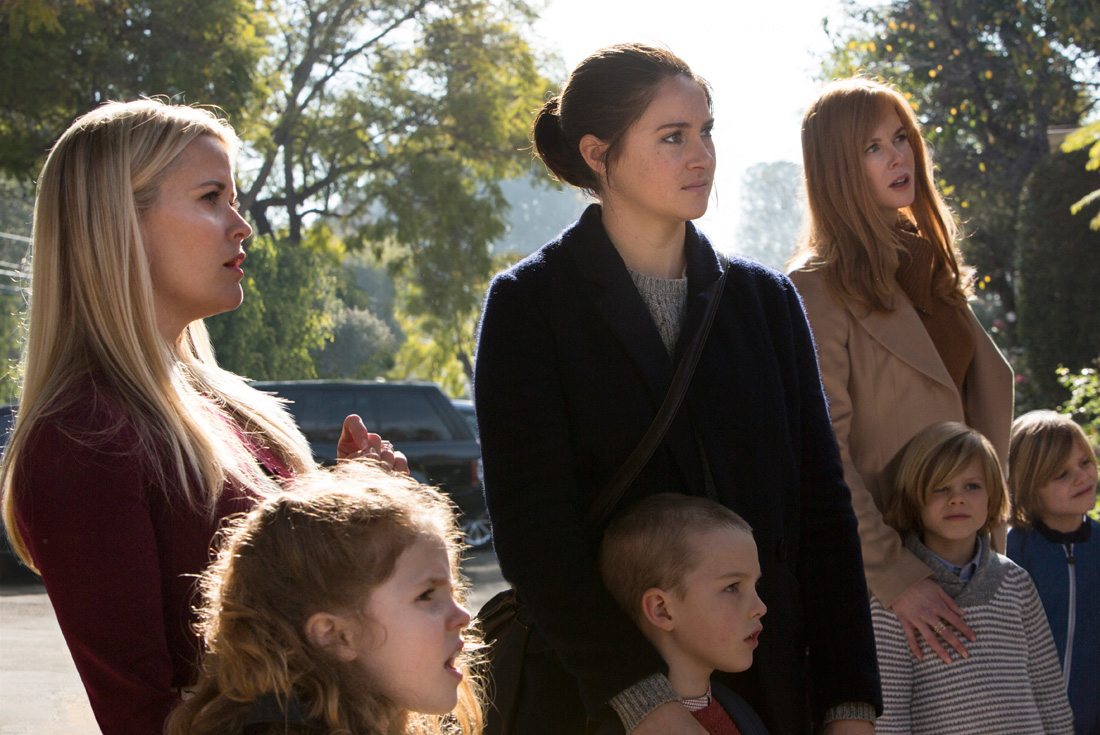 Season: 1

Network: HBO

Premiere Date: Feb. 19, 2017

Starring: Reese Witherspoon, Nicole Kidman, Shailene Woodley, Alexander Skarsgård, Adam Scott, Zoe Kravitz
If a TV show has a few certain ingredients, I'll more than likely tune in. Big Little Lies, at least according to its trailer, checks all my boxes. Catty housewives? Steamy affairs? Murder at the heart of an idyllic small town? Check, check, check. From the director of Wild and the writer of Ally McBeal, this HBO limited series follows three mothers who meet because they all have children around the same age and become friends as their normal lives unravel after an unexpected tragedy. With Shailene Woodley as a single, younger mother and Nicole Kidman and Reese Witherspoon as the other two, we're guaranteed a treasure trove of scene chewing, dark humor, and high drama. Plus: mystery and sex with Adam Scott, Alexander Skarsgård, and Zoe Kravitz, and Laura Dern allegedly playing against type as a bitchy mean-girl mom. Big Little Lies sounds like it'll be a scripted, dark Real Housewives with the soul of Peyton Place, and you can't get much better than that. —Kerensa Cadenas
---
19. American Gods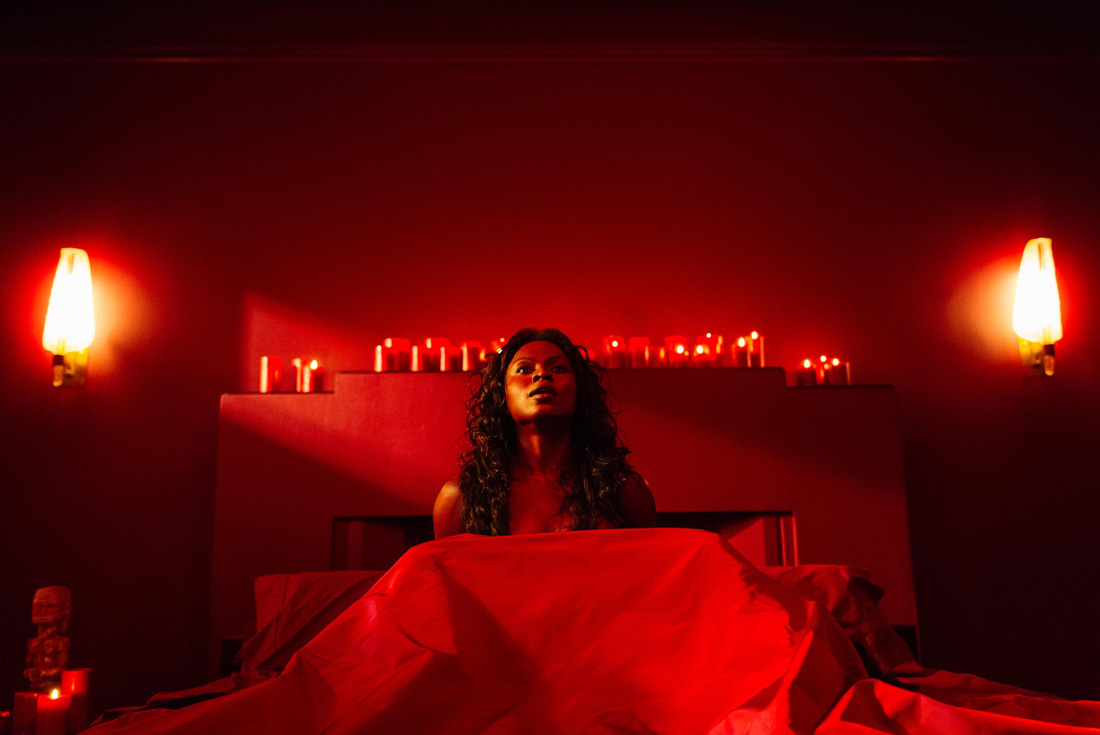 18. Twin Peaks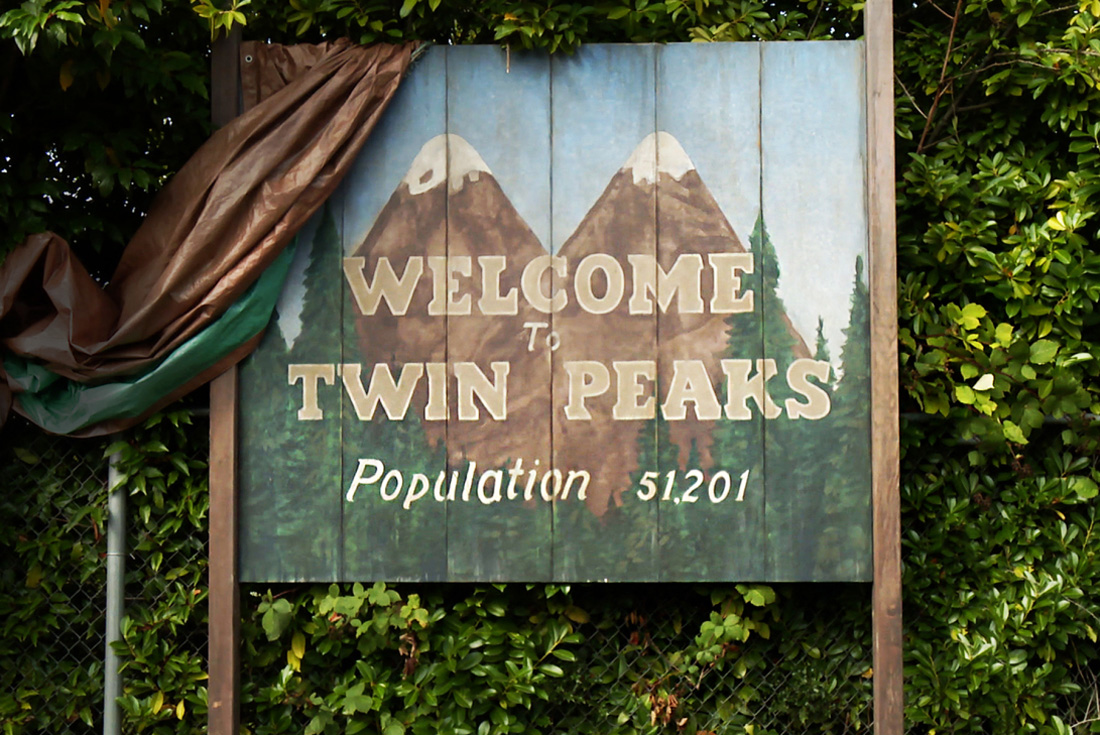 17. Marvel's The Defenders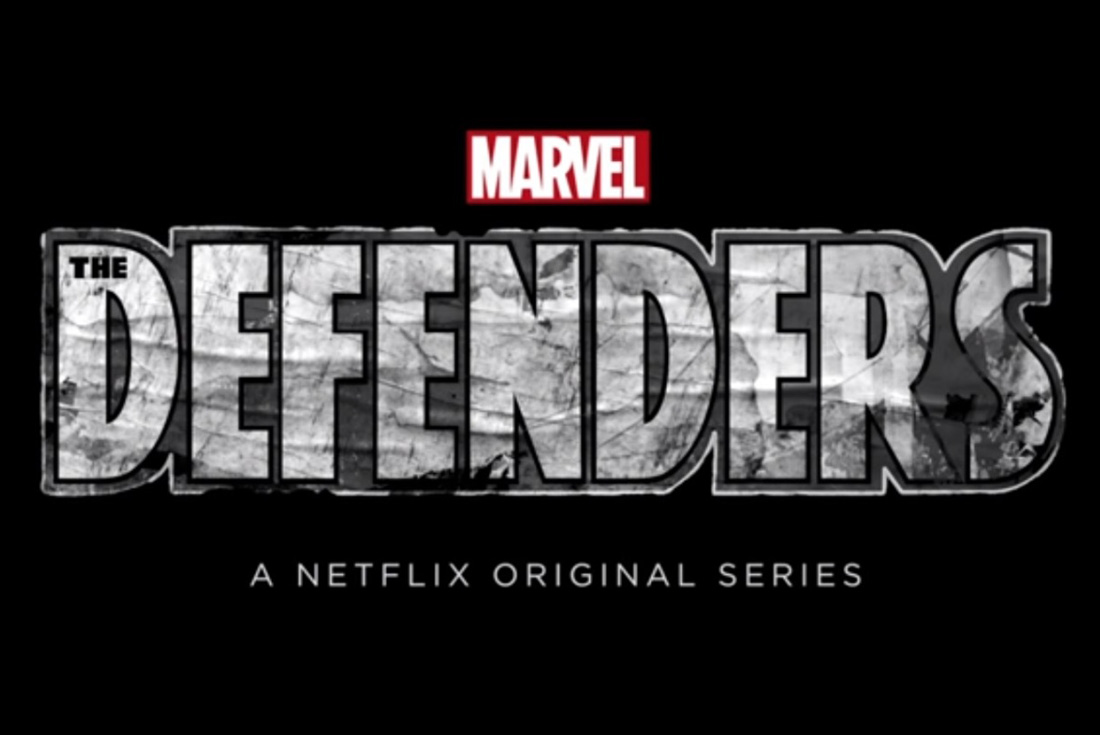 Season: 1

Network: Netflix

Premiere Date: Summer 2017

Starring: Charlie Cox, Krysten Ritter, Mike Colter, Finn Jones, Elodie Yung
The Defenders is what Marvel has been working toward with its Netflix properties, which operate within a shared universe but don't hop into the major MCU. Although we don't know how Daredevil, Jessica Jones, Luke Cage, and Iron Fist align, The Defenders is a squad made up of the four of them, more than likely battling all kinds of evildoers within the Big Apple. With Netflix MCU favorites like Misty Knight and Claire Temple (among others) being included in this series, all hands will truly be on deck to tie everything together. It's on Marvel to make this eight-episode season (which should help in things not dragging) worth our while. At the very least, we can hope for some stunning fight scenes, right? —khal
---
16. Veep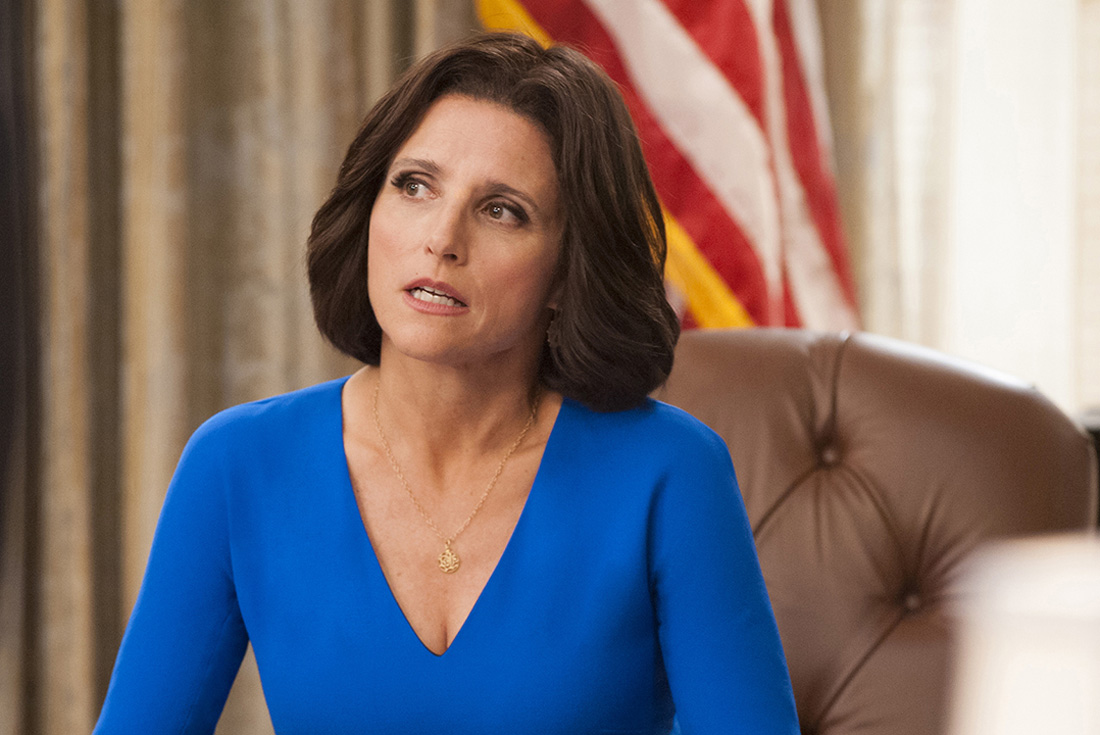 15. Snowfall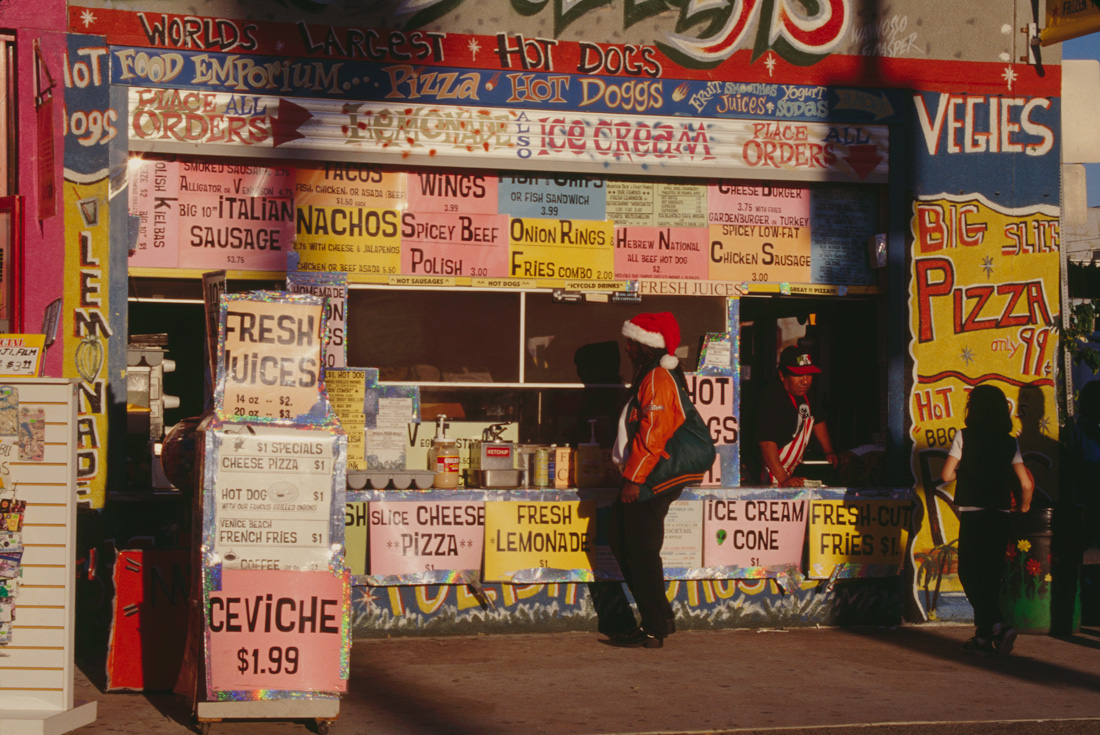 14. Full Frontal With Samantha Bee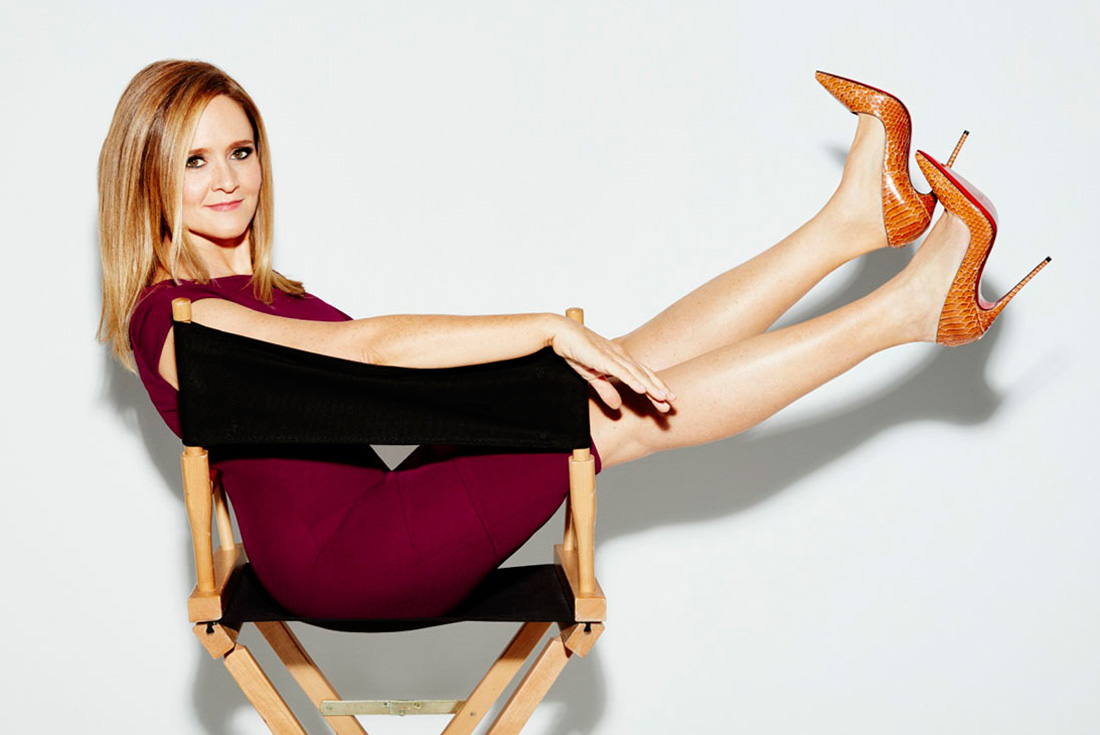 Season: 2

Network: TBS

Premiere Date: Jan. 11, 2017

Starring: Samantha Bee
About every four months, I am shocked to learn that Jimmy Kimmel and Jimmy Fallon are, in fact, different people. That's because in the incredibly difficult and treacherous terrain of late night, where white men sit behind shiny desks and personalized mugs and ask celebrities about Very Important Things, the women are usually the ones answering the questions (my man John Oliver is the greatest exception to this rule). But Sam Bee, veteran of The Daily Show, literally takes no shit. She doesn't just bring a female voice to late night. She is often the only intelligent and witty voice who actually has the balls to sound angry about the state of America. While others might try to normalize Trump and tousle the hair of every white man in his cabinet, we can have faith that Bee will just become more energized by this political landscape. —Julia Pimentel
---
13. Last Week Tonight With John Oliver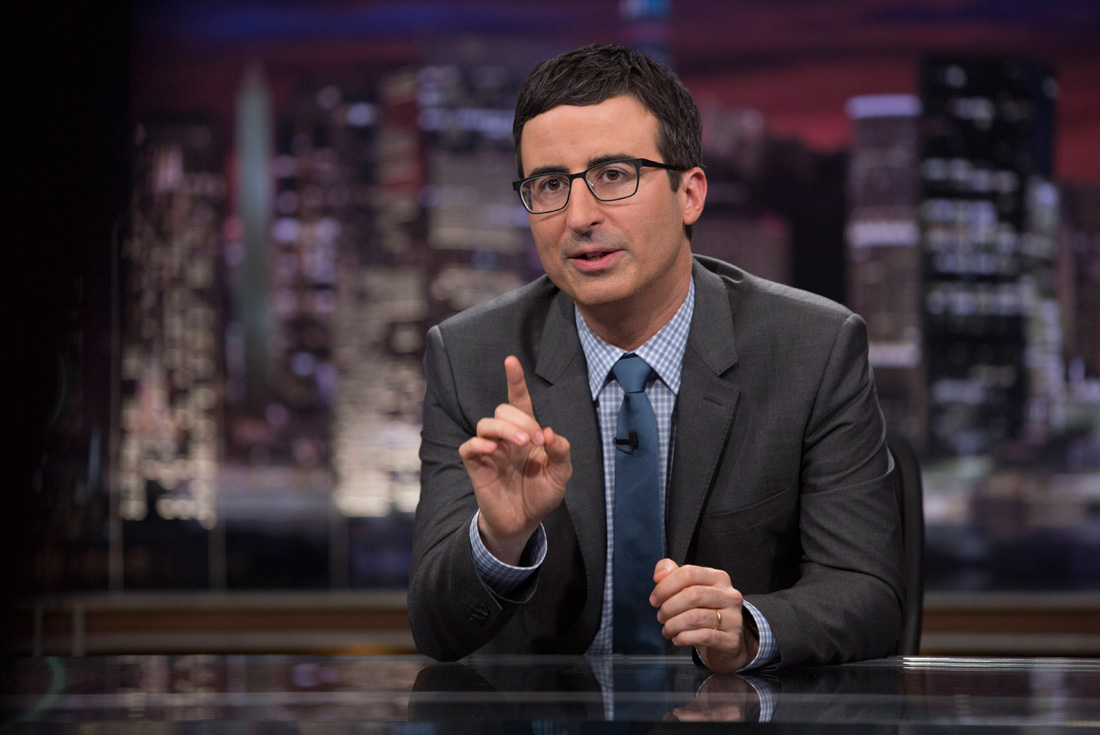 Season: 4

Network: HBO

Premiere Date: Feb. 2017

Starring: John Oliver
Overblown declarations of John Oliver DESTROYING Donald Trump aside—he has never destroyed Donald Trump; Donald Trump is about to become president—the HBO anchor really is about to become one of the most important voices in popular culture. Over three seasons, Last Week Tonight has produced careful, carefully researched, engaging takes on topics you ought to know about. It's a show that is most energized by people or groups who take advantage of and misuse their positions of power. The show takes on FIFA's widespread corruption, those insidiously capitalizing on the privatization of the education and prison systems, and the utter hypocrisy of the U.S. government. And that was before Trump took office. Last Week Tonight is going to be one of the shows Trump tweets about ("John Oliver is a nerd in glasses! Sad!"), so you better be watching. —Andrew Gruttadaro
---
12. Game of Thrones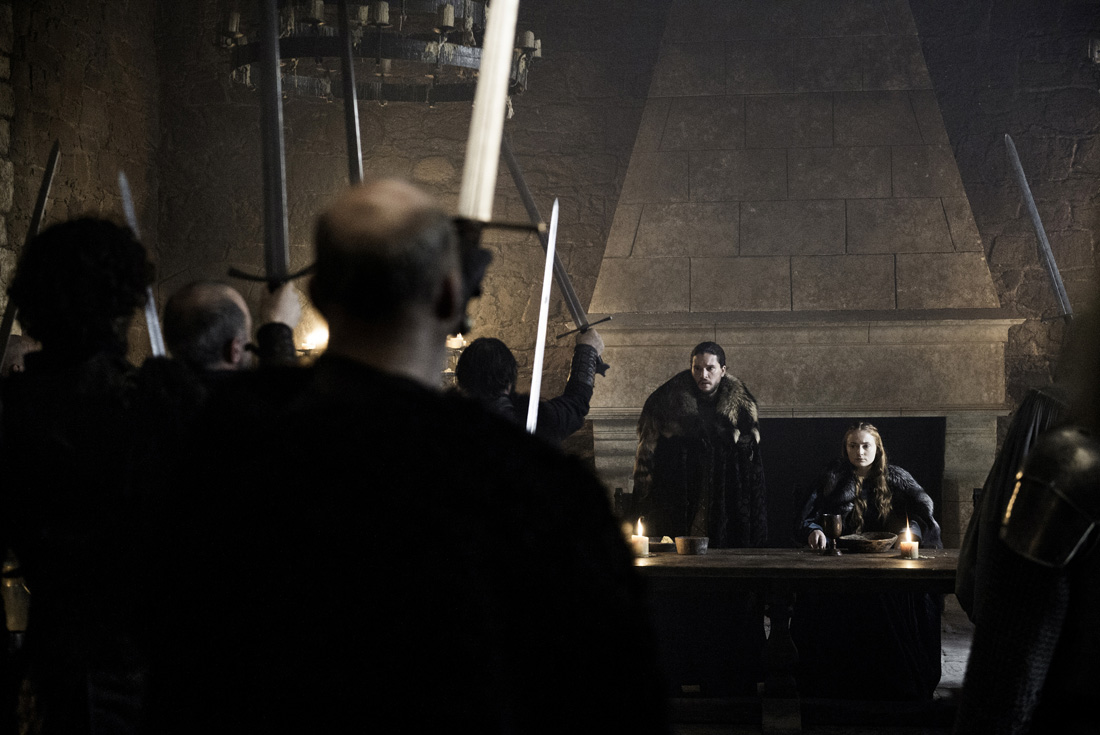 Season: 7

Network: HBO

Premiere Date: June 25, 2017

Starring: Emilia Clarke, Kit Harington, Peter Dinklage, Lena Headey, Maisie Williams, Sophie Turner, Nikolaj Coster-Waldau
The moments we've all been waiting for since Joffrey's bitch ass ordered that beheading are all finally set to go down. In the throes of its long-teased endgame, the world of Game of Thrones is contracting and the possibilities are endlessly delicious. This is probably the penultimate season; it will definitely be shorter. That's a recipe for a propulsive narrative, a relentless rollercoaster of confrontations. To recap: Cersei is finally on the throne, Arya is finally back in town, the Starks are getting their family stock out of the red, and the realest squad out (Daenerys + Tyrion + the Tyrells and Sand Snakes) is en route to fuck shit up. Better yet, all the anxiety about sticking the ending can be saved for next year. Right now, it's all about the excitement of putting the final pieces in place. It's phase one of the TV event of the year. —Frazier Tharpe
---
11. Stranger Things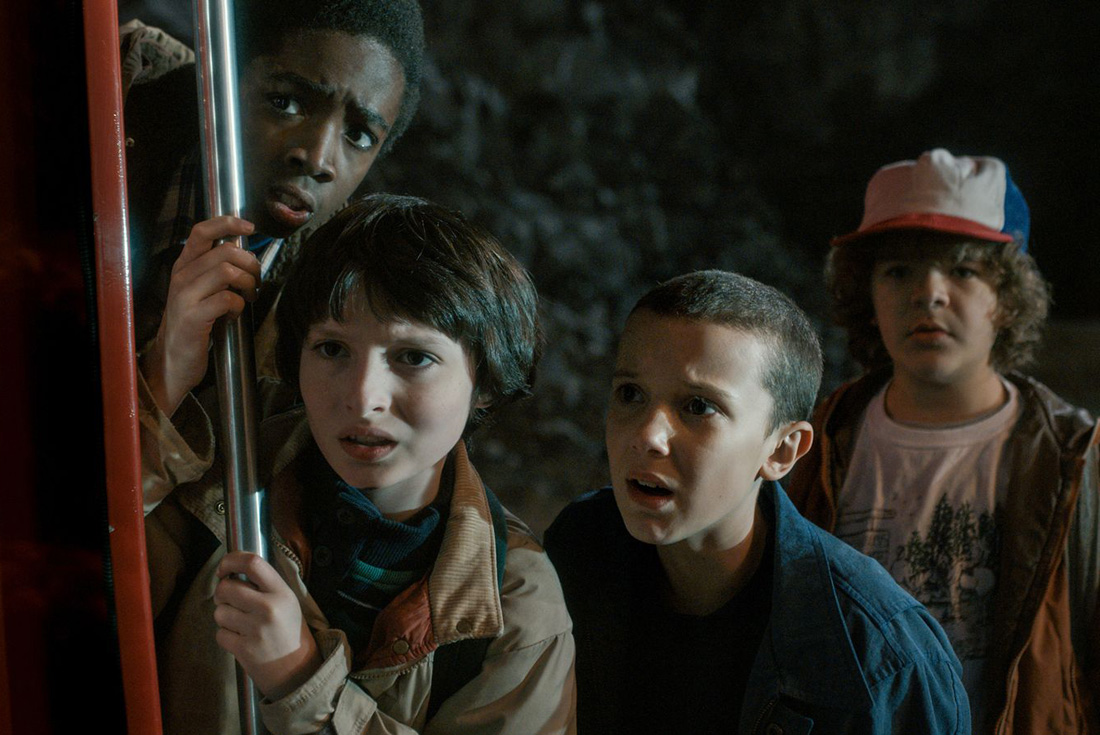 Season: 2

Network: Netflix

Premiere Date: July 2017

Starring: Winona Ryder, David Harbour, Finn Wolfhard, Millie Bobby Brown
When Stranger Things dropped in the middle of summer '16, it was the surprise of the year. The heavily referential '80s throwback sci-fi series no longer has that luxury—everyone has seen season one at least once over, and everyone has spent far too much time talking about Barb. Being a known entity should make things pretty interesting for the second season, especially because the first wrapped up so well that many thought the show should've been a miniseries. There are still unanswered questions, though: Where's Eleven? What's gonna come from Will choking up slugs? Will Steve be able to hold down his girl? Stranger Things needs to answer all of those—and, most importantly, stay fresh while doing it. —Andrew Gruttadaro
---
10. Marvel's The Punisher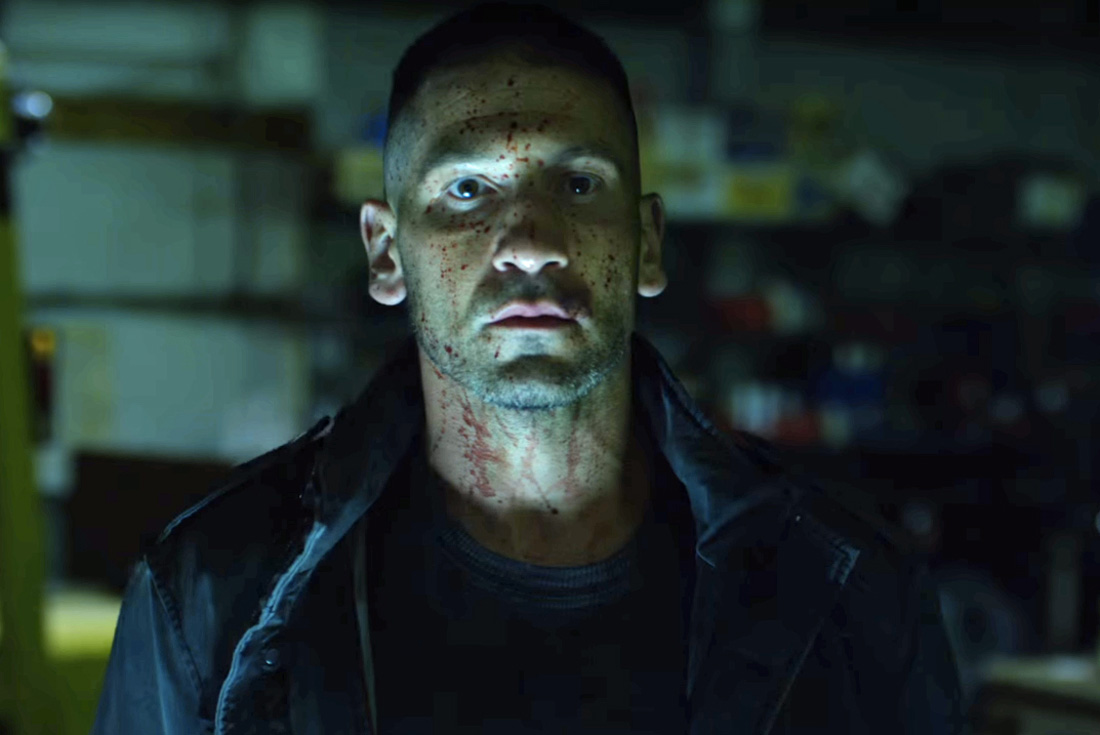 9. The Breaks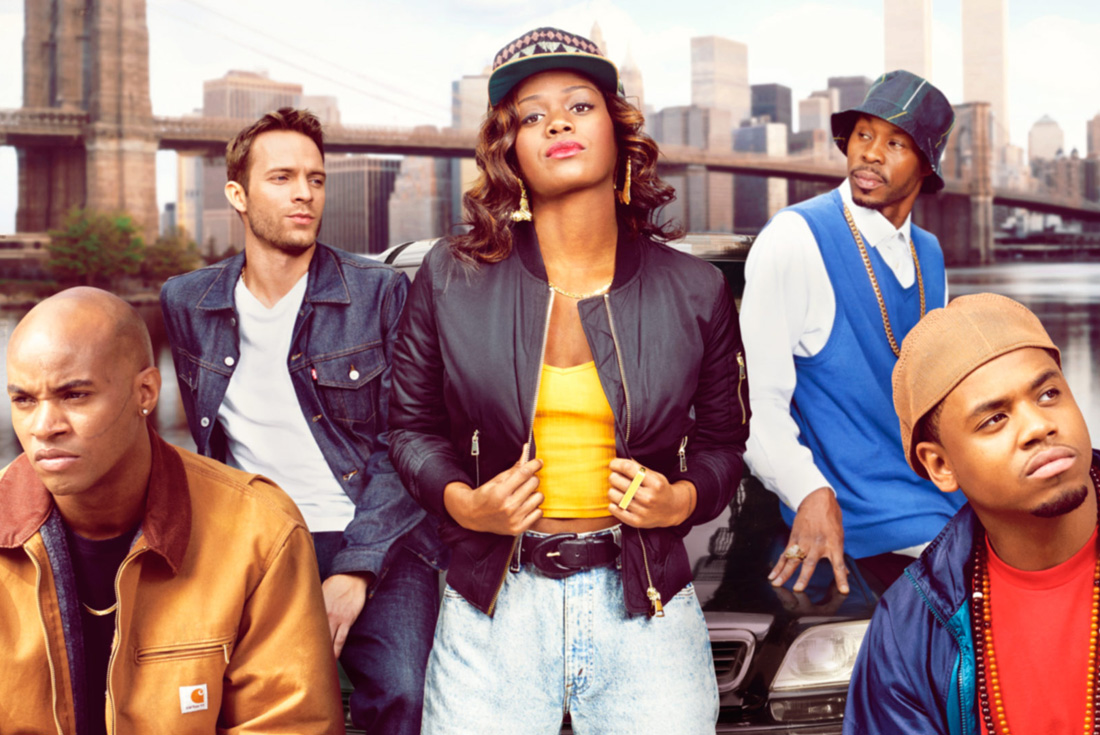 Season: 1

Network: VH1

Premiere Date: February 2017

Starring: Marcus Callender, De'Adre Aziza, Gloria Reuben, Wood Harris, Tristan Mack Wilds
Based on Dan Charnas' book The Big Payback, VH1's 2016 made-for-TV movie The Breaks took a look at the world of New York City hip-hop in 1990, a turning point for the genre. With heavy hitters like Tristan Wilds and Wood Harris on the cast, as well as dynamic personalities like Afton Williamson breathing life into the program, the TV film was so well received that a full series was ordered a little over a month after it aired. Packed with beats by DJ Premier and additions to the cast like T.I., Teyana Taylor, and Melonie Diaz, the series looks to expand on the world that was built in the movie, which focused on the record label side, the world of radio, and homegrown rappers and producers. If you want a glimpse at the history of this thing of ours, The Breaks will be the one-stop shop of your wildest dreams. —khal
---
8. Planet Earth II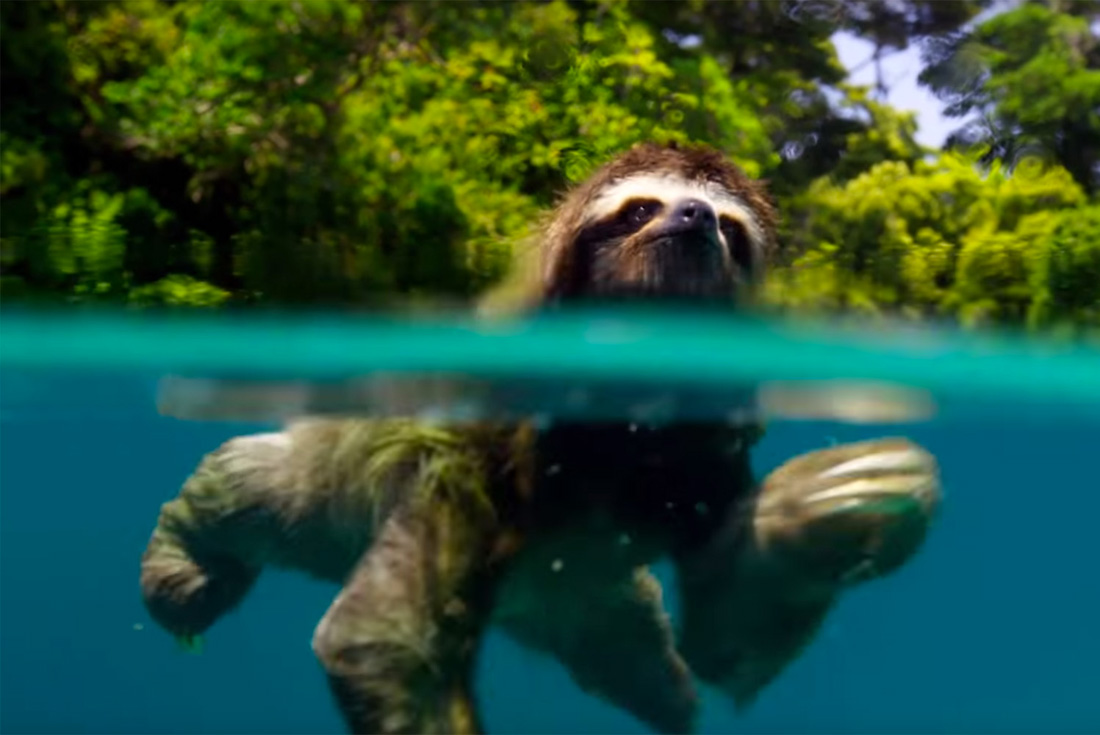 Season: 2

Network: BBC America

Premiere Date: Jan. 28, 2017

Starring: David Attenborough
Planet Earth is probably the only nature documentary hard enough to have legit haters. Martin Hughes-Games, a nature documentary host for the BBC, recently wrote in The Guardian that the Planet Earth series has done more harm for the environment than good. According to him, the show is "a significant contributor to the planet-wide extinction of wildlife" and "we cannot simply carry on producing escapist wildlife fantasy almost totally ignoring the man-made mass extinction raging around us." Look, maybe the man has a point, but he sounds salty as hell. The truth is Planet Earth is a real gift, and not just because David Attenborough has the voice of a thousand patient, beautiful angels and Hans Zimmer is responsible for the soundtrack. Smoke a bowl, turn this shit on, and it's almost impossible not to be instantly inspired by the gorgeous, swooping cinematography of this beautiful planet, and enthralled by the shockingly compelling narratives the Planet Earth team is able to conjure. Just remember to maybe donate to Greenpeace or make small changes to your daily routine to help out the environment so we can have a Planet Earth III to look forward to after this, OK? —Julia Pimentel
---
7. Dear White People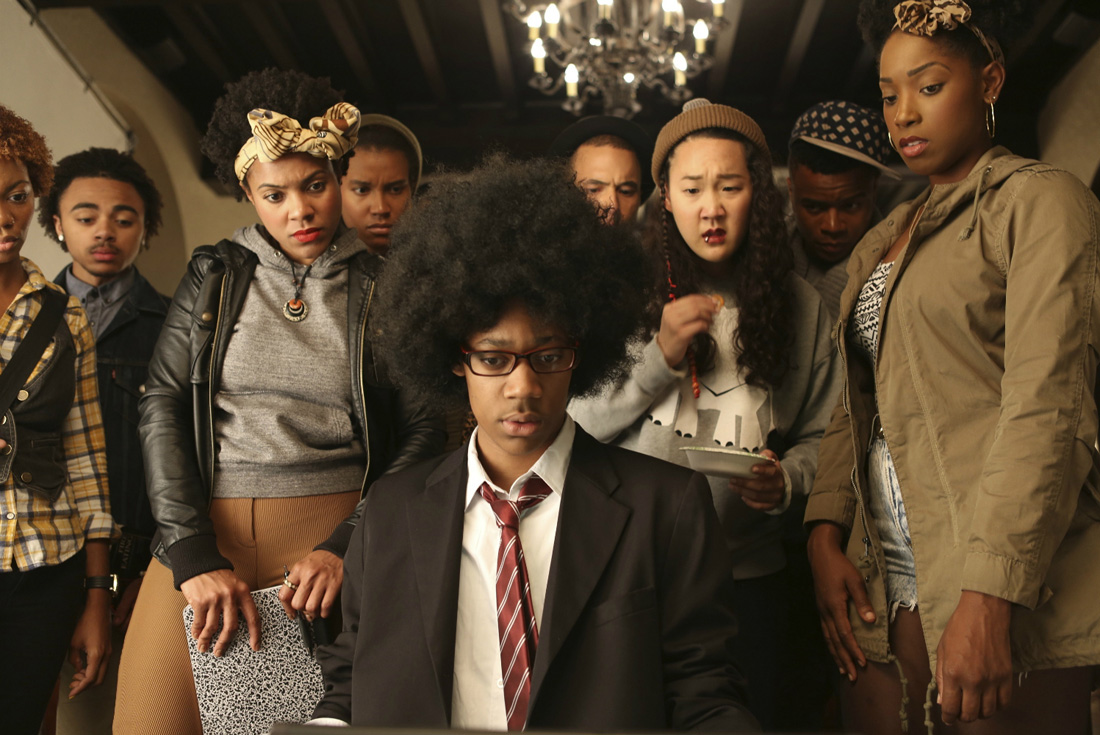 Season: 1

Network: Netflix

Premiere Date: TBD

Starring: Brandon P. Bell, Logan Browning, Antoinette Robertson, DeRon Horton, John Patrick Amedori, Ashley Blaine Featherson
Justin Simien's breakout 2014 indie film depicting fraught race relations in a fictional Ivy League university has been expanded into a 10-episode series by Netflix, and it couldn't be premiering at a more appropriate time. The show will be a continuation of the racial tensions at Winchester University, and will likely have more time and space to dig deeper and make even more poignant points. Simien has written the series and will direct the first episode. Julia Lebedev, who was the executive producer of the film, is also on board as a producer, so the irreverent humor and sharp tone of the movie will likely (and thankfully) be maintained. Even better, a whole bunch of the original cast members are reprising their roles, including Brandon P. Bell as Troy Fairbanks, DeRon Horton as Lionel Higgins, and Marque Richardson as Reggie. Tessa Thompson won't return as Samantha White, the host of the campus radio show that gives the movie its name, but Logan Browning will take over her role. This is mandatory viewing whatever your personal stances on race are; you'll likely learn something along the way regardless. —Julia Pimentel
---
6. Taboo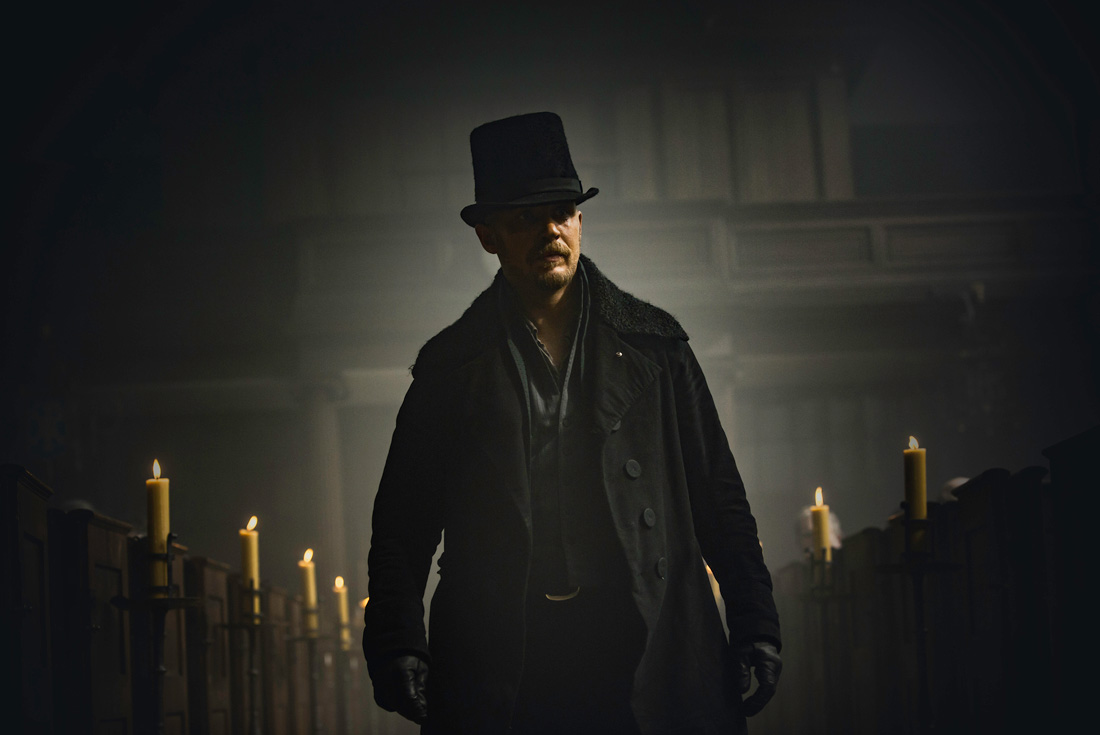 Season: 1

Network: FX

Premiere Date: Jan. 10, 2017

Starring: Tom Hardy, Oona Chaplin, Leo Bill, Jonathan Pryce, David Hayman
Do you like Tom Hardy? Like, how many times have you seen Bronson? How on board with Bane were you? These are all important questions to ask yourself when approaching Taboo, because the show so heavily leans on Tom Hardy, who serves as its star and co-creator. A series about a mysterious man who returns to 1814 London after the death of his father, Taboo doesn't worry itself with providing you with answers. It instead dunks itself in atmosphere, Hardy's near-inscrutable accent, and the ghosts—literal and figurative—of the past. That said, Hardy is a magnetic presence on Taboo, so much so that he will keep you watching even as everything else in the show makes you want to abandon ship. Having only seen the series' first three episodes, I can confidently say that Taboo will be the most polarizing show of 2017. —Andrew Gruttadaro 
---
5. Curb Your Enthusiasm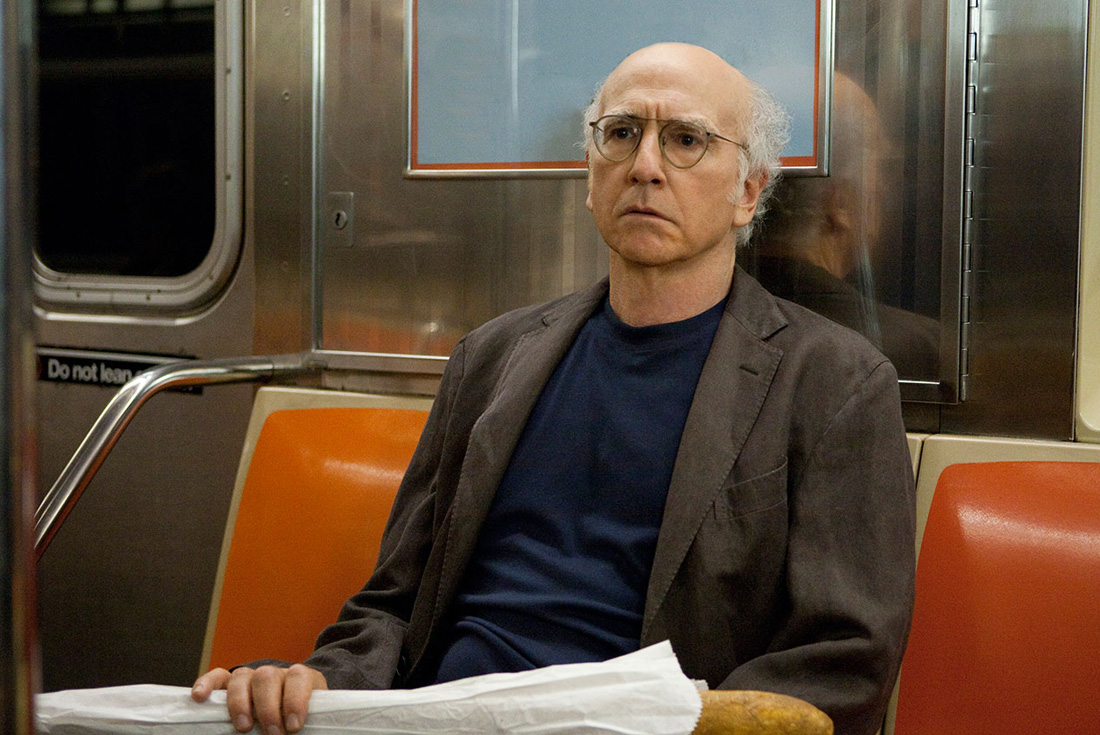 Season: 9

Network: HBO

Premiere Date: TBD

Starring: Larry David, Jeff Garlin, J.B. Smoove
Not long after D**a*d *ru*p won the presidential election and gray clouds descended over the country (literally in NYC, at least), Larry David's daughter Cazzie Instagrammed a snapshot of the Curb season nine set with a much needed reminder that "laughs and smiles are on the way." It's early, but 2017 can't possibly be too trash because against all odds, the Bald Asshole is indeed coming back to our television screens, where he belongs. It's been, like, five and a half years since Larry David annoyed the fuck out of someone just by being his usual prickly, uninhibited, proprietor of social injustices self, just long enough to assume that maybe he really had no interest in returning. Yet here's LD, back on HBO's roster, never on schedule but always on time. "How is Larry's sense of humor going to fare in the woke era?" is a question that's been pondered by some. I expect it to be exactly what we need. —Frazier Tharpe
---
4. Fargo
Season: 3

Network: FX

Premiere Date: TBD

Starring: Ewan McGregor, Carrie Coon, Mary Elizabeth Winstead, Jim Gaffigan, David Thewlis, Michael Stuhlbarg, Scoot McNairy, Shea Whigham
In bringing Fargo, an anthology TV adaptation of the Coen Brothers' iconic film, to FX in 2014, Noah Hawley pulled off the trickiest balancing act in ages. He had to make his series stand out on its own, and not be overshadowed by the immensely large cloud of the source material. At the same time, the show had to live up to the vividly entertaining world established by the movie and fit into it. The first season, starring Martin Freeman and Billy Bob Thornton, did all of that expertly. Then the second season, on the back of Patrick Wilson, went and topped the first season. The upcoming third season, which centers on a pair of twins played by Ewan McGregor, has enormous shoes to fill. But after everything Hawley and Co. have already accomplished, how could you not bet on them to do just that? —Andrew Gruttadaro
---
3. Legion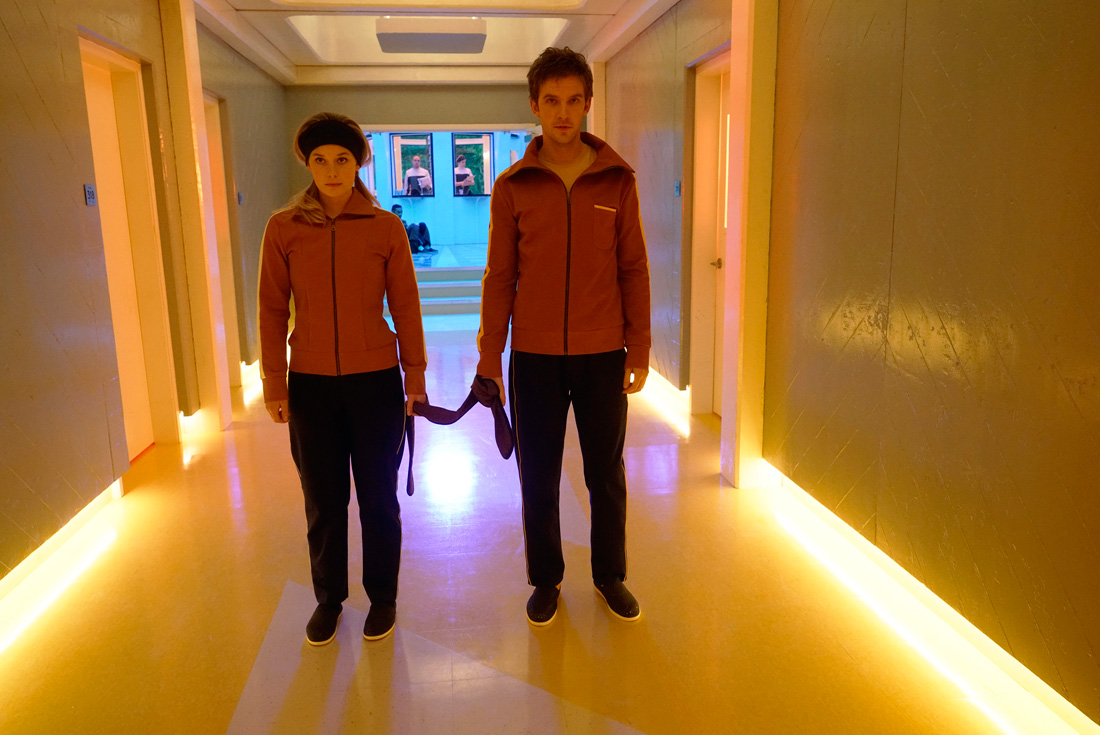 Season: 1

Network: FX

Premiere Date: Feb. 8, 2017

Starring: Dan Stevens, Mackenzie Gray, Scott Lawrence, Katie Aselton
Speaking of Noah Hawley, FX liked him so much it gave him a superhero show. Taking place in the same universe as Fox's X-Men, Legion will follow the story of David Haller (Dan Stevens), one of the most powerful mutants in the world and Professor Xavier's son. Bordering on being an acid trip with psychedelic visuals ​à la​ Doctor Strange, and a rich drama in the vein of Hawley's other projects, Legion is looking to expand the reach of Marvel's ever growing-hold on pop culture—while giving fans more of what they love. The casting looks to be on point, with heavyweights like Rachel Keller, Aubrey Plaza, Bill Irwin, and potentially James McAvoy or Patrick Stewart (as Professor X) making appearances in the eight-episode run of the first season. The big question is if Legion can live up to the heights of Fargo and change the perception of how these comic stories are ripped from the page. But if the people involved are any indication, we're in for a wild ride. —Justin Davis
---
2. Broad City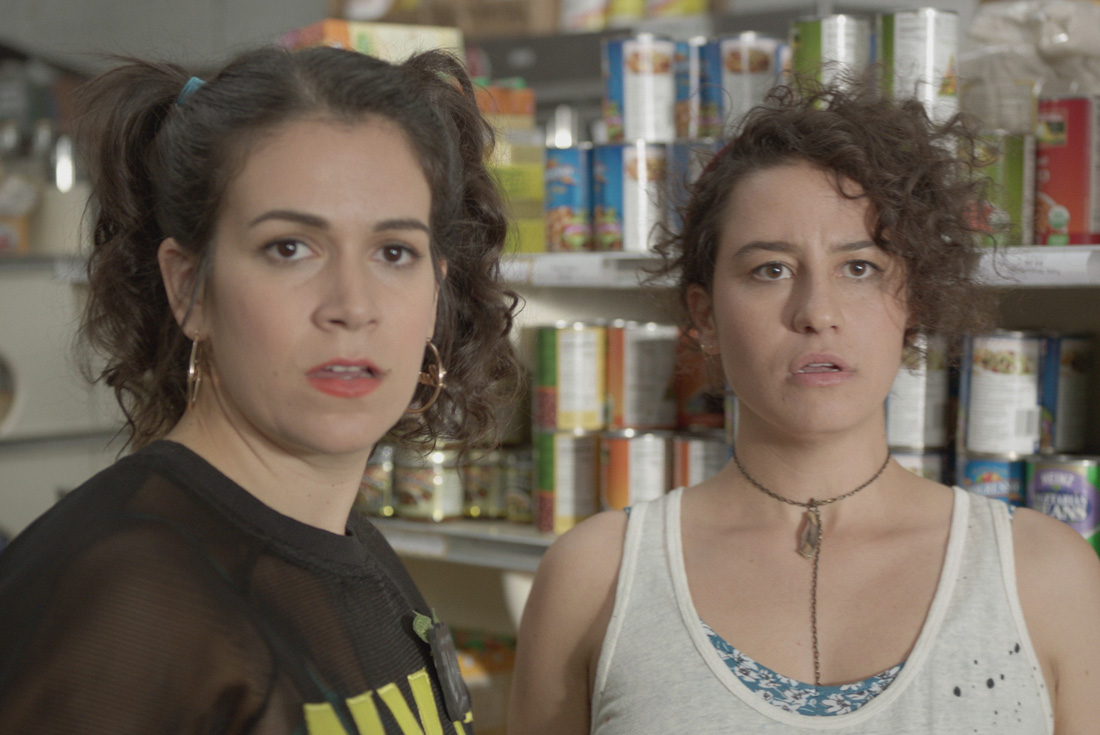 Season: 4

Network: Comedy Central

Premiere Date: Summer 2017

Starring: Ilana Glazer, Abbi Jacobson
Broad City is switching things around this year: Rather than their usual January release, Abbi and Ilana, kweens of comedy, are coming in "hard and raw" in August. We left them in unusually shaky territory after the pair's first real fight in "Burning Bridges." Keeping with this emotional theme, the fourth season of the show will be the first shot in the winter. We're used to seeing Abbi and Ilana steal air conditioners because New York in the summer just gives off that no-pants-allowed kind of vibe, but the city's winter vibes are way darker. Additionally, since the show has been leaning more into longer narratives and story arcs, we can probably expect season four to follow suit. The two have built up enough clout that I trust this slightly new direction will bring with it lots of character development, in turn creating even more room for greatness. Ilana has also confirmed that Lincoln will return, so there's really nothing to worry about, except what to do until freakin' August. —Julia Pimentel
---
1. Master of None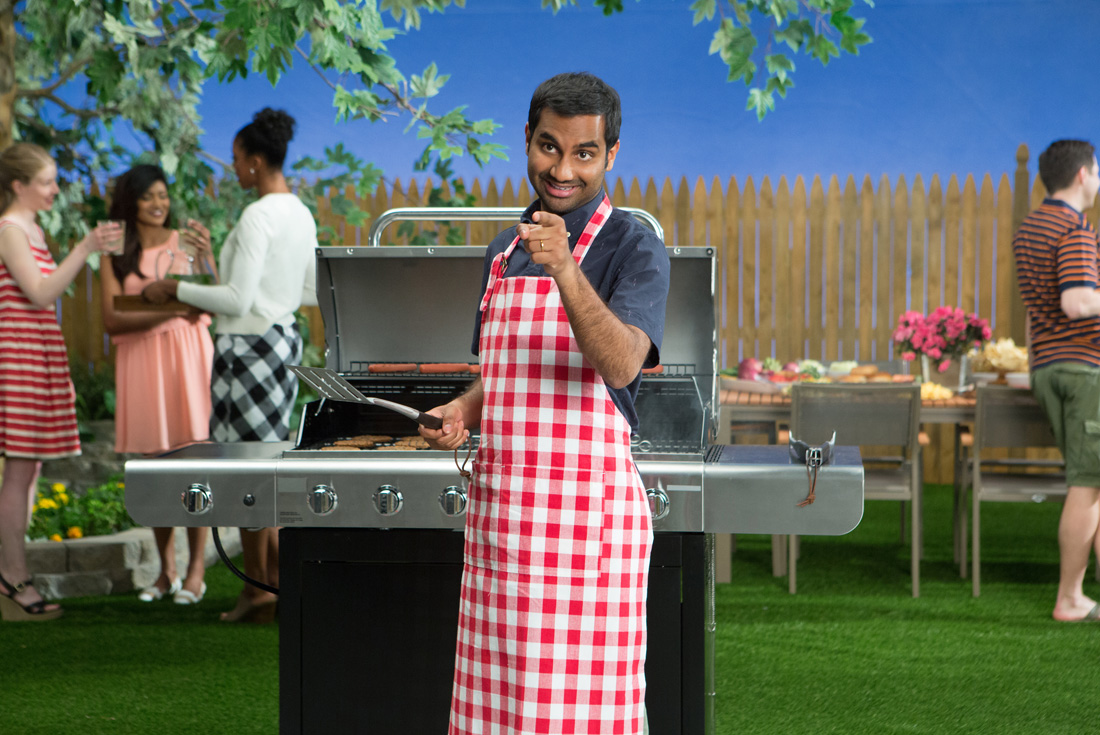 Season: 2

Network: Netflix

Premiere Date: TBD

Starring: Aziz Ansari, Lena Waithe, Eric Wareheim 
In 2015, Aziz Ansari changed the world's perception of him as just Tom Haverford, proving to everyone that his chops go wayyyy beyond hilarious performances. Ansari created, wrote (alongside Alan Yang), and starred in Netflix's Master of None, about a 30-something commercial actor living in New York. The first season perfectly encapsulated the very specific, worrisome feeling of aimlessness that creeps in once you hit 30. And while exploring just what it means to be an adult and fall in love, Master of None took sharp looks at racism, immigrant parents, and gender inequality. 
It's taken some time to get season two of Master of None because Ansari wanted to make sure it was just right before going forward. Rumored to hit Netflix in spring 2017, it's looking like we'll be seeing what comes of Dev's life in Italy (judging from Ansari's Instagram) after he decided to go to pasta-making school at the end of season one. Word is Ansari's IRL parents will reprise their roles as Dev's parents, and we're also hoping that Noël Wells comes back. Ansari came out of the gates with an exceptional first season—now expectations for the sophomore effort are sky high. —Kerensa Cadenas
---