 Did you know that about 450 scripted TV shows were made last year? 2015 was the year that the streaming sites—Netflix, Hulu, Amazon—really leaned into original production (and into making those productions relevant in the pop culture world), adding to the already expanding pile of quality television, putting us all in a difficult position. You remember that guy in your office who was like, "There's just too much good TV right now." He was right. We are all Sisyphus, sitting in front of our TVs, finishing the trendy show of the moment, only for another show to pop into the queue. 
So no, you can't watch it all. In 2015, sooner or later you had to make the decision to watch Transparent instead of Narcos. And as the number of scripted shows continues to grow—as it likely will in 2016—those judgment calls will only become more frequent, and more pained. But we're here to help.
With this list, you'll at least be able to start planning. These are the 30 shows you have to have your eyes on—and if you can only keep tabs on five shows, well hey, that's what rankings are for. You're not going to be able to watch everything this year, but at least you can prepare and put yourself in a position to live your best life.
---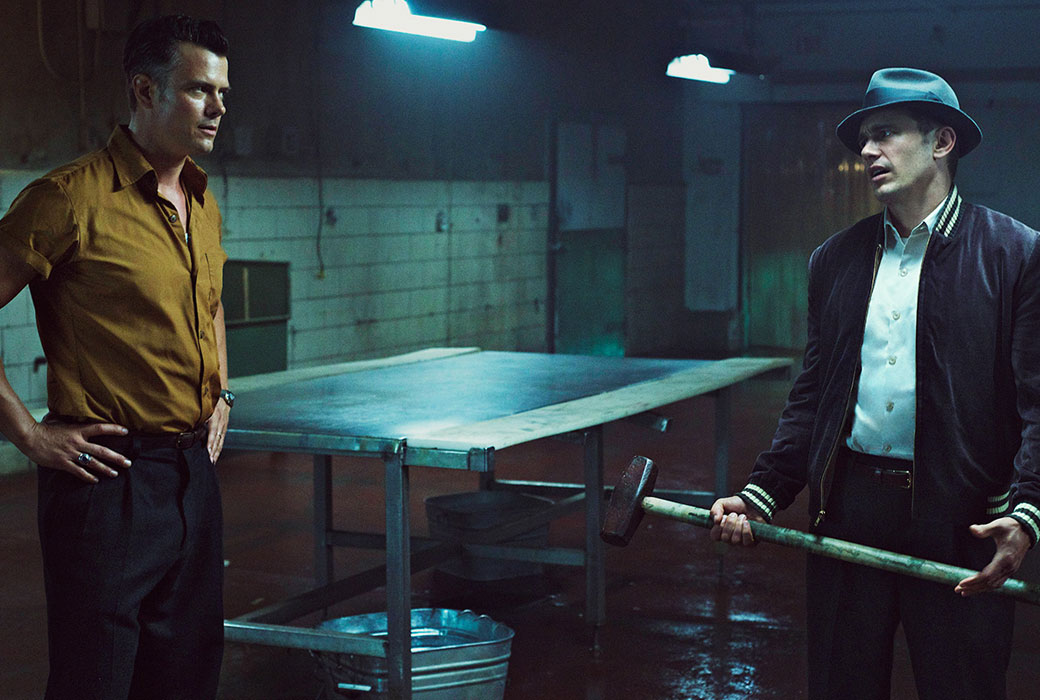 Premiere Date: Feb. 15
Network: Hulu
​Season #: 1
Starring: James Franco, Chris Cooper, Josh Duhamel
I don't want to presume that James Franco is going to shit all over a perfectly good Stephen King plot line…and yet. Sci-Fi is one of those genres that either bricks or soars, and a TV adaptation of this alternate history classic is too good to be wasted on mediocrity.
Hulu's miniseries 11.22.63, based on the King novel by the same title, follows high school teacher Jake Epping as he travels back in time to prevent the assassination of John F. Kennedy, ultimately altering the course of history and entangling himself in a number of subsequently horrible events. (Bottom line: don't time travel.) 
The show stars Franco as Epping, Chris Cooper, Josh Duhamel, and Daniel Webber as Lee Harvey Oswald. Bridget Carpenter (Friday Night Lights) and J.J. Abrams (everything) have signed on as executive producers, so all is not lost. Streaming sites are putting out some of the best shows of television right now. We're ready to find out if this will be one of them. —Catie Keck
---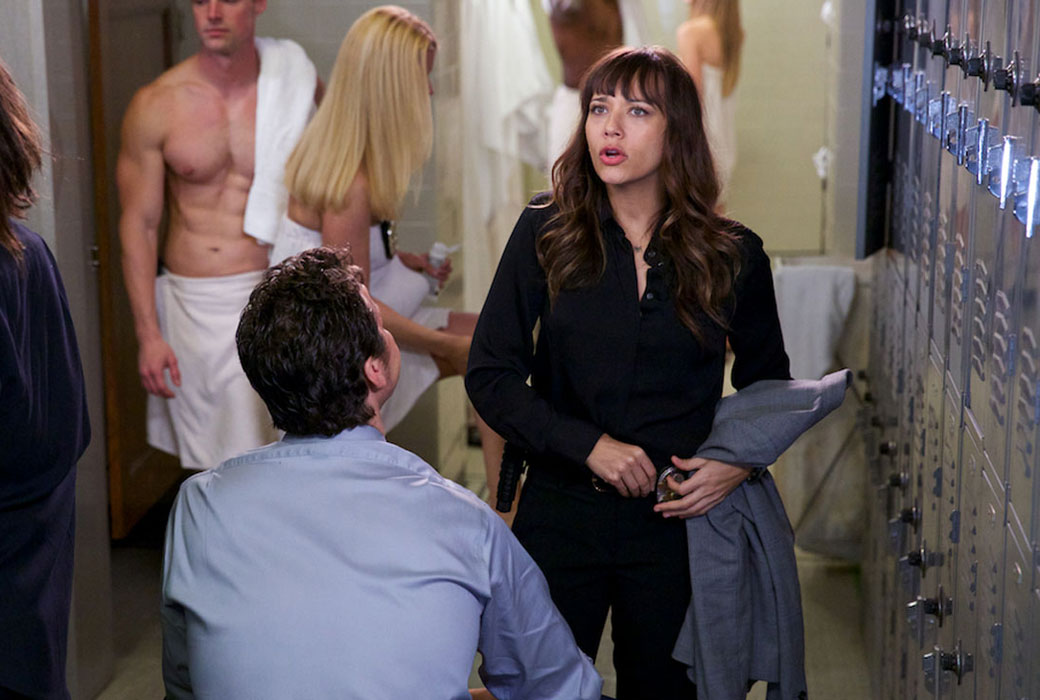 Premiere Date: Jan. 17
Network: TBS
Season #: 1
Starring: Rashida Jones, Hayes MacArthur, Jere Burns
Created by comedic couple Steve and Nancy Carell, this quirky police procedural would seemingly take most of its notes from fellow police comedy Brooklyn Nine-Nine—except judging from the first couple episodes it's more a satirical response to the likes of True Detective or SVU (the latter whose dramatic music Angie seems to parody). Watch as police officer Rashida Jones (who plays the titular Angie Tribeca) wields knives in her apartment a la Rachel McAdams' Ani in TD season two—the show totally laughs in the face of serious crime dramas. The series—which will air all its episodes as a 25-hour marathon on TBS—follows the hard-shelled Tribeca as she solves ridiculous crimes, learns to work with her new partner Jay Geils (Hayes MacArthur) and her completely incompetent LAPD squad, and deals with guest appearances from various famous faces. As this is a Steve Carell-involved project, you might catch some The Office references too. —Kristen Yoonsoo Kim
---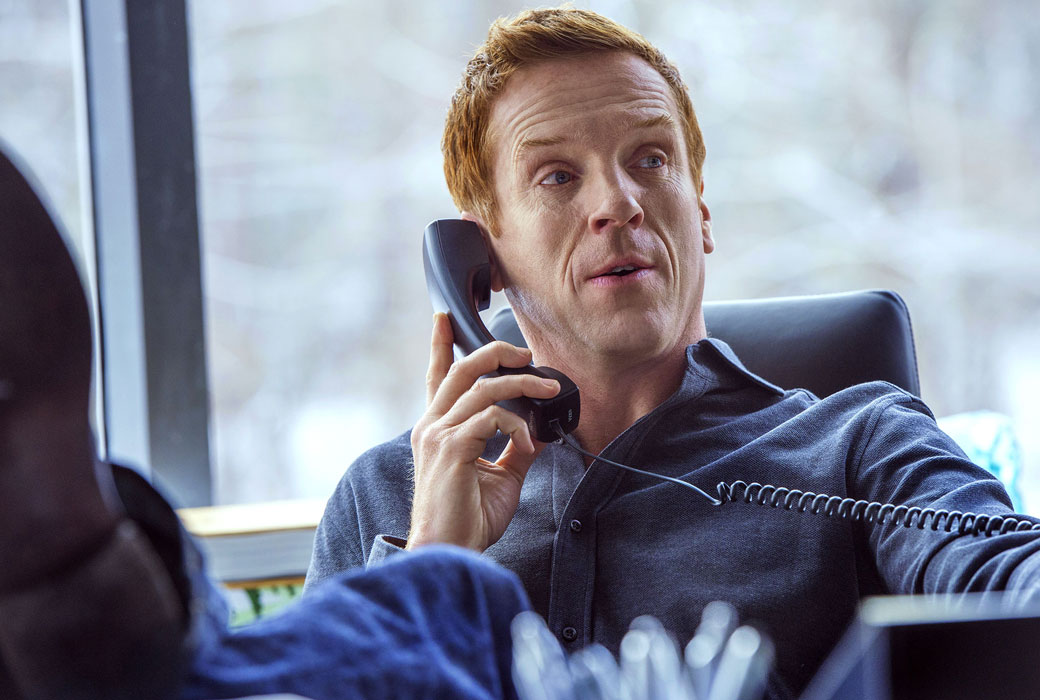 Premiere Date: Feb. 28
Network: Showtime
Season #: 1
Starring: Damien Lewis, Paul Giamatti, Maggie Siff, Malin Akerman
A few short years ago, the battle between HBO and Showtime was pretty close. Homeland (starring Billions' Damien Lewis) had roared to the close of an incredible, Emmy-winning first season, Shameless was a success, Dexter was respectable, and Nurse Jackie was highly appreciated. Since then HBO has re-established its dominance, thanks in large but not entirely to Game of Thrones, and Showtime has waded in the B-level waters waiting for its next massive hit.
Will Billions, a show starring professional yellers Lewis and Paul Giamatti about a corrupt hedge fund manager going toe-to-toe with the U.S. government, get Showtime back into the conversation? Jury's still out, but we're excited to see if Billions pulls it off and becomes more of the TV version of The Wolf of Wall Street, rather than Wall Street 2: Money Never Sleeps. —Andrew Gruttadaro
---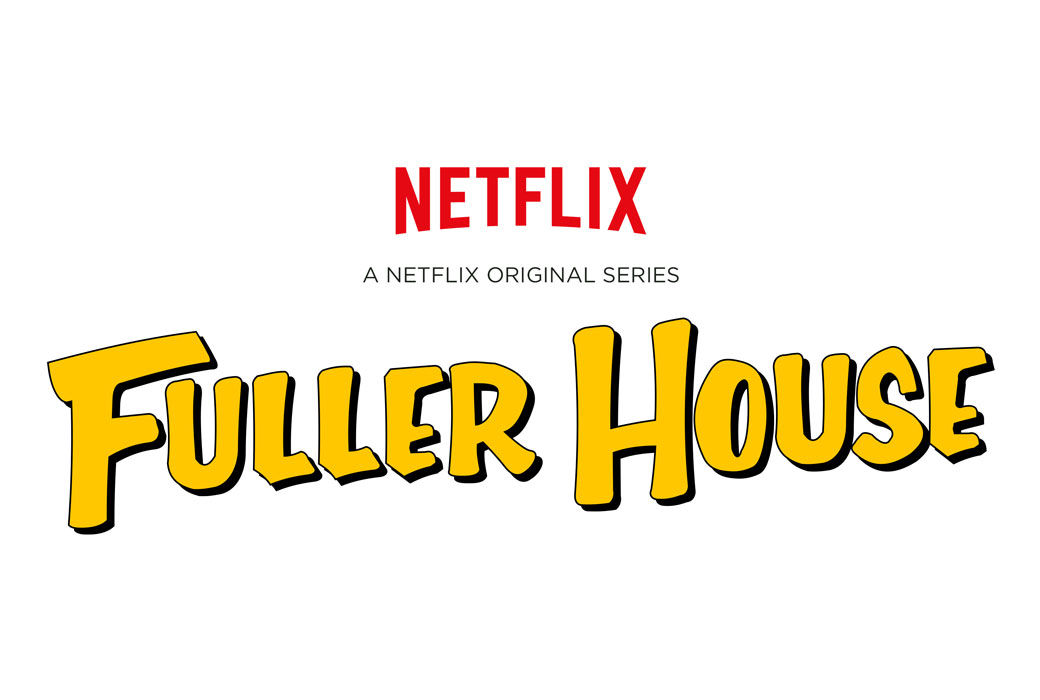 Premiere Date: Feb. 26
Network: Netflix
Season #: 1
Starring: Candace Cameron Bure, Jodie Sweetin, Andrea Barber, Bob Saget, John Stamos, Dave Coulier
Fuller House buzz has been building for almost a year now with a lot of back and forth, especially over whether we'd be seeing one or two halves of Michelle Tanner (spoiler alert: nah). Mary-Kate and Ashley aside, some the of other cast will be returning: Candace Cameron Bure, Jodie Sweetin, Bob Saget, Dave Coulier, Lori Loughlin et al have signed on to reprise their roles. 
Here's the problem with reassembling a cast with a similar plotline some 30 years after it originally aired: a lot's changed since then. At first, the show teased its reboot with a trailer that looked like it had been unearthed from a tragic '80s time capsule. Then, last December, Netflix dropped an INSUFFERABLE video with three of its cast members doing the whip and the nae nae. That's kind of when we started to get the sneaking suspicion that Fuller House may actually fit right in alongside some of the other, CBS-y sitcoms of the present day. As for how it'll handle Michelle's absence? Hopefully they haven't killed her and she's merely off pursuing an advanced degree in bioengineering or something. —Catie Keck
---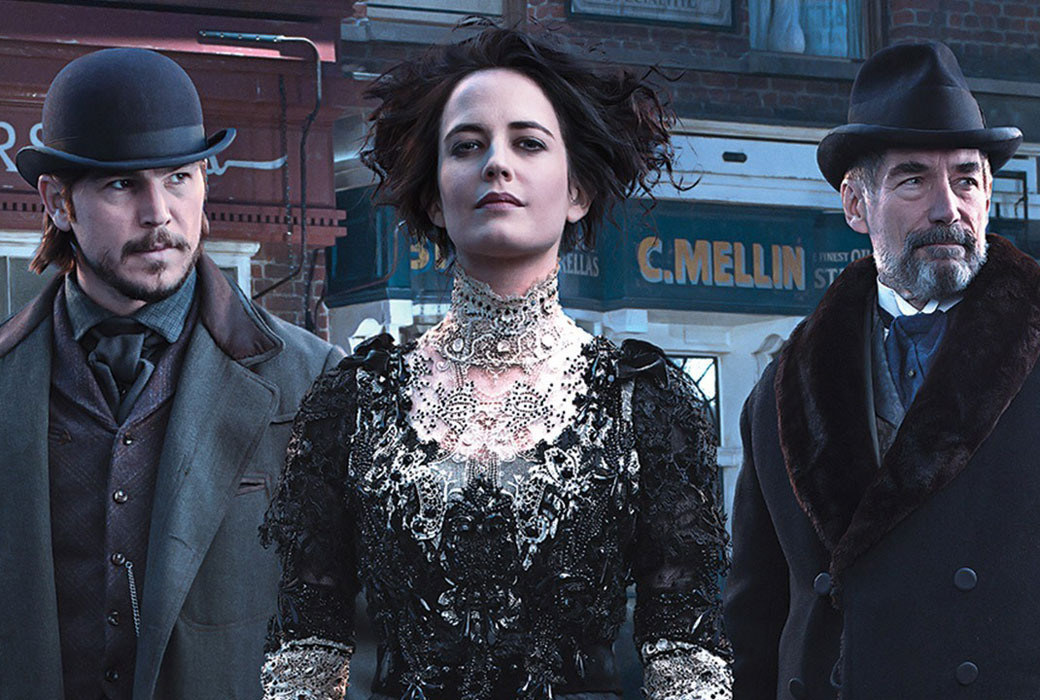 Premiere Date: May 1
Network: Showtime
Season #: 3
Starring: Eva Green, Josh Hartnett, Timothy Dalton
When Penny Dreadful first aired on Showtime two season ago, it was pretty hit or miss. Sure, it was gorgeous, featured bold performances by its cast—especially Eva Green—and often had interesting things to say about class, gender, and sexuality in the early 1900s in London. Still, it was often self-serious, not entirely aware of how funny it was to have a world with characters like Dr. Frankenstein, Van Helsing, and Dorian Gray. The series follows a group of heroes who attempt to thwart mythical and magical beings set on bringing the world to an end. Green plays Ms. Ives, a tortured woman who has access to powers that often push her into darkness. There's also Sir Malcolm Murray, an aristocrat right out of Heart of Darkness (Timothy Dalton), a mysterious American played by Josh Hartnett, as well as the abovementioned figures. After a tremendous and more stable second season, Penny Dreadful will hopefully continue to be a more confident show interested in exploring greater themes that are not necessarily tied to Victorian era novels and these book characters. In that way, it becomes contemporary. —Eric Eidelstein
---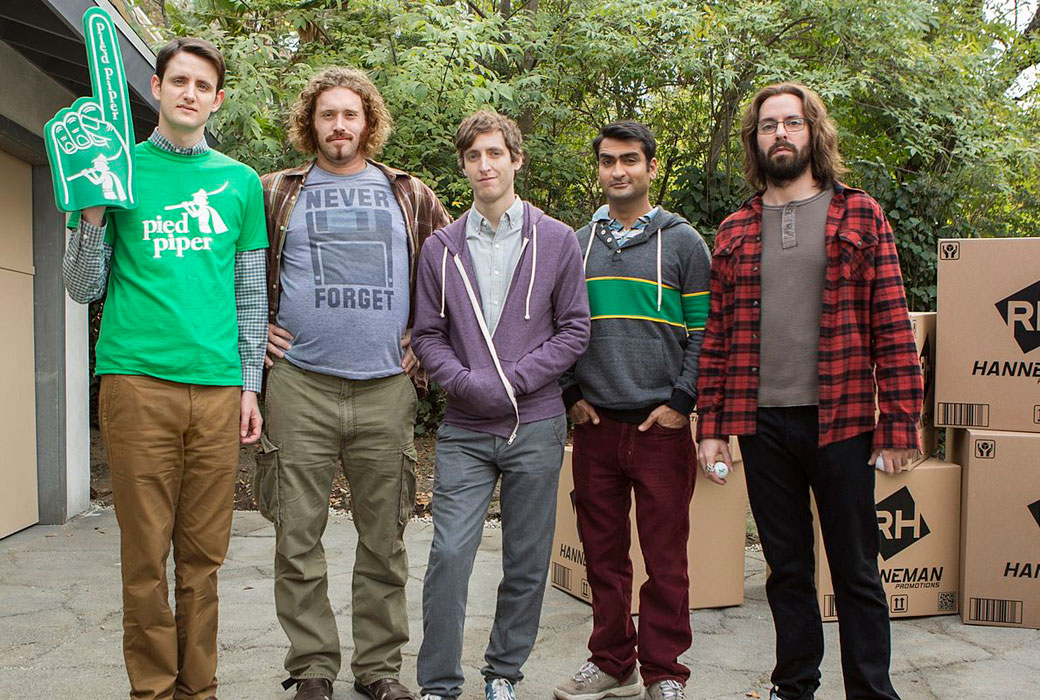 Premiere Date: April 24
Network: HBO
Season #: 3
Starring: Thomas Middleditch, T.J. Miller, Josh Brener, Martin Starr, Kumail Nanjiani
Behind the leadership of Mike Judge, through two seasons Silicon Valley has proven that it's too smart to become trite. After the first season, the show took the unfortunate hand it had been dealt and found a way to make a compelling storyline after the sudden death of actor Christopher Evan Welch—whose Peter Gregory was going to have a huge part in season two. Then, just as Silicon Valley began to look as though it was turning into a nerdier version of Entourage (the boys face obstacles, but over come them often via deus ex machina by episode's end), the show hit its viewers—and characters—with a ton of bricks.
Main protagonist Richard Hendricks (Thomas Middleditch) is out at Pied Piper, the company he alone created. It was exactly what the show needed to reinvigorate itself, and keep Richard in his rightful place as the underdog. What does that hold for season three? I have no idea, and that's pretty exciting. —Andrew Gruttadaro
---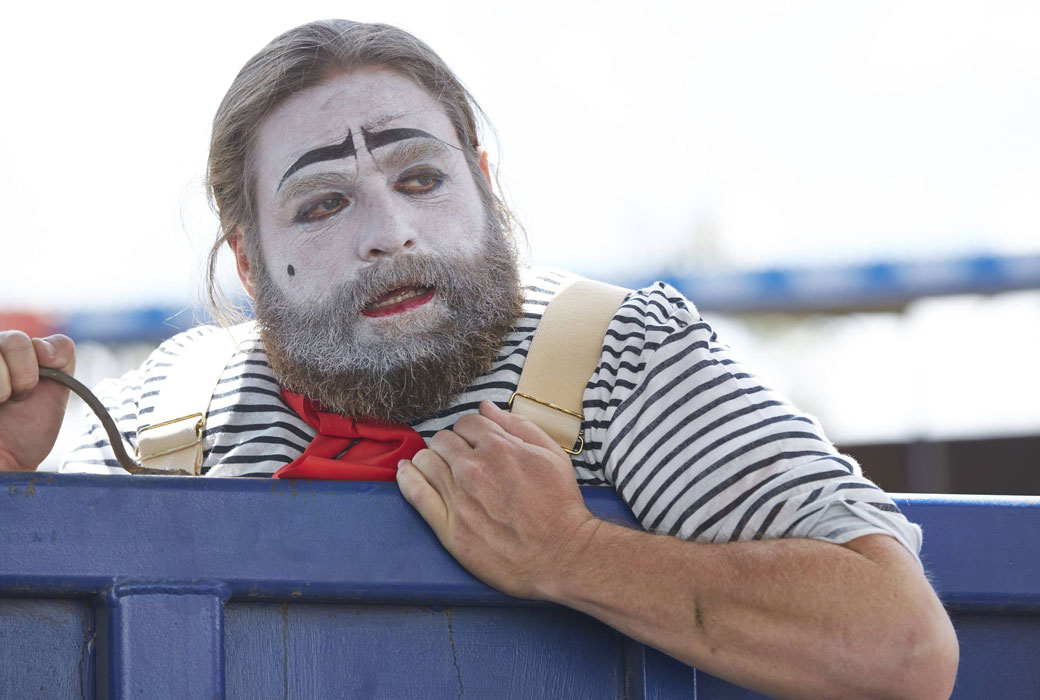 Premiere Date: Jan. 21
Network: FX
Season #: 1
Starring: Zach Galifianakis, Malia Pyles, Tom Proctor
Birthed from the minds of Zach Galifianakis, Louis C.K., and Jonathan Krisel (Portlandia executive producer), this new single-cam comedy from FX is guaranteed to get weird and awkward, probably in that Zach-Galifianakis-silently-staring-at-you-after-asking-an-uncomfortable-question kind of way that he's been prone to do (see: Between Two Ferns, all other Galifianakis things). Galifianakis, who also executive produces, plays the titular Chip Baskets, an aspiring clown who flunks out of a prestigious clown school in Paris. So he ends up working at a rodeo in Bakersfield, Calif., instead, where weird hilarity is sure to ensue. The first season has been ordered for 10 episodes, which will not only will feature a lot of sad Galifianakis running around in clown makeup but, as can be seen from the trailer, his bitchy twin persona as well (yes, the one with a Southern twang). Wow shouts out to "Seth Galifianakis" getting his acting break. —Kristen Yoonsoo Kim
---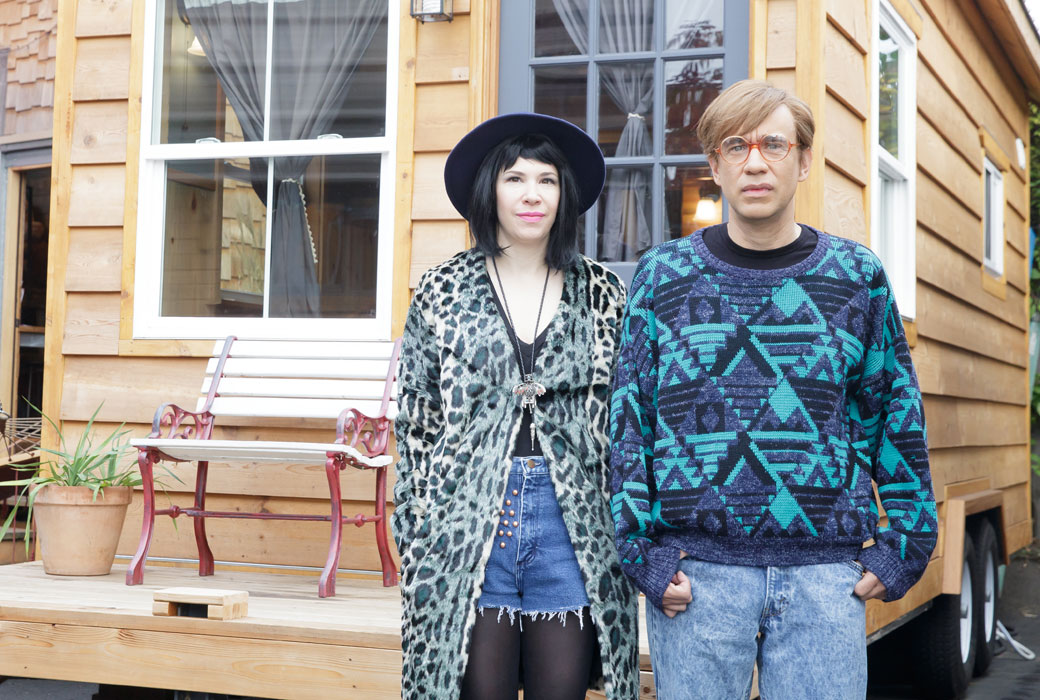 Premiere Date: Jan. 21
Network: IFC
Season #: 6
Starring: Fred Armisen, Carrie Brownstein
It's the beginning of the end for Portlandia. Let's play Washed Out while I weep. Over six seasons, Fred Armisen and Carrie Brownstein have expertly crafted characters and spoofed the hipsterization of society, putting together a show that is like nothing else on TV. Portlandia is the show that framed the farm-to-table fad as a sexy polygamous cult; it made Jeff Goldblum exclaim, "I am the pullout king;" it put a bird on it. It really is sad to see Portlandia go, because I could watch Armisen and Brownstein work together forever. Their chemistry is off the charts, along with their commitment to the jokes and their understanding of each other's strengths. 
More recent seasons of Portlandia have experimented with the sketch-format of the show, so expect to see more of that, as well as some sort of spectacle to ensure the show goes out in a blaze of glory. Portlandia may not be for everyone, but for some of us, this final season is going to be downright emotional. —Andrew Gruttadaro
---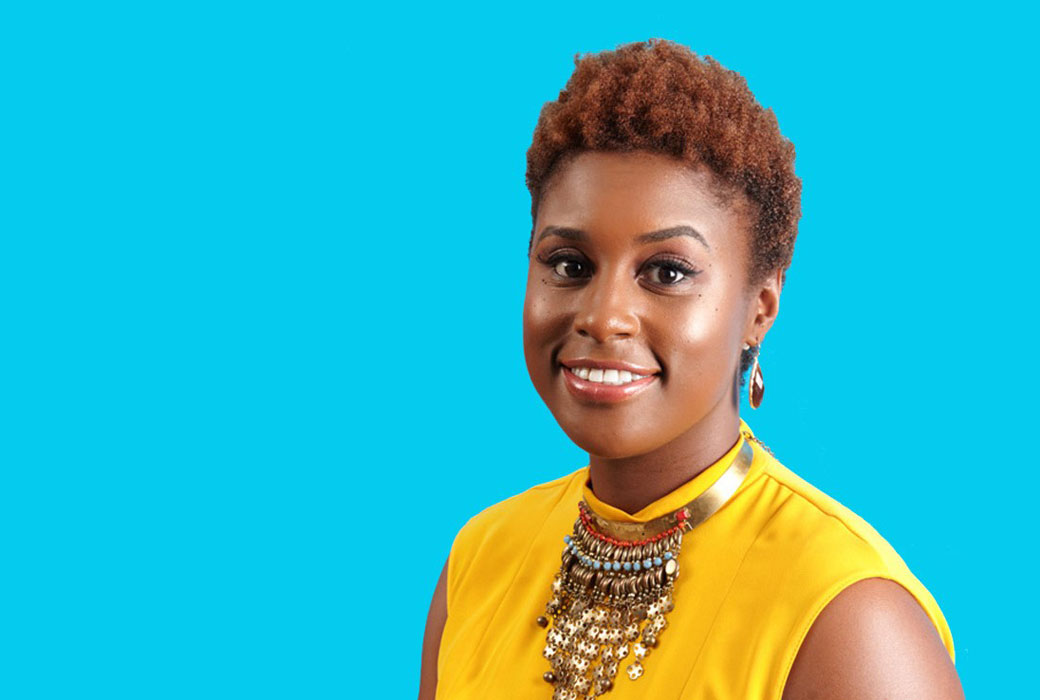 Premiere Date: TBD
Network: HBO
Season #: 1
Starring: Issa Rae, Yvonne Orji, Jay Ellis, Lisa Joyce
Co-created by YouTube sensation Issa Rae (The Misadventures of Awkward Black Girl) and Larry Wilmore of The Nightly Show, HBO's new comedy series Insecure will likely be a primetime extension of Rae's popular web series, as both chronicle the everyday lives of black women and will probably touch on similar themes. But of course, Insecure is a whole different show. For one, it will focus on two black women—best friends Issa Dee (Rae) and Molly (Yvonne Orji)—with plot lines that address modern women woes (career, relationships, etc.) and what it's like to be a person of color. HBO hasn't released much detail beyond that, but The Game star Jay Ellis will play Issa's boyfriend while Lisa Joyce (who has been cast in Lena Dunham's upcoming 1960s magazine comedy Max) will play Issa's coworker. We can't help but root for Issa Rae and this show. —Kristen Yoonsoo Kim
---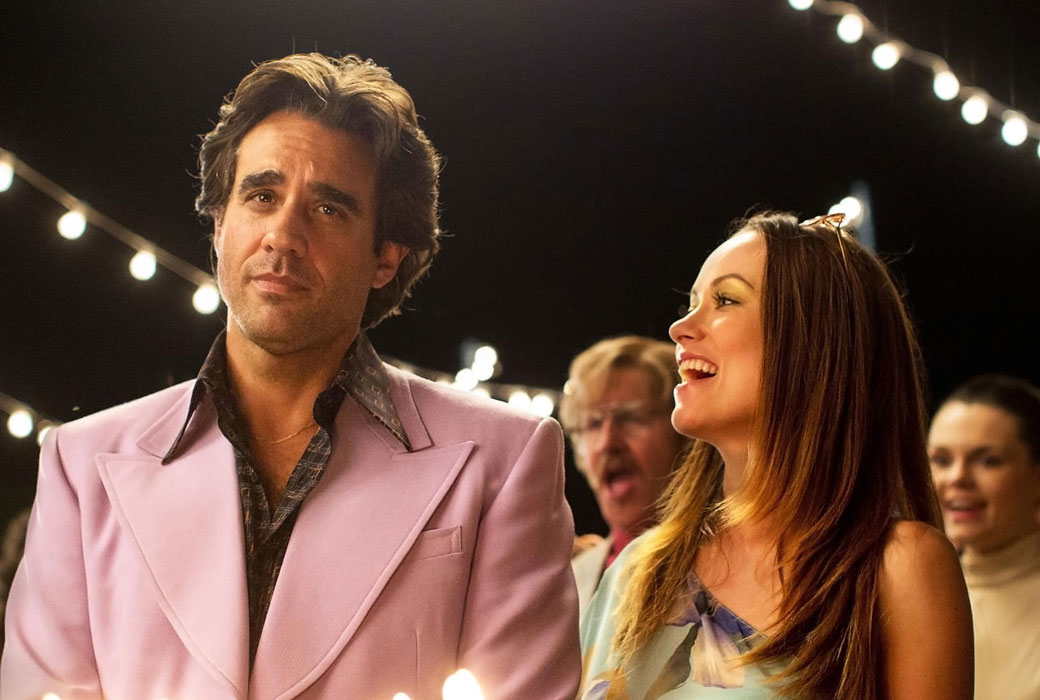 Premiere Date: Feb. 14
Network: HBO
Season #: 1
Starring: Olivia Wilde, Bobby Cannavale, Juno Temple, Jack Quaid
As they did on Boardwalk Empire, Terrence Winter and Martin Scorsese are teaming up (Mick Jagger's also involved) once again for Vinyl, a vivid look at the New York City music scene in the late '70s. What that means on the surface is that you're guaranteed to see a whole lot of dick-swinging, sex, and cocaine. Boardwalk was debauched and sensational enough—just imagine what'll happen when Winter's characters get their hands on that white.
But Vinyl will likely go deeper than that. This is something Scorsese and Jagger have been batting around since the late '90s—its creators' love for the story goes much farther than "sex, drugs and rock 'n' roll are cool." Vinyl also boasts some pretty fantastic casting—livewire Bobby Cannavale as the (admittedly unreliable) narrator, Olivia Wilde, and promising younger actors like Juno Temple and Jack Quaid. 
This show will constantly have to constantly fight itself and exhibit a lot of will power, but the sky's the limit. —Andrew Gruttadaro
---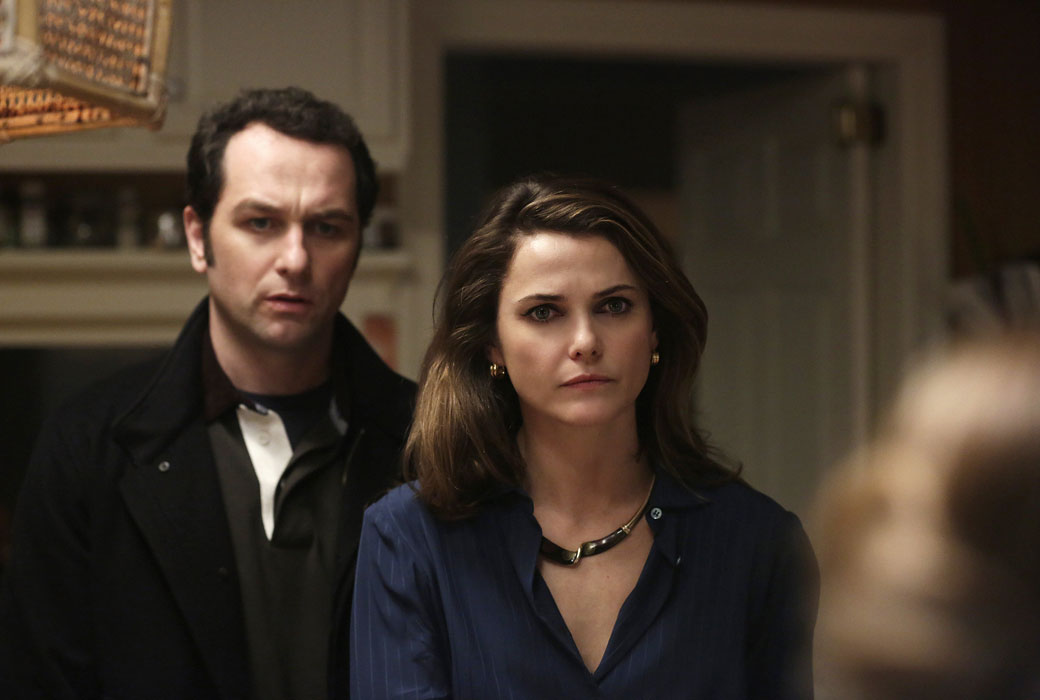 Premiere Date: March 9
Network: FX
Season #: 4
Starring: Keri Russell, Matthew Rhys
In its third season, The Americans decided to widen its scope by letting someone else in on the big secret: Philip and Elizabeth Jennings are Soviet sleeper agents. While this decision could have been a total failure, the drama's creators handled the bold move delicately, affirming that the FX show is one of the best out there. More than a show about spies, The Americans takes the Cold War, the tense and volatile relationship between the U.S. and Soviet Union in the 1980s, and makes it a metaphor for something a lot more chilling. It's a series about marriage, about family, and how we maneuver our way through the roles of dad, mom, daughter, and son. Starring Keri Russell (Felicity) and English actor Matthew Rhys, The Americans manages to be both an enticing thriller and a pensive study. It's one of the best drama's currently airing. —Eric Eidelstein
---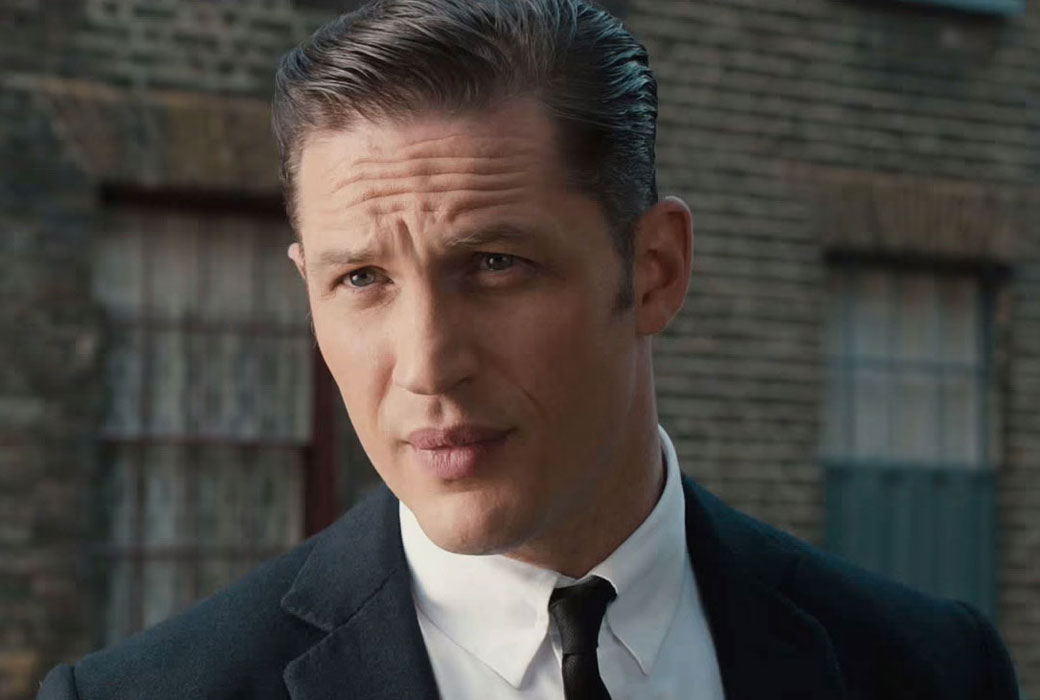 Premiere Date: TBD
Network: FX
Season #: 1
Starring: Tom Hardy, Oona Chaplin, Michael Kelly, Jonathan Pryce
Yo, Tom Hardy and his pops, Chips, are about to go in on the East India Company. The father-son duo created the story of a British adventurer returning home from Africa with a casual 14 diamonds, and to seek revenge for his father's death. Writer Steven Knight has teased the upcoming BBC and FX miniseries by describing its depiction of the EIC as a combination of the all-powerful acronymed CIA and NSA, as well as the "biggest, baddest multinational corporation on Earth." Historians have called this "excessively negative," but fuck a historian. Who wants to let history get in the way of Tom Hardy marble-mouthing his way to revenge? Make his enemy as vile and treacherous as possible to incur the wrath of the former crackhead turned action/adventure gawd. —Ian Servantes
---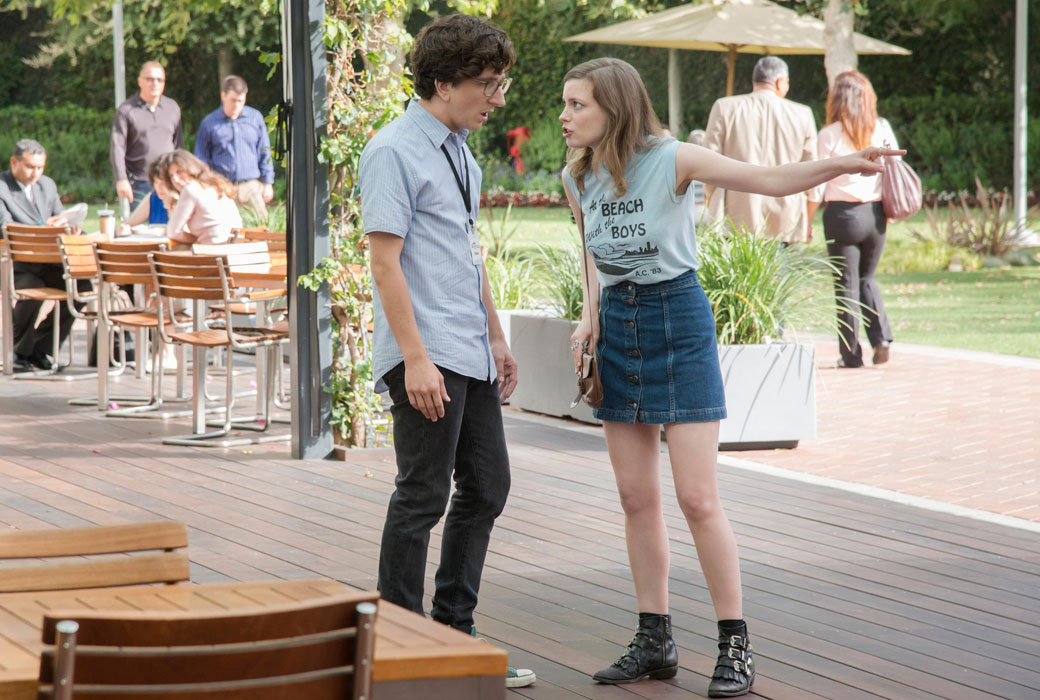 Premiere Date: Feb. 19
Network: Netflix
Season #: 1
Starring: Gillian Jacobs, Paul Rust
2016 might be the year of Netflix exhaustion. The streaming giant is set to release 30 original series throughout the year, so while we'd love to whittle down our already massive TV schedules, Netflix is doing their damnest to make that impossible, by getting into the anti-romcom romcom game. 
From Judd Apatow, Paul Rust and Leslie Arfin comes Love, another stab at the new TV genre fav, starring Rust as a nerdy guy who has recently moved into a hip, young L.A. apartment complex after he finds his girlfriend cheating on him. He ends up meeting Mickey (the endlessly charming Gillian Jacobs), a wild child lady who has recently got out of a relationship of her own. The seemingly mismatched pair end up navigating everything together that they were trying to avoid. So add it along with You're the Worst and Catastrophe to your modern romance angst (but lowkey romantic) viewing schedule. —Kerensa Cadenas
---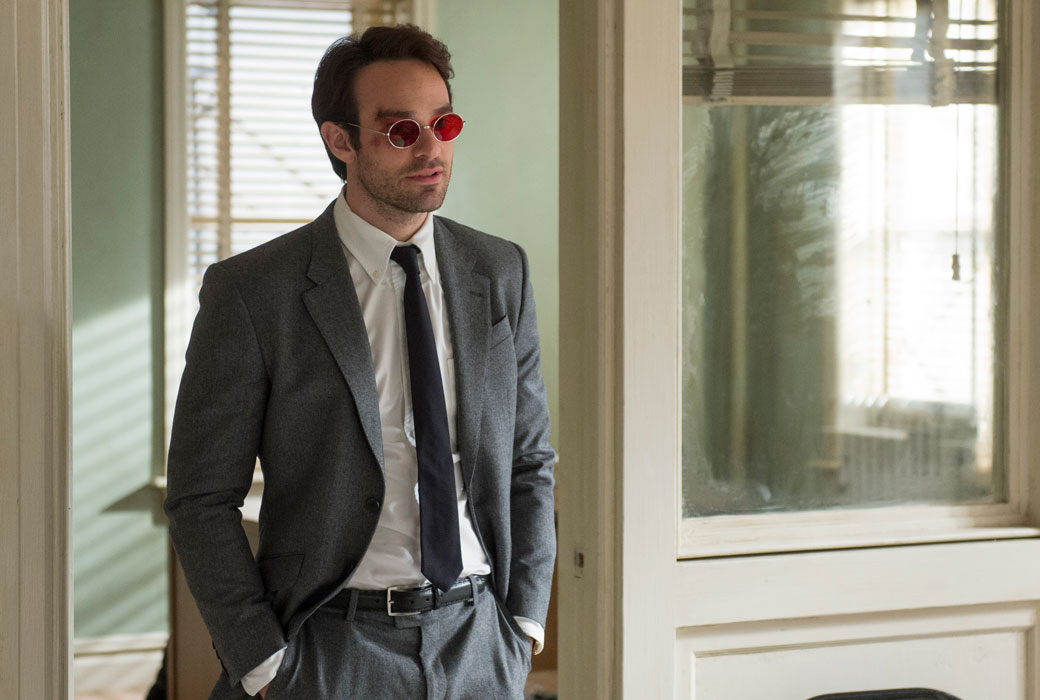 Premiere Date: March 18
Network: Netflix
Season #: 2
Starring: Charlie Cox, Vincent D'Onofrio, Deborah Ann Woll
If you thought dark Marvel shows couldn't work in this day and age, Daredevil changed that. Its first season debuted in April of 2015, and the moody, violent series received critical acclaim, showing the world that Marvel wasn't messing around when it came to truly bringing it to the small(er) screen. Vincent D'Onofrio's Wilson Fisk was a highlight, as was Charlie Cox, and it'll be intriguing to see where the story grows from here. —khal
---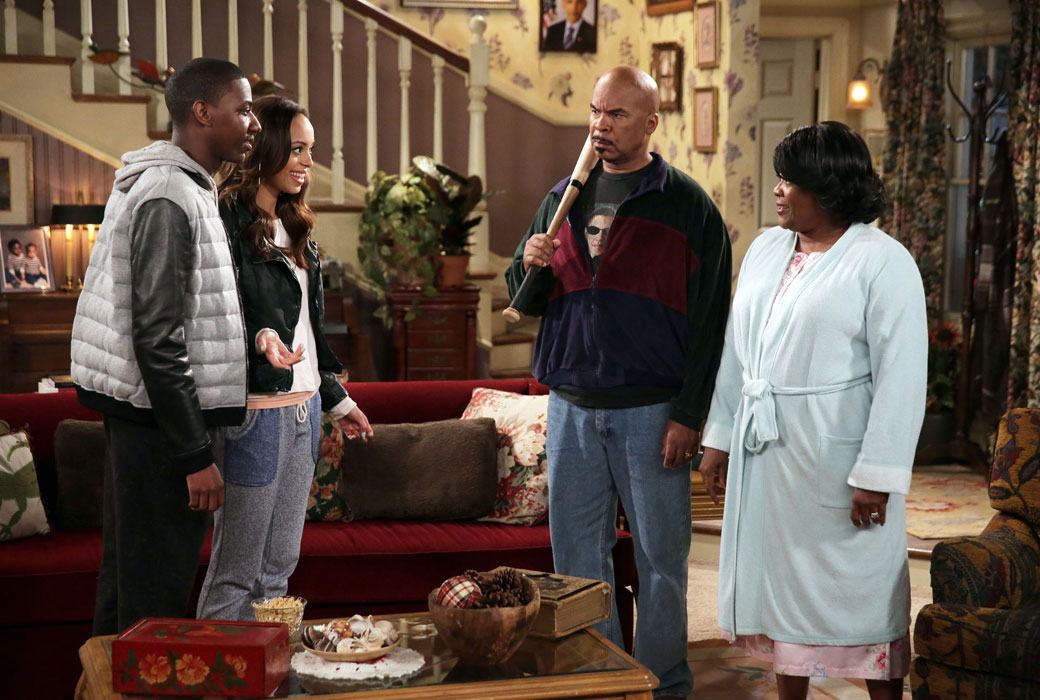 Premiere Date: Spring 2016
Network: NBC
Season #: 2
Starring: Jerrod Carmichael, Amber Stevens West, David Alan Grier, Loretta Devine
The Carmichael Show was one of the best new things to pop up in 2015, and then all of the sudden it was over. The six episodes that NBC gave comedian Jerrod Carmichael for his first season was essentially a test run, but boy, did he pass. The old school-style sitcom kept everything in the living room, the perfect place for the show—and Carmichael's hilarious fictional family—to brilliantly address hard-hitting topics like the Black Lives Matter movement, religion, and gun control. It was all so fresh, illuminating, and most importantly, funny. 
Now with a full, 10-episode order for season two, Carmichael and crew have the latitude to spread their wings and really get down to business. They made it look so easy the last time, so don't expect The Carmichael Show to slow down. This might be the best thing NBC has going for it. —Andrew Gruttadaro
---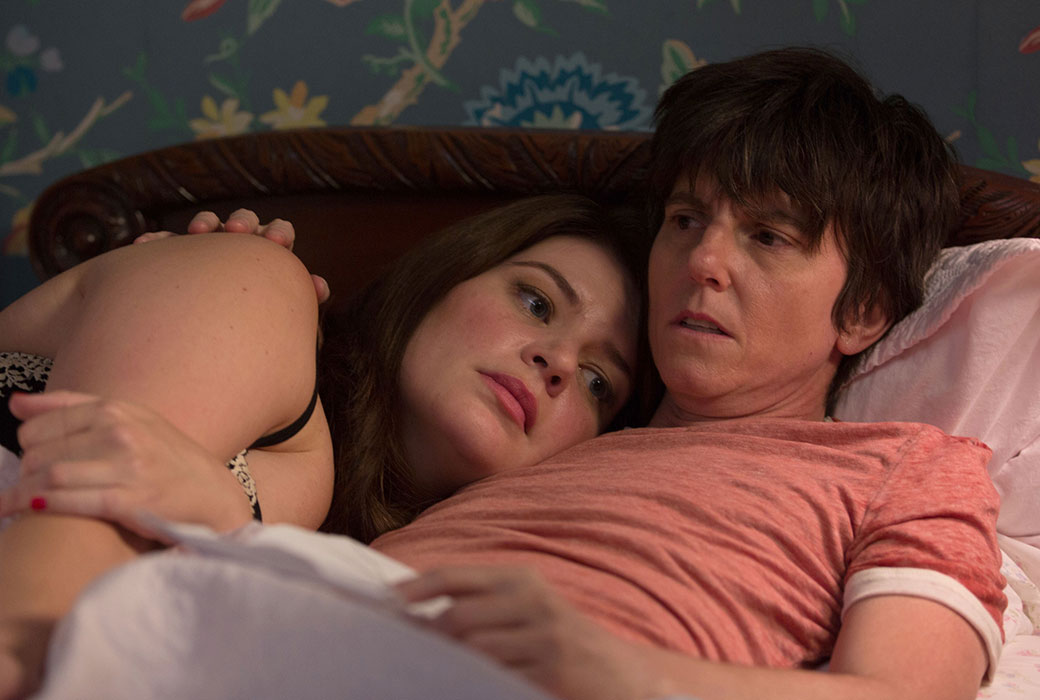 Premiere Date: TBD
Network: Amazon
Season #: 1
Starring: Tig Notaro, Casey Wilson, Noah Harpster, John Rothman
Incredibly tragic circumstances suddenly propelled Tig Notaro to the top of the comedy pyramid in 2012 after a now legendary set at the Los Angeles based comedy club, Largo. Notaro spoke frankly about her recent breast cancer diagnosis, the recent death of her mother and her girlfriend breaking up with her. Since then Notaro has been in demand with an HBO standup special, a Netflix documentary and her own Amazon TV series. 
One Mississippi mines Notaro's personal life, bringing her tough 2012 period to life, with the help of co-writer Diablo Cody. And the pilot, which Amazon released late last year, follows Tig down to her hometown to very, very sadly take her mother off life support. On top of that Tig's health isn't doing well after a severe intestinal infection and a recent double mastectomy. Add a ditzy girlfriend (played by Casey Wilson) and Tig's family and there's certainly humor, but much like Amazon's hit Transparent, it straddles the line between tragedy and comedy, which sets the tone for the upcoming first season—refreshingly honest. —Kerensa Cadenas
---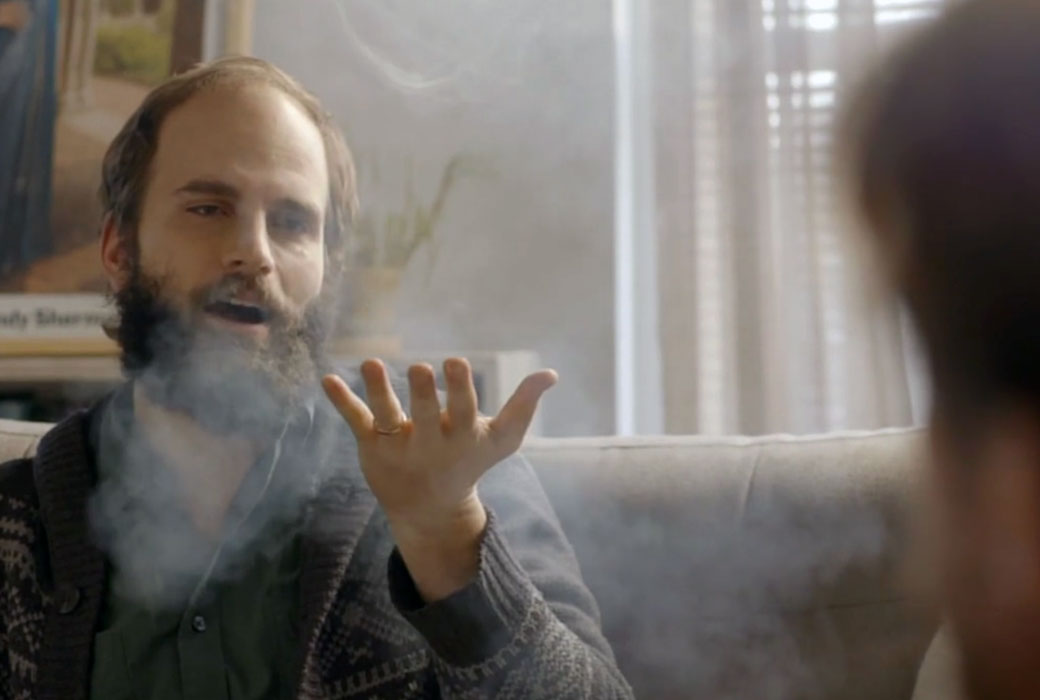 Premiere Date: TBD
Network: HBO
Season #: 3 (Previous two seasons aired on Vimeo)
Starring: Ben Sinclair
Husband-and-wife duo Ben Sinclair and Katja Blichfeld's stoner comedy has been growing steadily since debuting as an independent web series in 2012. Vimeo picked up cycles five and six as its first original series in 2014, and HBO committed in 2015 to six episodes set to air sometime this year. But despite this success, High Maintenance still feels like the Internet's best kept secret. 
Each episode uses Sinclair's nameless weed dealer as a lens into the idiosyncratic life of a New Yorker, from overwhelmed Airbnb hosts, to a shut-in who lives with his mom, to Hannibal Buress playing himself. Early episodes stood on their own, but as the series has progressed characters have begun to recur and establish the strange webs that surround dealers. Each story has varying degrees of hilarity, but at the heart of the show is the idea that every New Yorker is just doing their best not to be crushed. One episode follows a woman with stomach cancer, but there's still humor to be found in a middle-age lady returning to the pot game to regain her appetite. Everybody needs to be watching High Maintenance, and HBO is set to use its might to make sure that finally happens. —Ian Servantes
---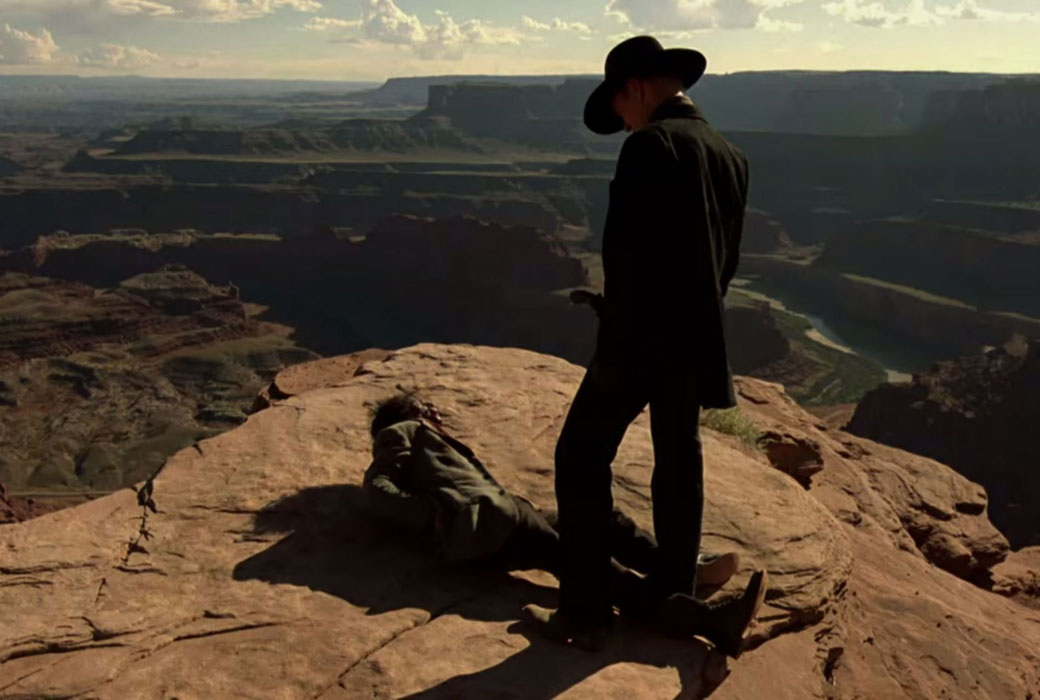 Premiere Date: TBD
Network: HBO
Season #: 1
Starring: Anthony Hopkins, Evan Rachel Wood, Ed Harris, Jeffrey Wright
HBO needs a new hit, badly. Game of Thrones enters its sixth season, back creaking from struggling to hoist the network above the fray amidst the ever-widening landscape of TV. Girls' popularity has waned. True Detective season 2—lmao. The Jinx was dope, but as far as fiction is concerned, the Home Box Office is losing ground. Will Westworld be the property that puts it back on the map? It's got the clout in executive producers J.J. Abrams and Jonathan Nolan. It's got the A-list cast. Most importantly, it's got the so out-there it demands your attention premise, so shrouded in mystery that no one truly knows the extent of it yet. It's set in a futuristic theme park, where said theme is the Wild West. The robots who populate it are sentient. It sounds like Jurassic Park meets Firefly, which may be too ridiculous a concept to sustain week-to-week. But a big swing is exactly what this channel needs to maintain its rep. Everyone's going to tune in to see if it connects. —Frazier Tharpe
---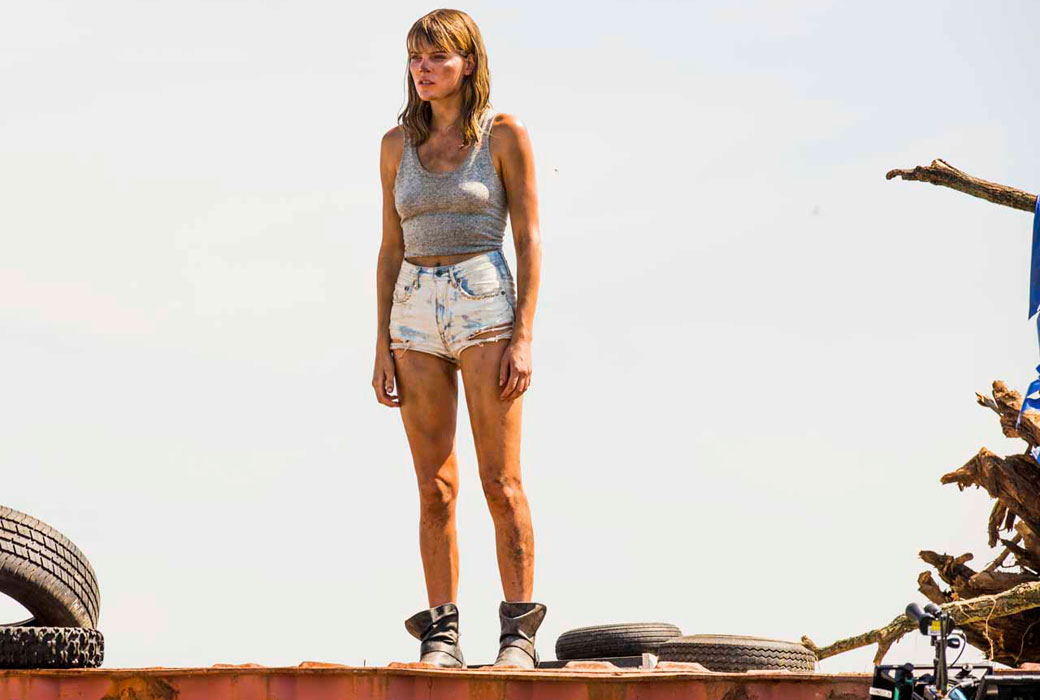 Premiere Date: March 30
Network: Hulu
​Season #: 1
Starring: Aaron Paul, Michelle Monaghan, Hugh Dancy, Emma Greenwell
In this post-Going Clear world we're living in, what we really needed was more smart television about cults. From what we've seen so far, Hulu's The Path looks promising. Executive produced by Jessica Goldberg and Jason Katims, the show stars Breaking Bad alum Aaron Paul as a man experiencing a crisis of faith with the cult-like Meyerist Movement in Upstate New York—a prime location for a sketchy sect if ever there was one.
The Path also brought on talents Michelle Monaghan and Hugh Dancy, the benevolent leader of the Meyerist Movement, so the talent's certainly there. It's worth noting that it will not be a show loosely based on Scientology as previously rumored. But with some deeply problematic faith-based oppression, this definitely seems like it's going to deliver on the Internet's thirst for a good conspiracy series. —Catie Keck
---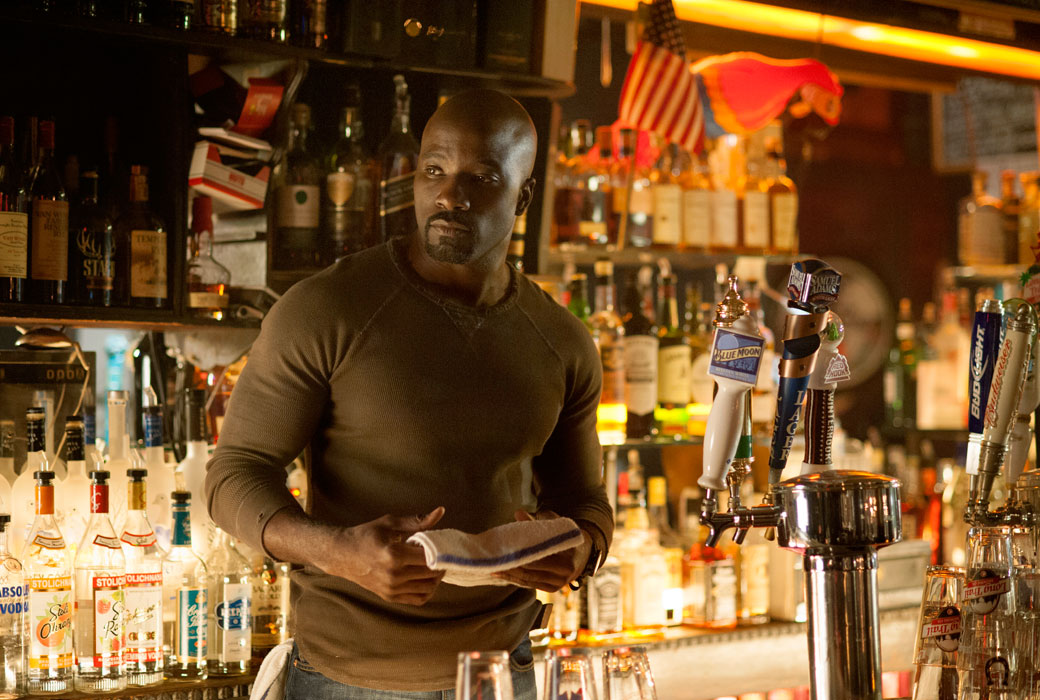 Premiere Date: April 2016
Network: Netflix
Season #: 1
Starring: Mike Colter, Mahershala Ali, Frankie Faison
We first got introduced to the mighty Luke Cage in Marvel's magnificent Netflix series Jessica Jones, and with Marvel's Hell's Kitchen growing on Netflix, it's great to see an infinitely strong African-American character from the Marvel world finally kicking ass on television. With acclaimed writer Cheo Hodari Coker on board as showrunner, and Mike Colter bringing a sexy, mysterious vibe to Cage, it will be intriguing to see what kind of hell gets dropped on top of Harlem...and how Luke powers his way through. —khal
---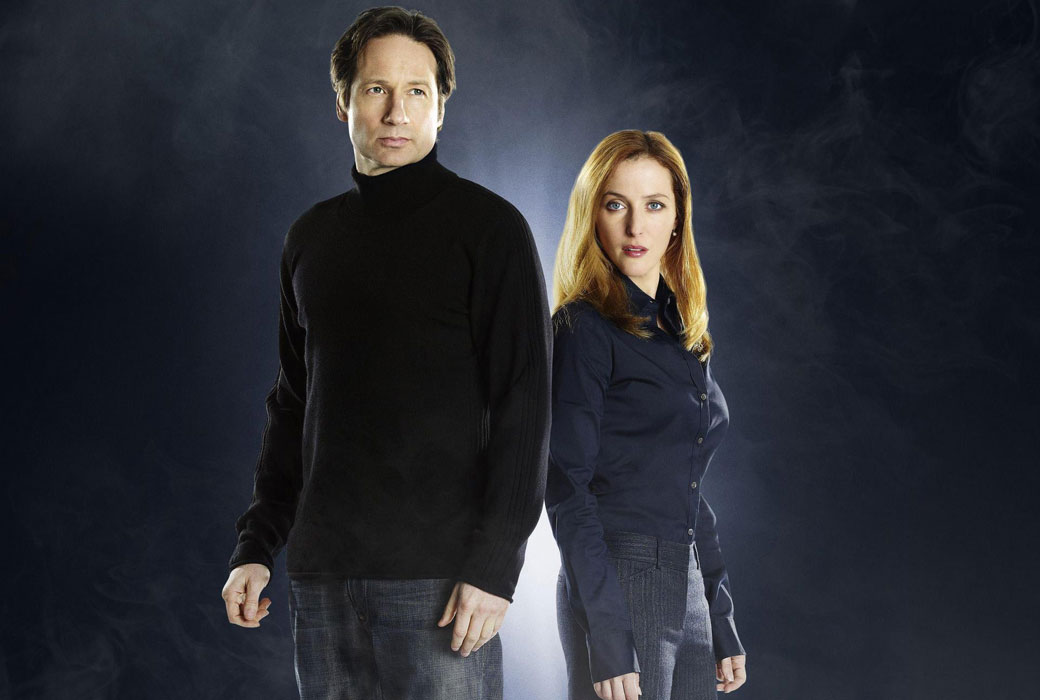 Premiere Date: Jan. 24
Network: FOX
Season #: 1
Starring: Gillian Anderson, David Duchovony, Joel McHale, Lauren Ambrose, Robbie Amell, Rhys Darby, Kumail Nanjiani
Doing an X-Files reboot without the O.G. Fox Mulder and Dana Scully would have sealed the show's fate for any network. How FOX managed to snag David Duchovny and Gillian Anderson more than 10 years after their iconic show's initial nearly decade-long run is well...incredibly fortunate. But what's this going to look like in a 21st century setting? Surely a show of this caliber will eschew its low-budget alien goo in favor of something more realistic? And perhaps most importantly: Will Scully still be a skeptic now that we're certain that life beyond Earth actually exists?
X-Files veterans Glen Morgan, Darin Morgan, and James Wong will ensure some continuity from a writing and directing standpoint, which is reassuring. William B. Davis will be back as "Cigarette Smoking Man" and will be joined by newcomers Joel McHale, Lauren Ambrose, Robbie Amell, Rhys Darby, and Kumail Nanjiani. Per the new series trailer, the dream team seems to be up to its old antics. "I've seen this before," says Scully, scolding Mulder for being woke as usual. "You're on fire, believing that you're on to some truth—that you can save the world!" And in fact the world is in danger; a bunch of thirsty hooligans got ahold of some ancient alien technology and a possible alien captive—bad news for both the government and humanity—and must be stopped. Beyond that we know little, but we can't wait to see what's in store. —Catie Keck
---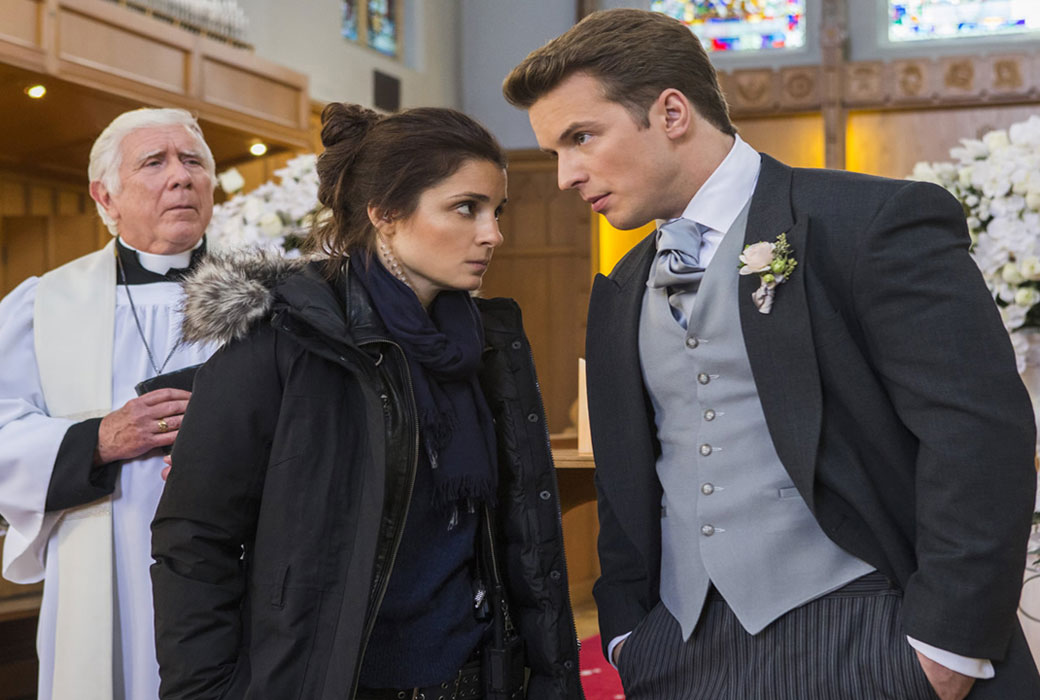 Premiere Date: Summer 2016
Network: Lifetime
Season #: 2
Starring: Shiri Appleby, Constance Zimmer, Craig Bierko 
The show that you likely slept on because it's on Lifetime (and that made our Best TV of 2015 list) will return this summer to yet again stir the pot of reality television. And while last season focused on the women contestants of reality TV and puppeteering them behind the scenes, this season will focus on the men. 
Specifically, UnReal will tackle what ABC won't: having a black man as the titular bachelor of their show. It'll stick to the same format (despite teases of switching it up in last season's finale), with Darius, a professional football player, looking for love. So while season two will explicitly deal with race, executive producer Sarah Gertrude Shapiro wants to explore much more than that. "What [we're] both incredibly interested in talking about in season 2 is masculinity, and how does the men's rights movement intersect with feminism?" she toldEntertainment Weekly. Sounds like season two of UnReal won't lighten up at all. And we really don't want it to. —Kerensa Cadenas
---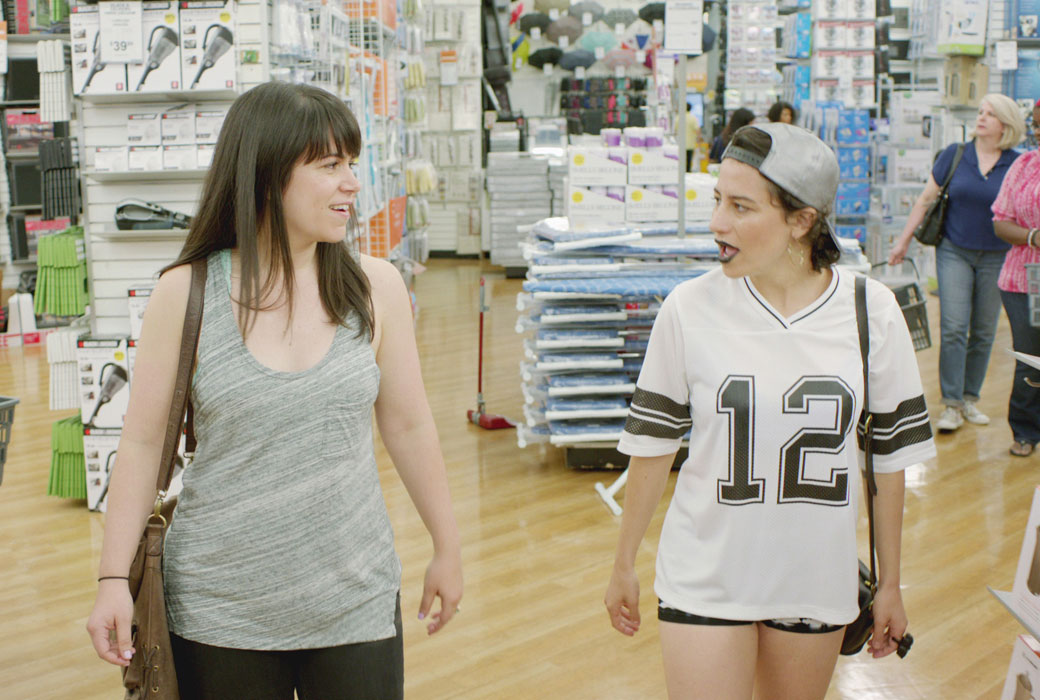 Premiere Date: Feb. 17
Network: Comedy Central
Season #: 3
Starring: Abbi Jacobson, Ilana Glazer
In just two seasons, Ilana Glazer and Abbi Jacobson have reinvigorated stoner comedy with their twentysomething weed-fueled antics across their heightened New York playground. The second season managed to be more brilliant than the first, with Ilana and Abbi doing, at first, seemingly mundane things—getting wisdom teeth taken out, party-hopping, finally sleeping with a long-burning crush—that all eventually turned into the most extreme versions of each situation: an edible/wisdom tooth induced psychedelic trip to Whole Foods, Val (the ideal blackout persona), and well, pegging. 
There's not a ton of details of what season three will hold, though we do know we'll go to the DMV, have new dating prospects, and visit Abbi's dad. Oh, and Hillary Clinton will casually show up during the season. Sometimes it be like that I guess. —Kerensa Cadenas
---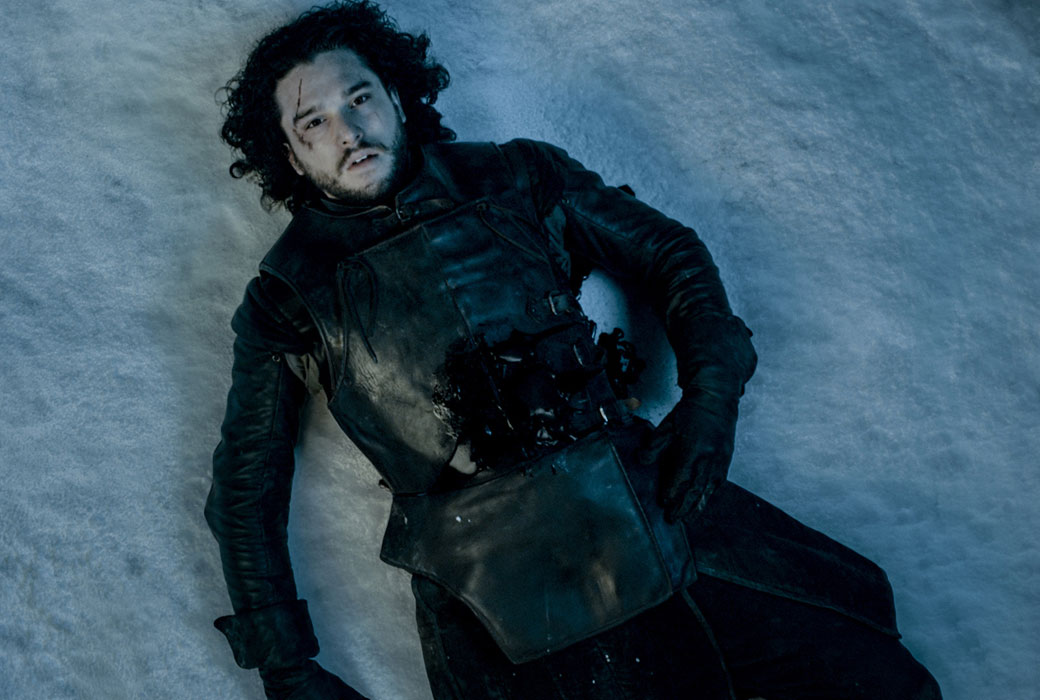 Premiere Date: April 24
Network: HBO
Season #: 6
Starring: Peter Dinklage, Sophie Turner, Kit Harington, Maisie Williams​
Last season was the first time my confidence in Game of Thrones ever wavered. Certain episodes dragged, the entire plot in Dorne was garbage, and the show's depiction of violence against women truly hit a tipping point. Season five made people say "I quit," and actually mean it. But as weird as this sounds, all of that is the main reason why I'm more excited to see how showrunners David Benioff and D.B. Weiss turn the tides this season.
Last season obviously ended on an enormous cliffhanger, and while I'm positive Jon Snow is not gone, I have no idea the capacity in which he will return. The end of season five was also a turning point for characters like Sansa Stark and the Playa Formerly Known as Theon Greyjoy, Arya Stark, and Daenerys Targaryen, who might actually be more tolerable now that she's been deported from her throne of self-righteousness. Things are headed in the right direction (a GoT director even vowed that the show was gonna tone down its sexual violence!) and with the White Walkers finally coming into play (and producing G.O.A.T. action sequences), Thrones is looking like it'll get back on track. —Andrew Gruttadaro
---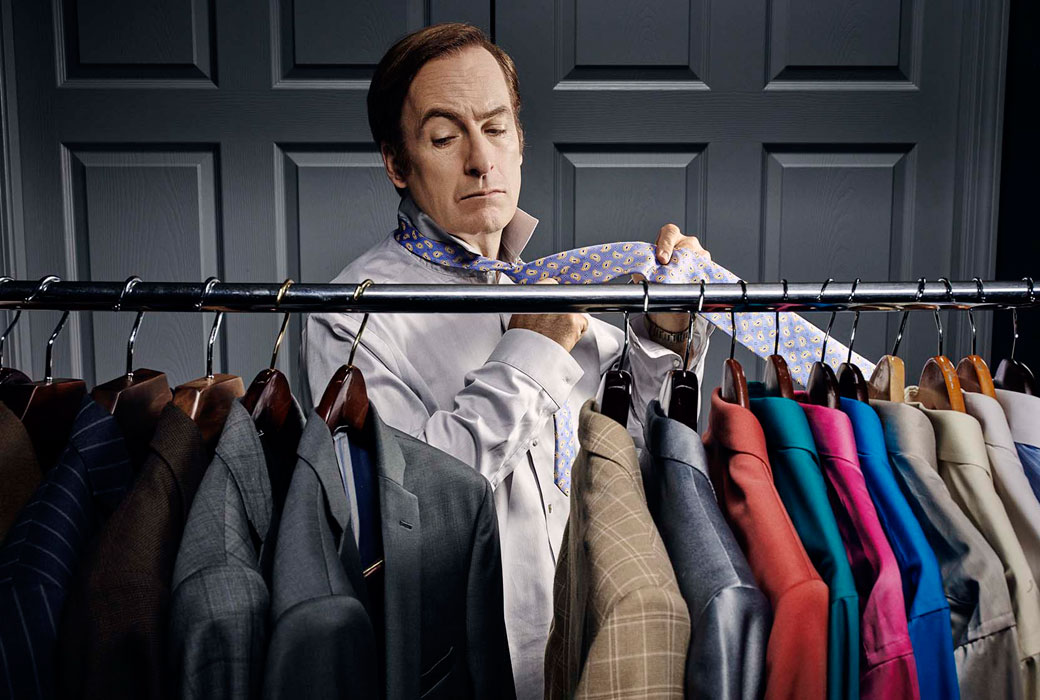 Premiere Date: Feb. 15
Network: AMC
Season #: 2
Starring: Bob Odenkirk, Jonathan Banks
We can't front: Many of us were suspect about how the people behind Breaking Bad could make us care about a prequel to the series focusing on the slick lawyer Saul Goodman. Every question about the series was washed away though when the first season of Better Call Saul debuted in early 2015. Taking us back years before he became Saul Goodman, we get to see Bob Odenkirk's Jimmy McGill struggle to both be taken seriously as a lawyer and stay on the straight and narrow, especially since "Slippin' Jimmy" was such a devious man in a previous life. The nods to Breaking Bad were intriguing, but the performances in Better Call Saul hooked you onto this story of redemption that you know is just two steps away from the shoe dropping from the other foot. Knowing what we know, it's hard to get so wrapped up in Jimmy's life as a "good lawyer," but it also built the anticipation for his eventual downfall. —khal
---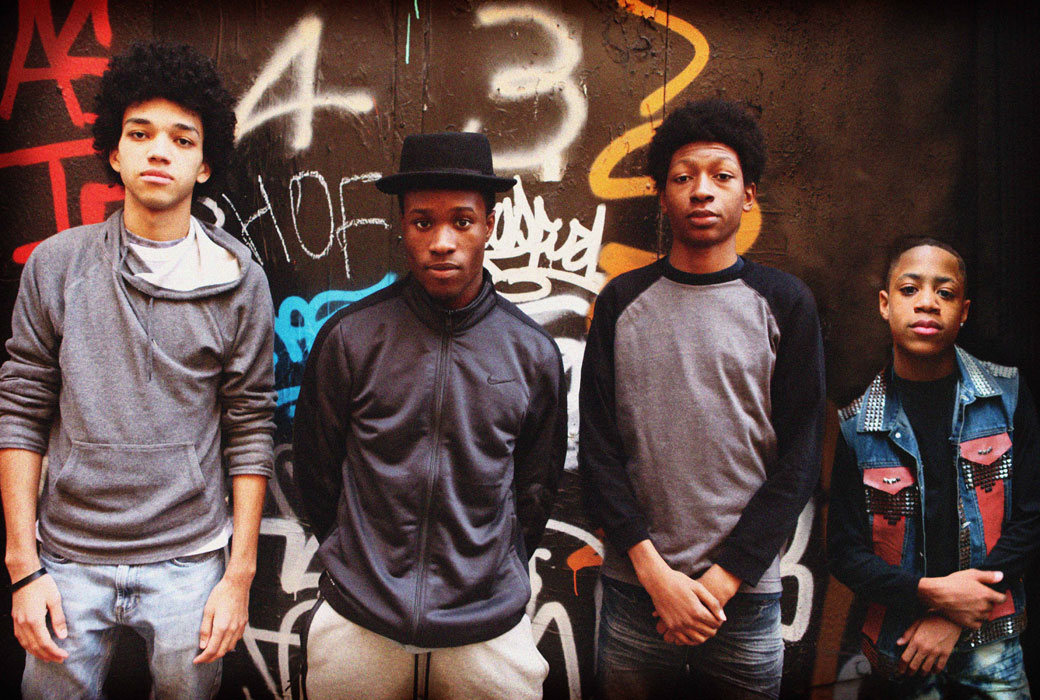 Premiere Date: TBD
Network: Netflix
Season #: 1
Starring: Shameik Moore, Jaden Smith, Yahya Abdul-Mateen II, Mamoudou Athie, Skylan Brooks
Stock in hip-hop shows and movies is at an all-time high right now, with Baz Luhrmann and Netflix as one of the many partnerships getting into the mix. The Get Down will take it back further than anyone else, long before N.W.A. brought gangsta rap to mainstream America, to the genesis of hip-hop in 1970s New York. Dope's Shameik Moore and the young gawd Jaden Smith are part of a group of South Bronx teenagers navigating the transforming city. The beautiful, peak Luhrmann trailer showcases the original tenants of the lifestyle: graffiti, b-boying, scratching, and rapping—but the parties and the group's ambition are threatened by violence. A final release date hasn't been set, but look out for 13 episodes to drop at once sometime this year. And then look out for the "which hip-hop show is better?" argument pitting The Get Down, The Breaks and Atlanta against each other. —Ian Servantes
---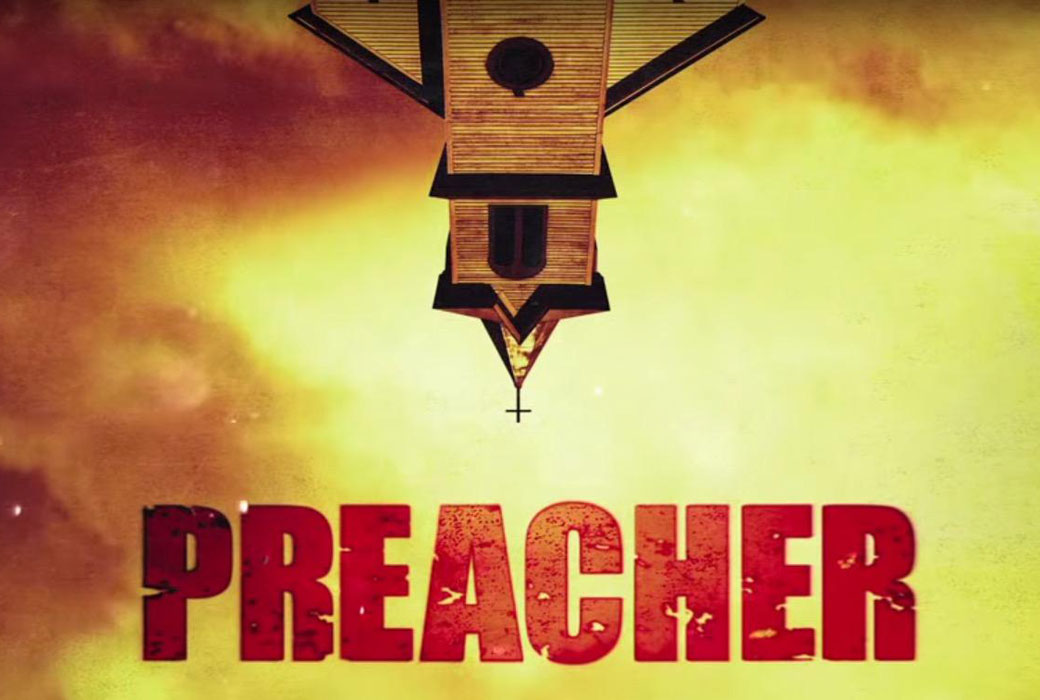 Premiere Date: TBD
Network: AMC
Season #: 1
Starring: Dominic Cooper, Ruth Negga, Jamie Anne Allman, Yolanda Aragon
Comic book fans have held Preacher as one of the greatest comic book series of all time. OF ALL TIME. It's the right mixture of comedy, seriousness, and ultraviolence that, well, sounds perfect for a TV show. While the series has been talked about for years, Seth Rogen finally figured out the best way to translate the story of a preacher who is inhabited by a power that can make anyone do what he says, for good or ill, on AMC, a.k.a. the best network for comic book adaptations on television. It's one of those situations where all of the cards aligned, and it's their game to lose. —khal
---
3. american crime story: the people v. o.j. simpson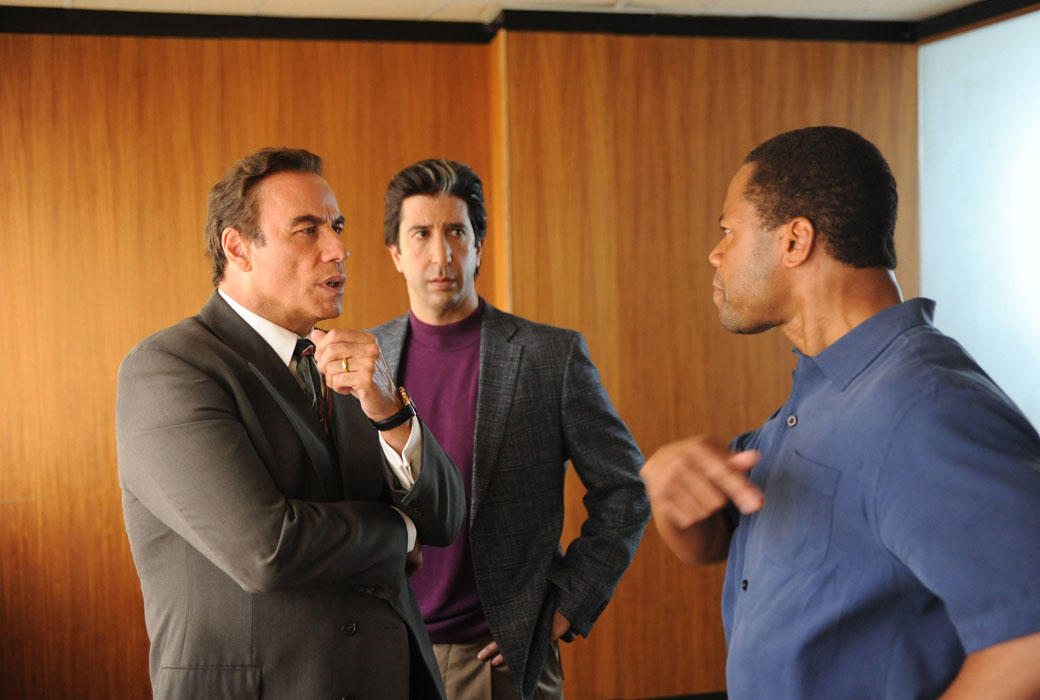 Premiere Date: Feb. 2
Network: FX
Season #: 1
Starring: Sarah Paulson, Cuba Gooding Jr., John Travolta, David Schwimmer
Ryan Murphy really seems to pull from his own bag when reaching for new concepts, and that's what we can safely expect from his newest endeavor. American Crime Story—created by Scott Alexander and Larry Karaszewski and executive produced by Murphy and Brad Falchuk—will, like it's American Horror Story cousin, be an anthology series starring one of Murphy's prized pupils (hi, Sarah Paulson) as well as Cuba Gooding Jr. as O.J.
The series feels noticeably similar to Murphy's other projects, but there's no room for campy humor here. The first season will be modeled on Jeffrey Toobin's "The Run of His Life, The People vs. OJ Simpson" and will examine events leading up to and surrounding Simpson's prosecution. And Murphy has tapped a high profile cast, too. Selma Blair will play Kris Jenner; David Schwimmer is cast as Robert Kardashian Sr; Paulson's playing prosecutor Marcia Clark; and John Travolta is Robert Shapiro. If the recent flood of successful true crime series is any indication (regardless of your feelings about Murphy-led productions), this one's sure to pop off. —Catie Keck
---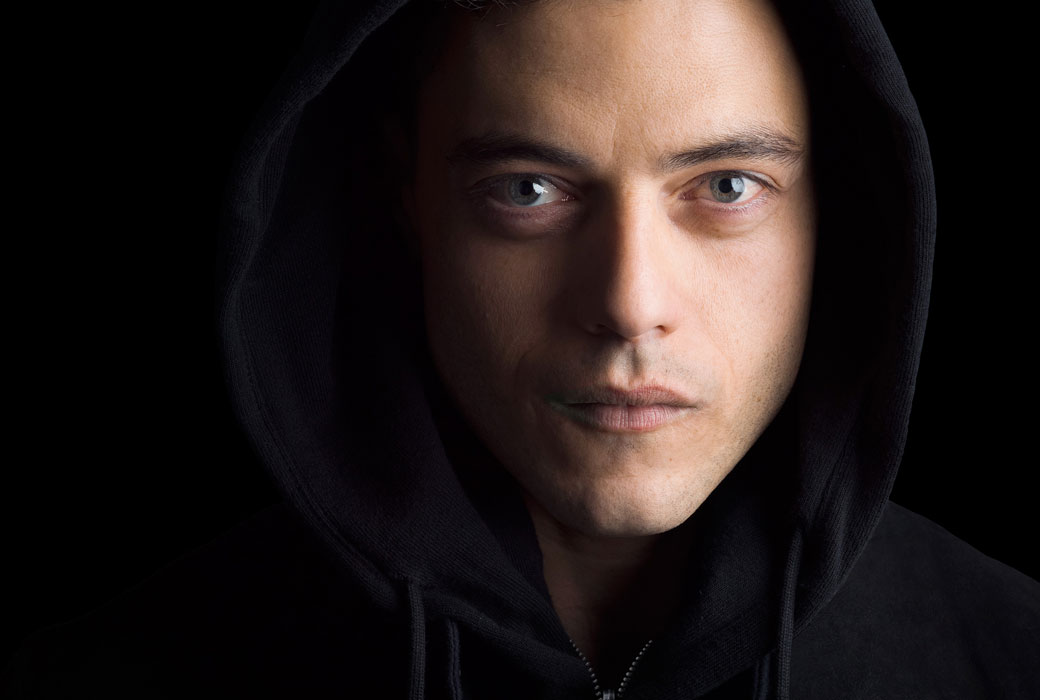 Premiere Date: TBD
Network: USA
Season #: 2
Starring: Rami Malek, Christian Slater, Portia Doubleday, Carly Chaikin
The best show of 2015 is looking to go back to back in 2016. And honestly, we're not expecting anything less. Under the watchful eye of Sam Esmail, the stunning first season about this unhinged hacker was creatively ambitious, narratively thrilling, and showed a confidence that most shows take years to develop. But maybe most importantly, season one ended with a ton of story left to tell. Many flash-in-the-pan, out-of-the-gate hits burn off their plot so fast that their returns end up being lackluster (remember Homeland?), but not Mr. Robot.
While season one was about unpeeling the layers of protagonist Eliot's (Rami Malek) psychosis, season two will showcase the fallout of that. And truthfully, that could turn out to be even more devastating than Mr. Robot's first at-bat. —Andrew Gruttadaro
---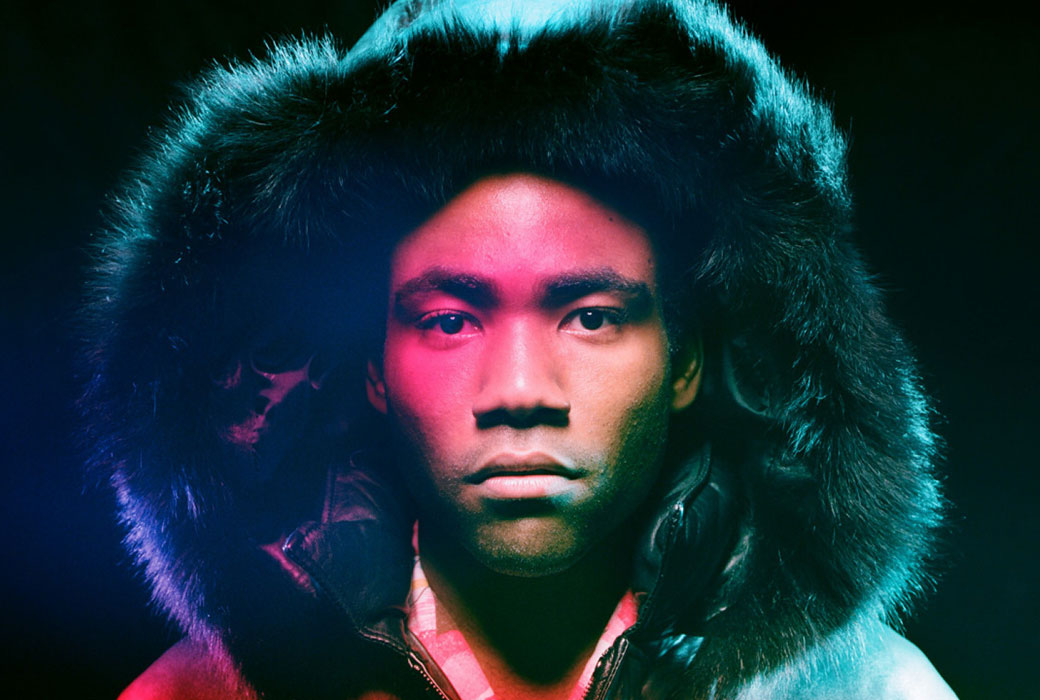 Premiere Date: TBD
Network: FX
Season #: 1
Starring: Donald Glover, Brian Tyree Henry, Keith Stanfield, Zazie Beetz
Donald Glover is largely a ghost these days, popping up occasionally in movies, interviews, and classic '90s R&B covers. When it comes to his own projects—his next Childish Gambino album and FX show Atlanta—he's been frustratingly quiet and avoided any and all promotion on social media. Everything we know about the new show still without a premiere date has been gleaned from press releases instead of the man himself. 
So here are the basics: FX has ordered 10 episodes of the ATL hip-hop comedy created and starring Glover. He plays a struggling, artistic loner named Earn who's trying to crack into the rap game with his bubbling rapper cousin Alfred, played by Brian Tyree Henry. His most prominent co-star is Keith Stanfield, who crushed last year in a (too) brief role as Snoop Dogg in Straight Outta Compton and will play Alfred's right-hand man and musical collaborator. And… that's about it. 
It's safe to assume to assume Atlanta will be less goofy than his previous efforts on 30 Rock and Community and more like his solo-penned short film Clapping for the Wrong Reasons. And given his past television success and familiarity with the hip-hop game, we don't expect a flop. We're just waiting for FX or Gambino (less likely) to tell us more. —Ian Servantes