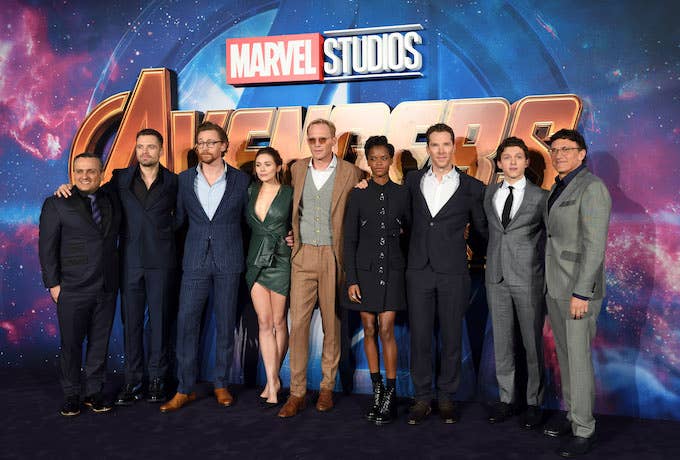 Marvel shared the official synopsis of Avengers: Endgame, giving us further hints as to what's going to happen in the final film of this era in the Marvel Cinematic Universe.
Theater chain AMC has update its website with the rundown for the Avengers: Infinity War follow-up and lists the runtime as 3 hours, 2 minutes. pic.twitter.com/Uy4LEAsnJg
While Marvel is still being characteristically tight-lipped about little details (beyond Robert Downey Jr. making it back from space), the tone of the synopsis tells us that things are going to get bleak: "The grave course of events set in motion by Thanos that wiped out half the universe and fractured the Avengers ranks compels the remaining Avengers to take one final stand in Marvel Studios' grand conclusion to twenty-two films, Avengers: Endgame."
That doesn't give us much to go on, keeping in line with dispatches from the studio and actors in the film. Chris Pratt told fans that Endgame will satisfy fans who have followed along for over a decade, but balked at offering much more. "Everything it promises in the previous movie, it delivers on, and so much more," he said on Good Morning America."I could tell you so much. I could. I am a vault of information that would break the internet."
One new bit that will please crumb-gobbling fans is the movie's runtime. The end of an epic era is proportionately bloated, clocking it at 3 hours and 2 minutes. Beyond that, we'll have to wait until next month.