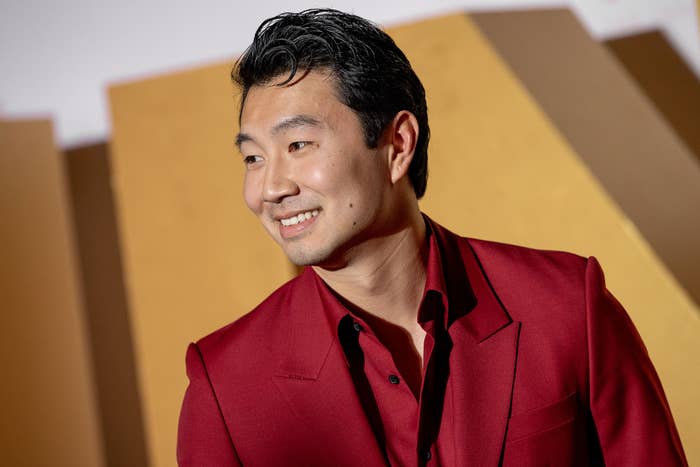 What New Year's resolutions could you possibly have when you're Simu Liu? You've just come off the most successful year of your life, debuting as Marvel's first Asian superhero and throat punching the assignment. Your movie, Shang-Chi and the Legend of the Ten Rings, set pandemic-era records at the box office and got greenlit for a sequel. You're now a global superstar, a trailblazer for Asian representation, the Internet's new boyfriend, Canada's new obsession, and a worthy contender to The Rock on the celebrity likeability index. Forget new year, new me. The guy you were last year? Be him forever.
Or so you'd think the logic would go. But even the irreproachable Shang-Chi has things he wants to improve on. "My new year's resolution is to stop overordering at restaurants," the Canadian actor drolly tweeted the other day, before adding: "Just kidding it's actually to do better at protecting my mental health but that's not as funny."
Two years into a global health crisis, staying on top of your psychological well-being can be a challenge. Turns out becoming absurdly famous overnight doesn't help either. Since his coronation as a Marvel Cinematic Universe lead, Liu's gained many admirers, but not without the requisite swarm of petulant online haters that comes with the spotlight. Sprinkle in the surge in anti-Asian racism we've seen the last couple years and, well, welcome to the circus.
"I've had miserable, miserable days where I've just looked through Twitter and felt awful about the things that people were saying about me," Liu tells Complex Canada. "But then you go out into the world and in life, and it's like, nobody would say that to your face."
So, for his own sanity, Simu's resolved to change his relationship with social media, and focus on the things that bring him peace. One such thing? Music. Liu tells us he's cooking up some tracks with 88rising, the Asian arts collective that oversaw the Shang-Chi soundtrack, because yes, dude's annoyingly talented at everything. Another thing? Home. Over the holidays, he flew back to Toronto and reconnected with his roots, all Gordon Bombay like—kicking back with his parents in Mississauga, driving by the suburban malls he used to hang out at, catching a Raptors game. "Those moments are very grounding," he says. "And they make you feel like a human being."
We recently caught up with Liu for a wide-ranging chat about everything: the Shang-Chi sequel, how he's been dealing with trolls, his upcoming music project, his love for the Raptors' Yuta Watanabe, the weight of repping the global Asian community, and more. The interview, edited for clarity, is below.
How's it going, Simu? It seems like you've been busy, which maybe is a huge understatement.
Yeah. [Laughs.] It has been the busiest few months of my life. I haven't had a good night's sleep in a minute, but it's been pretty incredible too. I feel like I'm constantly in a state of disbelief, just of how many life milestones have happened in the span of like, really, 100 days, maybe. You know, I got to host SNL, accepted the People's Choice Award for Best Action Film for Shang-Chi, I was on Hot Ones, I was on The Tonight Show Starring Jimmy Fallon twice. It really just is crazy. Usually, I would have preferred that I would get these spaced out a little bit just so you could actually process one thing before the next thing is about to happen, but that's not the way that life works, especially in showbiz. It's very feast or famine.
Yeah, I was gonna ask, what's it like going from being this kid who grew up in the quiet Erin Mills district of quiet Mississauga, to being almost literally everywhere? I imagine it's a lot for the brain to process.
It's so funny that you say that. I was back home just about a week or so ago, back in Sauga with my parents, and there are moments where life feels almost normal, you know? Like, I'm driving up my street, the same street that my parents and I lived on for like 23 years, or we're passing by the Erin Mills Town Center where I used to hang out with my friends for countless, countless hours. And those moments are very grounding. And they make you feel like a human being. And then, of course, inevitably, you step into a restaurant and people start recognizing you and then you're like, 'Oh yeah, that life is not there anymore.' But at least within my home, the home that we shared, I'm still my parents' son and we can still just sit around a table and just kind of be, which is nice.
"Who doesn't love those iconic Marilyn Monroe towers? I think maybe the next great fight scene can happen in the Playdium."
You mentioned appearing on Hot Ones a question ago. Great episode. Since we're Complex and all, let's talk about that. What surprised you the most about that experience, and especially the aftermath of it? 
OK, first of all, Sean is incredibly well researched. He really digs deep and finds people that are close to you and interviews them, and gets the background that you need to make a really cool interview. And practically, I would say the thing that surprised me the most is how much spicier Da' Bomb is than anything else I've ever had in my entire life. Da' Bomb is Da' Worst. It's not even good. Like, it's not even tasty. It's just this chemical spice that's not pleasant. It's not rooted in anything; there's no pepper, there's no hint of anything organic in there. Somebody in a lab was just like, "Let me just make the spiciest thing imaginable and not worry about flavor at all." And then, I'll say about the aftermath, I was in my bed curled up in a fetal position at 7 a.m. the next morning and I couldn't sleep because my stomach was just killing me. And then I was on the toilet and, you know, everyone knows about the ring of fire, OK? That was one of the worst rings of fire I've ever experienced. Really, truly, truly awful.
[Laughs.] Yeah, I tried going through the entire Hot Ones gamut once. It ruined me for like two days. I was out of commission.
Yeah. And I don't want to toot my own horn too much, but I took chunky bites. I wasn't dainty about it. I went in. I wasn't super familiar with Da' Bomb to begin with, and so I don't know if it worked out in my favor. I didn't have any expectations going in, so I took a massive bite and deeply, deeply regretted it later.
Awkward segue but speaking of things that are da' bomb, the Shang-Chi sequel was recently announced. I mean, that's pretty bomb news. How does it feel?
I feel pretty good. Like, OK, I wasn't necessarily surprised. I mean, we were the No. 1 movie in the domestic box office in the pandemic era [Editor's note: Spider-Man: No Way Home has since overtaken it] so I knew that we were probably going to do another one. But what I really loved was hearing about Destin [Daniel Cretton] coming back. Again, not a surprise, but we absolutely love to see it. He's such a critical part of the success of that movie. And I want to say, I often get a disproportionate amount of credit for the movie doing as well as we did, but it really, really is Destin. You know, it's the filmmaker and storyteller. It's very much his medium. And so, him coming back means that we get to do it all over again, which is fantastic. And then, seeing all the other stuff that he's locked in with Disney and Marvel makes me incredibly happy as well. I think he deserves all the things in the world, and all the success. He's a truly special filmmaker.
But also, it must just feel good just to prove all those Shang-Chi doubters wrong. I saw your tweet about that. Flopped so hard!
[Laughs.] I don't think I'm nearly as petty as people think I am, but I think I just go for the funny. I'll go for the funny, especially on Twitter. It was a funny-sounding tweet to say: "Flopped so hard we got a sequel." But truly, truly, I'm not that petty. Maybe a little bit, but not constantly thinking about the haters. 
It is fun to flex on them sometimes, though.
Yeah, a little bit, I'll admit. 
There are so many ways the Shang-Chi sequel can go. At the end of the first one, Shaun and Katy are in an interesting spot, linking up with Wong again and meeting some familiar faces. Your sister Xialing has her own game going with the Ten Rings. What are you most curious to find out next about the character and that universe? What would you want to explore?
I think just what Shaun decides to do with all this newfound power, you know? It kind of consumed his father, consumed Wenwu. I'm curious as to how someone much younger, much more inexperienced, would fare against the rings. Just this idea of all of a sudden being gifted something that's so powerful but also so dangerous. And then the other big question I have is, you know, in what way does Shaun fit in with the rest of the MCU? Who are you going to see? What kind of crazy team-ups? What kinda tie-ins, Easter eggs? I'm just as much in the dark and everyone else, so I don't know anything, but I'm excited to dive into that process. 
"To the mans out there, I just wanna say, I'm all about the mandem, bro! I'm out here repping the 6ix, fam! Aite? We out here. Jheeze!"
What I really wanna ask is: Have you considered trying to convince Destin Daniel Crettin to film the sequel in Mississauga?
[Laughs.] You know, I think Canadian tax credits can be quite good. I need to be more on that, I need to be more on that. There's lots of a beautiful scenery in Mississauga, alright? We got malls, we got… malls. [Laughs.] We got Dixie Outlet Mall, we got Square One, we got Erin Mills Town Centre, we got South Common—so many malls! But, you know, what else? Who doesn't love those iconic Marilyn Monroe towers? I think maybe the next great fight scene can happen in the Playdium. [Laughs.] In the batting cage and the go-kart track. We've got to make this happen. 
[Laughs.] The Playdium! So legendary. The next scaffolding fight scene should happen on the Monroe towers!
Oh yeah, totally. Totally. We could get a little Hazel McCallion cameo. 
The duo we all need! Shang-Chi and Hazel.
Oh yeah.
I know in Legend of the Ten Rings Shaun wears the Air Jordan Access "Bred." They looked pretty dope. If you had it your way, what shoes would you be wearing in the sequel?
Oof. That is a great question. I mean, I'd probably go with something a little bit more iconic. I'd probably go with the Jordan 1, especially because those retro black-and-red colours fit with Sean's costume so well. It just seems like a no brainer for me. But I also just want to quickly shout out this one shoe that I wore at the very, very end of the movie. I don't know if anybody caught it. It was the Jordan 4 "Georgetown" colourway. It's super super rare. 
Oh shit. I didn't catch that!
Yeah, I begged the production to let me keep the shoes after. They were like, "No fricking way in hell." [Laughs.] They basically had security watching me putting the shoes on and wearing the shoes back to my trailer. They're just like, "Don't you dare take that." But yeah, I thought those were great. I wish those got a little bit more screen time. I hope that Shaun will be a representative for all the sneakerheads out there. Hopefully, we'll get to see that not just with his costume but just in what he wears in everyday life, you know? Hopefully we see him wearing some more heat. 
You know, man, a lot's been said about how you're repping the global Asian community, but not enough's said about how you're repping Asians from the GTA. I feel like that's a pretty special, robust community. Maybe you can speak about what it's really like to rep that community in particular.
Oh, man. Well, I always try to show love to Toronto, to the 6ix, and especially, you know, there's a subculture of  Asian Canadian mans from Toronto that I think we all know and love. So I mean, look, it's been a while. I've been removed from the language for quite some time, and I do know, being from Toronto, that Toronto slang evolves at a pace that is crazy fast. But to the mans out there, I just wanna say, I'm all about the mandem, bro! I'm out here repping the 6ix, fam! Aite? We out here. Jheeze!
[Laughs.] Man, I love it. You nailed it. You got the Toronto man parlance down pat. Might we hear some of those ad libs on your upcoming music? Word on the street is you're working on some music, right? Do you have an album on the way or what?
Good catch. Man, OK. It's too early to say… We haven't defined the relationship yet, but I'm working with 88 Rising, which is the Asian American record label that was responsible for the Shang Chi soundtrack, which, in my opinion was absolutely incredible and doesn't get enough love. So, we first started collaborating on the song "Hot Soup," which we released on the soundtrack, and I think it's at 1.7 million streams on Spotify right now. So it really just came from that. And talking with Sean [Miyashiro], the creative director of that label, I think there was a lot of enthusiasm on both ends to just continue to explore in that way. I kind of love the idea of doing music, just because with film, it can be such a great lead time, right? You shoot something for like six months and then a year and a half later, it shows up in theaters, which is crazy. There's something really great about music and its immediacy. You know, you can throw something together and get it out into the world a lot quicker. It has been a passion of mine. So yeah, it's great. It's going great. And I love that it just makes it uniquely mine. I'm excited and quite terrified to share with the world. 
Amazing. Are you actually singing on the project or spitting bars or what?
Oh man, I'm singing right now. I don't trust my ability to do bars anywhere other than the karaoke room.
Well, you're clearly a man of many talents. I see you've been putting your stock photo modeling background to good use as the new ambassador for the Google Pixel 6. 
Yeah. Well, I was so honoured and humbled when they first approached me. I think one of the things that really struck me right away is, you know, brand partnerships happen every single day and it's very rare that you see a partnership that is organic and that feels seamless. Oftentimes, it's just a bit forced. We've all scrolled through Instagram feeds and seen what those posts look like. And so, what really struck me about working with Google is they, right off the bat, were like, "Look, we want you to really spearhead this creative and we want to highlight certain aspects of the phone, of course, but we want you to really pilot the direction in which we introduce this." They're big fans of my comedy, my tone, and all of that. So we were able to collaborate and it really felt like a partnership. I was able to involve my parents in one of the commercials, to highlight the Live Translate function, which basically allows you to translate between over 46 different languages offline. I think it's a great tool for immigrant families to communicate with people. I threw some lines their way and they killed it. They crushed it.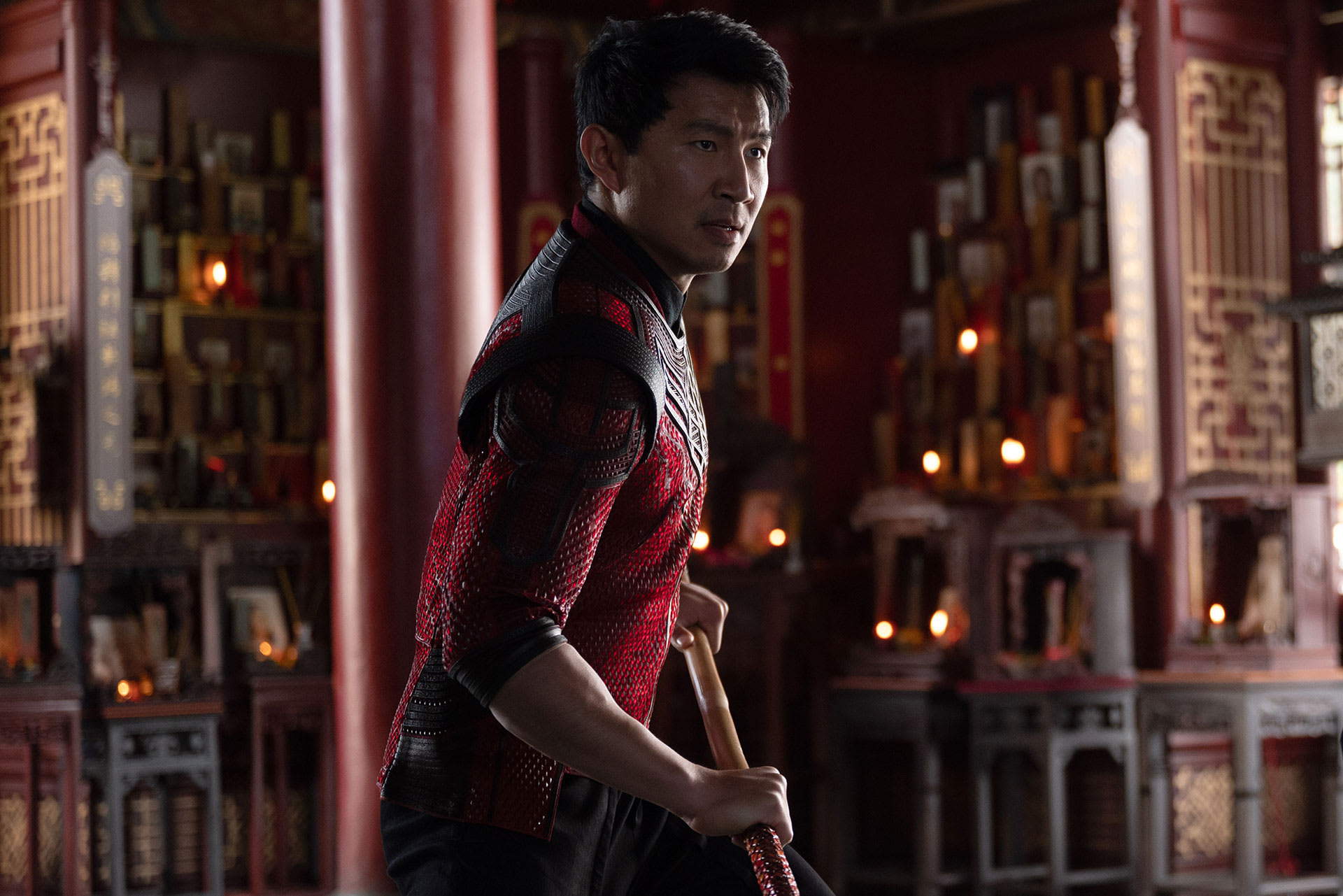 I have an Asian mom, so I know how proud Asian parents can be when their kids are successful. If I were a movie star, my mom would be reminding the entire Filipino community about it every two minutes. How often do your parents brag about you to their friends and everyone?
Oh, man. [Laughs.] I feel like there's two types of Asian parents. The ones that are like, "Oh, look at my kid. My kid is so great!" And then the other ones, who are just like, "Oh my kid is garbage." [Laughs.] I feel like growing up, my parents were always that. They were always the ones who were like, "Aw, I don't know what to do with my kid. He doesn't do anything right." So I think it's been an interesting change of pace for them to get used to being like, "Oh shoot, we're running out of things to be able to criticize him on." Now they've resorted to like, tweets. They'll be like, "I didn't like the last thing that he tweeted. I thought that was going a little bit far." So I think they have a very negative mindset through which they frame a lot things to do with me. [Laughs.] I know that deep down, they're very happy, but I know the whole bragging thing has never come naturally to them. 
"I think the Internet can be a really tough place for famous people. Look, I know the world's smallest violin plays for us, but it's tough to be exposed to that level of attention…. I don't think that human beings are built to process that amount of negativity. And so, it has been hard."
Man, there's always something! Well, I saw that when you were in town you pulled up to a Raptors game. What are your thoughts on the current squad? Did you get a chance to chop it up with your fellow Asian icon Yuta Watanabe?
You know, it's so funny that you say that. Yuta and I have made contact over Instagram DMs. I told him how much of a fan I was. I told him that I want him to just continue being a beast and to find his confidence and that I'm rooting for him. I'm very proud of him. Very proud of our squad. It's a tough year for us because we lost Lowry, and it seems like our championship window is closed for now. But what really excites me as a fan is watching players like Scottie Barnes just absolutely crushing it in the league. I mean, you're talking about a guy who in his first year is playing with the poise of a LeBron or a Magic Johnson. He's just got incredible ball IQ, great decision-making. I truly see such a bright future for him. And then, you know, we've got our squad—we've got OG, Vanvleet, Siakam. Those are our guys and as they develop, I think our rebuild window is going to be a lot shorter than maybe people realize. I think we'll be back in championship contention in no time. 
I think people are sleeping on this squad for real, man. Another Asian legend that was on the Raptors squad is Jeremy Lin, who I know you have something of a bromance with. Do you guys still chat regularly?
We send a text every once in a while, but he's literally on the opposite side of the world right now, so it's hard to really keep in touch. But he knows I'm always rooting for him. And I know I've got his support always. It's one of those friendships where I'm sure when we find ourselves in the same place, we'll pick right back up again. I'm just such a fan of his, such an admirer of everything that he stands for, both on and off the court. And, you know, he's had a really tough past couple of years. Personally, I think he deserves a lot more than he got from the league, from the world. And I'm always rooting for him wherever he's at—whether it's China, whether it's the NBA, whether it's the G League, I'll always be watching his games. 
You know, I feel kind of bad for him. I remember his first game with the Raptors, he got a standing ovation before he even played. It was wild. Like, the GTA's Asian community came out so incredibly hard for him, I almost feel like maybe we made him a bit nervous. It just felt like there was a lot of pressure there.
Yeah. I mean, as somebody who has experienced that firsthand, I can tell you for sure there is that—it's amazing to feel the support of your community behind you, but it does give you that weight. You know, it's like, "You better not mess it up." So I know that that is absolutely real and I know that it affects all of us. But that being said, I don't think he played any worse because he had his fans and supporters out there for him. You know, I was in L.A. at the time but I would have been cheering my butt off. I would have lost my voice! And I thought he did pretty well in that first game. You're going to thinking I'm crazy but I remember his stat line that night. I think he had eight points, five rebounds, five assists. You know, solid effort. I know it didn't always feel like he gelled with our system, which is really unfortunate. But I know this for a fact: He had a great time in Toronto and he really, really liked the city.
That's awesome. We definitely loved him back, for sure. It's interesting that you say you felt that same pressure of just being this massive global icon for the Asian community and representing a third of the planet. I'm sure you're getting inundated with messages from fans from all over the world. How are you feeling about this newfound global icon status? Is it exhausting? Are you used to it yet?
I think I'm learning to process it better. I think I haven't always been great at doing it. I think the Internet can be a really tough place for famous people. Look, I know the world's smallest violin plays for us, but it's tough to be exposed to that level of attention. And especially when the eyes of the world just kind of focus on you, you're going to get a lot of positivity, but you're also going to get a lot of negativity. Because people just want to sound off on stuff. We know not every single person in the world is going to love our movie—people are going to have bad things to say and that's fine. Everyone is entitled to their opinion, but it is tough when in the online world, you can @ someone and insert yourself into the conversation and just spread hate and vitriol if you want to. I don't think that human beings are built to process that amount of negativity. And so, it has been hard. I'm speaking to people now who have been through similar things and they'll all say the same thing: You've got to change your relationship with social media, the way that you process the information, the way that you even don't allow yourself to engage with certain information and people. So, it's been a bit of a learning process for me, but at the end of the day, I'm keeping my sights on the fact that I live an extremely fortunate life. And I've been given the opportunity of a lifetime. So I'm trying to just stay focused on gratitude and focusing on what's next rather than who's commenting on what.
So have you found yourself stepping away from social media? Because I imagine it's still, you know, part of the gig.
It's definitely part of the gig, and I think maybe stepping away isn't the right word, but maybe just being a little bit more guarded. Maybe putting on a little bit more armour when I come in, you know? It used to be, back in the olden days, we were on a show called Kim's Convenience and everybody loved us. It was such a joy to log on to Twitter and engage with fans. Pretty much nobody had anything bad to say about Kim's Convenience—it takes a very special kind of miserable human being to hate a show about a family running a little convenience store in the inner city of Toronto. So we just got tons of support, and maybe naively I thought all of social media would be like that. And so now, I think it's about just watching my back a little bit more and being very, very careful about the conversations I insert myself into, being very careful about the impact of my words, and also minimizing the impact of other people's words on my day-to-day.
Yeah, that's good, man. That's important. It sounds like the mentally healthy thing to do.
Yeah. And by the way, that's great advice for anybody dealing with social media. I think these last couple years, just going through the pandemic, everyone's at home, everyone's on the phone, on the computer—it's like social media is not a real place. You know, I've had miserable, miserable days where I've just looked through Twitter and felt awful about the things that people were saying about me. But then you go out into the world and in life, and it's like, nobody would say that to your face. Behind that wall, everybody's bold and anybody can put down a hot take or say something they think is clever and put somebody else down. But it's just not real. And so, the more I kind of focus on that—and I hope that other people focus on that too—the more that I've started to just really, really appreciate and treasure in-person interactions. You know, that's what's real.