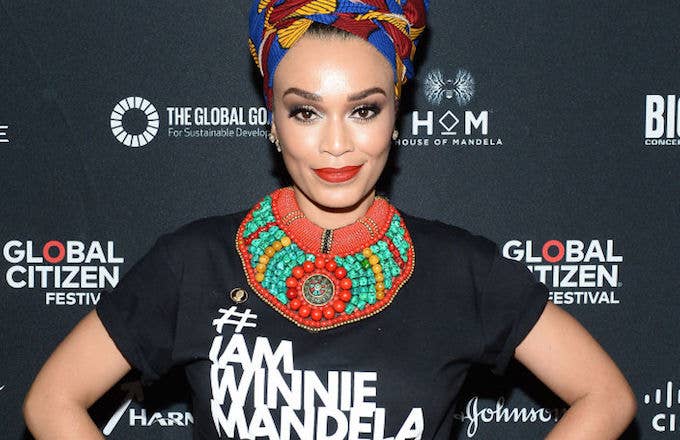 Netflix is planting seeds in South Africa, creating its first original African series Queen Sono.
The new show stars Quantico actress Pearl Thusi, who will lead the spy dramedy that begins production in 2019, according to The Hollywood Reporter. "Thank you to Netflix for believing in this idea," Thusi tweeted on Monday. "I cannot wait for every young woman, every woman on this continent and actually this planet to meet Queen Sono. We have worked so hard on this and I cannot wait."
Director Kagiso Lediga and executive producer Tamsin Andersson, who are behind the Johannesburg-based movie Catching Feelings, are helming the series. Thusi also starred in that Netflix drama.
"We are delighted to create this original series with Netflix, and are super excited by their undeniable ability to take this homegrown South African story to a global audience," Lediga said. "We believe Queen Sono will kick the door open for more awesome stories from this part of the world."
In the series, Thusi will play a trained South African spy who takes on dangerous missions while also juggling her personal life. It's the first of several new original series Netflix has planned for Africa as it expands its international market. 
"Over time our roots will get deeper in Africa and South Africa, and we're moving pretty quickly to that now, and plan to invest more in local content," Barmack said.
Queen Sono is expected to hit the streaming service in 2019.