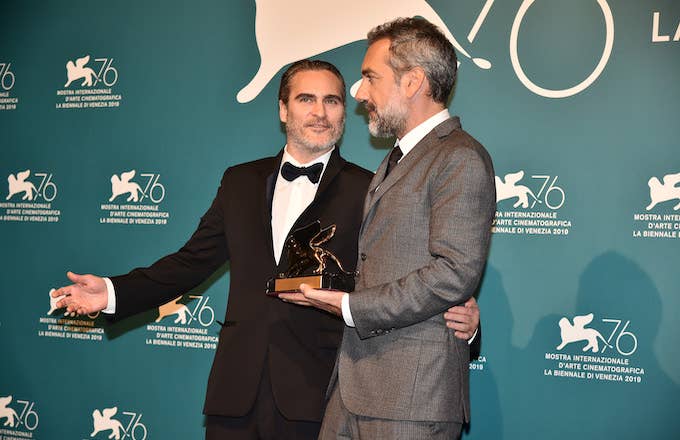 Joker is already doing very well.
Not only has the R-rated film been getting rave reviews from critics who attended early screenings but it also has been awarded the Golden Lion Award at the Venice International Film Festival.
The winner of the award during last year's festival was Alfonso Cuarón's Roma. The film would go on to get ten nominations at the 91st Academy Awards.
Joker will hit theaters next month on October 4, 2019. If you missed it, check out the trailer for the film below.
In other more controversial news from the 76th annual Venice International Film Festival, Roman Polanski won the Silver Lion Grand Jury Prize for his film An Officer and a Spy. The director plead guilty to unlawful sex with a 13-year-old girl in 1978.