The gift that is Steve Harvey's instaclassic Miss Universe faux pas just keeps on giving, this time in the form of perhaps the most Harvey response possible. Instead of letting the horrors of meme-ification get him down, Harvey simply lit up a presumably top-shelf cigar and dipped his toes into meta waters with a quick holiday message for supporters and detractors alike: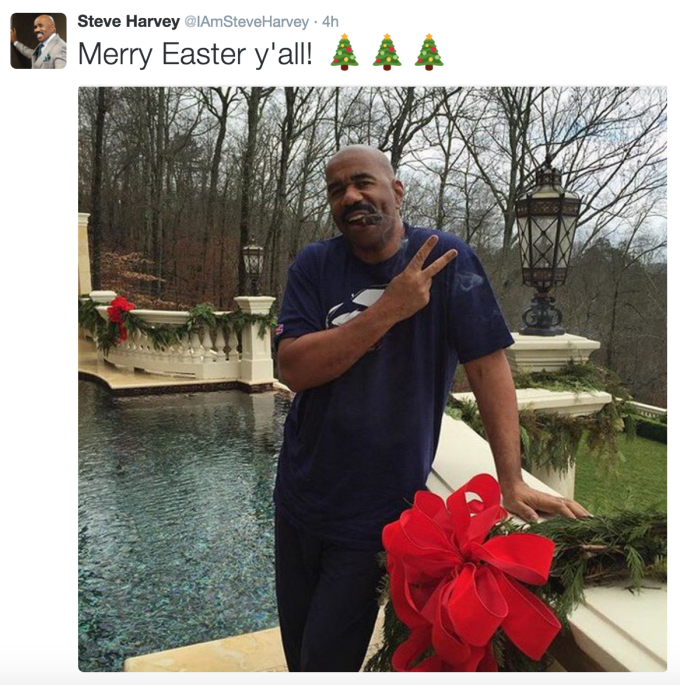 Leading internet scholars will quickly note that Harvey is (most likely) referencing this similarly profound meme:
In a poetic move of ingenious timing, Harvey reportedly inked a deal to host the Miss Universe pageant for another three years just days before unceremoniously reading the wrong winner's name at this year's festivities. For all the conspiracy theorists out there practically tripping over themselves to explain away this series of seemingly unfortunate events as some sort of publicity stunt, the world has one very simple message for you and yours:
Merry and/or Happy Easter.