YoungBoy Never Broke Again's Federal Investigation and Legal Situation, Explained
YoungBoy Never Broke Again was arrested and taken into federal custody on March 22. Here's a breakdown of his ongoing legal situation and federal investigation.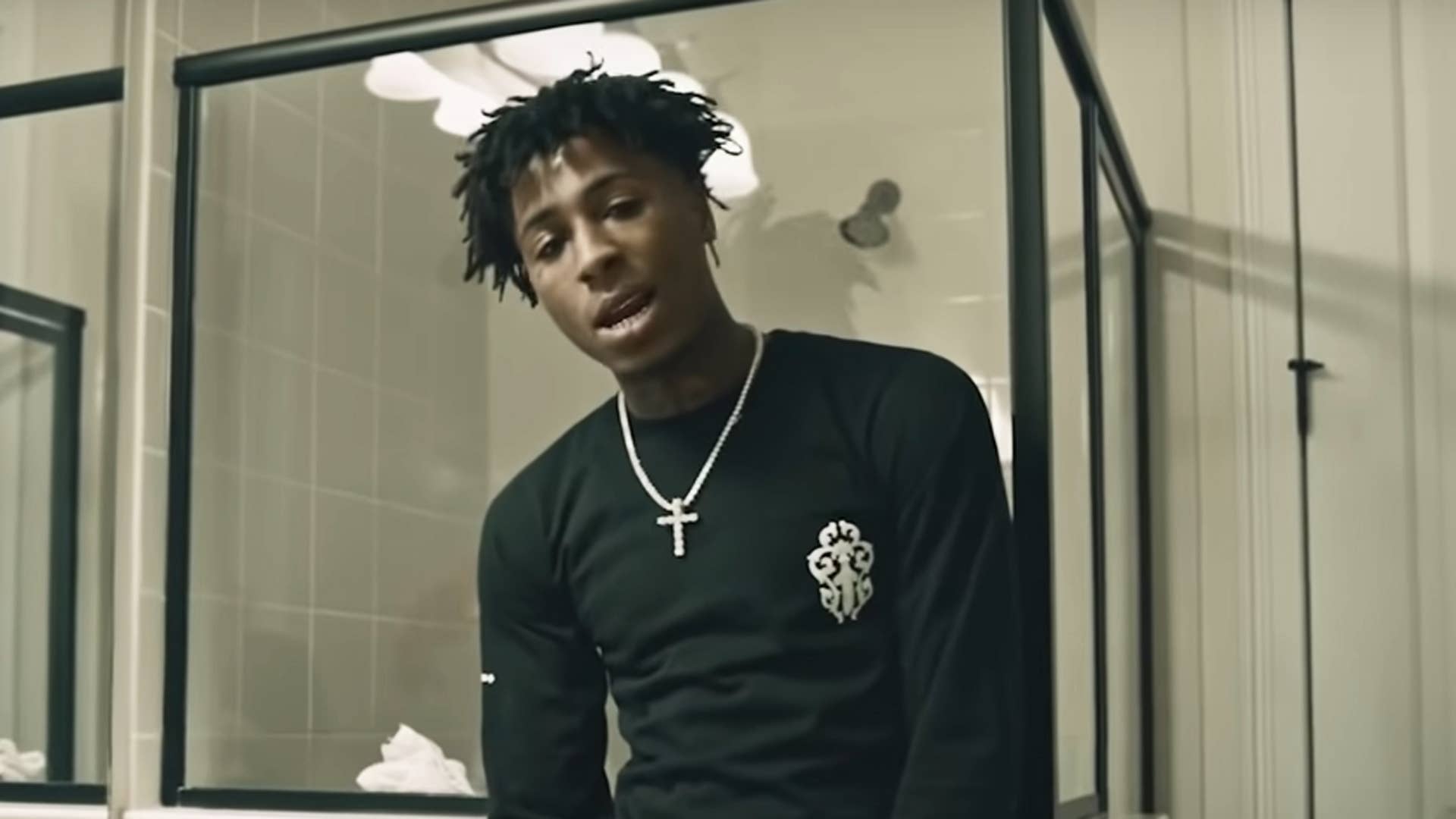 YouTube
Image via YouTube/NBA YoungBoy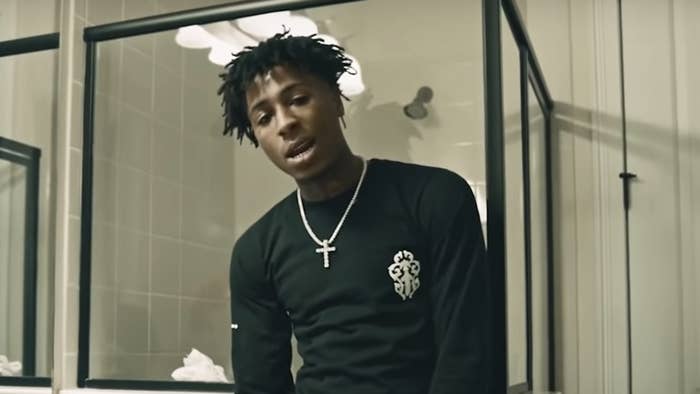 YoungBoy Never Broke Again is one of the biggest rap stars in the world, but his career has been full of legal issues since he broke through in 2015. 
On March 22, 2021, the FBI and LAPD arrested the rapper, whose real name is Kentrell Gaulden, due to an outstanding federal warrant. The most recent incident, however, is just one of multiple legal cases YoungBoy has faced over the last six years. Much of YoungBoy's legal trouble began in 2016 when he was arrested for his involvement in a Baton Rouge shooting. And from 2016 to 2021, the rapper has been arrested for attempted murder, aggravated assault, domestic violence, and weapons and gun possessions. Some of those cases have been resolved, but some of them are still ongoing today. 
Here is a breakdown of YoungBoy Never Broke Again's recent and ongoing legal cases.
On Monday, March 22, YoungBoy Never Broke Again was involved in a dramatic standoff with the FBI and the LAPD. When law officers spotted YoungBoy's car, they attempted to pull him over due to an outstanding federal warrant. Things escalated quickly when the rapper exited his vehicle and tried to flee the scene on foot. A police perimeter was set up around the scene to prevent YoungBoy from getting far and a K-9 unit was deployed to find him. The search was successful and YoungBoy was taken into FBI custody. TMZ reported that cops discovered a firearm in the rapper's vehicle.
Video footage was taken at the scene of the incident in LA on March 22. The one-minute video shows FBI and LAPD officers creating a perimeter around what is believed to be YoungBoy's vehicle. Police are heard ordering YoungBoy to exit his vehicle and surrender. The audio also warns that they will release K-9s to find him if he does not surrender in one minute, and helicopters are spotted flying above the scene. YoungBoy is not shown in the video.
In February, it was reported that YoungBoy Never Broke Again was under federal investigation for his alleged connection to a September 2020 incident that resulted in 16 arrests. According to police records, the incident occurred at an abandoned property on Chippewa Street in Baton Rouge where the rapper was shooting a music video. Police officers responded to the location after it was reported that individuals were brandishing firearms. The Baton Rouge Police Department said officers were given permission to search three out of seven of the vehicles at the scene where they discovered three grams of marijuana and one dose of hydrocodone in a clear bag. After a judge signed a search warrant for the remaining four vehicles, officials discovered more marijuana, digital scales, Xanax, several handguns and rifles, including an AK-47. Police said another seven firearms were found in the grass nearby, including a stolen gun from Texas. In addition to the drugs, which police said were packaged for distribution, they found that some of the individuals had large amounts of cash on their persons. YoungBoy was carrying more than $47,000 on him at the time, officers said. Sixteen individuals, including the rapper, were arrested for drug and gun possession charges. Police also noted that the individuals were believed to be members of two street gangs, Never Broke Again and Bottom Boy Guerillas. In a statement shared after his arrest, YoungBoy's representative said: "It is important to remember that when someone is arrested for a crime it does not mean they are guilty of anything. Kentrell Gaulden is innocent of the crimes he was arrested for yesterday evening. He did not possess any firearms nor did he possess any controlled dangerous substances." 
While this case was under way, it was reported in October 2020 that YoungBoy was being investigated for beating a man in the garage of a Texas studio. It is unclear whether this case is still open or has been resolved. 
YoungBoy Never Broke Again has a long history of legal issues, including drug and gun possession and assault. In November 2016, U.S. Marshalls arrested YoungBoy before a concert in Austin, Texas. The rapper was accused of jumping out of his vehicle and opening fire on a group of people on a Baton Rouge street. He was ultimately charged with two counts of attempted murder and served time behind bars from December 2016 to August 2017 for first-degree murder. He later pleaded guilty to a reduced charge of aggravated assault with a firearm and was sentenced to a suspended 10-year prison term and three years probation. In February 2018, YoungBoy was arrested before a Tallahassee concert over a warrant in Georgia for allegedly committing assault, weapons violations, and kidnapping. Hotel surveillance footage leaked following his arrest showing him assaulting his then-girlfriend Jania. He was released from prison one month later on $75,000 bail. In May 2019, YoungBoy was involved in a shooting in Miami that resulted in the death of one male bystander. He was arrested for violating the terms of his probation and incarcerated for three months. On December 13, 2019 a judge terminated YoungBoy's probation for two counts of attempted murder in the Miami shooting case.
YoungBoy Never Broke Again could face jail time for his current legal cases, but it is unclear how long that will be. While he is currently in FBI custody for an outstanding warrant, no formal charges have been brought against him in the Baton Rouge arrest at this time.
No. As news of his arrest in Baton Rouge in September 2020 came to light, YoungBoy deleted all of his social media platforms, including Instagram and Twitter. As of March 2021, his accounts are still deactivated and the rapper has yet to release a public statement.
Yaya Mayweather, the mother of YoungBoy's youngest son briefly spoke out about the rapper's FBI arrest on Instagram Stories. "My day has been completely ruined," she wrote with a broken heart emoji. She also posted a photo of YoungBoy with the caption, "Free Kentrell."