Drake Responds to Rod Wave's Explanation for Turning Down Collaboration
Rod Wave said he turned down the chance to appear on Drake's "Lemon Pepper Freestyle," saying he simply wasn't happy with the verse he recorded.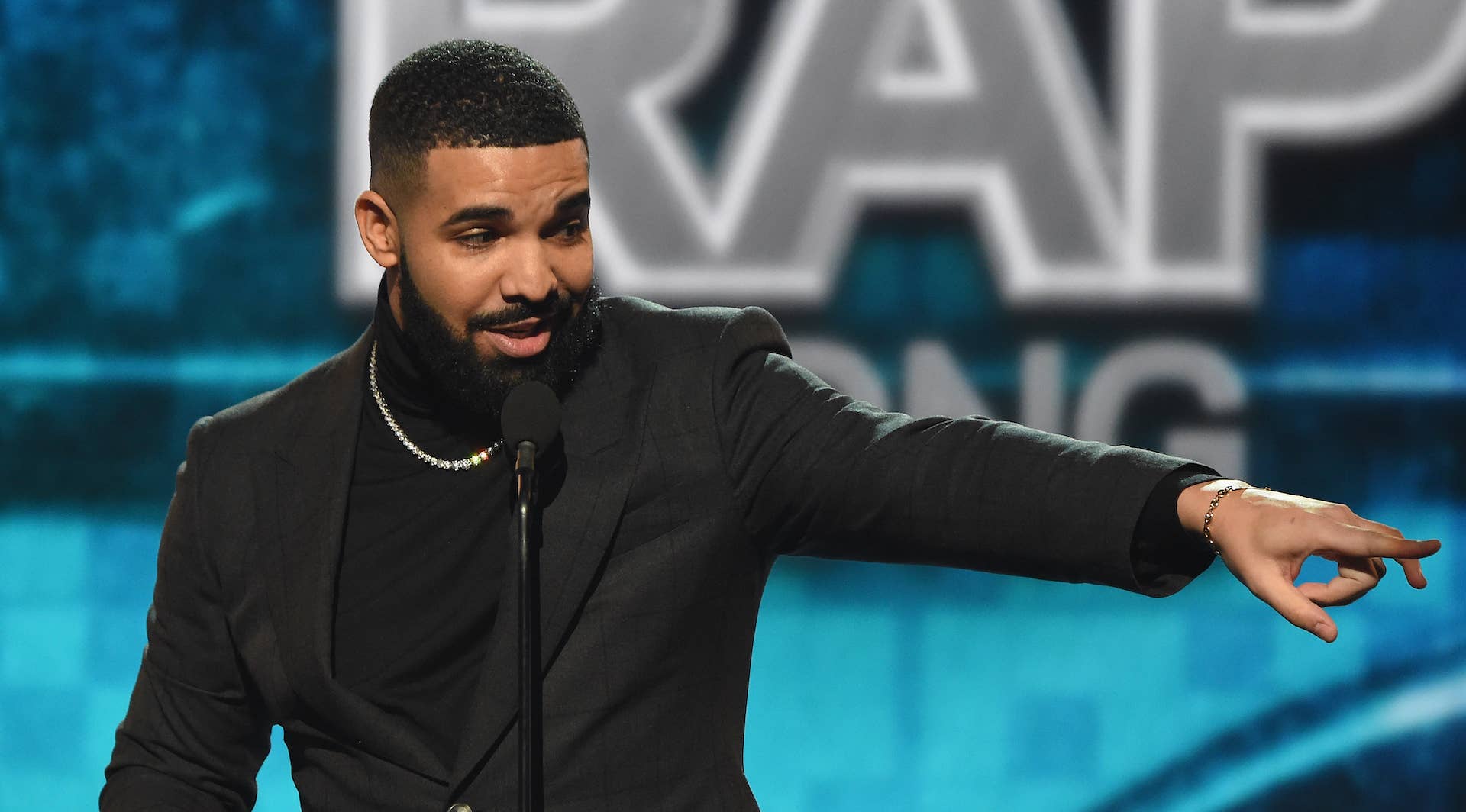 Getty
Image via Getty/Kevin Mazur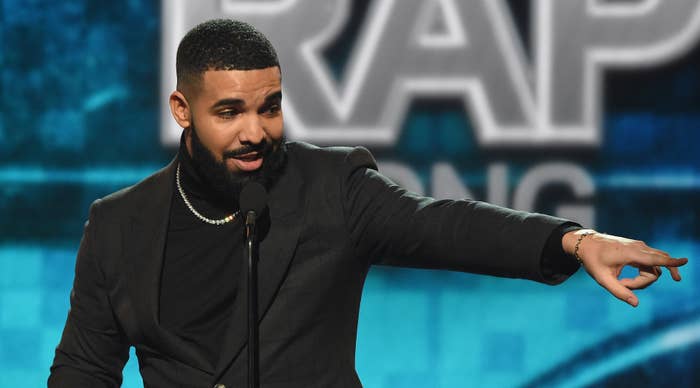 Drake wants Rod Wave to know there's no hard feelings.
During a new appearance on Complex's 360 with Speedy Morman, Wave explained why he decided to walk away from a Drizzy collaboration. The Florida artist was supposed to appear on "Lemon Pepper Freestyle" on 2021's Scary Hours 2 EP, but pulled his verse because he wasn't satisfied with the results.
"I wanted that shit to be perfect, because it was Drake, you know what I'm saying?" the 22-year-old said. "At that moment, I was still in shock. I was still adjusting to this shit…I'm a rapper now."
Rod explained it took him about a week to write his verse, which he went on to record. "I heard it, and I was just like, 'I don't like this. I wanna come hard,'" he recalled. "But I sent it to him. … But I got cold feet."
Drake, 35, responded to Wave's explanation in the comments section on Complex's Instagram, saying he completely understands where he was coming from.
Drizzy wrote, "This is an act of true respect I could never be upset this is some real artistry and holding yourself to a standard where you don't bend for anybody just cause they are somebody much love for ya brada."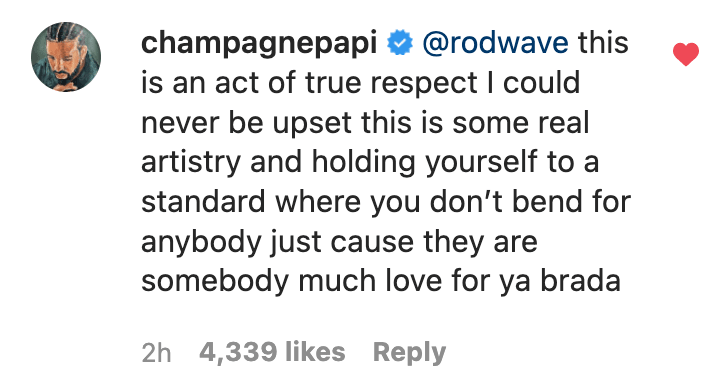 Rod caught wind of Drake's comment and expressed gratitude for the support.
"Mad luv fam," he wrote. "Appreciate everything."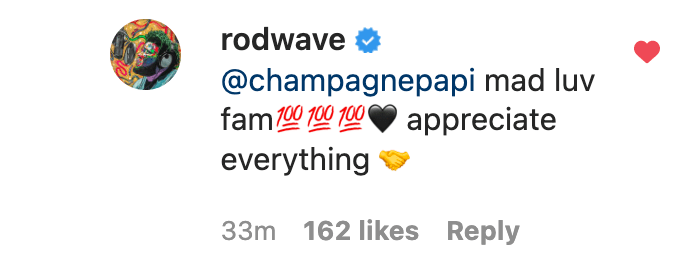 You can watch Rod's fuller 360 interview here. He also discussed admiring Drake as a kid, being a young father, and his album Beautiful Mind, which drops Friday.