Blueface and Friends Allegedly Attack Bouncer at California Nightclub (UPDATE)
Blueface could be facing charges after allegedly attacking a security guard on Sunday at a nightclub located in California's San Fernando Valley.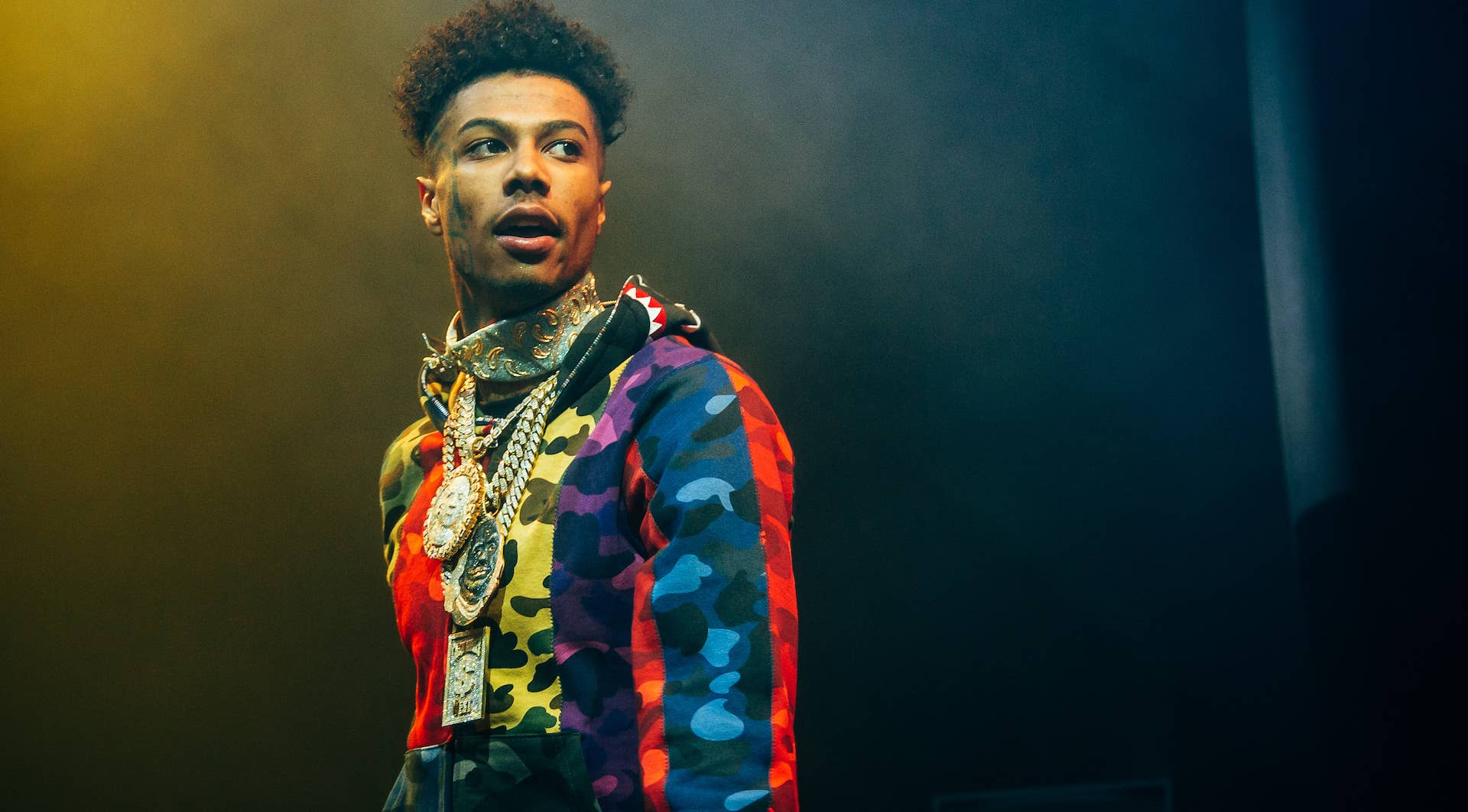 Getty
Photo by Ollie Millington/Redferms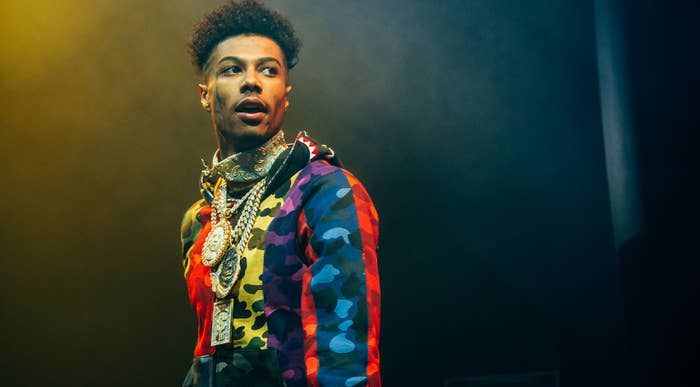 UPDATED 9/14, 9:25 a.m. ET: Video reportedly shows Blueface and three other men attacking the bouncer at Skinny's Lounge.
Obtained by TMZ, the clip shows the fight began in the club's entrance, where one of the people in the rapper's crew apparently threw the first punch, with Blueface and the other men following suit. The outlet reports that a woman seemed to be recording the incident, which also appears to show Blueface stomping the bouncer as the altercation continues.
Here's the video, viewer discretion is advised:

See original story below.
Blueface could be facing charges for allegedly attacking a bouncer at a Southern California nightclub.
TMZ reports the incident took place Sunday night at Skinny's Lounge in the San Fernando Valley. Sources told the outlet  Blueface was stopped at the entrance by a security guard who asked to see proper identification. The 24-year-old said he didn't have his ID, which prompted the bouncer to turn him away.
Things allegedly turned physical, as the rapper and a couple friends jumped the bouncer and left. The man was taken to a local hospital where he was treated for bruises and scratches that required stitches.
Law enforcement sources told TMZ they've filed a battery report and are investigating the altercation. The site's article features several photos of the man's injuries on his face and head.
The incident comes less than two months after Blueface made his Bare Knuckle Fighting Championship debut, where he ultimately defeated TikTok star Kane Trujillo, aka Neumane, at BKFC 19 in Tampa, Florida.
Moments after he won his bout against Trujillo, Blue squared off with a spectator who entered the ring and took a swing at him. Video showed the "Thotiana" artist and the unidentified man throwing punches at one another, as security tried to separate them.