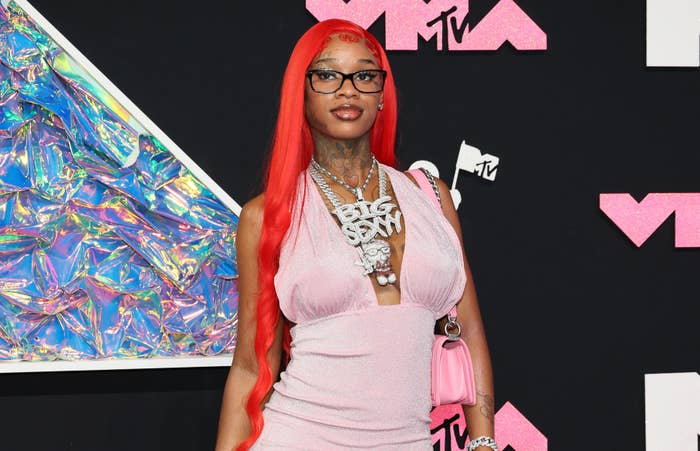 A fatal shooting transpired Thursday night near the set of a Sexyy Red music video, as confirmed by the "Pound Town" artist, TMZ, and WPLG Local 10.
A suspect allegedly opened fire at roughly 8:30 p.m., killing one person while wounding another, then fled. As reported by NBC News, officers found the two gunshot victims upon arriving at the scene. The injured individual was taken to a nearby hospital. The sheriff's office stated the gunfire happened "near a video shoot being filmed in the area."
TMZ wrote that Sexyy "was filming the music video with a bunch of extras at Oakland Park Flea Market in the afternoon when somebody pulled a gun nearby and started firing."
Local 10 claimed Sukihana was part of the video; TMZ has not named her as of this publication, nor has she posted about the shooting on her social media. She and Sexyy released the single "Hood Rats" last month.
"One of the victims was found at the gas station and the other at the flea market," the Miami station reports. "Broward Sheriff's deputies spent several hours investigating, focusing their activity on a Chevron gas station while also taping off several businesses."
Local 10 also allegedly filmed police arresting two people.
Across three posts on her Instagram Stories around 2:30 a.m. on Friday, 25-year-old Sexyy Red made a statement reading, in full:
"I send my condolences to the family of the man who lost his life and prayers up for the person who was wounded. But i gotta address the rumors that it happened at my video shoot bc shit is not true, at all. To be clear it happened at a gas station across the street from my video set. Florida Highway Patrol and Broward County Sheriff confirmed that the shooting wasn't on my set. [I'm] secure and thanks to my production team getting all the paperwork right and working with the Broward Sheriff's Office to hire off-duty's to make sure everyone was safe. We finished the shoot at a different location and everyone from our set went home safely. Period. I'm just trying to work hard, make good music, connect with my fans. Please don't try to twist narratives and put this on a bitch."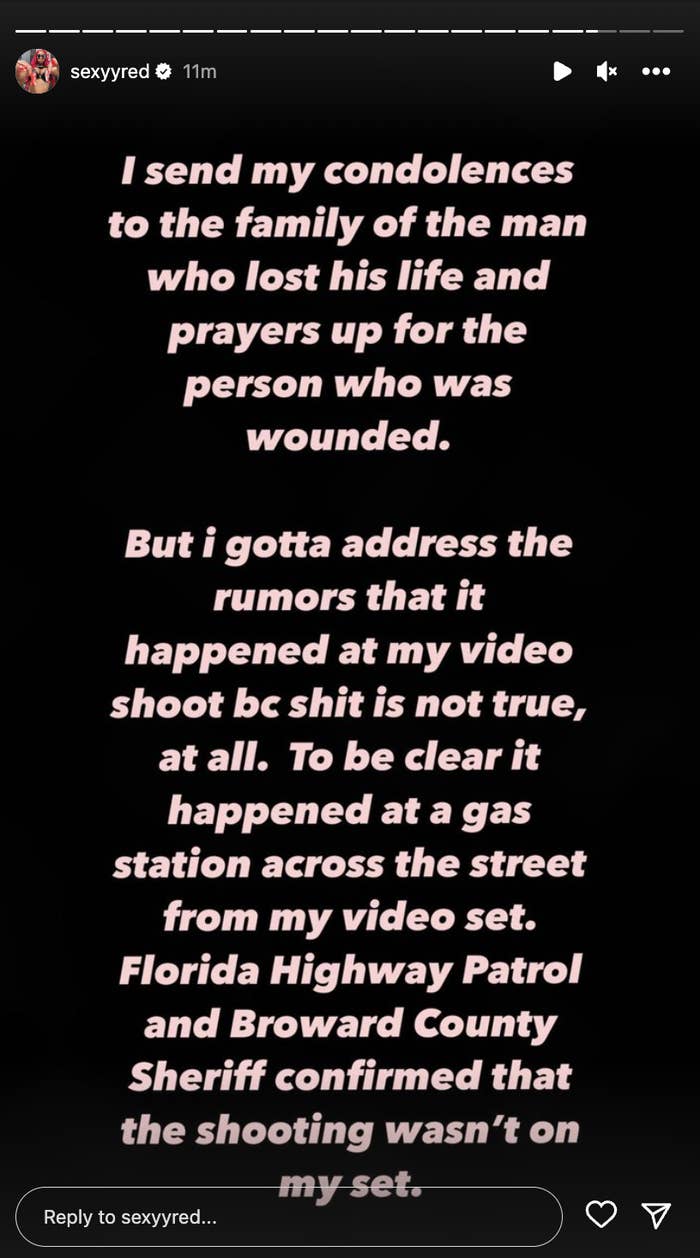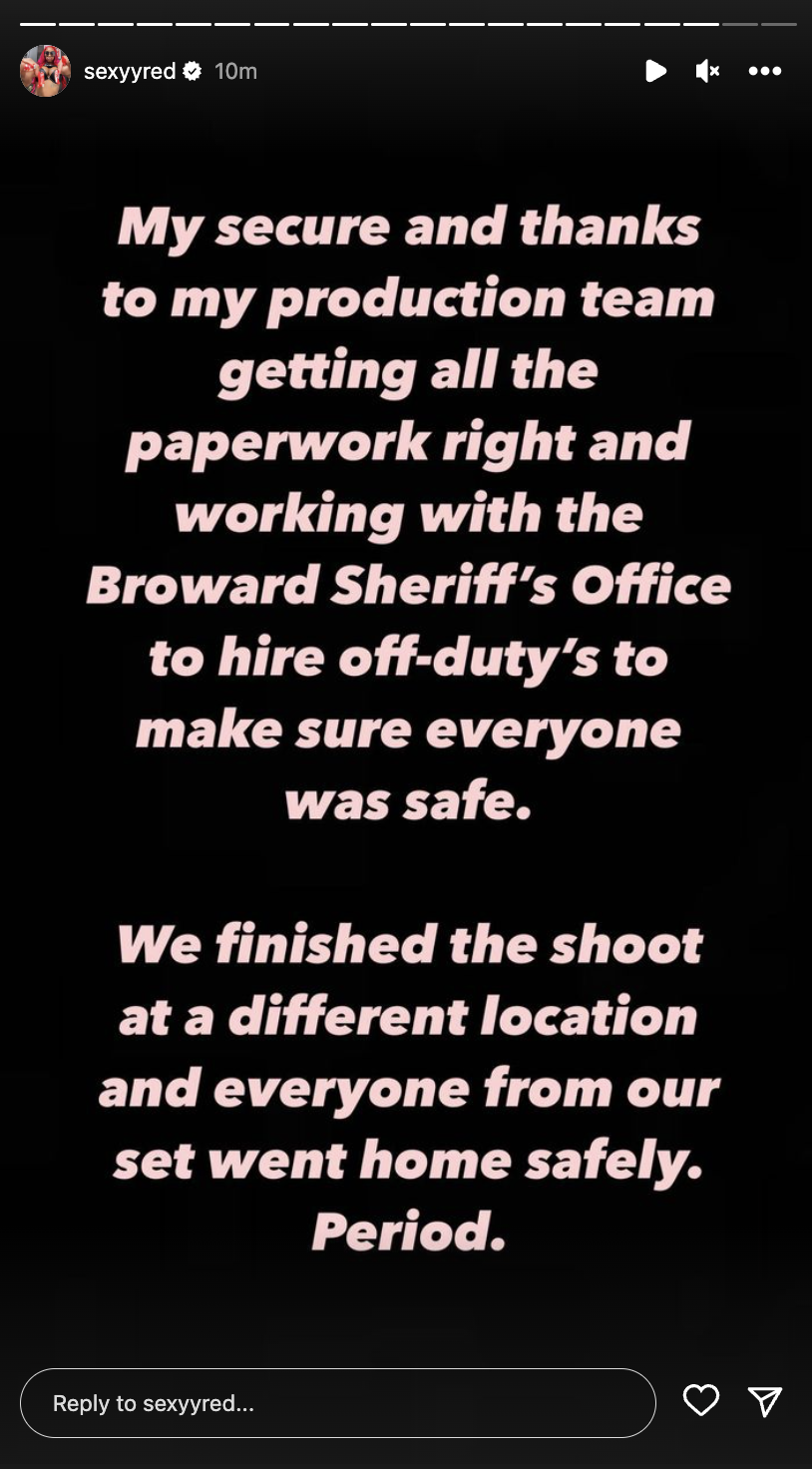 Local 10's sources-citing story published at 11:16 p.m. Thursday said authorities hadn't "provided any official information regarding the shooting, suspects or arrests" at that point.
Shortly after the reported shooting, Sexyy posted footage filmed inside a moving vehicle surrounded by cop cars with lights flashing.
"I got all police escorts they goin crazy 😭," the Missouri MC wrote.
In the clip, she tells her 1.8 million Instagram followers, "They're not playing, I got all this security."