Young Thug Teases New Music During Livestream With Juice WRLD and Kodak Black
Thugger announced that 'Barter 7' was in the works earlier this year. If these new teases are any indication, this will be a sequel worth the effort.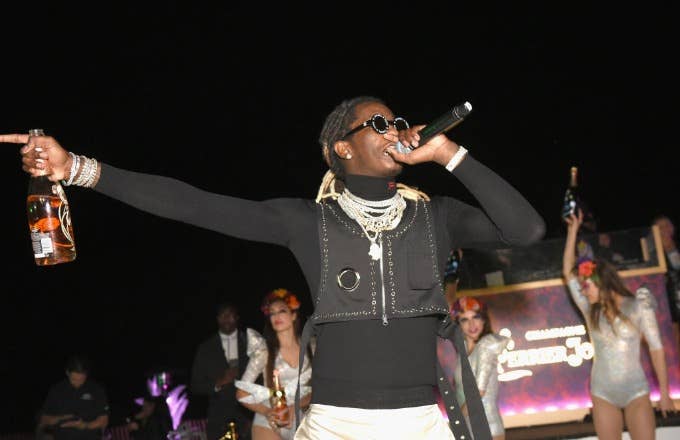 Getty
Image via Getty/Andrew Toth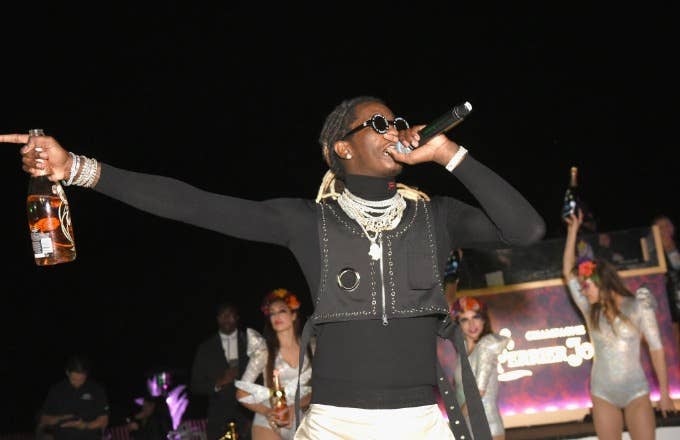 Though we still don't have a proper update on what ever came of those previously teased Young Thug x Travis Barker studio sessions, we do know that Thugger's penchant for prolificness is still firmly intact.
During a generous Instagram Live session earlier this week, Thugger gave fans a glimpse at five potential new cuts, all of which boast plenty to get stoked about. At one point, Juice WRLD and Kodak Black joined the broadcast. Enjoy the ride below via a fan's generous ripping skills.
Back in September, Thugger gave fellow Barter 6 appreciators some phenomenal news: A sequel is formally in the works. Barter 6, which features one of the greatest Thugger songs ever recorded, dropped way back in 2015.
In the months since, the Barter 7 teasery has continued:
During a joint interview with Virgil Abloh with Andy Warhol's Interview earlier this month, Thugger let loose some pitch-perfect advice for young creatives.
"It's simple: Keep going," he said. "Don't ever give up. Some people say that just to say it, but I always stress it because it's the truth and it really works. Everybody will get a chance. Even if your chance is not right now, if you keep going, you will get your chance. So just keep going, keep going, keep going, and one day it will be your turn." When one's turn comes into view, Thugger added, it's up to the person to "take full advantage."
Before the Barter 7 era truly begins, however, Thugger's top-tier 2018 work is well worth revisiting amid the year-end chatter.