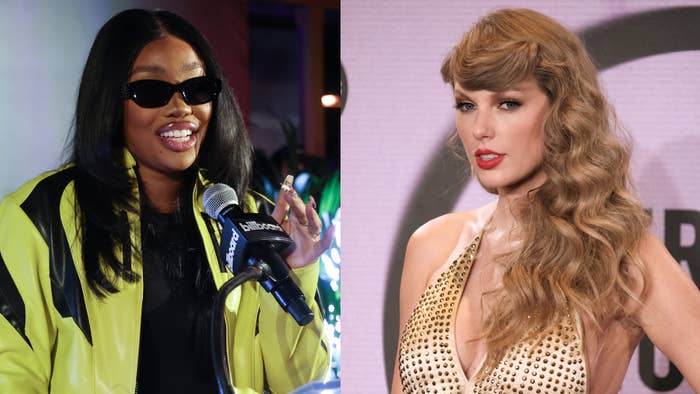 Despite what you may have seen discussed on social media in recent days, SZA herself has now confirmed that everything is indeed beefless between her and Taylor Swift.
In short, any such talk was kicked off amid a last-minute charts push for SZA's long-awaited (and decidedly brilliant) sophomore album SOS, which was released on Dec. 9 and has since spent three weeks at the top of the Billboard 200. On Thursday, SZA alerted fans to the digital-only release of an expanded version of SOS featuring "PSA" and an alternate cut of "Open Arms."
Later, SZA thanked fans for their continued support when noting there was (at the time) merely a single minute left of the charts-tracking week. Some were quick to bring Taylor Swift into the discussion, pointing to the continued popularity of the singer's 2022 release Midnights and pitting the two against each other.
But SZA wasn't having it. In a quick follow-up tweet, she quashed purported feud talks while also shutting down beef-based back-and-forths at large.
"Uhh I feel silly that I even have to say this but i see supporters arguing and I hate that," she wrote, as seen below. "I don't have beef w ANYONE especially not Taylor lmao I genuinely loved her album and the writing! Everyone's jus tryna do their BEST as we all should. LOVE TO EVERYONE."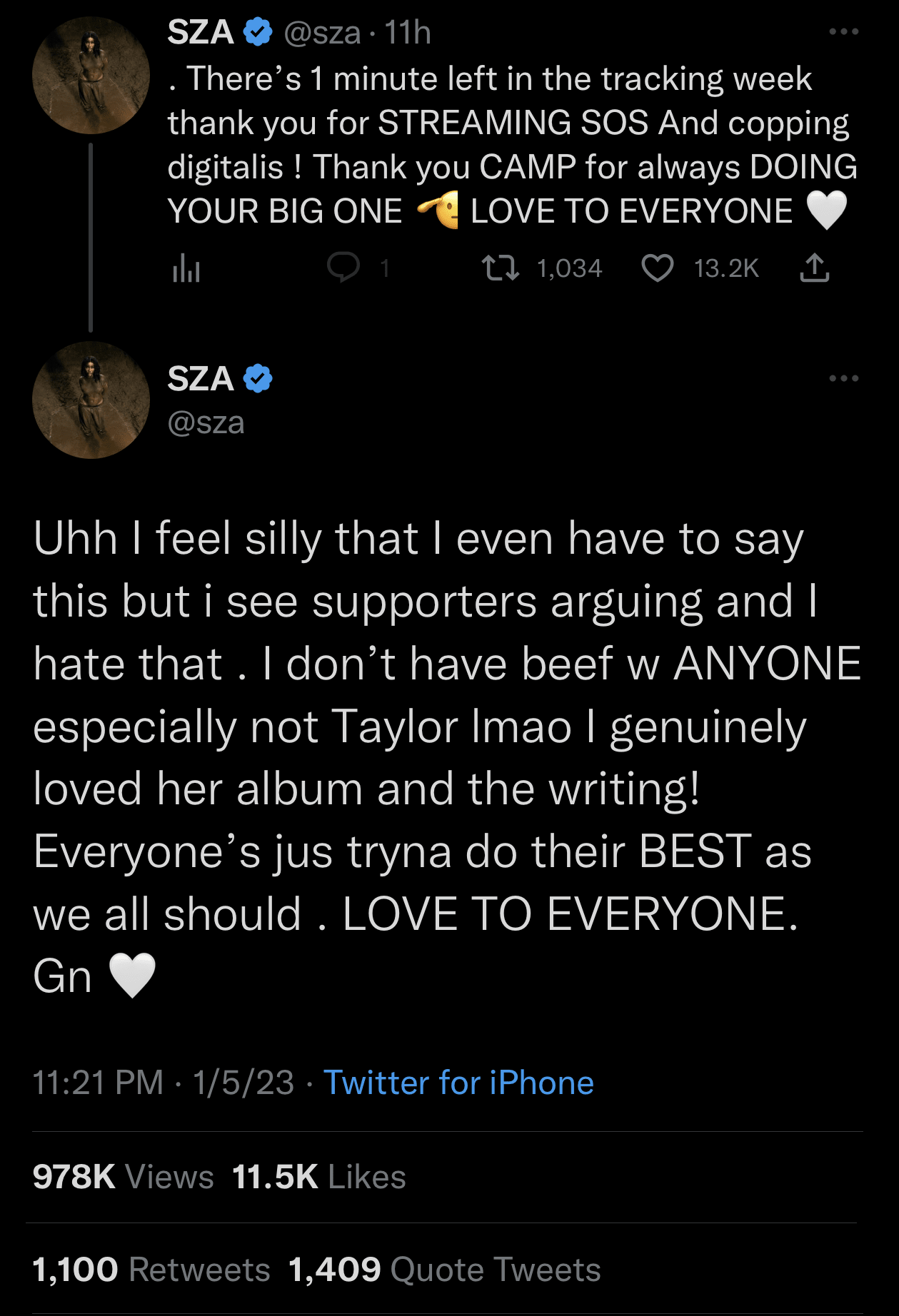 Next month, SZA will embark on her first arena tour, with Omar Apollo joining her for the 17-date trek. The journey begins in Columbus, Ohio and wraps in Los Angeles. See here for a full list of dates, ticket info, and more.