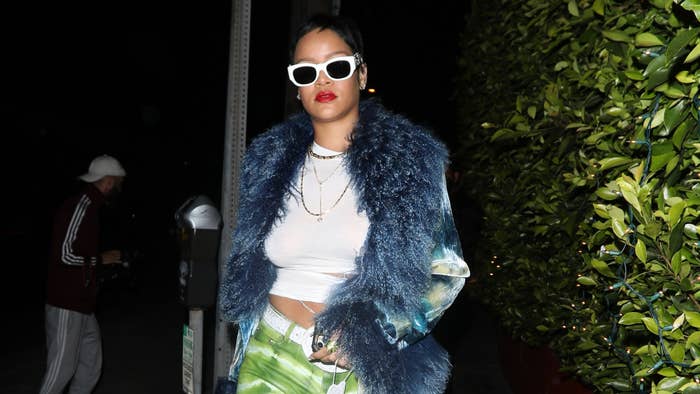 Rihanna is the latest public figure to speak out in response to the recent Israel-Palestine escalation.
In a note shared to Instagram Wednesday night, the Fenty Beauty founder called for the "cycle" to be ended and said that her heart was broken after the deaths of innocent children.
"My heart is breaking with the violence I'm seeing displayed between Israel and Palestine!" Rihanna wrote. "I can't bare [sic] to see it! Innocent Israeli and Palestinian children are hiding in bomb shelters, over 40 lives lost in Gaza alone, at least 13 of whom were also innocent children! There needs to be some kind of resolve! We are sadly watching innocent people fall victim to notions perpetuated by government and extremists, and this cycle needs to be broken!"
Rihanna, who previously tweeted (and later deleted) a message of support for #FreePalestine amid the 2014 Gaza War, was met with some criticism following her latest statement. Some have taken issue with the artist's characterization of the latest escalation in the region, pointing out that the reality is more "one-sided" than depictions painting it all as an equal-footing "conflict" would have people believe. More generally, others have expressed disappointment in the statement for its "neutral stance."
Back in 2013, Rihanna was claimed by a reporter to have changed "Pour It Up" lyrics during a concert in Israel to include the phrase "All I see is Palestine." Those claims, however, were ultimately retracted after video footage showed otherwise.
Earlier this week, Justice League star Gal Gadot was criticized over her own statement about the Israel-Palestine escalation in which she did not specifically mention Palestine.